What's The Best Hardwood European Oak Flooring?
By Lisa Hobbie Created: November, 2021 - Modified: December, 2021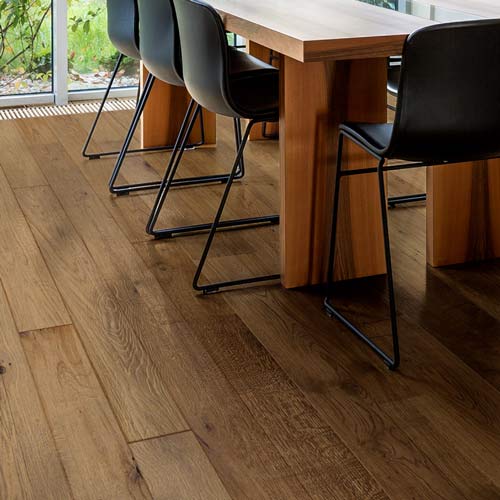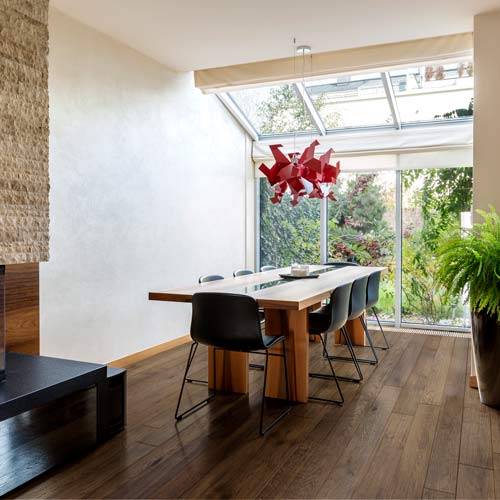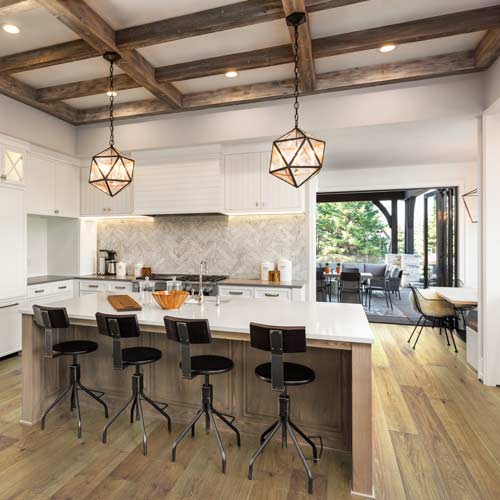 European oak flooring is attractive, durable, and readily available, and it's available in true hardwood and engineered hardwood options that are stronger and more affordable.
European oak flooring tends to have a tight grain and pronounced knots, and it's often relatively uniform in color, whether French white or neutral gray. The engineered alternatives boast the same attractive characteristics and the solid timber options, but they are even stronger and more robust in nature.
Greatmats offers two fabulous engineered European oak flooring options that look fabulous and perform extremely well in a variety of settings. They are:
These products are available at a relatively affordable price point, and they result in floors that compliment any style and design preference from rustic to coastal nautical. They deliver some fabulous benefits and features, as well.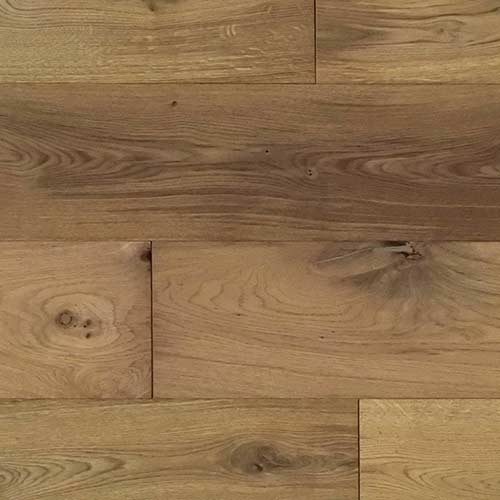 English Country Engineered Hardwood Flooring is a great option for those looking for a well worn, natural look without the expense and time involved with installing traditional hardwood floors. It's a solution suitable for homes, cabins, offices, and commercial buildings, and it's CARB Certified.
This European oak flooring solution features a wire brushed texture and a UV cured finish. It delivers a traditional yet stylish appearance that is available in eight attractive colors - cardiff, devon, essex, kildare, limerick, sunderland, swansea, and tigerbay. These are all oak tones of light, medium, and dark greys and browns.
This prefinished product comes in planks of random lengths ranging between 11 and 71 inches. This adds to the vintage appearance of the floor with the random layout of the planks. They are 7.5 inches wide and 9/16 inch thick. They feature a veneer layer of European oak on the top that delivers the appearance of an oil-finished floor, without the difficult maintenance issues traditionally found with an oil-finished hardwood floor.
Within each individual plank, slight tone variations will exist, further contributing to the look of an actual hardwood European oak flooring product. Each plank has beveled edges, which finishes off the design perfectly.
The planks have a tongue and groove edge, allowing the pieces to slide together easily for a secure fit - simplifying the installation process and creating a super strong surface. The finished floor carries with it a limited 35 year manufacturer's warranty. It's priced at roughly $235 per carton, which offers 36 square feet of coverage at a cost of less than $6.50 per square foot.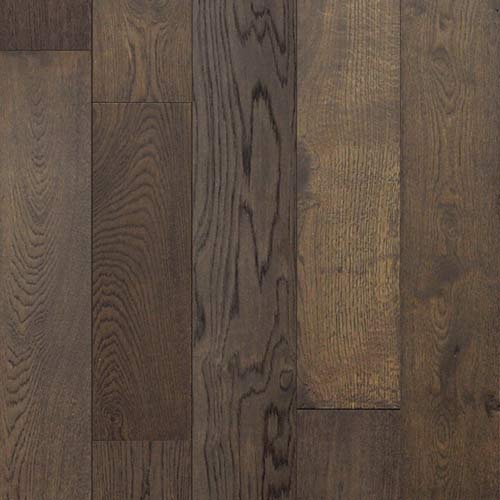 Mountain Top Engineered Hardwood Flooring is another high performing, attractive flooring solution that is CARB certified and Lacey Act Compliant. It offers a shabby chic, rustic appearance with a wire brushed texture, filled knots, and wood grain designs.
This particular floor comes in planks that are 5 ⅞ inch wide. Available in warm color options like bryson oak and luray oak, this solution has a UV cured finish with a 3mm veneer layer, and it is non absorbent. It's a great choice for home, cabin, cottage, office, and commercial businesses seeking the appearance of an old, vintage hardwood floor while saving time and money.
This flooring solution consists of a veneer layer of actual oak hardwood over the top of a plywood base, which is much more resilient than a cheap laminate would be. It also yields a more detailed design than faux wood luxury vinyl or laminate planks. The veneer measures a little less than 1/8 inches in thickness, but it's designed to last.
The plywood layer has a tongue and groove edge design, which makes it easier to install these planks versus using actual hardwood planks. Like the English Country product, this one also features planks of random lengths between 11 and 71 inches, creating a rustic, high-end and trendy look.
The finished floor carries with it a limited 35 year manufacturer's warranty. It's priced at roughly $183 per carton, which offers 28.5 square feet of coverage at a cost of roughly $6.40 per square foot.
Greatmats - For The Best European Oak Flooring Solutions
Greatmats offers the best selection of engineered hardwood and hardwood flooring solutions available, with the featured products being the best for those interested in European oak options.
The featured engineered hardwood flooring solutions each deliver amazing quality, value, aesthetic appeal, and performance. They boast a low lifetime cost and great warranties, and they are easy to install for DIY applications using one of 3 viable installation methods.
If you have questions about these or other products available at Greatmats, just reach out to the customer service team who is ready to help you with information and samples, and who can assist you with all of your flooring needs. They can even help you determine which product is right for you, and they can assist you with placing an order.
Greatmats truly is your one stop shop for all of your flooring needs, and regardless of the specific product you purchase, you can be confident in the fact that you're getting the very best quality, service, pricing, and warranties - guaranteed.