What Are the Best Crane Mats?
By Lisa Hobbie Created: September, 2020 - Modified: August, 2023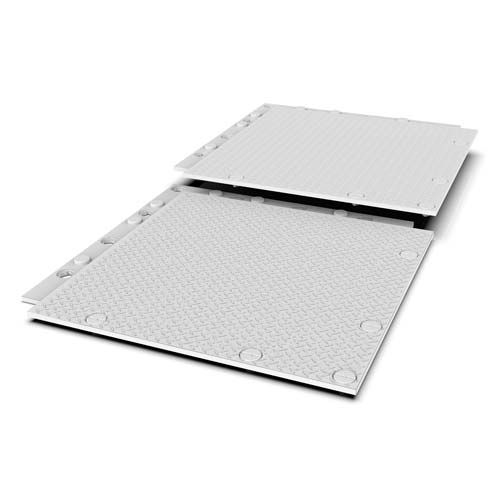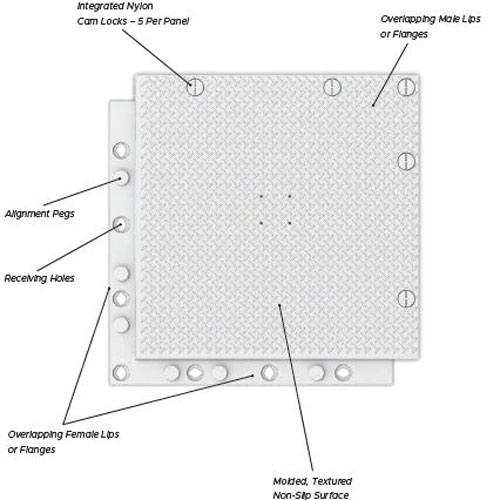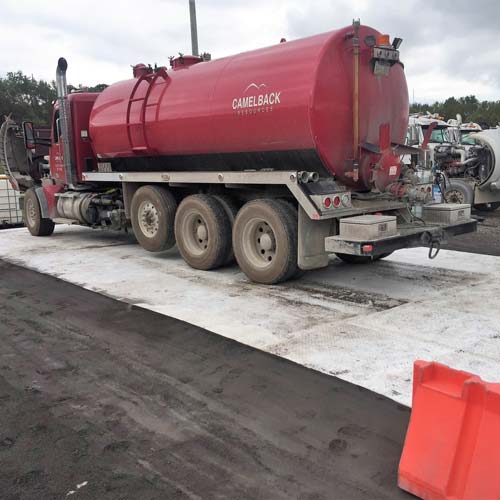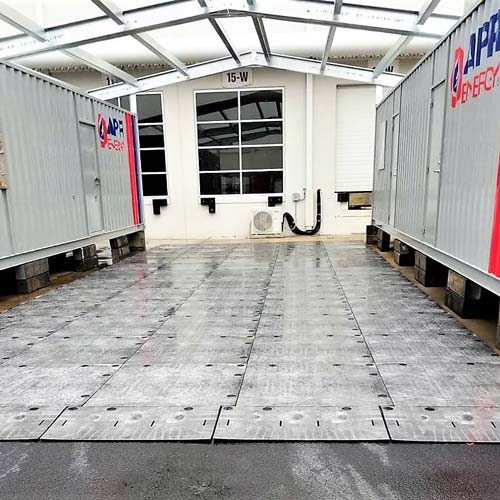 Crane mats are one of the most essential construction-site "must haves", as they are designed to provide the necessary ground stabilization under heavy equipment.
The Best Crane Mats Support Extremely Heavy Loads
Typically a portable and temporary floor or platform, crane mats are used to support the weight of drilling rigs, cranes, tractors, trailers, and tanks, or, they can be used as a roadway over unstable ground. The cost of mats for cranes depends on the size, design, and composition of the product. The price may vary based on other factors, as well. Greatmats offers the best construction site solutions, and crane mats are no exception. 
Heavy Duty Drivable Composite Crane Mats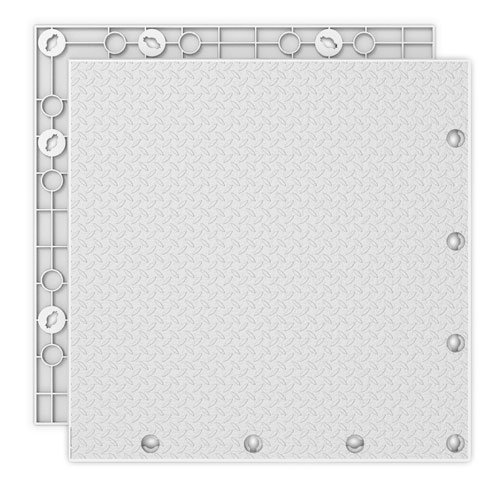 Matrax Heavy Duty Drivable Composite Mats
are among the best crane mats for sale on the market. Not only are the mats suitable for supporting heavy loads, they can also be used as portable event flooring in stadiums and other large venues. This product works well as a temporary event parking solution, tent flooring, industrial warehouse flooring, aircraft hangar flooring, and prefabricated structure flooring. It can also be used as a hardscape protection system or as an ADA compliant beach access walkway. These mats are also used as a turf protection system - designed to produce a covering that shields the turf from stress of non-sporting events or the weight of equipment needed to set up stages, tents, and parking areas. 
The crane mat panels interlock and feature a vertical locking system. They will tolerate varying kinds of loads and provide even load transfer between panels. This product is made in the USA of 100 percent recyclable polyethylene plastic materials and is drive and pedestrian friendly. 
It is super easy to install, and its diamond top texture delivers a safe and sturdy, resilient working surface for events. The perpendicular locking system with four inch overlap flange connects the panels together - forming a level surface that is free of tripping hazards. 
The strong nylon material used in the cam lock element prevents rust and corrosion and delivers superior strength to keep the panels locked together under stress. The interlocking system features five fasteners per panel that engage and disengage by turning them 90 degrees with a special tool provided with purchase. This product has an optional ADA compliant ramp available to provide safe movement on and off of it. This particular mat is 3.89 x 3.89 feet, 1.5 inches thick, and gray in color. The cost runs about $14 per square foot.
Heavy Equipment Temporary Crane Mats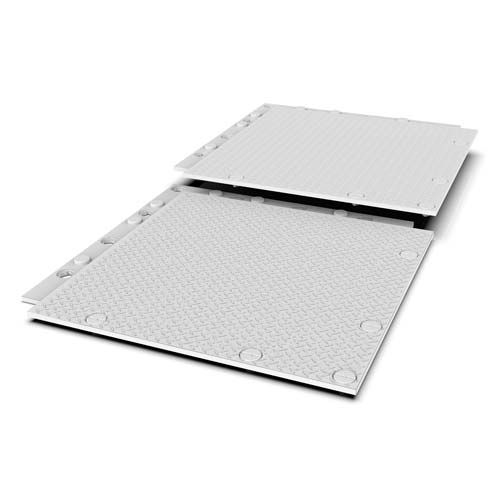 There are also
Matrax Heavy Duty Driveable Composite Mats
available in a white option. This product is priced at about $14 per square foot. It features all of the benefits of the gray product. Although this system will not look fresh and new as long as the gray option will, it may be a more attractive option for certain projects or settings. 
Each of the crane mats weigh 50 pounds. They are non-absorbent and UV treated and come with a 5-year manufacturer warranty. The mats have a compression strength of 450 psi and a maximum wheel load of 300 psi. They are very easy to install on a level site - free of obstructions and with a suitable subgrade bearing capacity. 
These mats are not designed to support vehicles or equipment without proper subgrade support, and they are not suitable to perform as a bridging mechanism. 
The installation site should be treated with caution, ensuring that all local and federal occupational safety and health regulations are met. Make sure the worksite is kept clean, and all debris on the lower lips of the panels must be cleared away. And exposed edges should be ramped to prevent injury or damage to the panels.
There are certain tools needed to install these crane mats, which include T-bar locking tools, a tape measure and/or laser pointer to mark area, string line to mark the installation area, stakes or pins to anchor the sting lines, a fork lift with balloon tires, gloves and personal safety wear, electric screwdriver to assist with joint installation, and a cutting tool to construct corner ramps and custom fit panels on-site. 
When not being used, the mats are typically stored on double pallets, 2 panels wide. The panels can be stacked 25 high, for a total of 50 panels in the 2 stacks. Pallets can be stacked 3 high.
If you're looking for extra support for your crane's outriggers, check into one of Greatmats many options of
outrigger pads
, designed to bear loads of up to 135,000 pounds without warping.  
Greatmats - for your Crane Mats and Construction Site Solutions
Aside from the Matrax Heavy Duty Driveable Composite Crane Mats, Greatmats offers other solutions for construction sites and temporary flooring. To determine which product would be the best fit for your project and space, simply reach out to a friendly and knowledgeable customer service agent who is ready and willing to help you decide.