How to Choose Artificial Turf for Trade Shows
By Paige Cerulli Created: May, 2018 - Modified: October, 2023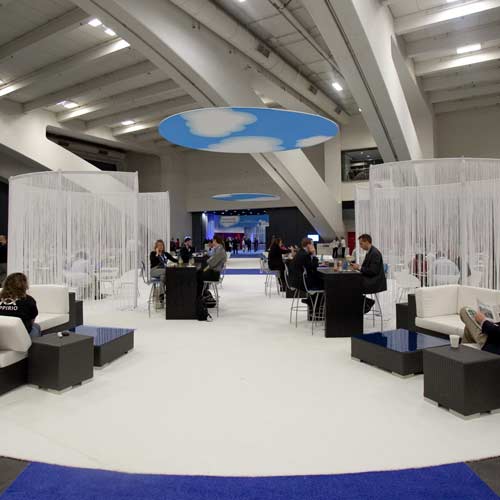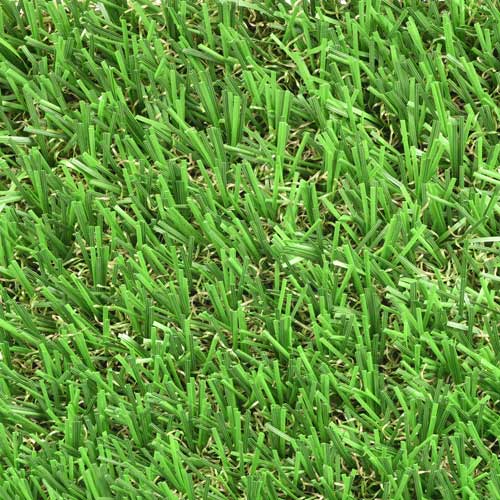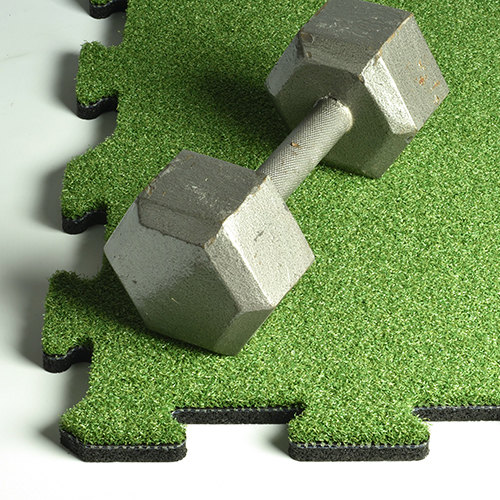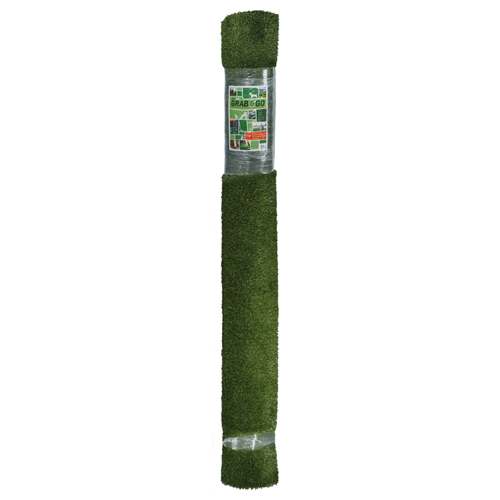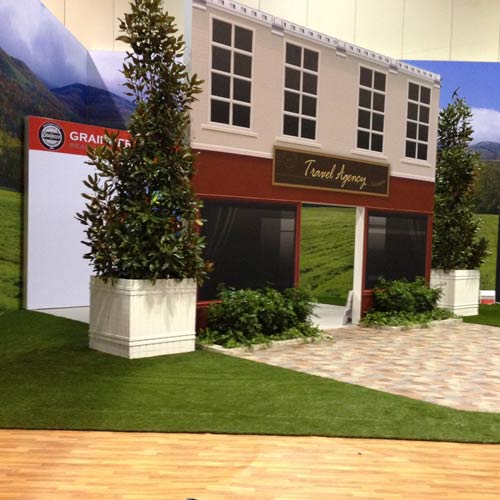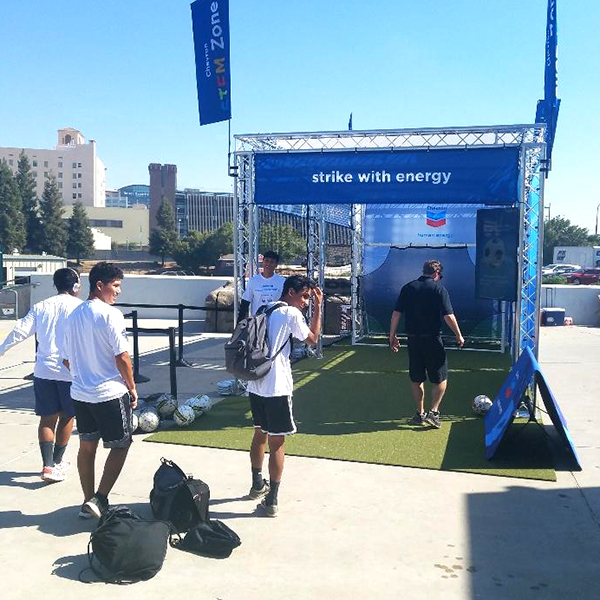 When it comes to choosing flooring for your trade show booth, you want to stand out. You also want a product that's durable, easy to maintain, easy to setup, and lightweight for simplified transportation. While that's a lot to ask of most flooring products, artificial turf for trade shows is a solution that offers all of these features.
Many trade show booths are making use of turf mats and tiles to create a distinctive, eye-catching, and beautiful floor. While the interior of a convention center or display hall can be dark and somewhat somber, colored artificial turf will instantly brighten your booth, drawing attendees' eyes to you and providing an uplifting bit of color.
Because you'll use your trade show flooring again and again, you'll want to be sure that the product you ultimately purchase is right for your brand, your booth, and your needs. We've included some factors you'll want to think about when making your choice, and have even highlighted some products that are popular for trade shows and displays.
Why Turf Tiles and Mats Are Ideal for Trade Shows
Many businesses are using fake grass for trade show booths. It's easy to understand why, since artificial turf offers many valuable benefits:
- Conveniently sized tiles and mats are lighter weight and easier to transport
- Turf draws attention to your booth, thanks to its bright and uplifting color
- Turf flooring options are comfortable underfoot, encouraging people to spend more time in your booth
- Installing artificial turf takes just minutes, so you'll have more time to focus on the rest of your booth's setup and on conversing with potential clients
- Easy to clean, you can quickly restore artificial turf to its original appearance
- Many of our artificial turf products are durable enough to withstand significant foot traffic
Considerations When Choosing Your Trade Show Turf
As you explore the different options when it comes to fake grass for trade show booths, weigh the following factors to help you choose.
- Intended use: How many trade shows do you attend each year? How much traffic do you anticipate the flooring will need to withstand? Be sure that any turf mats and tiles that you consider are up to the demands of use as trade show flooring.
- Comfort: The more comfortable your flooring, the better. Staff will spend hours standing on the flooring, so they'll appreciate a comfortable, forgiving floor. Potential clients will feel the same way, and if your flooring is particularly comfortable, they'll be more likely to spend more time in your booth, which could potentially lead to a sale.
- Storage: Convenient storage is a must-have for your trade show flooring. Consider how the product can be stored, whether you need to invest in any particular storage facilities, like transportation crates, and how much space the flooring will take up while in storage.
- Installation method: You'll be repeatedly installing artificial turf for trade shows, so an easy and efficient installation method is a must-have. It's ideal if one person can handle the entire installation, and if you choose a product that doesn't require any additional parts for installation, like an underlayment or screws that attach tiles together.
- Weight: The weight of your trade show turf may not seem all that important initially, but once you tote the flooring through a hotel, airport, or convention center a few times, you'll quickly discover just how much the flooring's weight really matters. Even a slight difference between products can become a big advantage, so carefully consider the weight of any product that you're considering.
- Durability: Durability is another area where you won't want to compromise. We ask a lot of trade show flooring, especially when it comes to the amount of traffic it sees, and the repeated installations and removals that it needs to endure. Look for a product that is built to be durable, that has a long life expectancy, and that is backed by a manufacturer's warranty.
- Maintenance: At the end of a trade show, the last thing you want to do is to invest significant time into cleaning your flooring. Choose a product that requires minimal maintenance and that can be cleaned efficiently but effectively.
- Budget: Your budget will always be a factor in choosing an appropriate product. Remember the value of the above factors, though, especially when it comes to features that can save you time.
At Greatmats, we offer a number of trade show turf products that may be an ideal fit for your business and your booth.
Go Mat Artificial Grass Mat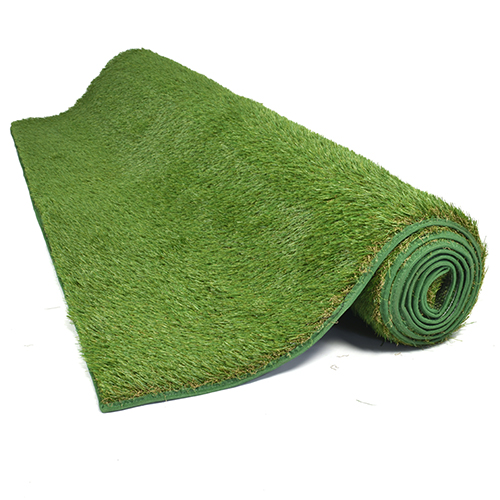 Highly realistic, supremely soft, and easy to transport, the
Go Mat Artificial Grass Mat
is an excellent choice for trade show flooring. This mat measures 7x10 feet but is also available in 3x5 foot and 5x8 foot sizes. The mat offers great coverage and the 7x10-foot mat weighs just 39 pounds.
Stain-resistant fibers help to keep this mat looking great despite regular use, and only minimal maintenance is required. You can brush away debris or use a leaf blower to clean the mats, then hose them off for a more thorough cleaning.
With a 1.5-inch pile height, these mats are comfortable underfoot. They feature tall and shorter curled yarn that closely resembles real grass, making for a welcoming, beautiful surface for your trade show.
RageTurf Rally Interlocking Tile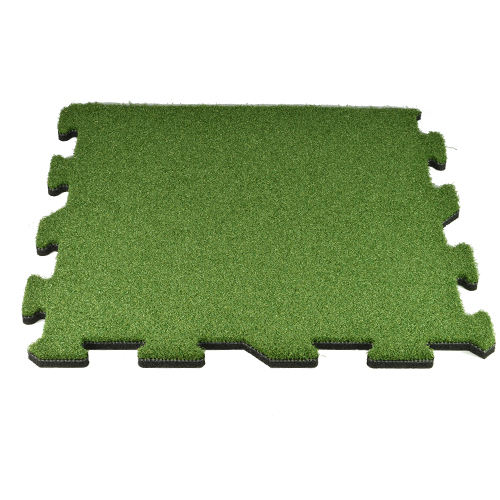 If you're looking for a floor that you can assemble and disassemble in a matter of minutes, consider our
RageTurf Rally Interlocking Tile
. These tiles give you the eye-catching look of turf, but are conveniently sized for easy transportation. The tiles measure 23x46 inches, so they'll quickly cover a large area, but are still a manageable size once separated.
Installing the tiles is easy; just line up the edges and use your hands to press the seams together. There are no additional tools or pieces to worry about, so you'll always have everything needed for the installation on hand.
The tight nap of the turf surface makes for a soft surface that minimizes the chance of tripping. The tiles are designed to simulate natural turf conditions, and a 12mm non-slip nylon wear layer provides excellent durability.
Bermuda Artificial Grass Turf Roll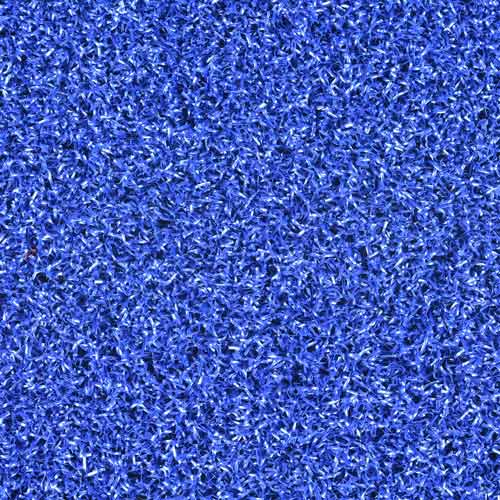 Colored artificial turf doesn't just come in shades of green. Our
Bermuda Artificial Grass Turf Roll
comes in many eye-catching colors, including blue, black, clay, orange, red, white and yellow. If you want to truly make your trade show booth stand out from the others, then investing in this trade show turf is a great way to do that.
This turf roll comes with a foam backing, so you can transport it from show to show without needing any underlayment. It's comfortable to stand on, and is lightweight; this turf weighs only about 0.75 pounds per square foot of coverage area, meaning it's nowhere near as heavy as traditional artificial turf is. You can dry lay this turf on any hard surface, like concrete.
With a 9/16-inch pile height, this turf provides a welcoming surface. You only need to vacuum it occasionally, so cleaning it is simple. Highly durable and virtually maintenance-free, this turf is a great option for trade shows.
Play Time Artificial Grass Turf Roll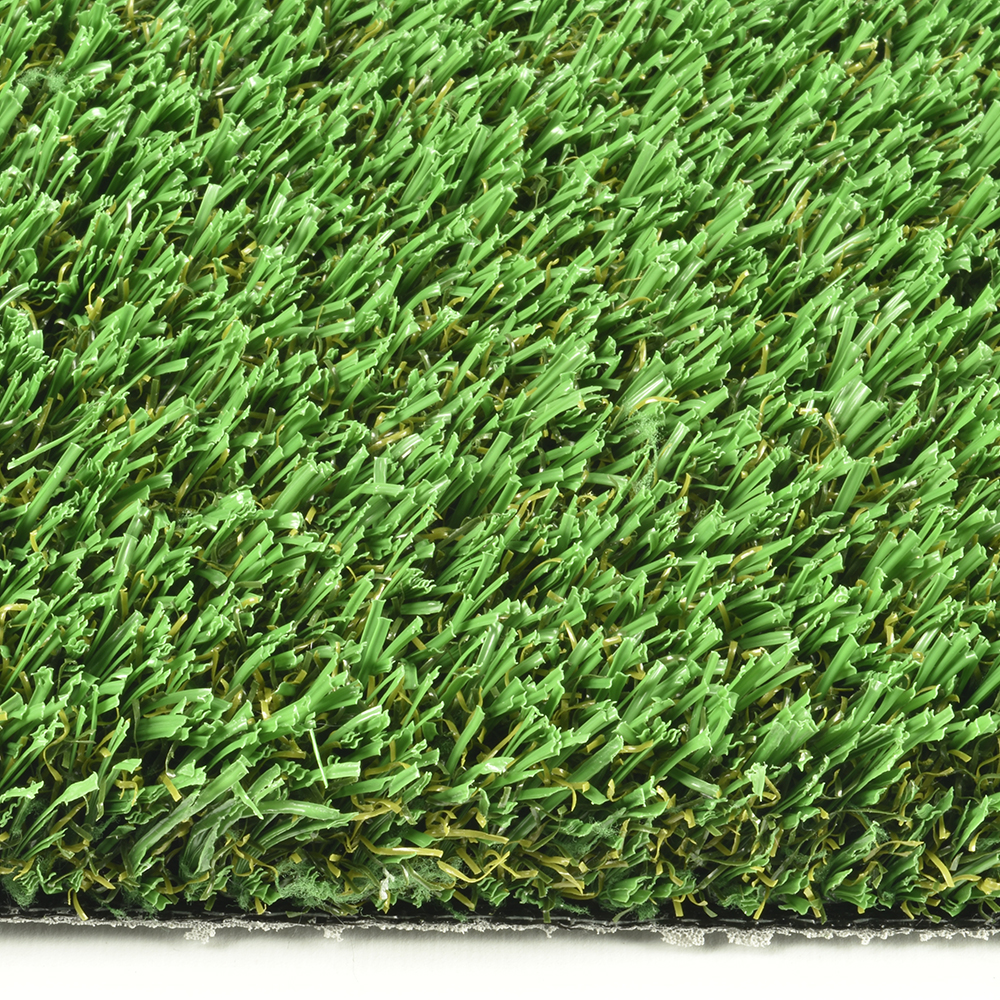 Easily portable and lightweight, the
Play Time Artificial Grass Turf Roll
brings the look and feel of real grass to your trade show booth. Weighing just about 0.36 pounds per square foot, this turf can be easily rolled up and transported to the next show.
With a pile height of 1.25 inches, this turf closely resembles real grass. It's soft and comfortable underfoot, and is backed by a 5-year limited manufacturer's warranty. You can lay this turf directly on flat concrete.
Lush, highly realistic, and designed to perform naturally underfoot, this turf roll will make any trade show booth stand out from the others.
Ordering Fake Grass for Trade Show Booths
If you're ready to improve the look and comfort of your trade show booth, then please give our customer service team a call. We'd be happy to discuss the many options for fake grass for trade show booths, and can help you to choose the product that's just right for your needs.