Are Waterhog Mats Safe For Hardwood Floors?
By Lisa Hobbie Created: December, 2021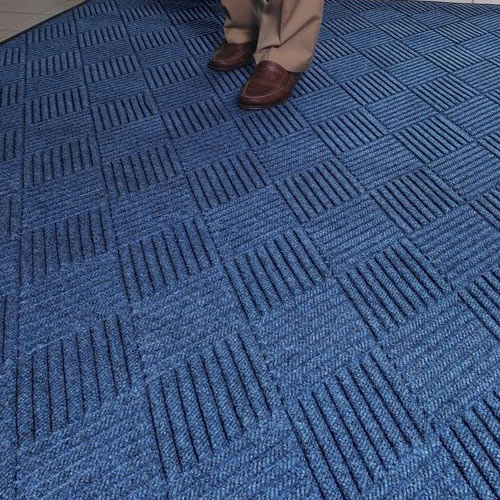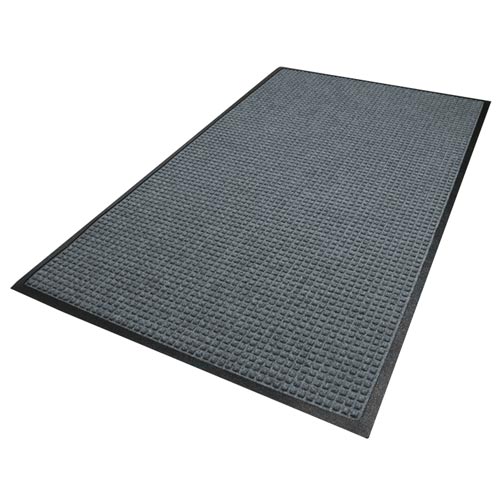 Waterhog mats are a safe and effective mat to use on a hardwood floor - especially by a front door or in an entrance area.
Waterhog mats look great and offer a safe, protective option for hardwood. Excess moisture and damaging rug backings can both do a great amount of damage to a home elite, premier hardwood floor. Choosing a Waterhog product is one way to eliminate the potential of damage caused by either.
Greatmats is your one stop shop for the
best selection of waterhog mats
. It's time to switch out any old entryway rugs with one of the top mats from Greatmats. They are among the best doormat options that money can buy and are used for scraping dirt, mud, and moisture from shoes or dog paws, preventing an unwanted mess from being brought onto your hardwood floor in your home or business. They also offer a level of safety on otherwise wet and slippery floors, helping to keep your floor clean. . .and safe.
You will find quite a variety of waterhog options at Greatmats. There are traditional mats and waterhog carpet tiles and rolls of standard and custom size options. Here are some of the most popular products:
Traditional Waterhog Mats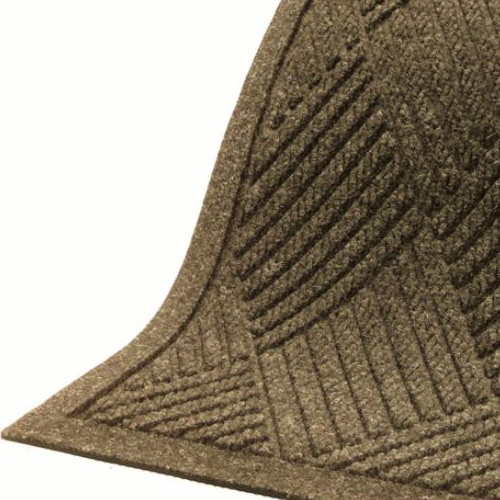 The Waterhog Fashion Diamond Indoor Outdoor Entrance Mat 35x46 Inches is made in the USA of 20 percent recycled rubber, and it can be used inside and outside of a home or business. It's certified slip resistant and has a bi-level surface that effectively removes dirt and moisture from everything from the bottom of a boot to the bottom of a paw. The mat's pile will not be crushed, as it has rubber reinforced face nubs. It also has a polypropylene fiber system that dries quickly and won't fade or rot.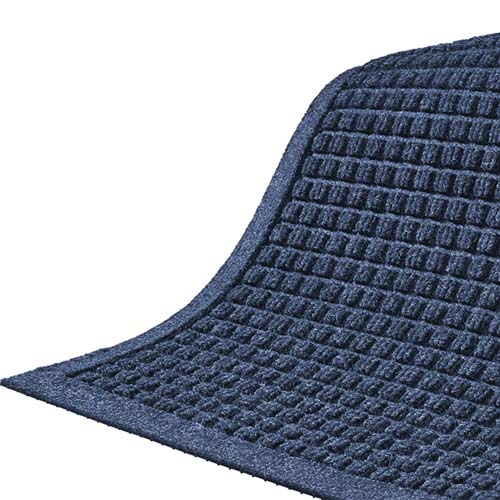 The Waterhog Fashion Indoor Outdoor Entrance Mat 35 x 142 inches is a great replacement for a space where a traditional carpet runner would go. Perfect for indoor or outdoor use in a home or office with hardwood floors, these mats feature a waffle pattern surface design that is stain and fade resistant and made of 100 percent post consumer recycled plastic bottles. It also boasts a robust, hardwood safe backing made with 20 percent recycled rubber. The mats are made in the USA and come with your choice of smooth or cleated backing.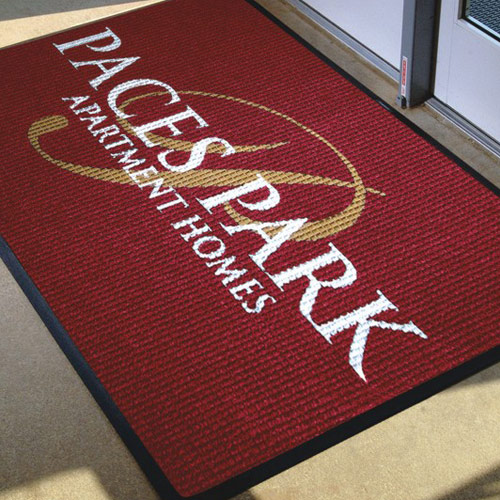 If you prefer a traditional commercial door mat, but want the benefits of a waterhog product that can be custom designed to showcase your business, choose the Waterhog Inlay Logo Indoor Outdoor Mat 35x58 inches. This product not only captures soil and moisture with the ability to hold up to 1.5 gallons of water per square yard, but it's also an affordable way to promote your business's logo or an image from the Greatmats' library of designs. Choose 19 colors for the design of each mat, and because it will never crush or fade, it's perfect for areas with high amounts of foot traffic.
Waterhog Carpet Tiles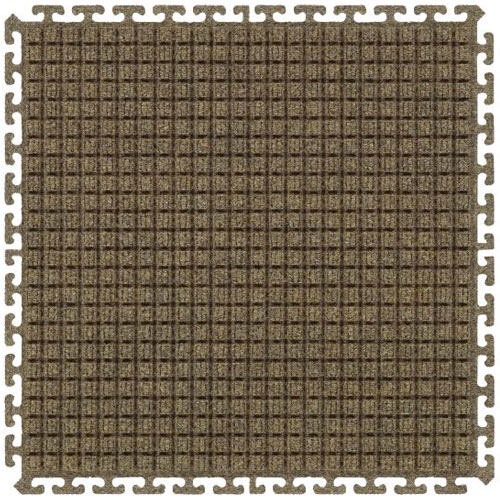 To be able to install a custom space with waterhog mats, the Waterhog Carpet Tile 18x18 Inch Case of 10 is a great option. These carpet tiles can easily go over hardwood, and they are often used to cover large areas. They are anti-static, fast drying, fade resistant, stain resistant, made in the USA, and designed for high traffic entrances. They boast long-term cleaning performance with their square pile surface texture and rubber reinforced bi-level cleaning surface. These are often used in schools, commercial lobbies, and other high traffic entrances with hardwood subfloors.
Waterhog Carpet Rolls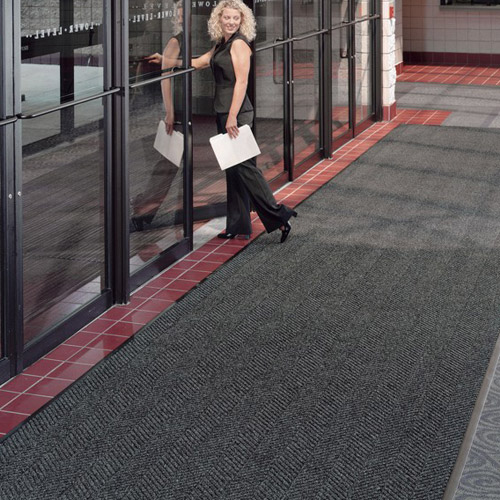 For a large slip resistant surface, the Waterhog Eco Elite Roll is a great choice. It is 6 feet by 67 feet, with a fast drying polypropylene fiber system and rubber reinforced face nubs to prevent the roll's pile from crushing. Its unique rigid construction holds moisture and dirt, keeping it out of your home, business, or school.
Greatmats - for the Best Waterhog Products
The best waterhog products can be found at Greatmats, and the featured items or only a small sampling of everything available to you.
The featured products would all work really well in an entrance area, as they would reduce slipping and trap dirt, mud, and debris while protecting your hardwood floor. Regardless of which product you select, you will be pleased with the way your business or home stays cleaner and safer once it is in place.
If you would like more information on any of the waterhog products at Greatmats, just reach out to the customer service team. They can answer any questions you have, send you samples, and help you decide which product is the right one for your space. They can even help you place your order!
When you're ready to purchase the best waterhog product to protect your hardwood floor, let Greatmats go to work for you!