What Is The Advantage Of A Modular Turf System?
By Lisa Hobbie Created: July, 2021 - Modified: July, 2021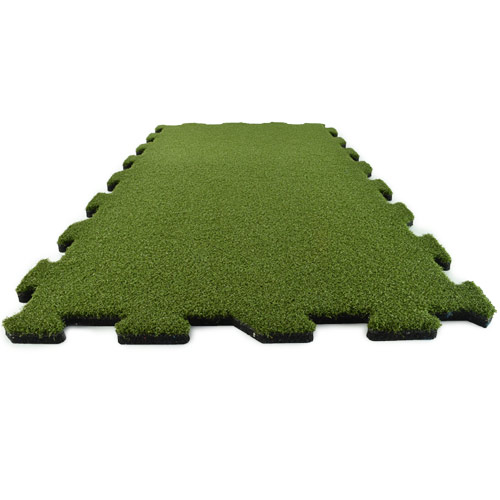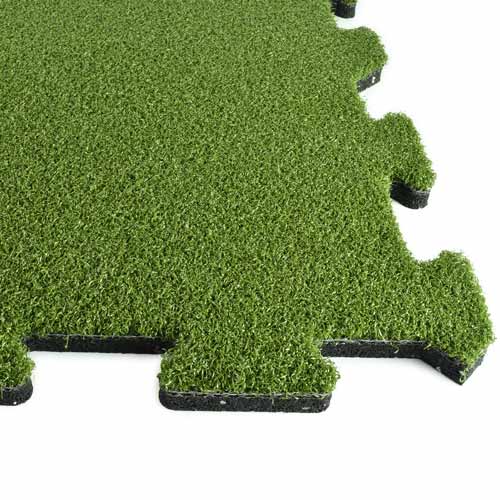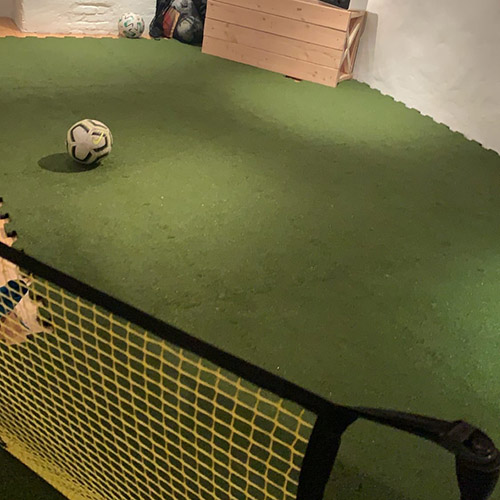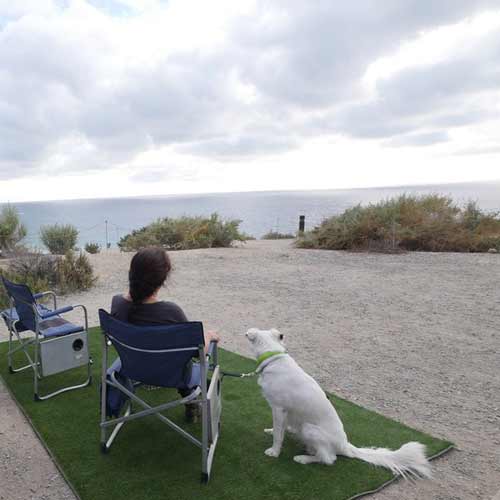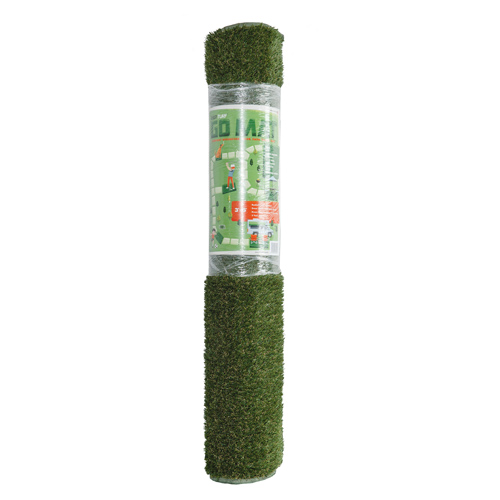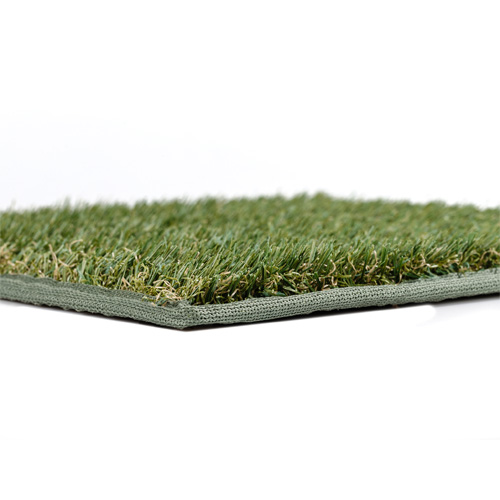 One advantage to having a modular turf system is the ability to have a portable turf surface that can be installed and used almost instantly!
Advantages To Using Modular Turf Systems
Portability and transportability. A modular turf system can be moved into, installed, and disassembled and removed from any facility or venue, in whole or in part. This means that venues with a traditional gym or other hard surface floor can have turf in place for different events. This offers versatility and the ability to promote multipurpose use.
Ease of turf replacement. If certain modular turf panels or tiles become damaged or worn, those sections can simply be replaced with new ones. This offers a huge savings in replacement of an entire flooring system.
Fast installation. A modular turf solution can be installed right over a sports surface, allowing for a quick conversion to turf.
High quality. Most modular turf products are designed to last and provide outstanding performance - even after multiple uses and assemblies/disassemblies.
Training on turf at any time of the year is possible. If a standard gym floor doesn't provide the type of surface needed for training and practice, you can move your training that is typically outdoors to an indoor, temporary facility with artificial turf that will support many types of sports and activities.
Greatmats is the premier provider of specialty flooring, and that includes the best modular turf system.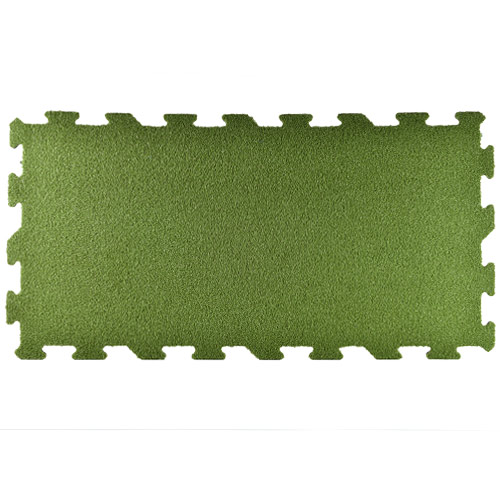 Turf Athletic Padded Interlocking Tile is a modular turf system with outstanding features and benefits. It's a 3mm turf product that is fusion bonded to a 12mm recycled rubber base. The resulting product is extremely durable and slip resistant.
This modular turf product is a breeze to maintain. It is also sustainable and affordable - priced at just under $62 per tile. The portable, interlocking turf tiles feature a dense, textured nylon wear layer, and of course, it provides a reliable training surface to us any time of the year.
This is a perfect choice for track and field arenas, footwork drill areas, indoor soccer fields, and sled work facilities. The product can be used in many different situations to receive the maximum performance level for ease of a puzzle installation, as well as portability.
To install this turf product, simply line up the tabs on one tile with the slots on the adjacent turf tile. You can use your hands to press the seams of the two pieces together, or you can step on the edges to connect them - creating a tight installation. It's as simple as that.
This product is made with the highest levels of industry tolerances in mind. The individual mats have a thickness tolerance of plus or minus 0.02 inches, ensuring a stable surface without high and low spots that could cause a safety hazard for the users.
This product is made in the USA, and it comes with a 5-year limited manufacturer warranty, giving you peace of mind about the longevity of the modular turf.
Alternatives To Modular Turf
Greatmats offers two other turf products that would work well in situations where you would typically use modular turf.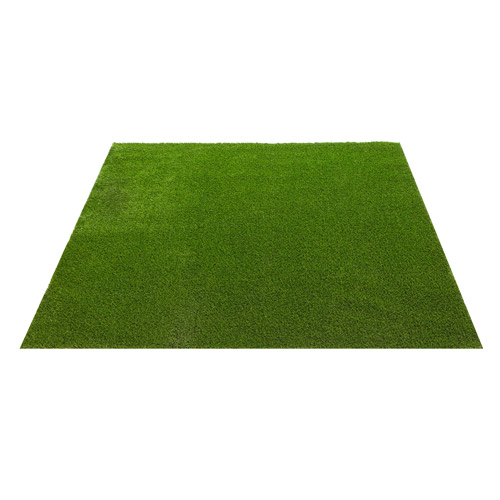 Batters Turf Practice Mat is a 4x6 foot portable turf mat that can be used for baseball or softball batting or pitching practice - both indoors and outdoors. It's an eco-friendly product that offers professional grade quality on the go.
This turf mat features a 5mm foam backing base with 9/16 inch of turf attached. The resulting product is durable, spike resistant, and able to withstand misuse. It offers a natural look and feel in a product that can literally be placed and used without needing a special underlayment or tools.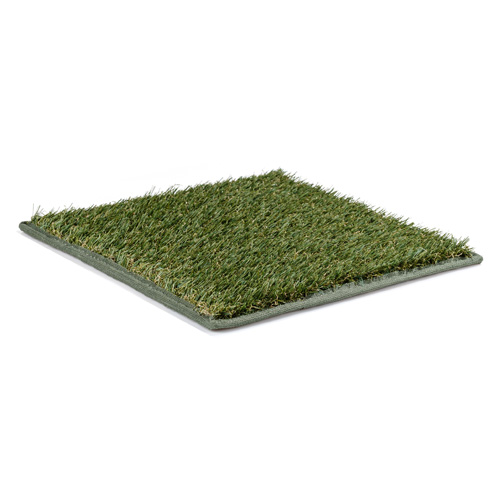 Go Mat Artificial Grass Mat is a portable, lightweight, 3x5 foot mat that can be used for multiple applications. You can exercise on it, use it as a cozy mat by a camper or play area, have it available for pets to lay on, or take it with you to golf and sporting events.
These artificial grass mats have a realistic look and feel. They feature rinse-clean drainage technology, are extremely soft, have stain resistant fibers, and will not fade.
Since you can't control the weather, no worries! This can be used in all climates and weather circumstances, as it has a non-absorbent base. It also has a finished edge for an attractive look.
Greatmats - For The Best Modular Turf & Artificial Turf Mats
Greatmats offers the best specialty flooring available anywhere, and modular turf is no exception. One of the three highlighted products would hopefully work perfectly for your application needs.
If you have questions about these products, or, if you need help with ordering, just reach out to the Greatmats' staff who can help you decide which solution is right for you. Regardless of the product you select, when it comes from Greatmats, you can be confident in the fact that you're getting the best.