Adam Cayce wins 2018 National Fitness Trainer of the Year Award
By Brett Hart Created: December, 2018 - Modified: July, 2021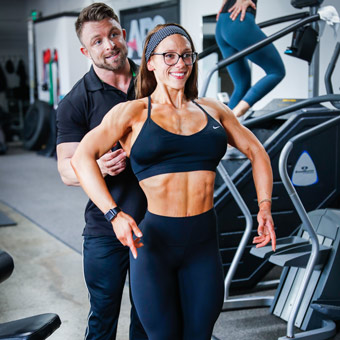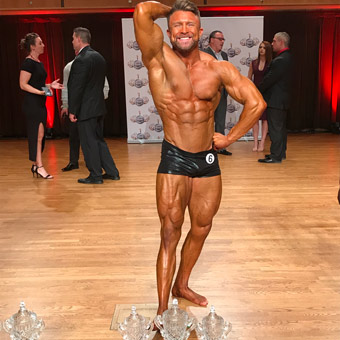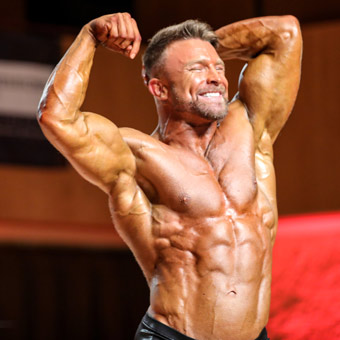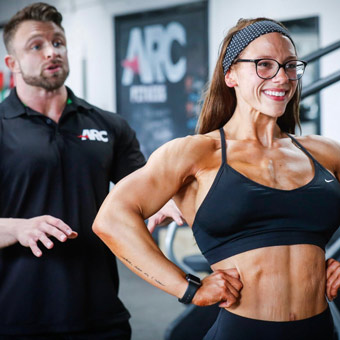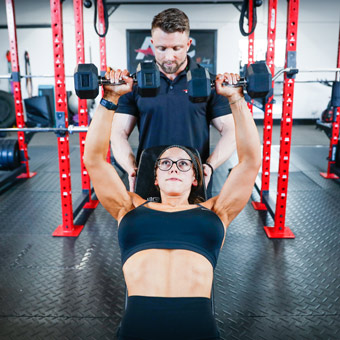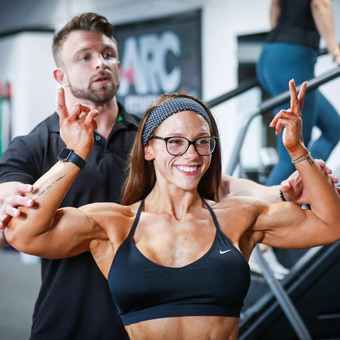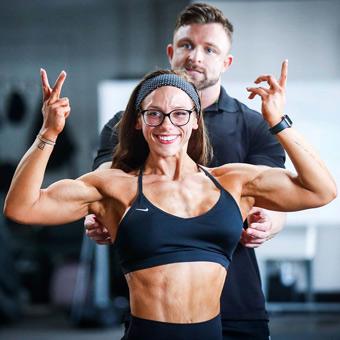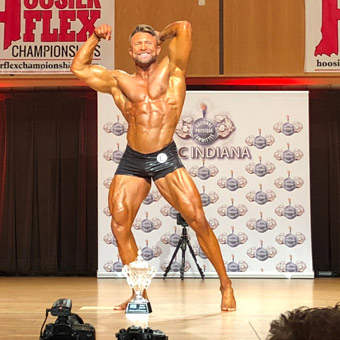 After a two-week long nationwide vote, 30-year-old Indianapolis trainer Adam Cayce has earned the title of 2018 Greatmats National Fitness Trainer of the Year. Cayce was one of 12 trainers from across the country to be nominated for the 3rd annual award, which recognizes fitness professionals who have demonstrated integrity, service and quality to make a positive impact in their communities.
Cayce and Philadelphia-based trainer Maria Pro compiled the vast majority of the approximately 1,100 votes to make the finals.
Both Cayce and Pro were caught a bit off-guard upon receiving notice of their nominations and took time to look into the award before knowing what to think of being nominated. Once it sank in, both were excited to know their efforts were being noticed and well received.
''At first glance, I thought it was a joke,'' Cayce said. ''And it turned out to be something great.''
Adam Cayce
Cayce's journey of helping people began following a traumatic head injury at the age of 19 that put him in a coma for three days and, to this day, leaves him with a scar on the side of his face. Following the injury, Cayce suffered a couple of minor strokes and had to relearn how to think, talk and be social.
''The nurses that were taking care of me really inspired me,'' Cayce said, noting that's when he decided his career path needed to involve helping others.
At age 20, Cayce was going to school for nursing and working in a gym when he realized he was actually a better fit for personal training than nursing. Wanting to help on the preventative side rather than treatment side of health, he put his schooling on hold to earn his personal training certification and has now been a personal trainer for nine years.
Always an athlete, Cayce participated in Karate, football, wrestling and track as a kid, but says none of those really play much into his role as a personal trainer he says. While he does have a team of about 10 bodybuilders, his primary focus is on weight loss.
A good example of that was his work with 2018 Indiana state bodybuilding champion Rachael Heffner, who dropped about 170 pounds with his help.
''I specialize in weight loss and the mindset it takes to start that process to a lifestyle change,'' Cayce said. ''Rachel was one of biggest introductions into exactly that. Rachel was one huge story. For every story, I have another 10, 20, 30, 40, 50 more.''
He added that as the National Fitness Trainer of the Year, it gives him to opportunity to touch more lives.
''Obviously, it's a great reward, but the reward is helping other people,'' he said. ''Change as many lives as I can - That's my mission. That's my goal.''
Cayce added that his nomination for the award speaks great not only about what he does but what his people do.
''It's like a big family here,'' he said. ''My clients are very supportive of me. It's kind of overwhelming.''
When not changing lives in the gym, Cayce has also been known to participate in fundraisers for Toys for Tots, local police officers and breast cancer awareness.
As the winner of the 2018 Greatmats National Personal Trainer of the Year Award, Cayce will be able to choose between either $250 in Greatmats Gym Flooring or $150 in cash for ARC Fitness.
Maria Pro
A fresh face in the professional fitness world, Maria Pro, age 27, has been fortunate to work in the fields of her two passions, teaching kids and fitness. A former competitive cheerleader and elementary school teacher, Pro made the decision to leave her stable teaching position in favor of pursuing personal training full time about a year and a half ago while also planning for her wedding.
While she still loved teaching, she says she had an ''Aha!'' moment driving to school one morning when she realized she was more excited about putting together and implementing her new workouts than her science class lesson plans.
As fate would have it, not long after making the switch, a local middle school received a grant for activities during free periods and reached out to Maria about teaching fitness to sixth and seventh graders twice a week at the school.
''It's great because they are choice activities,'' Pro said. ''Everyone that's with me wants to be there. It's really great because they are pushing themselves and they moan and groan, but they're smiling at the same time. ... This is the dream. It's both may passions - teaching children and teaching fitness.''
Upon learning of her nomination for the award, Maria said the kids began looking at her as a celebrity and joking around with her and asking for her autograph. The excitement spread to her 15 online clients, 4 in-person clients, group fitness class attendees and her family.
''I kind of stole the show at Thanksgiving,'' she laughed, stating that was all her family would talk about. ''Everyone was taking their phones out and trying to vote.''
''My clients said this is overdue, which is really sweet because I am kind of a newbie in the full-time fitness world.''
With that being said, being nominated for National Fitness Trainer of the Year verified she made the right move.
''If I was leaving teaching - something I had been wanting to do for my whole life - for something else, I needed to know that is was going to make an impact and help people. ... I like being able to use the teacher in me and also be able to use my fitness background to do more than just stand and tell someone what exercise to do.''
''The contest has been really exciting to be a part of,'' she said. ''It has brought me closer to some of my clients. It's been a real honor.''
Founded in 2015, the Greatmats National Award Series is the first of its kind to recognize such a diverse group of individuals for both their positive professional and community influence. Learn more about the
Greatmats National Award Series
, including past winners and nominees.
Greatmats.com is a national specialty flooring industry leader based in Milltown, Wisconsin, since 1999. Greatmats gives back to its local community by donating 5% of its annual profits to local non-profit organizations. It also supports green initiatives through the use of solar energy at its Wisconsin headquarters and by offering a large variety of products made from recycled and renewable resources.
Adam Cayce
Arc Fitness
Indianapolis IN 46225