Anti-Fatigue VIP Topdek Junior Rubber Wet Area Mat
The lighter weight mat that combines value and quality. VIP Topdek Junior rubber mat offers exceptional value, and incorporates many of the same features found in other quality mats. These are available in a red grease resistant option or a black general purpose option.
VIP Topdek Junior Features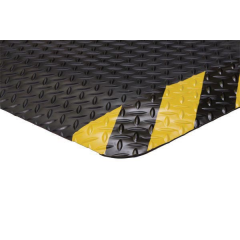 Why Would You Want Customized Anti-Fatigue Mats?
Industrial wet area mat, VIP Topdek Junior Rubber Mat, Anti-slip and Anti-fatigue mat