Jack's Ultra Sports - Rubber Flooring Rolls - Conway, AR
By Brett Hart Created: May, 2017 - Modified: August, 2021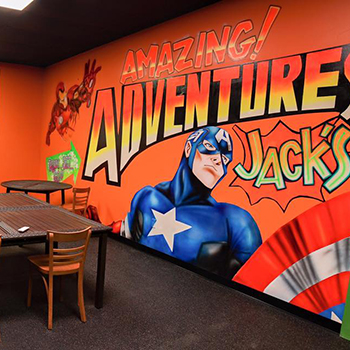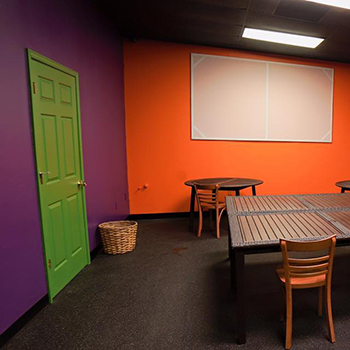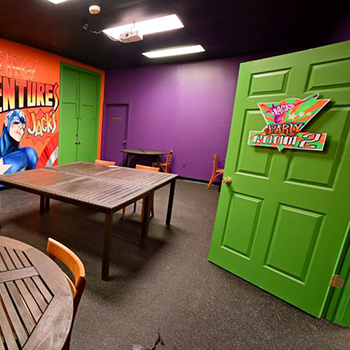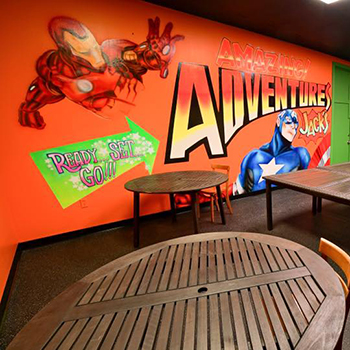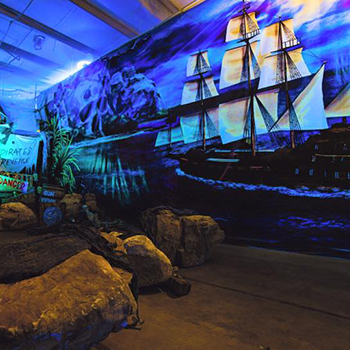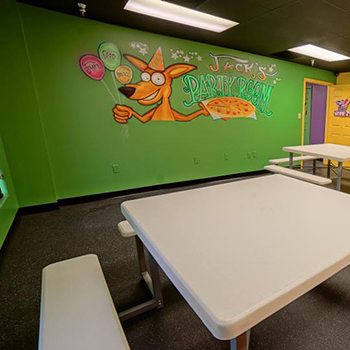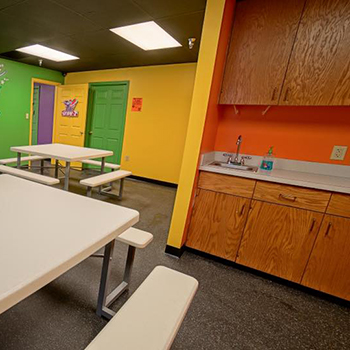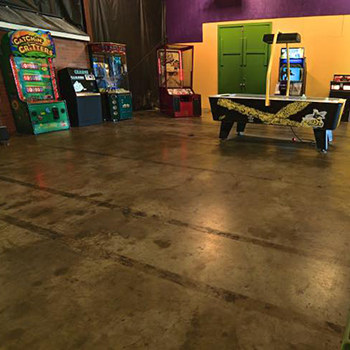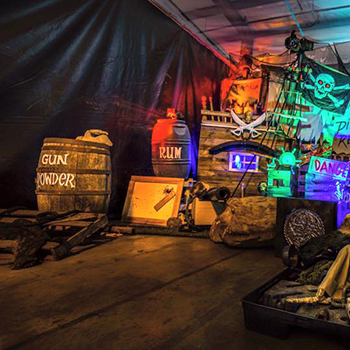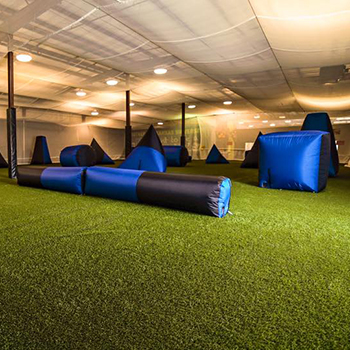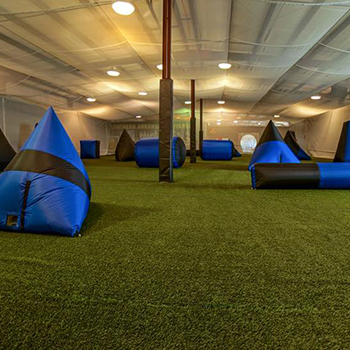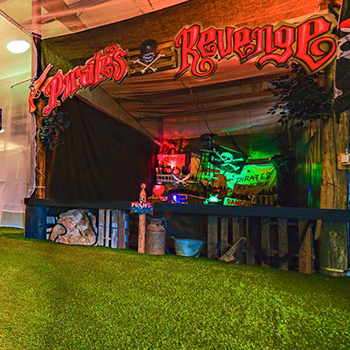 When Fun Creator and Entertainer Andy Hill decided to open Jacks Ultra Sports in Conway, Arkansas, he knew that he needed to make the front entrance, party rooms and check-in areas of his 28,000 square foot warehouse fun and safe. And a big part of that process was converting the polished concrete floors into surfaces that would both look nice without being slippery.
While searching Google for just the right surface, the 28-year-old discovered Greatmats.com and found not only the product he wanted, but the best price and best customer feedback. Hill decided on 1/4 inch thick Rubber Flooring Rolls with 10 percent confetti color. He was also able to save money by installing the flooring himself.
''You have to have some knowledge and experience with making the cuts and applying glue, but overall, it was fairly easy,'' Hill said.
Hill, who's been in the industry for nine years, said, ''Central Arkansas has long needed a fun, friendly and clean environment for people to play paintball, anytime, regardless of weather condition.''
That's how the idea for Jack's Ultra Sports was born.
Conveniently located off I-40 in Conway, Jacks offers 2 paintball playing fields for low impact only.
''No bruises. No Pros. Just fun,'' Hill said. ''Almost anyone can play on our brand new astro-turfed fields. We also have an arcade, which we are constantly adding new games to.''
After a few months of using his Greatmats rubber floor, Hill said, ''The confetti rubber flooring we went with does an amazing job of being a slip free surface that is easy to clean and is also appealing to the eye. ... We vacuum the dirt off and then mop at the end of each weekend. It looks good as new. ... Lots of people have asked about it.''
Jack's, also has plans to open state-of-the-art ULTRA-3D laser tag this fall.
''The paintball and entertainment industry are ever changing,'' Hill said. ''You've got to keep up with what people want or you'll be closed in no time. Innovation is the key.''
Happy with his Greatmats rubber flooring, the innovative entertainment professional said he plans to use Greatmats ''for our rubber flooring needs when we open the next Jack's Ultra Sports.''
Andy Hill
Jack's Ultra Sports
Conway AR 72032