BJJ Headlock Escape Technique with Rodrigo Comprido
By Rodrigo ''Comprido'' Medeiros Created: August, 2017 - Modified: August, 2021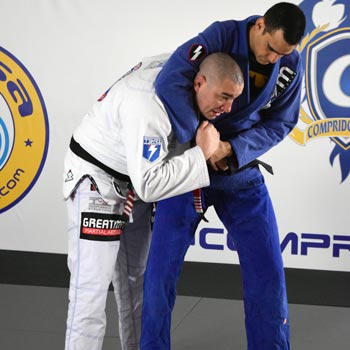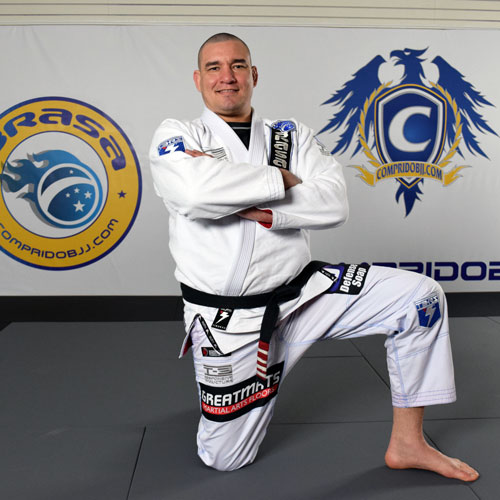 Hi. I'm Rodrigo Comprido. That's Marcelo Cazuza. We are here for the Greatmats Series.
I want to show you guys a self defense now - the escape from head lock.
My opponent catches me on the head lock. I will either control his elbow outside or inside, holding his wrist and turning my head inside.
Now what I'm going to do is I'm going to squat and stretch my back down. So I squat and my back is straight. I keep going in front of him and switch to the bear hug.
So if my head is on the right side of my body, I put my hook on the opposite side - on the left side of my body.
I keep pulling his hip close to me and push forward with my head. Hook... mount him. And now I'm safe.''
See all 12 parts of the
Greatmats BJJ Training Series with Rodrigo ''Comprido'' Medeiros
.

Rodrigo Comprido Medeiros
Comprido BJJ
Bloomingdale IL