Comprido Shows BJJ Technique: How to Sweep on the Closed Guard
By Rodrigo ''Comprido'' Medeiros Created: August, 2017 - Modified: August, 2021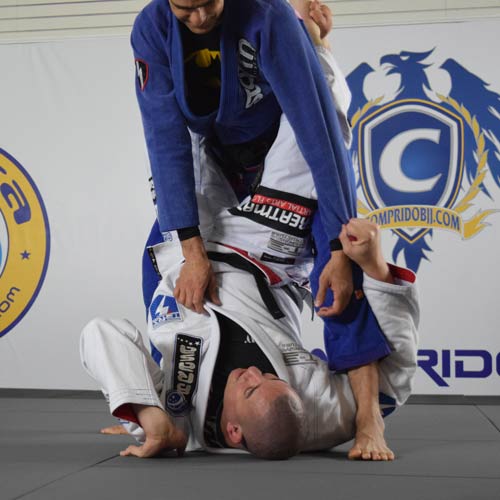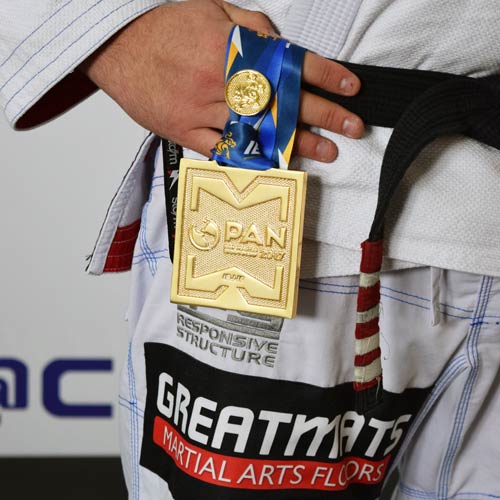 World Champion BJJ Competitor and MMA Coach Rodrigo Comprido Medeiros teaches how to sweep from a closed guard in Part 5 of a 12-part Greatmats BJJ Training Series. Joining Comprido is 4th degree black belt Marcelo Cazuza Kropotkin.
''Hi. I'm Rodrigo Comprido. That's Marcelo Cazuza. We are here for the Greatmats Series. Now we're going to make a sweep on the closed guard. The situation here is my opponent is starting to posture up. I will, once he gets up, I will break his grip and I will come to his leg. I control his leg here and then move my hip as close as I can. And I will come to his arm.
Make a pocket grip here and I control his arm.
I will put my hand on the floor, and then I'm going to roll my legs over and force my knees to the floor. So I open my guard and I roll my legs over with my hip really high. And then I have to go with my hips to the floor at once.
Touch here, roll and come with my knees to the floor. Keep my knee up and his hand trapped. And then I turn on him.''
See all 12 parts of the
Greatmats BJJ Training Series with Rodrigo ''Comprido'' Medeiros
.

Rodrigo Comprido Medeiros
Comprido BJJ
Bloomingdale IL 60108
For more on this topic please review our
MMA Mats
product page.