Barlaan Wins Superfight at 12th Annual Rumble in the Redwoods
By Greatmats Staff Created: February, 2017 - Modified: November, 2022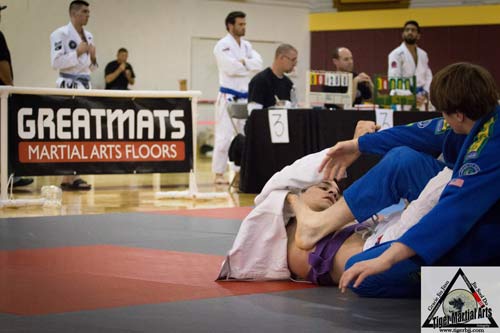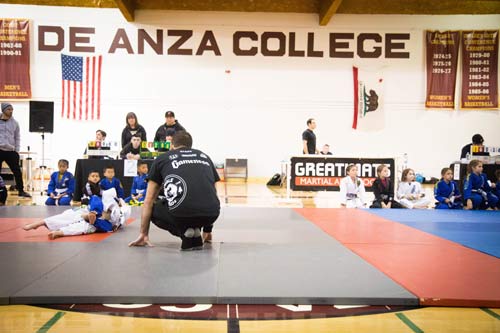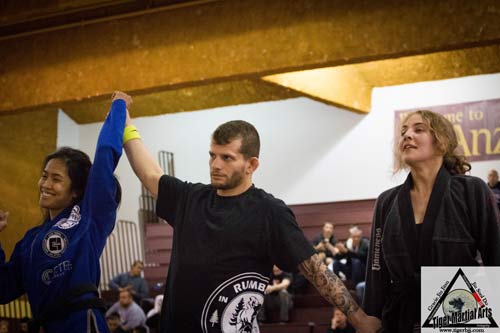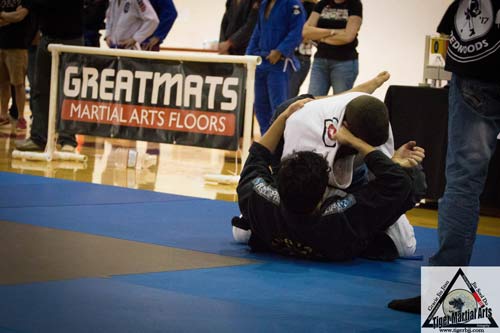 Feb. 17, 2017 -- The 12th Annual Rumble in the Redwoods Brazilian Jiu Jitsu Tournament, sponsored by Greatmats, ''roared to a fiery crescendo,'' on Feb. 11, according to tournament organizer Chris Smith.
''Athletes from all over central California converged on the Deanza campus in Cupertino, California, to do battle,'' Smith said. ''From the teeny weeny 5 year old division, all the way through the adult, pro black belt division, all the mats were red hot. With over 200 athletes coming from over 20 academies, our area was very well represented.''
Highlighting the action was the black belt women superfight between Kristian Barlaan of Ciao Terra Academy and Bethany Schulze of Tiger Martial Arts. Barlaan won the match by points.
On the men's side of black belt competition, its was Wolf Barnatto of Ralph Gracie Team putting on a show with a submission victory over David Harvey Dean of Big Break Jiu Jitsu.
Another bright spot was the performance of 16-year-old up and comer Richard Aguillar of Crosley Gracie Academy, who claimed a pile of hardware after competing in the teen's, men's and open blue belt divisions. Smith said Aguillar showed ''calm and cantor well beyond his years.''
Learn more about
Rumble in the Redwoods and other Greatmats-sponsored martial arts events
.

Rumble In The Redwoods
De Anza College
Cupertino CA