Interlocking Horse Stall Mat Kits: Majestic Hills Ranch Testimonial
By Brett Hart Created: December, 2019 - Modified: September, 2023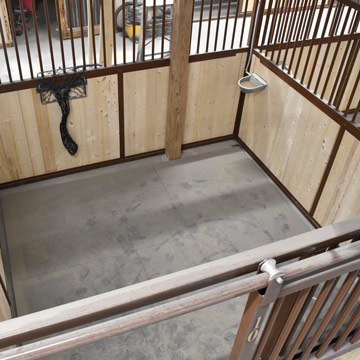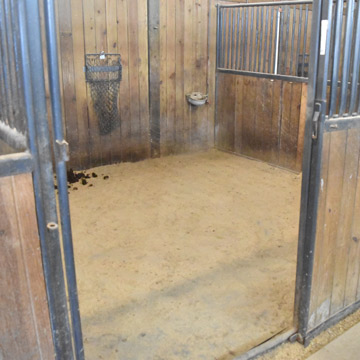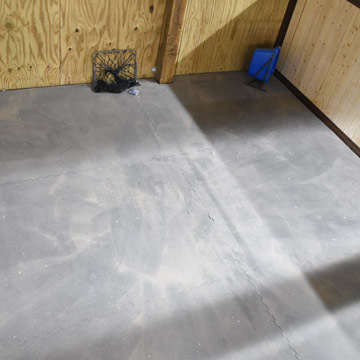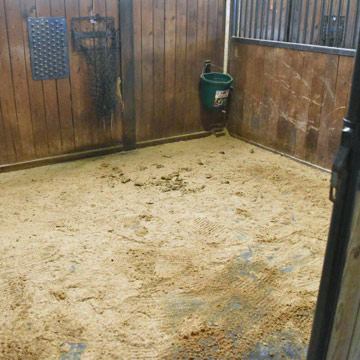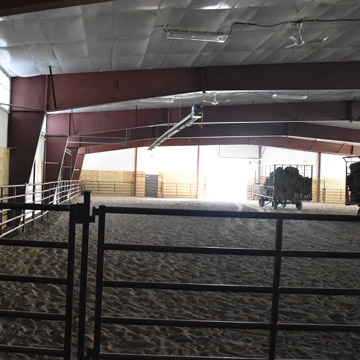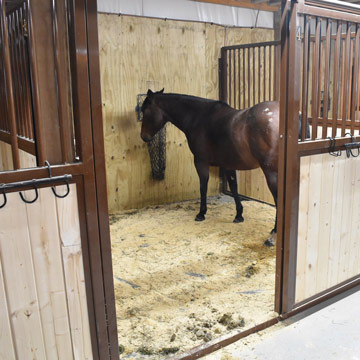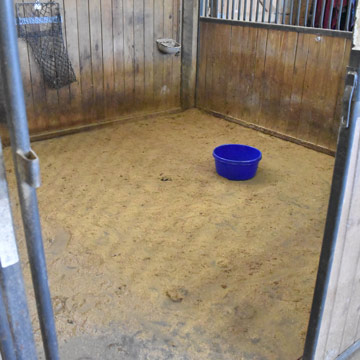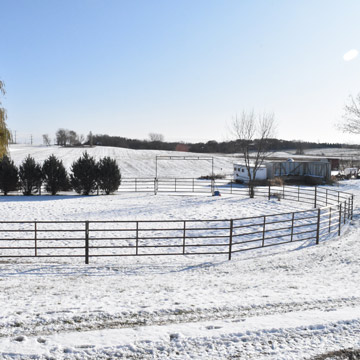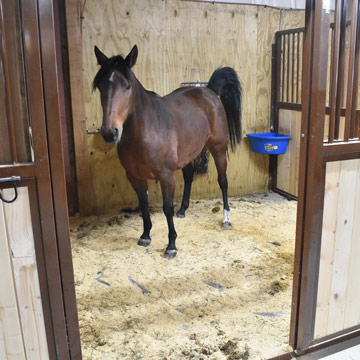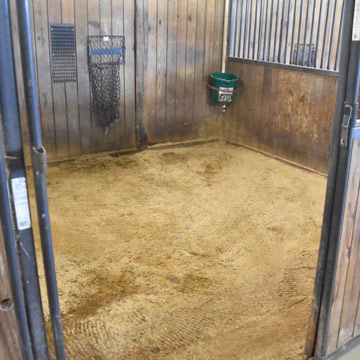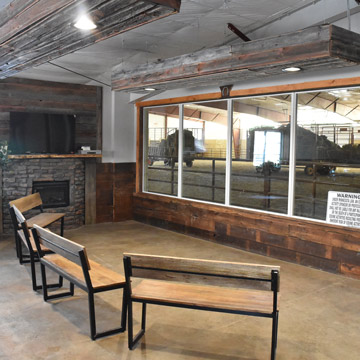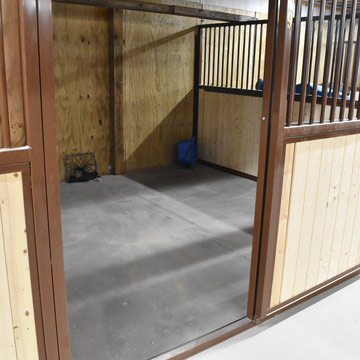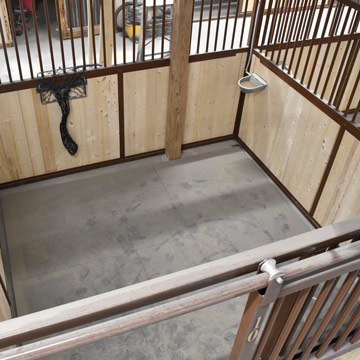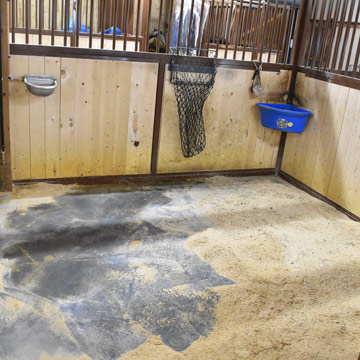 When running a ranch that boards horses in two barns with a combined 30 stables, having the right flooring surface in the stalls is vitally important to keeping things running smoothly. That's why Jen Espinoza, assistant ranch manager at Majestic Hills Ranch uses Greatmats interlocking stall mat kits at her therapeutic horseback riding facility in Lakeville, Minnesota.
In its older barn which has been in use for about 18 years, half of the 10-stall barn has concrete flooring in the stalls and the other half has dirt floors.
In the past, the stalls had been equipped with straight edge mats, that although heavy, would shift - especially over the dirt floors - allowing bedding and waste to get under the mats and soak into the dirt, and also causing the edges of the mats to be exposed.
"The horses would be catching the edges of the mats, tripping over them, tearing them up," Jen said. "Every season, we would have to pull the mats out because they'd get so kittywampus. To physically remove them and reinstall them all of the time really got to be a lot for us to be able to do."
When Jen started looking for mats for the ranch's new 20-stall barn she came across Greatmats, and its pre-sized interlocking stall mat kits got her attention. After contacting Greatmats about the mats she was pleasantly surprised to find that it was located in nearby Wisconsin.
"They were extremely competitive in the prices that they have and they were really willing to help us stretch the budget that we have to meet our needs of all of our stalls in our new facility and down in our existing barn," she said. "There was no other company that could even come close to the cost of having the mats shipped over to where we're located in Minnesota."
The fact that there were kits already sized to fit the
10x10
,
10x12
and
12x12 stalls
helped seal the deal.
Most of the staff at Majestic Hills Ranch is composed of volunteers. The Ranch also partners with a local women's prison where the inmates are able to do community service.
"These are ladies that really don't have any experience with horses or with stalls - a lot of hands on stuff - and they were able to come in and put these stalls in for us, and it was very easy for them," Jen said. "Each kit came with its own set of instructions so we were able to know right away which kit goes into which stall. It went very quickly."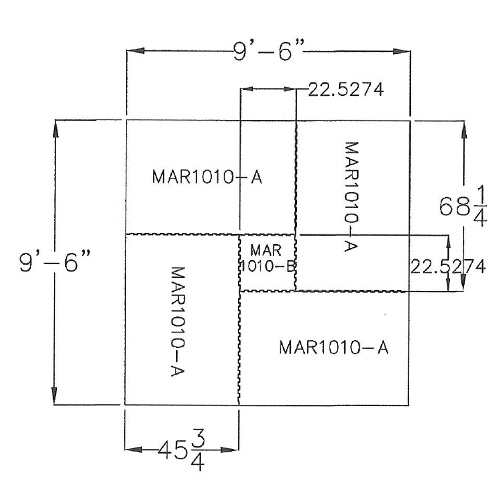 While most of the kits were able to be just laid down on the stalls without any additional customization, some stalls had wooden posts in them that need to be cut around to allow the mats to fit. Jen said notching the mats with a utility knife was fairly easy.
"It went smoothly to get them to fit," she said. "They laid down really nice and... we were really happy with what the finished product looked like.
Now that they are all installed, her opinion of the mats has not changed.
"We like the fact that the mats give our horses a lot of comfort," Jen said. "We also like the fact that they stay locked together. They don't move. They're very heavy duty. They are very skid resistant. The horse will lay down in their stalls and we don't have any issues with sore spots after they've been getting back up. The stalls are much easier to pick out in cleaning in the mornings.
"With the locking ones, we really like the fact that urine and stuff will stay up on top of the mats, versus, the other ones that we had. It would seep down kind of through the cracks, so even though you thought you were getting the mats really clean in the stalls every day, you were still getting quite a bit that would stay underneath.… We've had the best of both worlds (in the old barn) because we do have the concrete in the front and the dirt in the back and it's been working really well in both places."
Majestic Hills Ranch Equine Assisted Therapy Program
Set on 106 acres in Lakeville, Minnesota, Majestic Hills Ranch is a 501(c)(3) that was started in 1997. It offers PATH (Professional Association of Therapeutic Horsemanship) Certified Instructors to help clients who are dealing with mental, emotional and physical challenges associated with everything from serving in the military to autism, cerebral palsy and Angelman Syndrome. Majestic Hills partners with the VA's Polytrauma unit as well as veterans homes and day centers in the Twin Cities area. It helps people as young as 4 all the way up to 96 years of age.
"Sometimes they come out and ride and sometimes they just like to come out and enjoy the camaraderie with their fellow veterans," Jen said of her veteran participants.
Jen Espinoza
Majestic Hills Ranch
Lakeville MN 55044