How To Clean Gymnastics Mats
By Lisa Hobbie Created: February, 2020 - Modified: February, 2021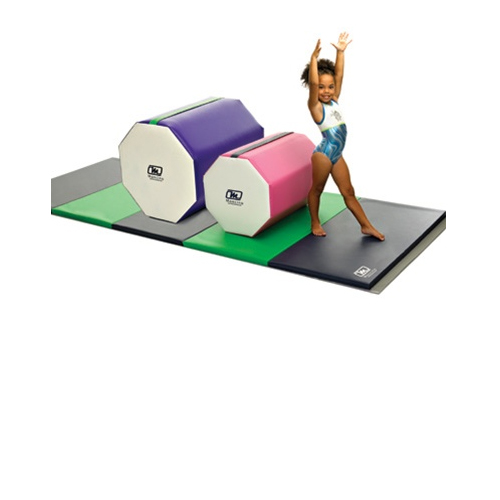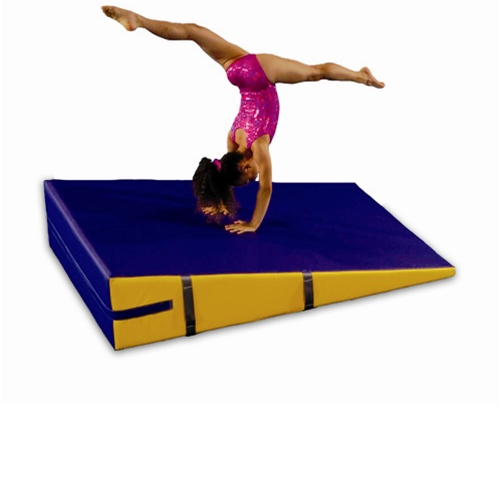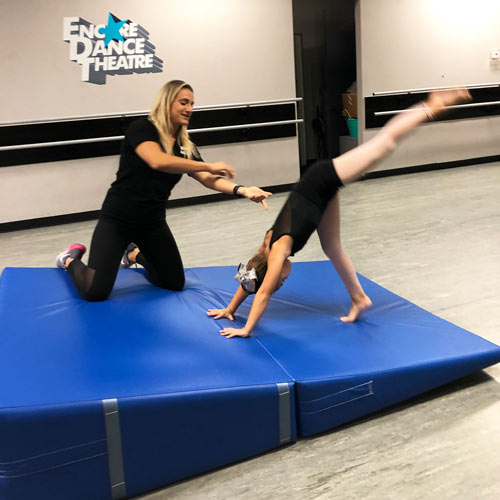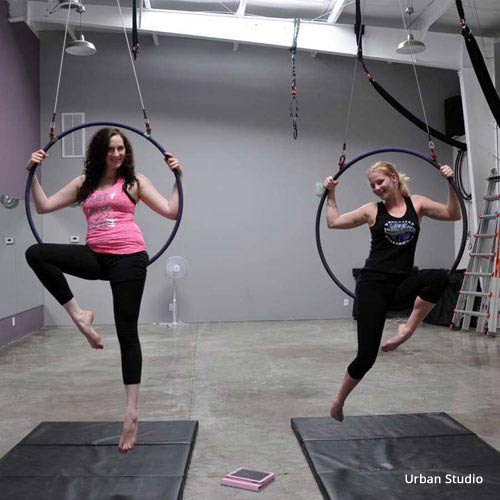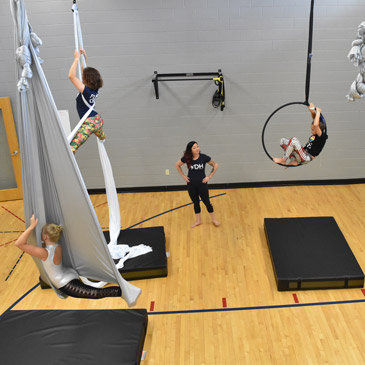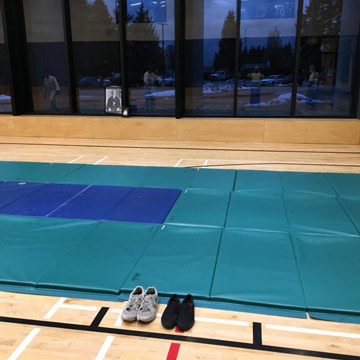 Gymnastics mats are a must in any facility used for gymnastics training and practice. There are different types of gymnastic mats designed to help the athletes master specific skills. Although these mats are an investment, they are necessary and also long-lasting, as long as they are kept clean and well cared for! 
Greatmats offers numerous types of gymnastics mats for home gym or professional settings, all of which are top quality at a great price and made to last if cared for properly. Here's a little breakdown on some of those types, what they're used for and how to clean each style of gymnastics mat.
Specialty Mats for Skill Learning & How to Clean Them
A quality
vinyl gymnastics octagon training mat
that is versatile for developing and mastering any skills from a forward roll or tumble to a leap or back handspring is a gymnastics octagon mat. Because of the mat's shape, it also works well for torso bending exercises. This type of mat also allows for the gymnast to model and practice challenging moves before trying them without the extra protection, because should the gymnast trip or slip, he or she will have a shorter fall and softer landing.   
Greatmats offers numerous sizes of these octagon mats, ensuring you can find just the right one to meet your training needs. They come in a wide variety of custom color combinations, too. They are filled with premium polyurethane foam, providing a durable mat that will stand up to continued use as long as they are well cared for.   
How to Clean Vinyl Ocatgon Gymnastics Mats:
These gymnastics mats are not waterproof, so it is important they are not left outside or soaked in water or cleaning solution. Keeping them clean is relatively easy; just use a mild soap mixed with water and wipe down the vinyl exterior with a damp sponge or rag.   
Prices start at $130 and come with a 3-year manufacturer's warranty.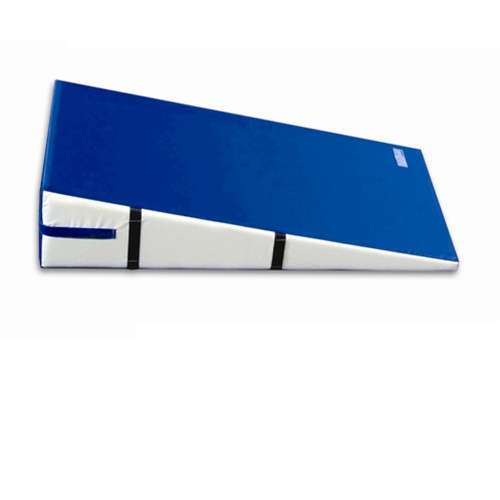 Another great mat used for learning and mastering new skills is an
incline gymnastics mat
, which allows for the gymnast to work along a downhill portion of the wedge. This helps the athlete adapt to making his or her body move correctly for a given skill or exercise until they are strong enough to perform it on a flat floor surface. They are especially useful when athletes are trying to learn specific moves such as walkover and handstand roll. They also work well for transition training on bars or uphill vaulting. 
These gymnastics mats come in folding or non-folding options and a variety of vibrant colors and in a number of sizes. 
How to Clean Incline Gymnastics Mats:
Like the octagon mats, these are not waterproof, so they should also be kept inside and cleaned by using a mild cleaning solution mixed with water. Just get a rag damp with the solution and wipe down the mat as needed. It's simple to keep these looking great! 
Prices start at $155. 
Vinyl Covered Mats & How to Clean Them
Greatmats offers a number of gymnastics mats that are made of high quality foam with durable vinyl cover. These mats will likely get a lot of heavy use, requiring frequent cleaning to remove dirt and sweat and to maintain the best possible hygienic quality. It is imperative that the correct procedures be followed to wash and disinfect these mats to maintain their integrity and longevity. 
How to Clean the Following Vinyl Covered Gymnastics Mats (including landing, panel, folding and crash mats):
To remove dirt and debris, the mats can be swept or gently vacuumed. Then, simply use gentle soap solutions and water to dampen a rag to wipe down the mats. A gentle scrub should suffice, as you never want to use abrasive cleaners, brushes, or techniques. It is also important to never use too much water in this process, because if you're not careful, water could get into the foam layer - which could potentially damage the mat and create a home for mold or mildew to grow. For a quick clean up, you may use a damp, anti-bacterial wipe, too.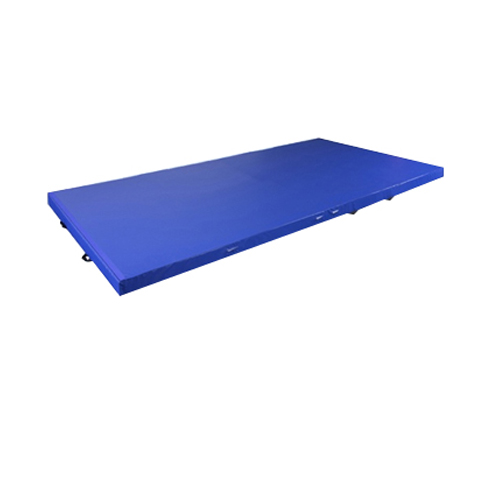 Landing mats
are the best option to provide cushioning for landing areas or to protect against potential falls from things like bar or beam equipment. They also work well for tumbling passes and cheerleading jumps, as they provide a great mix of shock absorption and footing.   
These mats are available in different thicknesses and colors, and come in non-folding, bi-fold, or quad-fold. Our landing mats provide a high level of performance for years of use.   
Prices start at $449.00 and come with a 3-year limited manufacturer's warranty.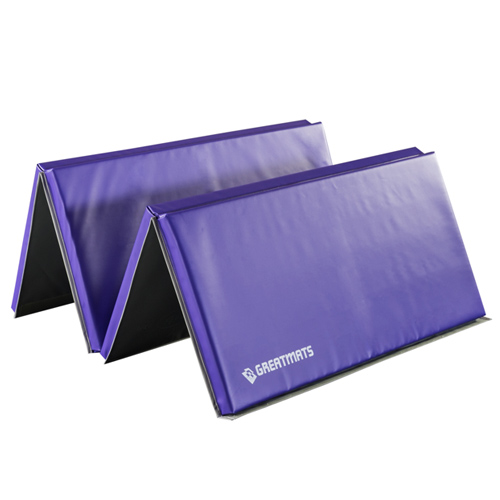 A versatile, durable, and dependable mat that can be used for anything and everything in the world of gymnastics is a standard
panel mat
. Greatmats offers a huge selection of colors, thicknesses, and sizes of these mats, making it easy to provide protection in any space - large or small. They are constructed with high quality foam and topped with a durable vinyl cover. They are designed for superior shock absorption with a medium density, and the folded panel option can be easily moved or transported. They come in numerous customizable colors and sizes, in non-folding and folding options.   
Prices start at $144.00.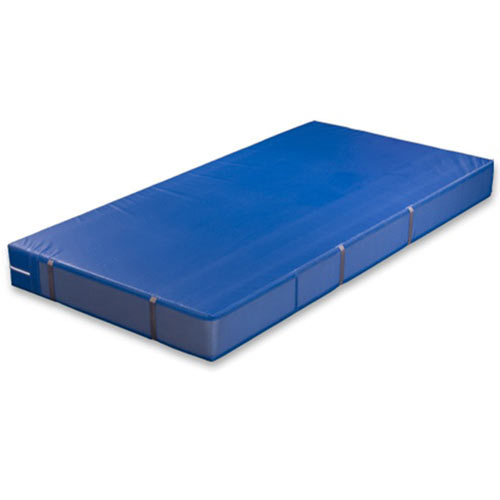 Safety mats
are the perfect choice if you need a thick, cushioned place to land or crash. There is a size and thickness for just about any gymnastic or athletic move or exercise that requires extra support when learning a new skill.   
These mats are offered in flat or folding and in numerous sizes and thicknesses, and prices start at $238.00.  
GREATMATS HAS IT ALL!  
Greatmats truly is your one-stop-shop for all of your gymnastic mats needs. There are so many customizable options - allowing you to get the exact style, thickness, size, and color you want or need. The customer service team provides top notch service and levels of expertise, and the products are second to none with a price-match guarantee. With Greatmats, if you care for and clean your mat properly, you can feel confident in your purchase for years to come!