How Thick Are Anti Fatigue Floor Mats?
By Lisa Hobbie Created: August, 2021 - Modified: August, 2023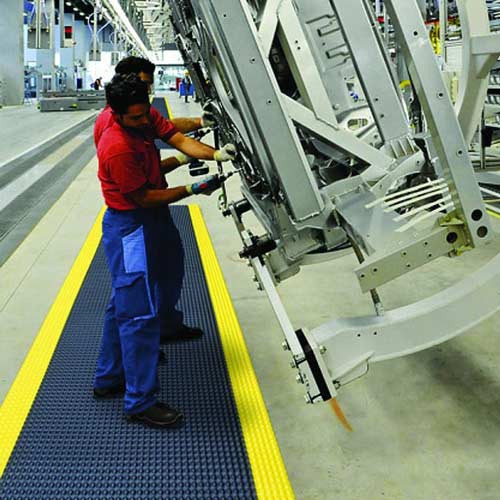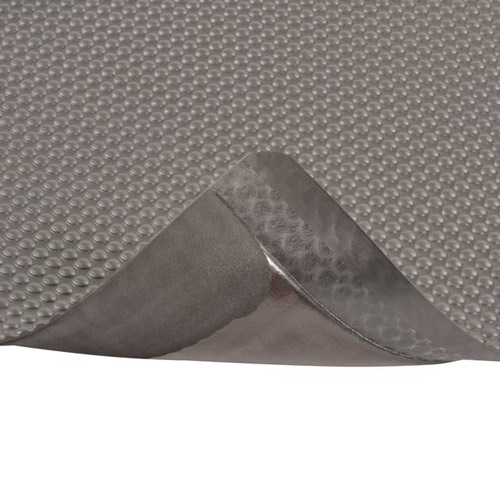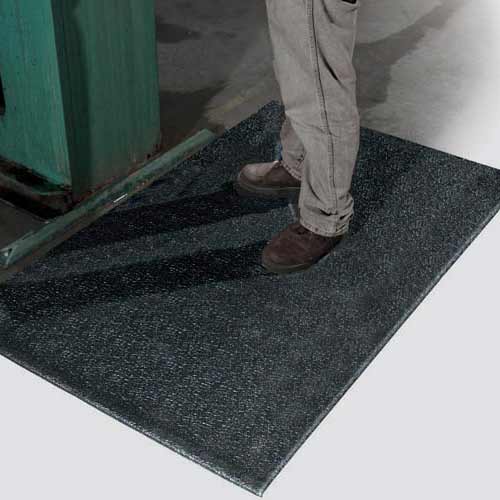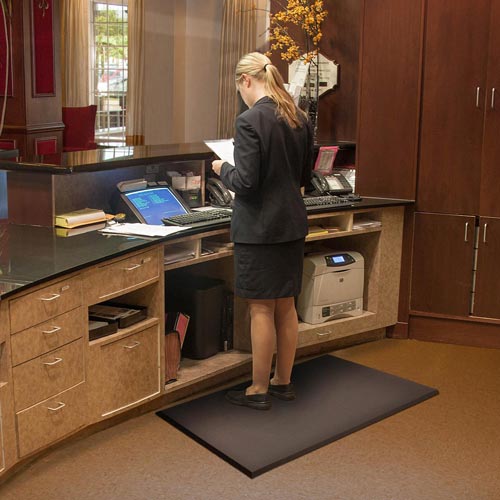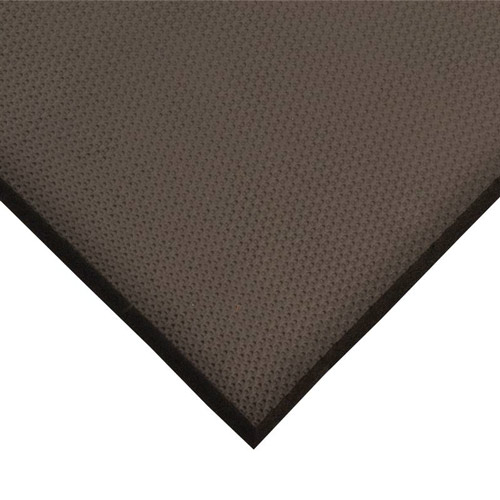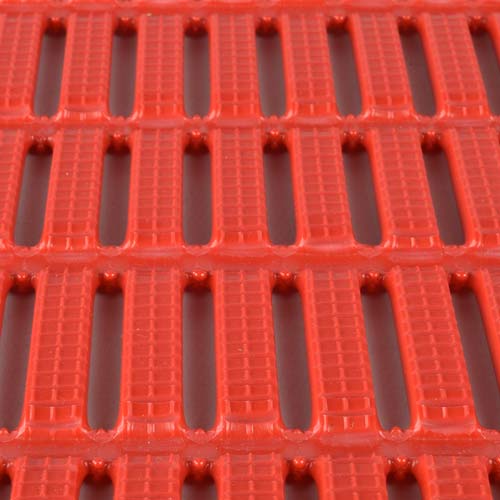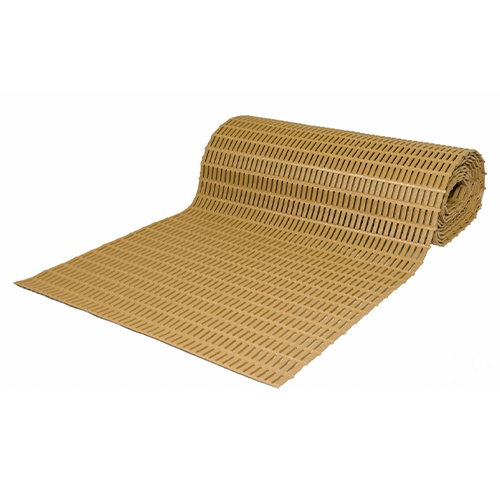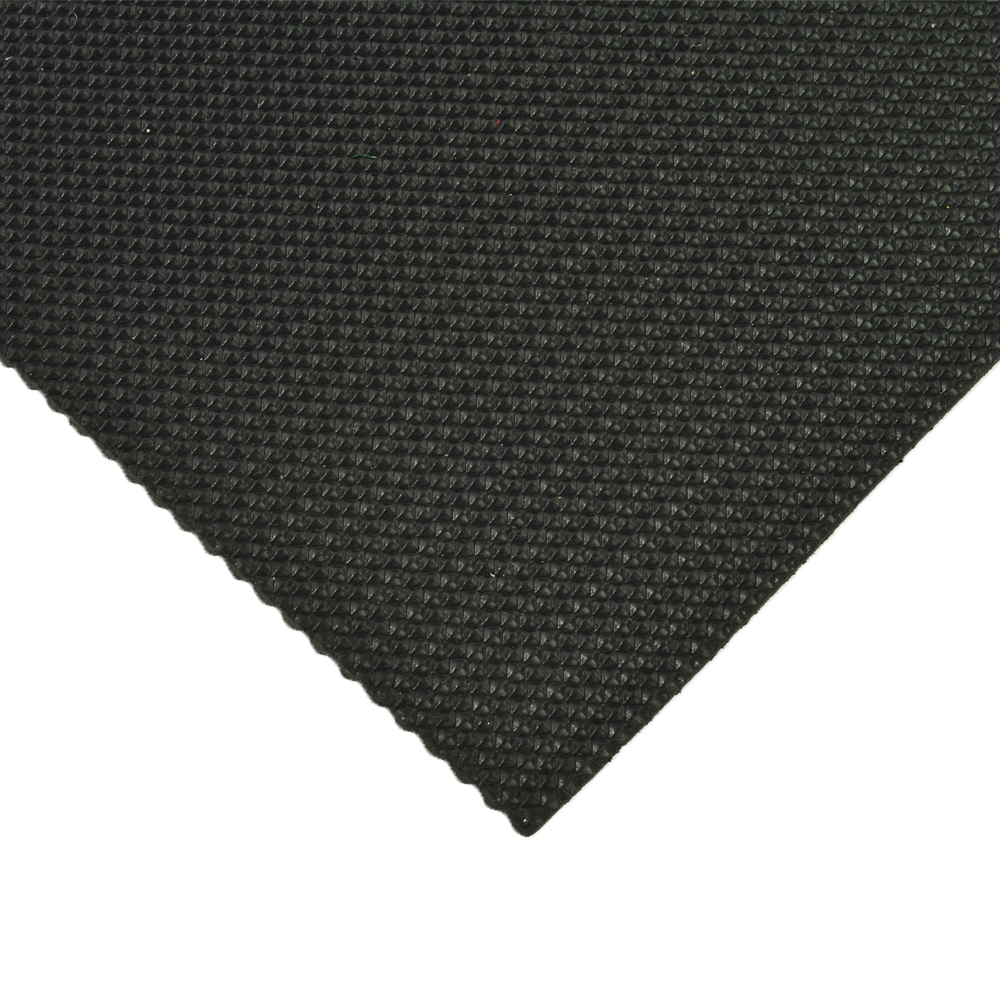 Anti fatigue floor mats must be thick enough to provide cushioned comfort and ergonomic benefits for those having to stand for extended periods of time.
Although anti fatigue floor mats come in many different sizes, styles, and thicknesses, the most common thicknesses range from ⅛ inch to 1 inch thick. Of the numerous top notch mats available at Greatmats, the following 5 represent a variety of thicknesses available in anti fatigue mats:
These anti fatigue mats are suitable for numerous application types and deliver a number of excellent features and benefits. Whether you want a mat for a kitchen, garage, behind a desk, or in an industrial setting, there is an option for you. Knowing which mat to choose will depend on your desired style and thickness.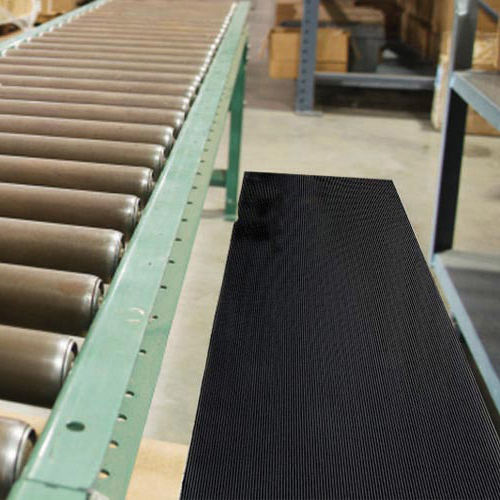 ⅛ Inch Thick
Tuff Foot Runner Corrugated 4x105 feet
is a ⅛ inch thick product that resists grease, oils, and most chemicals. It does an excellent job protecting subfloors while providing comfort to kitchen and industrial workers.
This floor runner is perfect for industrial aisles and walkways - or any other area needing extra traction and insulation - for workers who have to stand and walk on cold concrete floors. There are custom cut lengths available and come in a sharp, solid black color.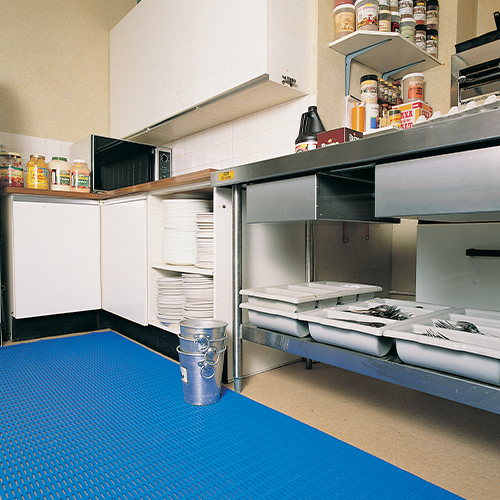 ¼ Inch Thick
Floorline Matting 3 x 33 ft
anti fatigue floor rolls are ¼ inch thick and perfect for service counter workstations and shipping and packing centers.
These mats are also available in 2x33 ft rolls, so it's easy to find a perfect fit for your space. They are made in the USA of PVC plastic, so they are suitable for damp settings. They offer a textured surface and hollowed cushion support for extra safety, and they offer slip protection.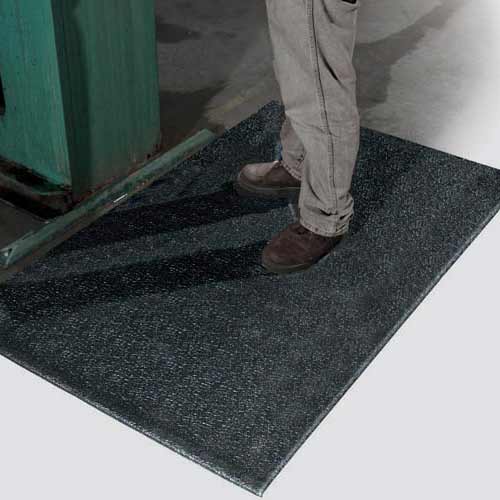 ½ Inch Thick
ArmorStep 3x5 feet Fatigue Mat Pebble Surface
is ½ inch thick. It is guaranteed to outlast traditional one layer foam mats 3 to 1, and it will resist common chemicals and fluids.
This robust mat is wear resistant, anti fatigue, and made in the USA. The dual density foam it's made of is a cost effective alternative to other laminated, foam-based products, and it delivers excellent anti-slip traction.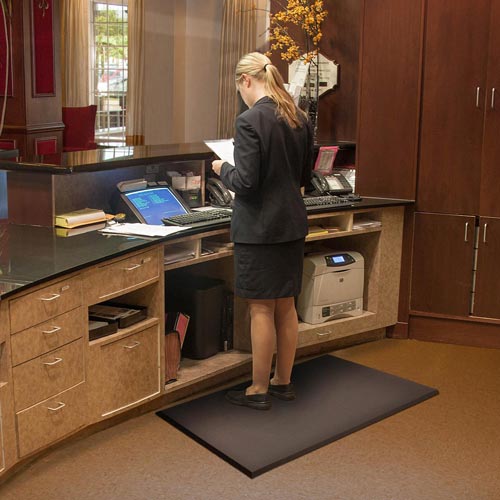 ¾ Inch Thick
SuperFoam Comfort Anti-Fatigue Mat 2x3 ft
is a ¾ inch thick mat that is suitable for wet, dry, or oily areas. It's made from a non allergenic, silicone free compound that delivers comfort and memory.
These mats offer superior ergonomic stability. The soft PVC/Nitrile rubber foam combo it's made from offers superior resistance to chemicals and non-absorbency. The mat is lightweight, making it a great one for areas where mats need to be regularly cleaned.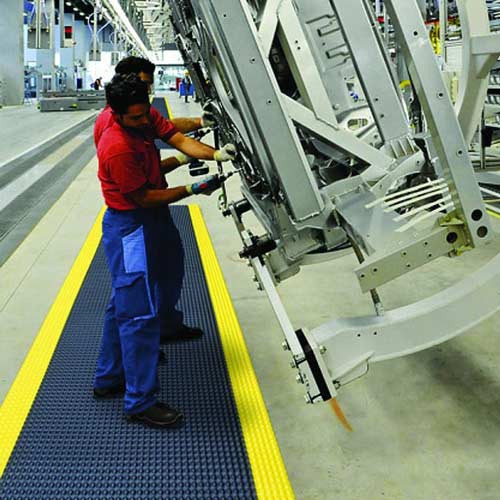 1 Inch Thick
Bubble Trax Grande Anti-Fatigue Mat 2x3 ft
is a 1 inch thick mat that is made in the USA and certified by the NFSI. It's made in the USA and perfect for manufacturing, production, and industrial settings.
These mats are slip and wear resistant and have non-skid backing and beveled edges. The mats are ergonomic safety mats that are very heavy duty. They have a heavy-duty vinyl top shell with a dense sponge backing. They will not roll, slip, or slide, and offer great protection and comfort to those who have to stand, step, walk, and work on them.
Greatmats - For The Best Anti Fatigue Floor Mats
Greatmats offers the best anti fatigue floor mats available, anywhere. From the products highlighted here, to so many others, Greatmats offers something for everyone and every space.
There are many other fabulous products from which you can choose, as well. There are rubber and foam interlocking mats that offer amazing anti-fatigue properties, as well as drainage mats, patio tiles, decking, modular fatigue relieving flooring tiles, and so much more.
There is the
SaniTop Anti-Fatigue Mat
, for example, which is 3x10 feet and ½ inch thick. It's suitable for wet or dry areas, and it is made of natural rubber with perforations for drainage. It's an ergonomic safety mat that can be used in settings where you want to provide safety and stress relief from standing, where drainage is also needed.
A
Comfort Matta 20x20 Inch Solid Black
is a small tile mat that can be used to create a custom size standing workspace. These mats deliver sound dampening qualities, superior ergonomic benefits, and anti fatigue qualities. They boast a locking lug connection system that makes installation a breeze.
If you have questions about any of the products mentioned, or, if you want to learn about what else is available, just reach out to the friendly and knowledgeable Greatmats' staff. Together, you can decide which product is the right one for you. Regardless of what product you select, you can't go wrong if it comes from Greatmats.