How Do You Install Sticky Floor Mats?
By Lisa Hobbie Created: February, 2021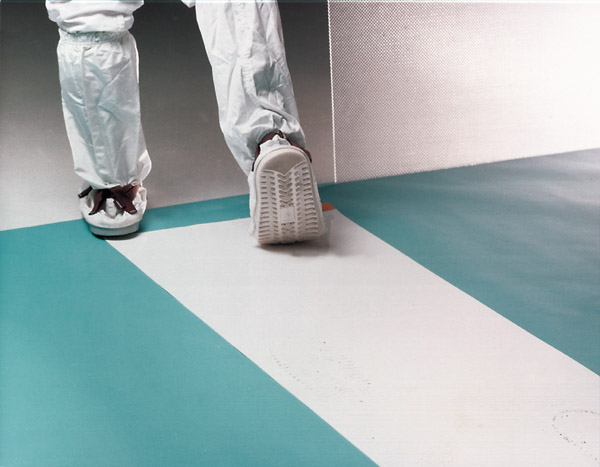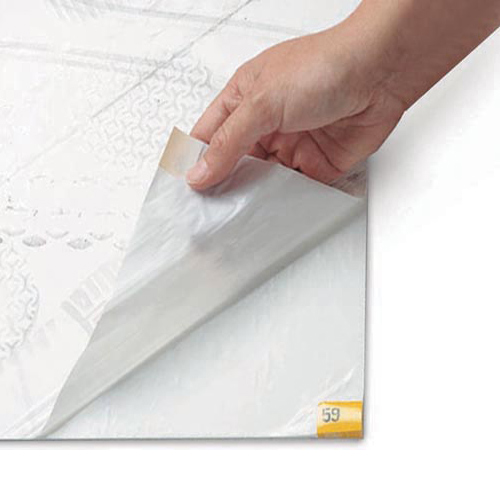 Using a sticky floor mat in a room or space is a great way to keep dirt, impurities, and contaminants from entering into a space requiring absolute dust and dirt control. It is relatively easy to install a sticky floor mat, as long as you take some steps to prep the area, first.
Prepare the area where the sticky floor mat or mats will be installed. It's a good idea to thoroughly clean the floor with water and if a sticky mat was previously present, use water and alcohol. This will reduce all residue and keep it from delaminating over time.
Placement of the sticky floor mat. It works best to install a sticky mat vertical to a door with the tab away from the traffic to ensure both of people's feet will tap the mat.
Adhere it to the floor. After removing the bottom layer, place the mat sticky side down against the end of the doorway, and then slowly place the mat on the floor. Rub your hand across it back and forth with steady pressure. This will eliminate air bubbles and ensure a smooth install.
Remove the top protective film. Just go to the tab and peel back the first layer by rolling it up and into a ball to minimize static.
Use the mat. Make sure both feet hit the mat when people enter the room. Once about 50 passes have been made, it's a good idea to change the mat layers.
Greatmats' two most popular sticky floor mat options are:
Both of these products will do a great job keeping your clean room or critical environment free of foot-borne contamination. They feature tacky surfaces that remove dust and dirt from shoe bottoms before they contaminate a controlled environment - without the use of heat or special tools.
The
Tac-Mat Contamination Control Dry Mat
is available in 18x36 or 26x45 inch mats. These disposable sticky floor mats do a great job removing particles, dust, dirt, and contaminates from shoes or wheeled equipment. They are made of thin layers of adhesive topped with polyethylene plastic film. The adhesive is water based, which is resistant to adhesive transfer.
Regardless of the size of mat you select, they will come with 30 peel-off sheets per pad with 4 pads in each case. You can use one pad at a time, or, you can use several of them next to each other for large areas. They feature an adhesive backing which secures the pads to the floor. These tack-mats are used in cleanrooms, pharmaceutical settings, food processing facilities, and medical areas, and they provide dust control and reduce overall maintenance and cleaning.
The 18x36 inch mats cost about $114 per case, and the 26x45 inch mats cost about $202.
Tacky-Mat 18x36 inches
provides an antimicrobial surface that is perfect for medical facilities, operating rooms, laboratories, hospitals, food service facilities, and manufacturing settings. This sticky floor mat is made in the USA and does a great job removing dirt and dust from the surface of shoes. It also provides anti-slip traction. When a layer is soiled, simply peel it off to expose a new sheet and dispose of the used one.
These 18x36 inch tacky mats are sold in cases of 4 pads which each contain 30 peel-off sheets. Each sheet provides 4.5 square feet of coverage with a thickness of less than 2mm. They cost about $92 per carton.
There are also different sizes available - 18x46 for about $102, 24x36 for about $122, and 36x46 for about $245.
This product is sold without a tray, which is only needed when each sheet will not be used in a single location. Frames are often used in construction sites where contractors use a few sheets before moving to a new job site. They are also sometimes used in gymnasiums with wood floors, for athletes to step on to remove any dirt or debris from the bottom of their sneakers before playing a game of basketball or similar.
Greatmats - For the best sticky floor mat products available!
Regardless of which sticky floor mat product you choose, the
Tac-Mat Contamination Control Dry Mat
or the
Tacky-Mat 18x36 inches
, you will be satisfied with the premium quality and affordable pricing. If you have questions about these products or need help deciding which one to use for your controlled space or clean room, you can reach out to the customer service staff at Greatmats who are ready and willing to help and assist. They will go to work for you and help you make a decision that will work the best for your space. No matter which one you purchase, you just can't go wrong when you buy from Greatmats.