How Do You Install Goal Post Pads?
By Lisa Hobbie Created: July, 2022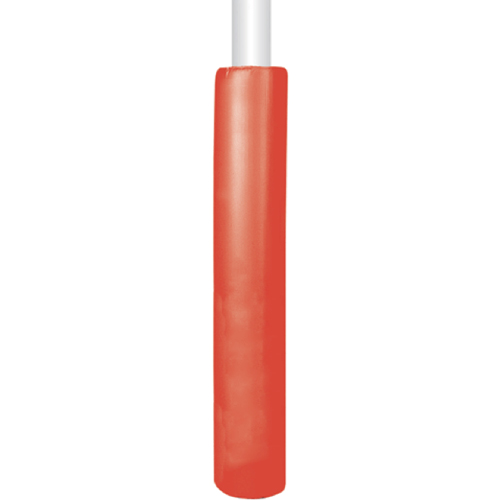 Ensuring athlete safety is top priority in netball, football, and rugby. From protective equipment to proper flooring, there are many safety measures to be taken.
Whenever your outdoor field or indoor arena has a goal post, it's very important to have proper goal post pads installed, as they simply wrap around and attach to the goal posts and then serve many purposes.
First, they do an excellent job protecting players from impact injury caused from exposed goal posts. Athletes are often so focused on what's going on with the game, that they aren't paying attention to how close they are to the goal post.
Post pads will provide players with a protective barrier around the goal post.
Pole and post pads are also an attractive and easy way to boost team pride and encourage school or league spirit with custom logo or team color placement and design.
The Best Goal Post Pads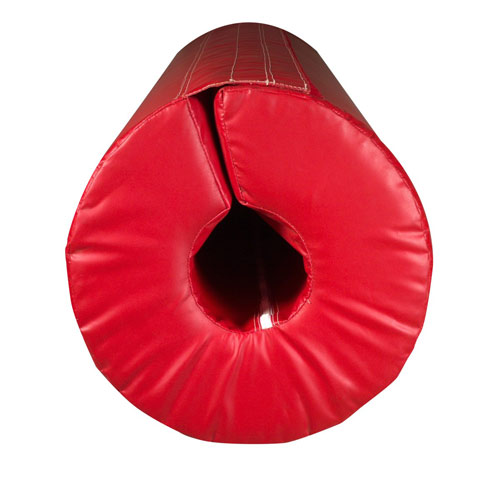 Of the many different safety measures and types of equipment needed for sporting events, goal post pads are among the easiest to select, install, and maintain. Although there are many cheap products out there, our Pole Pads & Post Padding are among the best available for sale anywhere.
The Pole Pads & Post Padding come in 3 different sizes, which are GMPP4 - fits 4 inch diameter pole & outside diameter of foam is 12 inch., GMPP5 - fits 5 inch diameter pole & outside diameter of foam is 12 inch, and GMPP6 - fits 6 inch diameter pole & outside diameter of foam is 13 inch. The standard height of the padding is 72 inches, but custom sizes are available.
The pads are also available in 16 different colors, which include:
royal blue

sky blue

red

tan

white

yellow,

burgundy

black

forest green

kelly green

lime green

grey

navy blue

orange

pink

purple
What is unique about this product, is that it is custom made in the USA per your specific project needs, which ensures maximum protection, performance, and aesthetic appeal.
The custom goal and post pads easily fit around any post, as they are pre-formed to perfectly fit. They are filled with contour cut polyurethane foam, and then covered by a heavy-duty 18 oz. vinyl coated polyester fabric. Made to endure years of outdoor and indoor use, you can't beat the quality of this product.
How To Install Goal Post Pads
Not only do these pads offer the best quality and level of protection, they are also designed to be installed quickly and easily. They simply wrap around the pole, and they close securely with their snap design and 2-inch hook and loop fastener flap.
We specialize in the very best flooring, matting, and padding for home, school, and professional facilities. The pole and post pads available not only look great and offer outstanding performance, but they are also a breeze to install.
The custom post pads featured are just one of the many types available. There are also the Channel-Style Beam Pads designed to wrap around the face and edges of a basement beam with hook fasteners and self stick loops. These work great in an at-home practice space.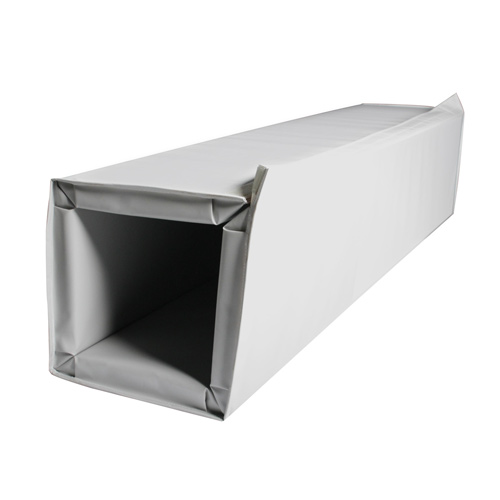 The Pilaster Flexible Wrap is designed to cover indoor or outdoor large, square poles, posts, or pilasters. They fit poles and posts with a diameter of 16 to 36 inches and come in a standard height of 6 feet.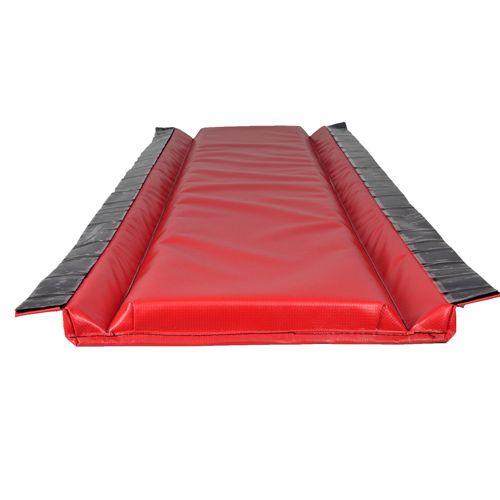 The I-Beam Wrap Pad is a channel-style wrap that provides protection against a serious collision in a basement gym and indoor facility with steel I-beams. They simply wrap the face and front edges of steel I-beams to the back side of the beam face with a hook and loop with self-adhesive.
These superior products are all made in the USA and offer the best in terms of value, quality, and performance. They are attractive and protective, and like all of our flooring and matting products, they are made of top notch materials using the highest manufacturing standards.