Horse Stall Mats - My Epiphany Paradise Farm Testimonial
By Brett Hart Created: November, 2017 - Modified: November, 2022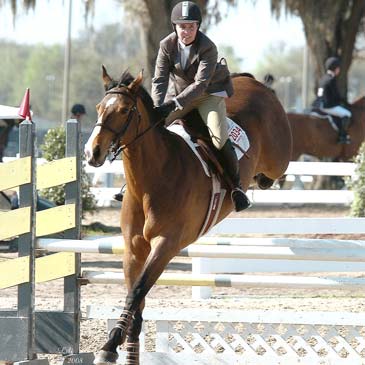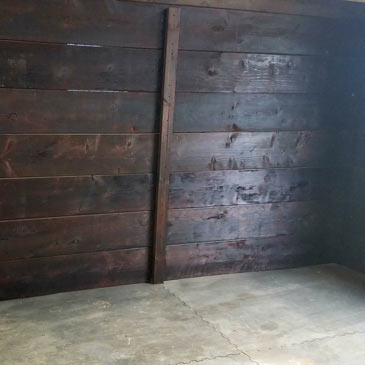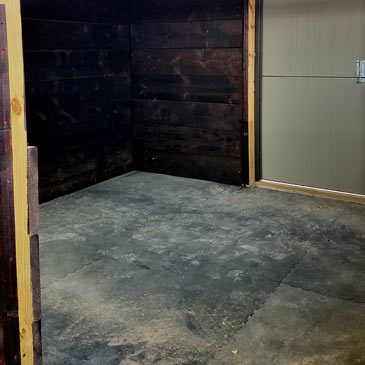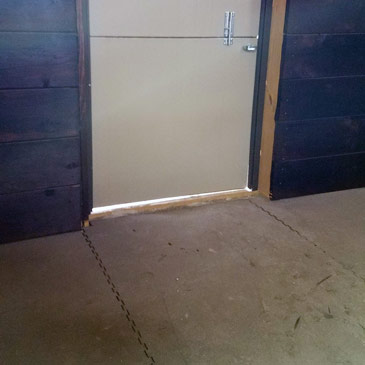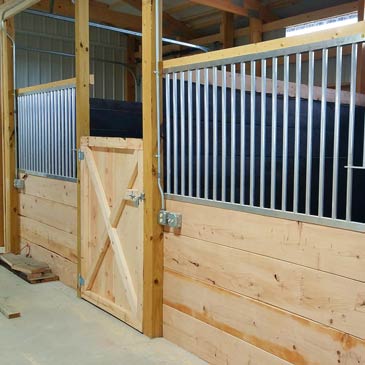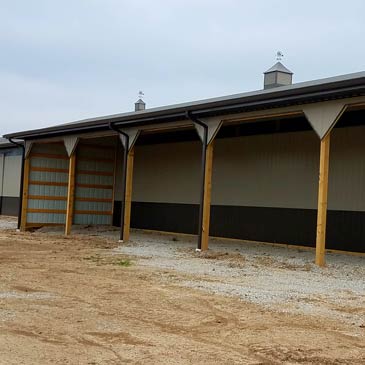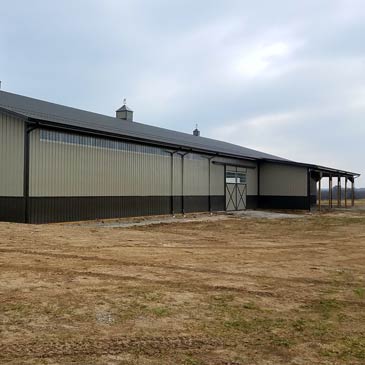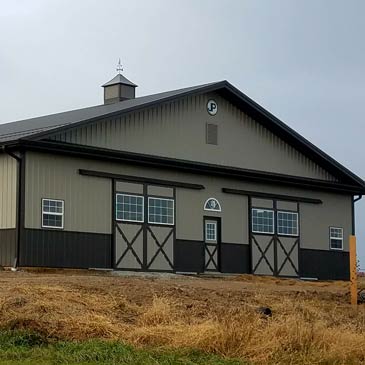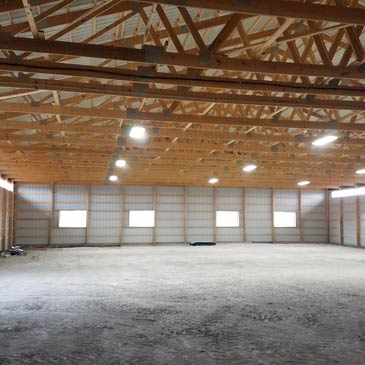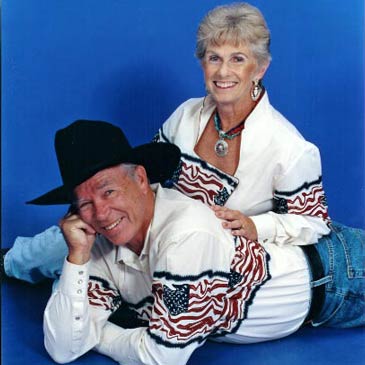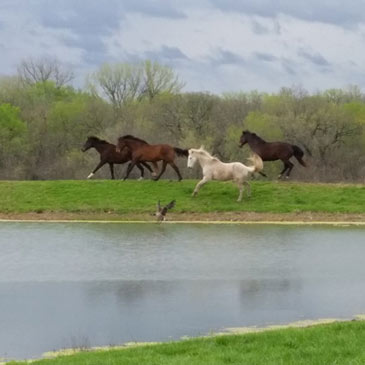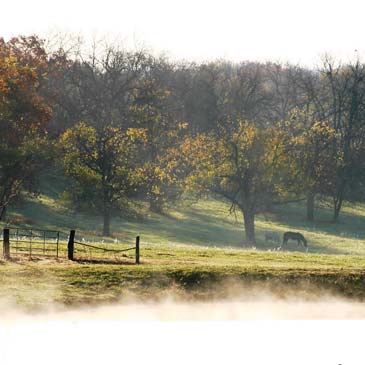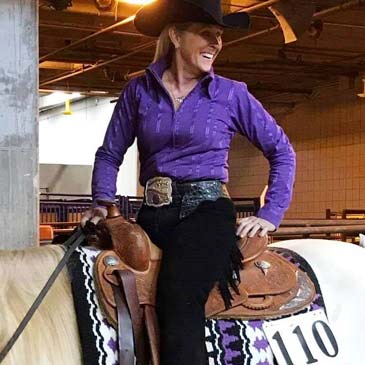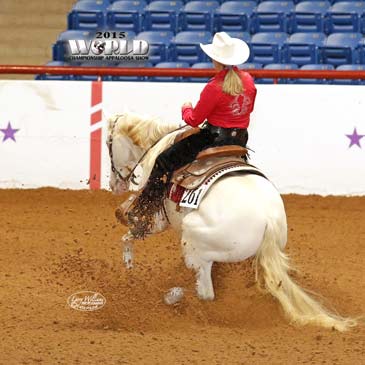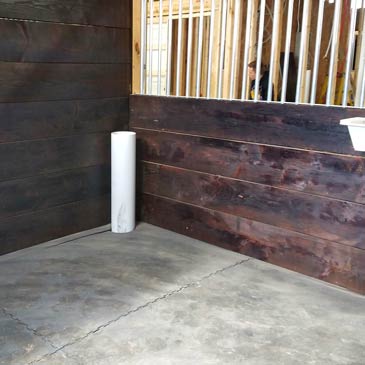 After more than 50 years in the horse industry, ranging from rodeoing to jumping to reining, Robin Broughton, is sharing her paradise with hunter/jumper and dressage horses.
Her farms, My Epiphany Stables in Wadsworth, Illinois, and My Epiphany Paradise Farm in Kidder, Missouri, offer spaces for retirement and rehabilitation for these equine companions.
The current focus of My Epiphany Paradise Farm, a spinoff of her other farm which was founded in 2004 and focuses on rehab, is being a long-term retirement facility for horses.
''Because not all horses are able to be rehabbed due to their injuries, my clients were always asking for referrals to retirement farms for their horses,'' Broughton said. ''Many of them had asked why I did not start my own retirement facility. They knew me. They trusted me; and it would be a natural transition for those horses who were unable to make it through rehabilitation at my Illinois farm to transition to a retirement farm owned by me.''
In the spring of 2012, Robin sat down with her parents, Keith and Arlene Wilcox, and came up with a plan to turn their family beef farm into a long-term retirement farm for hunter/jumpers. That September, they opened their gates and formed an LLC with officers that included Robin's husband, George, and sister, Niki McCabe.
Arlene became the primary caretaker of the horses while Keith handled pasture management and maintenance among other duties. Five years later, My Epiphany Paradise Farm is the home to 30 retirees, ranging from 11 to 33 years of age. Last year, it also began accepting young horses that needed a place to grow up before beginning their performance life.
The Need for Stall Mats
In the early years of My Epiphany Paradise Farm, the crew worked out of an older cattle barn with dirt floors. When Robin began researching portable stall mats online for the limited times in which they would need the barn for veterinary or farrier work, or inclement weather, she kept coming back to Greatmats.com because if its in-depth information and apparent quality.
As the farm's popularity grew, Robin decided to build a new barn and arena on the back side of the farm. At that time, she began researching permanent mats and again chose Greatmats, this time going with pre-sized Horse Stall Mat Kits due to their ability to be easily installed over limestone without slipping over time.
''They are built to last, great quality, came numbered so that we just followed the schematic to install,'' she said. ''There was no cutting, cursing or overheating in putting them in. ... Awesome!''
With her new 3,800-plus square foot barn housing 10 stalls and featuring run-out all-weather paddocks off each stall, Robin plans to move the entire Illinois rehabilitation program to the new barn where the bigger stalls, runs, round pen and additional paddocks will be able to service even more injured horses dealing with suspensories, tendon tears, ligament injuries, etc. And with its new 80x184 foot indoor arena, Robin and her staff can work on the fitness rehabilitation of the horses after they've recovered from their injuries.
With that being said, the retirement program will continue is its current form, only more acreage will be added, bringing the total area of My Epiphany Paradise Farm to 200 acres.
Even with the new permanent mats, Robin is still making use of her Greatmats portable horse stall mats for all the same uses as before, along with entryways on the ground for her living quarter trailers, in her stock trailers for short hauls, and in temporary stalls with concrete floors when she brings her horses to shows.
Robin Broughton
My Epiphany Paradise Farm LLC
Kidder MO 64649