Cheerleading Giveaway Entry - Hempfield Area School District
By Created: August, 2017 - Modified: August, 2019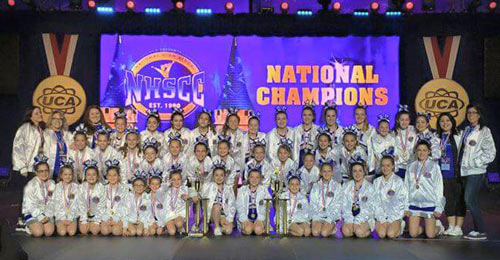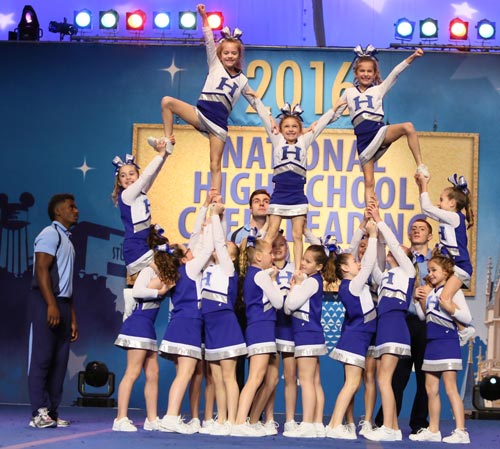 My name is Leanne Lentz, and my daughter is a 10-year-old cheerleader on the Hempfield Area Competitive Cheerleading Youth Rec. Squad.
Just recently, her youth squad (10 years and under) and the senior club (14 years and under) squad went to Florida to compete in the National High School Cheerleading Competition. Our organization is only 2 years old, and both teams returned home as National Champions!
We have a large school district with 1 high school (about 2,000 students), 3 middle schools and 4 elementary schools. We end up getting moved around quite a bit for practice, and we are limited based on the location of the mats. We must share the mats with the high school competitive and sideline squads and the middle school squad in one of the three buildings. We even have 1 middle school sideline squad that does not even have mats to practice on.
All of our girls are Hempfield Area School District students from all of the schools across the district. It would be a benefit if our girls were able to have practice mats available in other buildings in the district in order for our district to have more options of where to put us to practice.
Please consider helping our girls and coaches out by providing them with equipment they need to practice safely so that they can continue working hard and showing how amazing they truly are... while also benefiting all of the cheerleading squads in our district! Thank you for considering our organization and school!
Good luck to all the teams who enter because I am sure that you need the mats for reasons that are just as important.
Sincerely,
Leanne Lentz

Leanne Lentz
Hempfield Area School District
Greensburg PA 15601