Cheerleading Giveaway Entry - General McLane High School
By Created: July, 2017 - Modified: August, 2019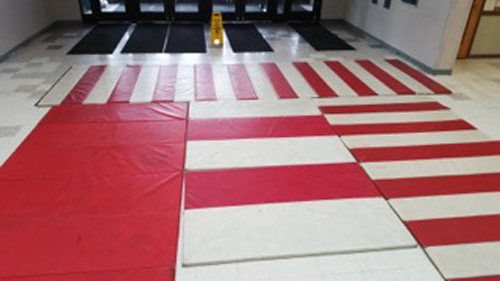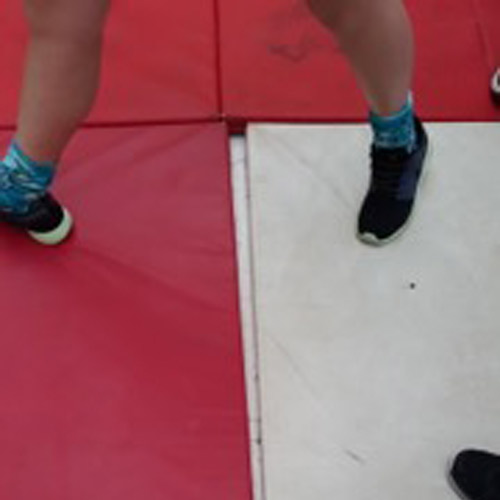 We are a small school outside of the city of Erie, PA. Generally, we practice in our school's front lobby, since we don't have enough gym space.
Unfortunately, due to other expenses, we have not been able to purchase new mats since before 2000. Our school only has so many mats, so we have to share with the track team along with various gym classes. Most of the mats are ripped at the seams, and they are different lengths and thicknesses, making it difficult to have an even practice surface for stunting and jumping. This often leads to a frustrating and worrisome practice because we continually have to push the mats back together once they slide apart.
Since the athletic budget is so small, the cheerleading program is like the little sister, always getting the hand-me downs, using whatever space is available (typically the front and side lobbies), and having the smallest allotment for uniforms and equipment.
This causes us to be unable to purchase anything new without extensive fundraising. Anything that we could get would greatly benefit our program and would be greatly appreciated.
It would certainly be put to good use by the football and basketball cheerleaders.
Extra mats would greatly benefit not only the cheerleaders, but several other sports as well. These include but are not limited to: track and field for various events, wrestling for practice, the football team for morning workouts, and the baseball and softball teams for practices as well, to name a few. Since so many teams benefit from the use of the mats and they are a low priority when replacing equipment, any and all mats that we would receive would be greatly appreciated and extremely beneficial to the entire athletic department!
Thank you so much for your consideration!

Alexis Eller
General McLane High School
Edinboro PA 16412