What Is The Best Mechanical Room Flooring?
By Lisa Hobbie Created: October, 2020 - Modified: March, 2021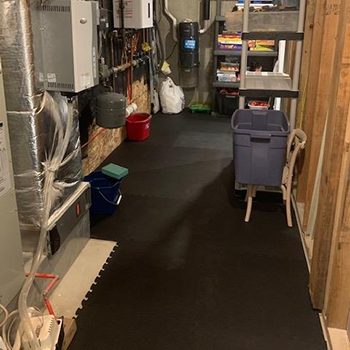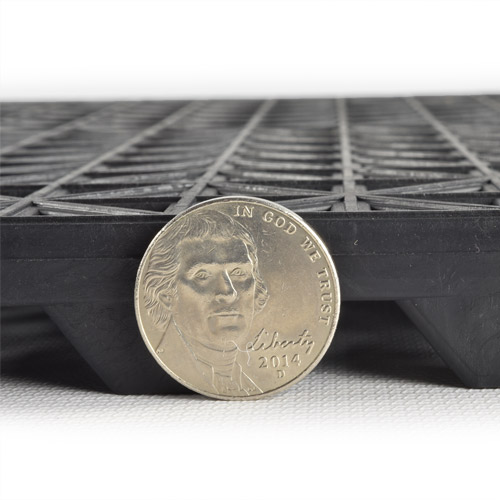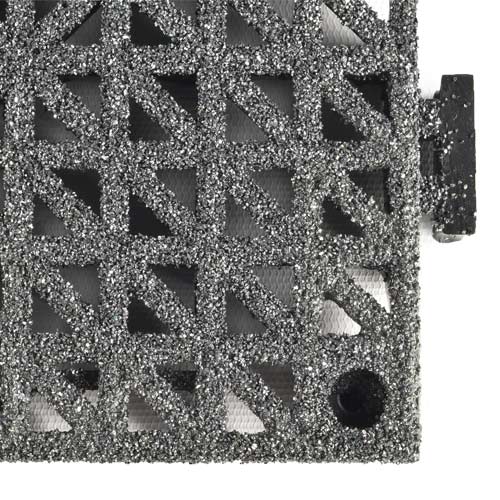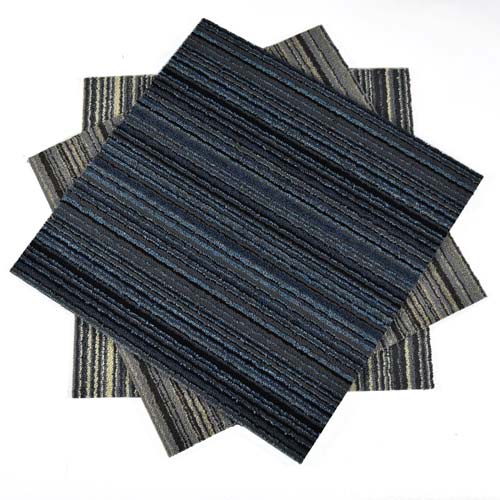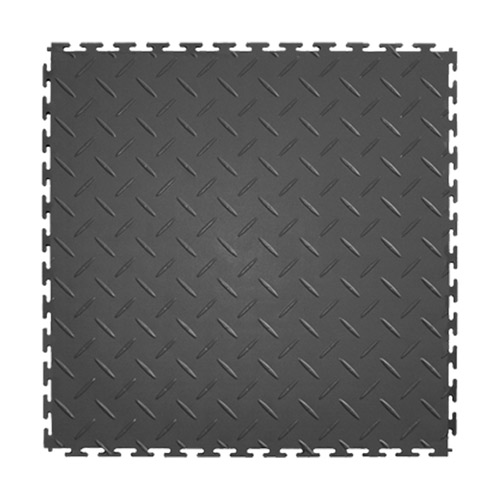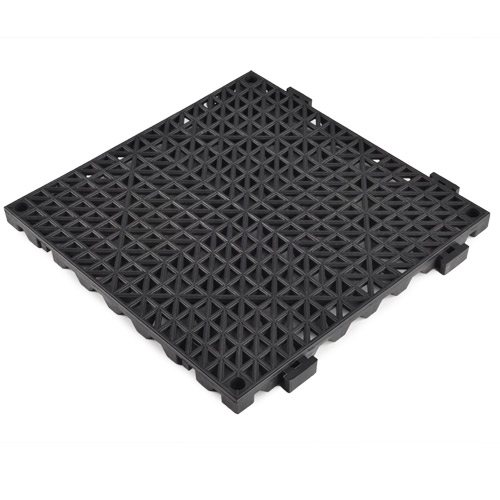 Selecting adequate mechanical room flooring may seem like a non-essential project, but outfitting this space with a non-absorbent and waterproof material that will protect a concrete or other subfloor from potential chemicals, abrasion, and weight and impact of equipment is imperative. 
Mechanical and utility room flooring will support anything and everything in your home or office relatable to electric equipment, water heaters, generators, tools, paint bucket supply, and other HVAC system requirements, so this is a space that should be carefully planned out. 
Without a substantial floor, leaks and breakdowns of equipment can cause damage and weakening of a subfloor, and noise from mechanical vibration can be a constant annoyance. Mechanical room flooring should be shock absorbent, non-slip, and resistant to chemicals, bacteria, mold, and mildew. 
Greatmats offers a wide variety of the best utility or mechanical room flooring options from which to choose, with solutions to commercial buildings and residential facilities like houses and apartments.
Fast Break Commercial Carpet Tile Flooring
These
commercial grade carpet tiles
are a great mechanical room flooring solution - especially for a basement utility space. Because they are designed for places with heavy foot traffic, they are extremely durable and easy to clean - two benefits which serve basement spaces well. 
Each modern looking earth tone carpet tile is 2x2 feet in size and will add a little color and design to a mechanical room. It is simple to install with a quick glue-down process, and once laid in place, this carpet tile offers a 10 year warranty. 
Cleaning and maintaining it is a breeze with the ability to just vacuum and spot scrub as needed. If a deep cleaning is ever necessary, it can be done with dry foam, dry extraction, and hot water extraction.
Peel & Stick Carpet Squares for Mechanical Rooms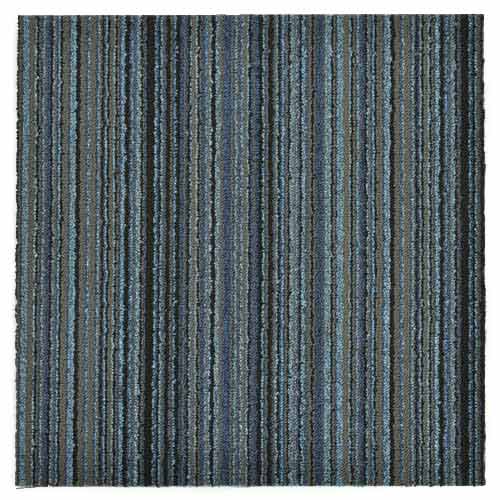 If
carpeted mechanical room flooring
is appealing to you, HiLine Carpet Tiles are another excellent choice. 
Perhaps the most popular benefit of these carpet tiles is the backing, which has been treated with an antimicrobial agent to protect against mildew, fungi, and other harmful bacteria. Some styles have also been treated with scotchguard, making them even more resistant to stains. 
And with the easy peel and stick installation, this flooring solution is the perfect option for a do-it-yourself install over any hard surface. 
These carpet tiles are simple to clean with a vacuum, and they come with a 5-year limited warranty. 
Heavy Duty Industrial Grade Drainage Tile Flooring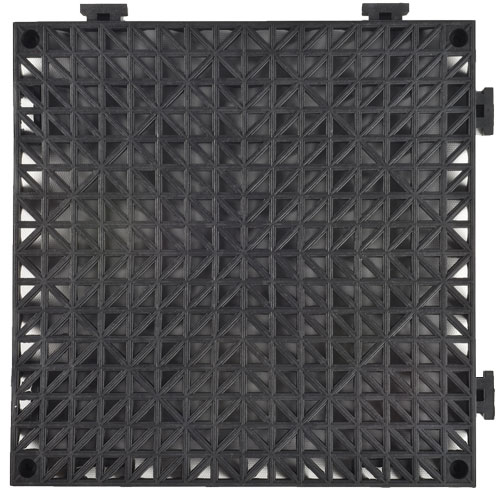 Modular vinyl tile
is another excellent mechanical room flooring option. These ¾ inch thick tiles connect on all sides, so they work really well in oddly shaped areas. 
These industrial grade tiles feature flow-through holes that allow air and liquids to drain right through. This keeps the top surface dry and slip resistant. This flooring solution has a cushioned, anti-fatigue base and features an extremely tightly fitted finish. 
Each tile provides 1 square foot of coverage, it's made in the USA, is durable, versatile, and easy to clean by hosing it off. 
Perforated Grit Top Drainage Floor Tiles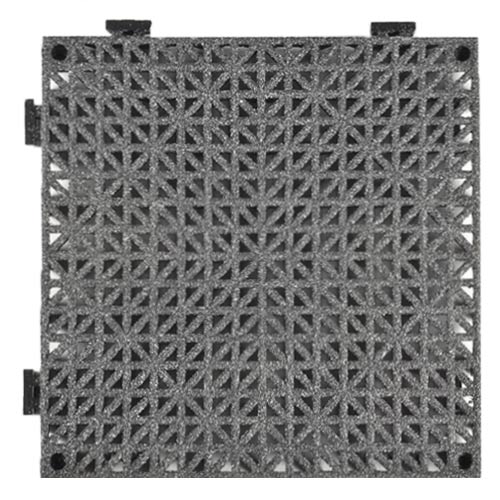 A mechanical room flooring that is extremely slip resistant, this tile option is another that allows liquids to drain through keeping the top surface dry. These
¾ inch thick tiles are 12 inches by 12 inches and industrial grade
. 
They do an excellent job keeping workers off of a hard subfloor. The abrasive grit surface is rugged and durable. Made in the USA, this is a tough flooring option.
Diamond Plate PVC Mechanical Room Flooring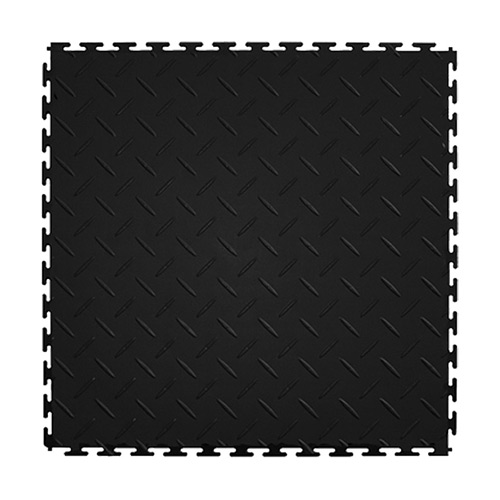 PVC plastic is another great mechanical room flooring material, and this
industrial grade tile
is a superior product. 
Made in the USA, the floor tile has an overlapping pattern that will provide a nearly seamless finish when installed with one color. It is super stable and strong, and can even be installed on uneven floors. 
It has a durable, diamond plate top texture and is easy to install simply by interlocking the tiles without using adhesive. This is available in black, gray, and a variety of other bold colors, and it provides sound absorption, comfort, and a solid footing. 
This product comes with a 10-year limited warranty, but will perform well for many years beyond that. 
Greatmats for your Mechanical Room Flooring Needs!
Whether one of the mechanical room flooring solutions mentioned is the ideal option for your space, or, if you'd like to explore other options that Greatmats offers, rest assured, there is a system or flooring solution that will work perfectly in your space - large or small. 
Simply reach out to the Greatmats customer service team if you need suggestions, samples, or assistance in selecting the products that are right for your mechanical space. No matter which option you choose, you can be confident in the fact that you will be getting the best service and quality when you purchase from Greatmats.