Courtney Gluchacki Is 2020 National Dog Trainer of the Year
By Brett Hart Created: December, 2020 - Modified: November, 2022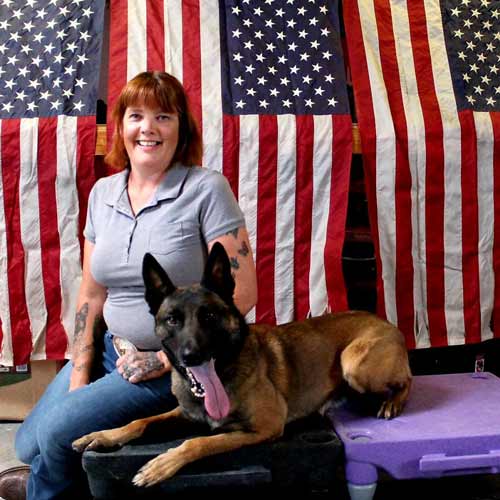 Second time's the charm for Courtney Gluchacki, a Rhode Island dog trainer who was nominated in 2018 for the Greatmats National Dog Trainer of the Year Award. Two years later, Courtney won the title of 2020 National Dog Trainer of the Year as a trainer for A.C.E. K9 Academy, collecting almost half of the nearly 25,000 votes cast.
"It means a lot," Courtney said. "It goes to show that all of the work we've put in building community with clients, employees and the community is recognized. I've got an amazing support system.
"We've grown a lot in those two years."
Courtney got her start in the pet industry at the age of 16 and started training professionally in 2013. She is a 3-time all star trick dog trainer of the year and holds numerous certifications.
"This is pretty much what we do all day, every day," Courtney said.
Among her specialties is working with special needs dogs and rescues locally and across the country.
Since learning of this year's nomination, she said, "Our clients have been coming out of the woodwork with support."
Courtney plans to return that support by using her prize to help a shelter down the street with its training areas.
Runner Up Marsha Tonkinson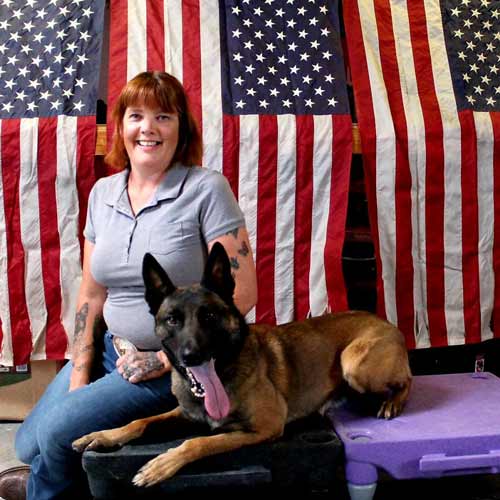 Also receiving recognition in the annual contest was runner up Marsha Tonkinson of Golden Valley, Arizona's, K9 Paws Behavior Dog Training.
Marshia learned of her nomination when one of her clients texted her about being in the local newspaper.
"I'm shocked and honored to be among so many great trainers across the country," Marsha said. "It's truly an honor. I feel blessed. We love helping people in our community."
Among the ways she helps in the community is giving equipment and service trained animals to veterans and kids in low income areas. She's also helped start a prison program with inmates.
Marsha got her start in training after a disappointing experience with a trainer when she adopted a puppy from a local shelter.
Since then she's done her research to learn all she can about training, including working with Cesar Milan and a former police officer. And she shares her knowledge at schools, businesses and anywhere else she can, free of charge."
To see those around her return the favor by nominating and voting for her in the annual contest, she says, "It's heartwarming. Never in my wildest dreams did I think I'd have this much support in my community.
Courtney Gluchacki
A.C.E K9 Academy
Warwick RI 02886