What Is The Best Portable Racquetball Court Flooring?
By Lisa Hobbie Created: November, 2020 - Modified: August, 2022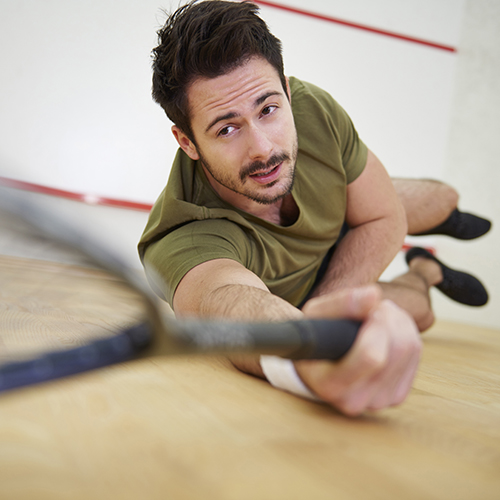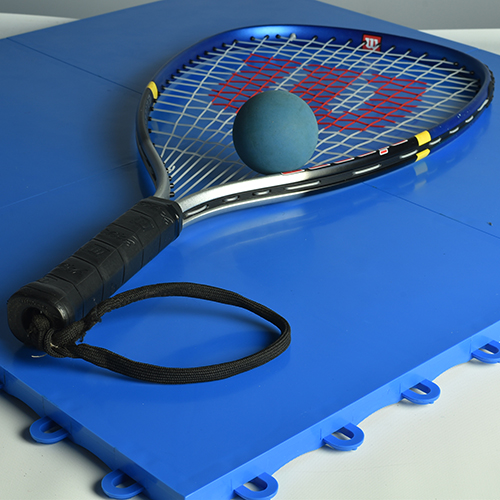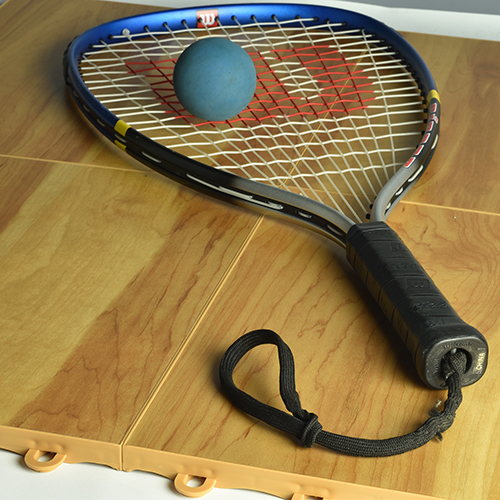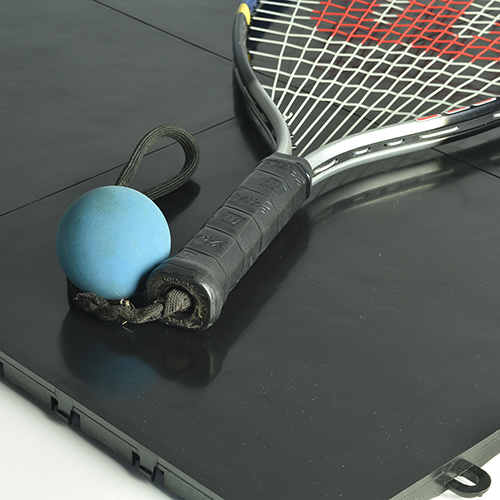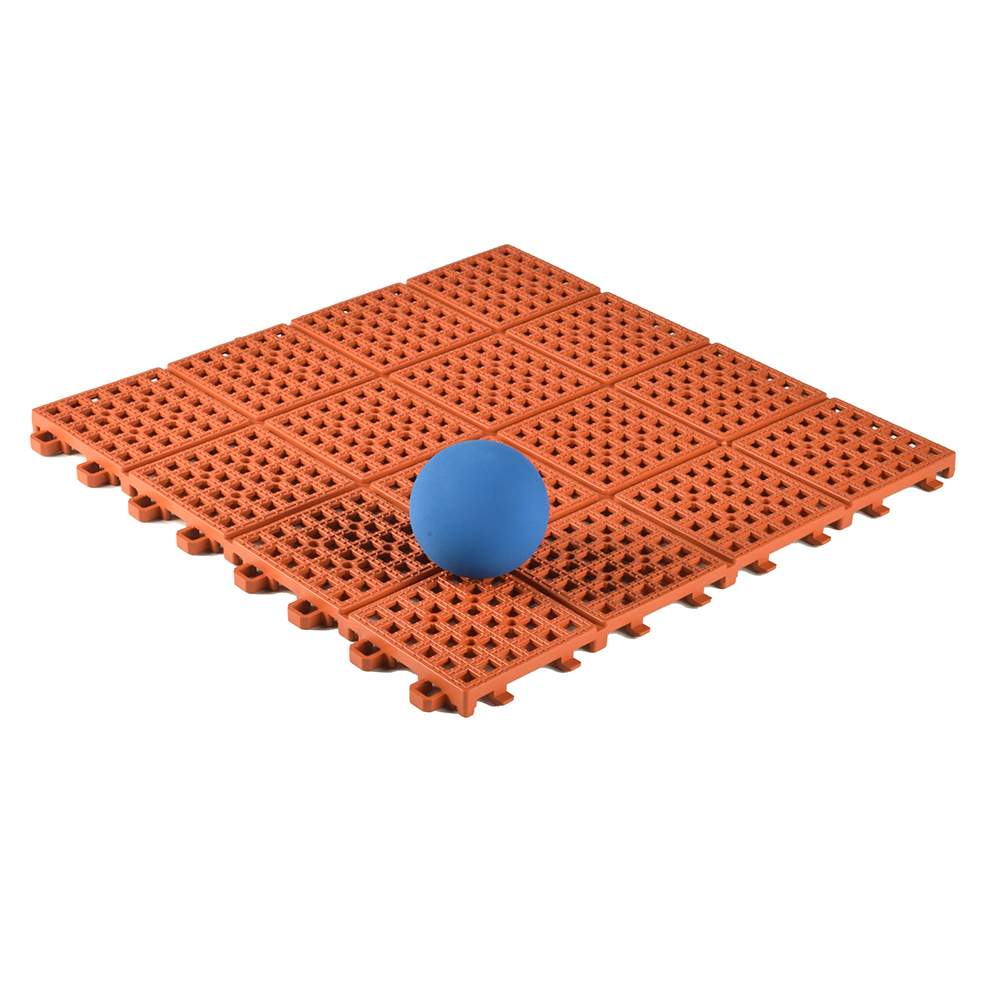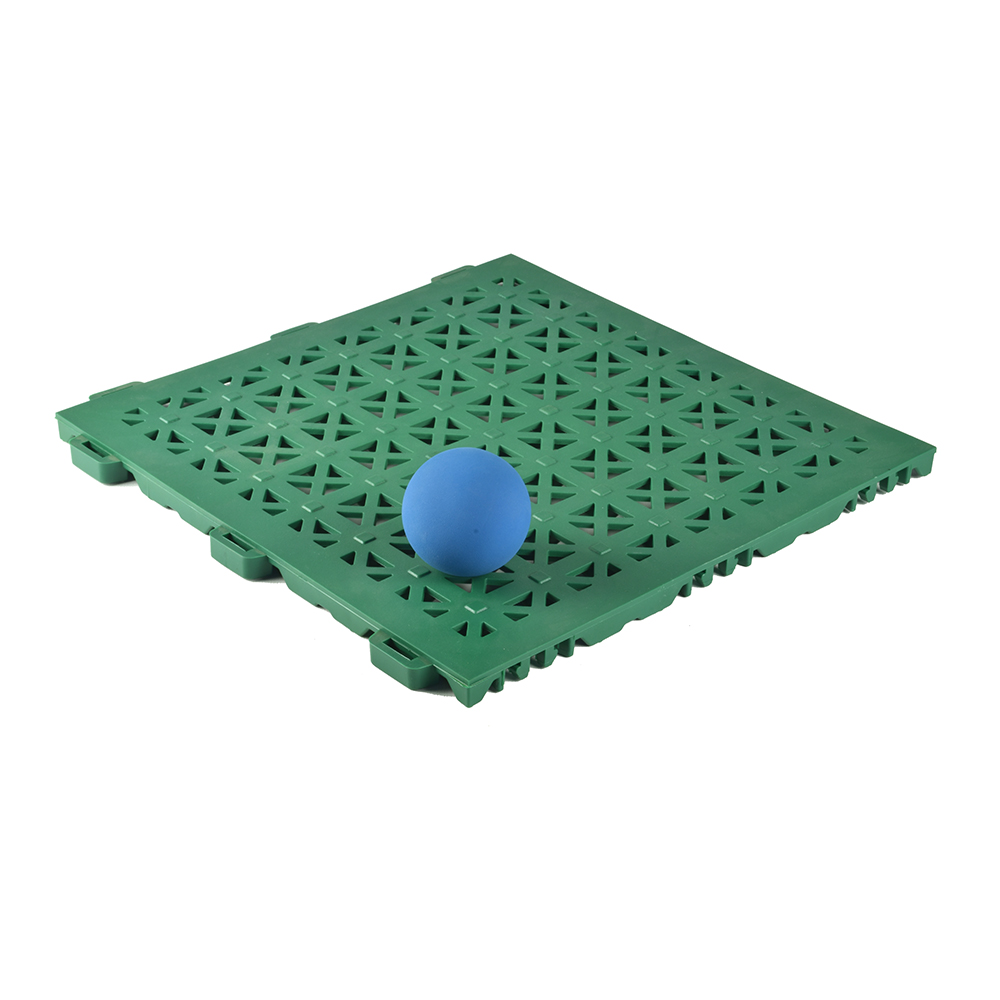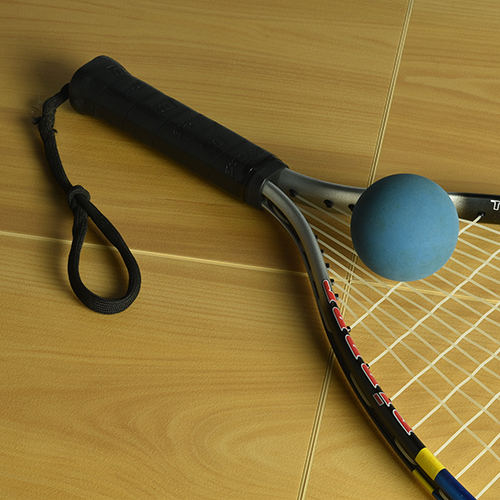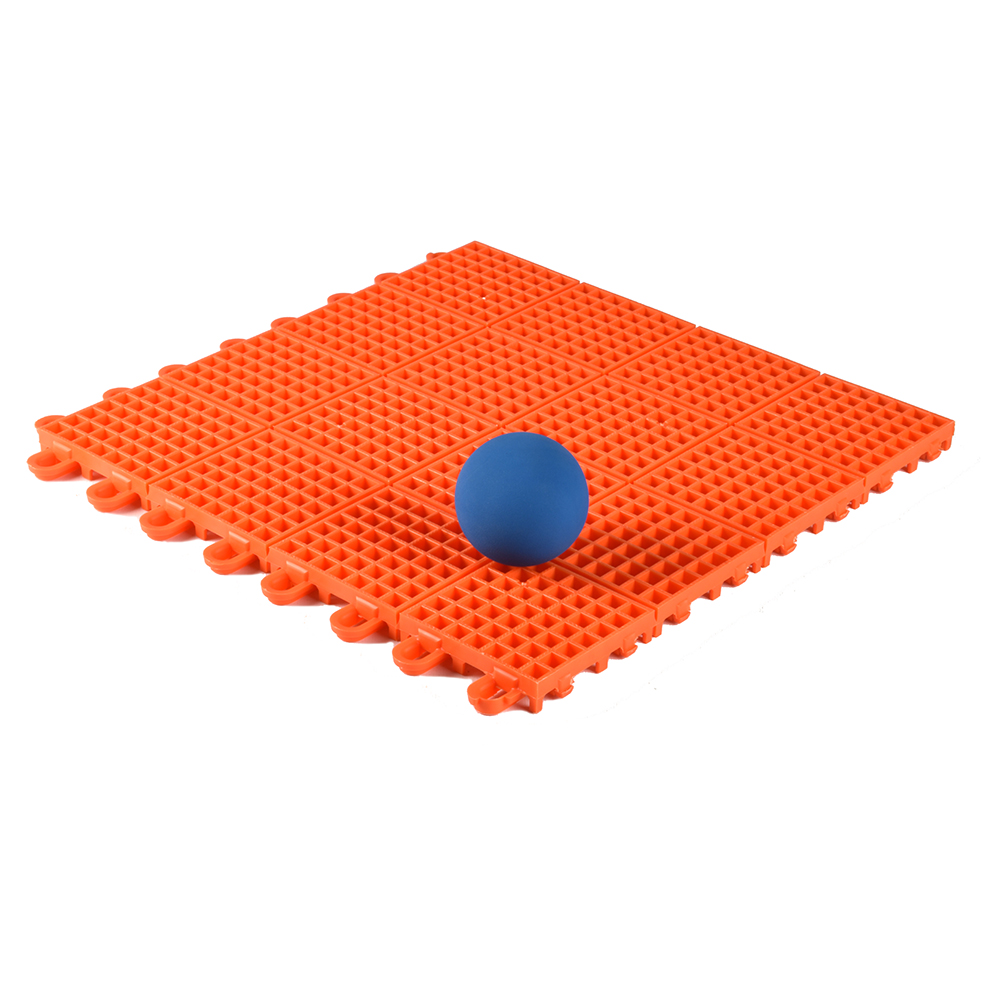 If you are in the market for portable racquetball court flooring, Greatmats is the perfect place to shop. Racquetball court flooring should be durable, attractive, easy to clean, and low maintenance. You may want a flooring solution that can have lines or logos painted on it, and you likely want a hardwood alternative or faux wood option. Greatmats offers all of these features and more with its variety of racquetball court flooring solutions. 
Flat Top Court Tiles for Racquetball Flooring
One of the best portable racquetball court flooring solutions is
Flat Top Court Tile
. 
These raised tiles can be installed over virtually any surface or subfloor - even carpet - and they allow for airflow underneath in damp environments. If you want to be able to easily assemble, disassemble, and store a product, the easy DIY snap together design of the court tile makes that possible. 
There are numerous attractive color options for court design and server markings. This product has been load tested for 10,000 pounds per square foot. The quality control processes in place during the manufacturing of this flooring ensures a long lasting value for some of the best racquetball court flooring tiles available on the market. 
Modular Flooring Tiles for Racquetball Courts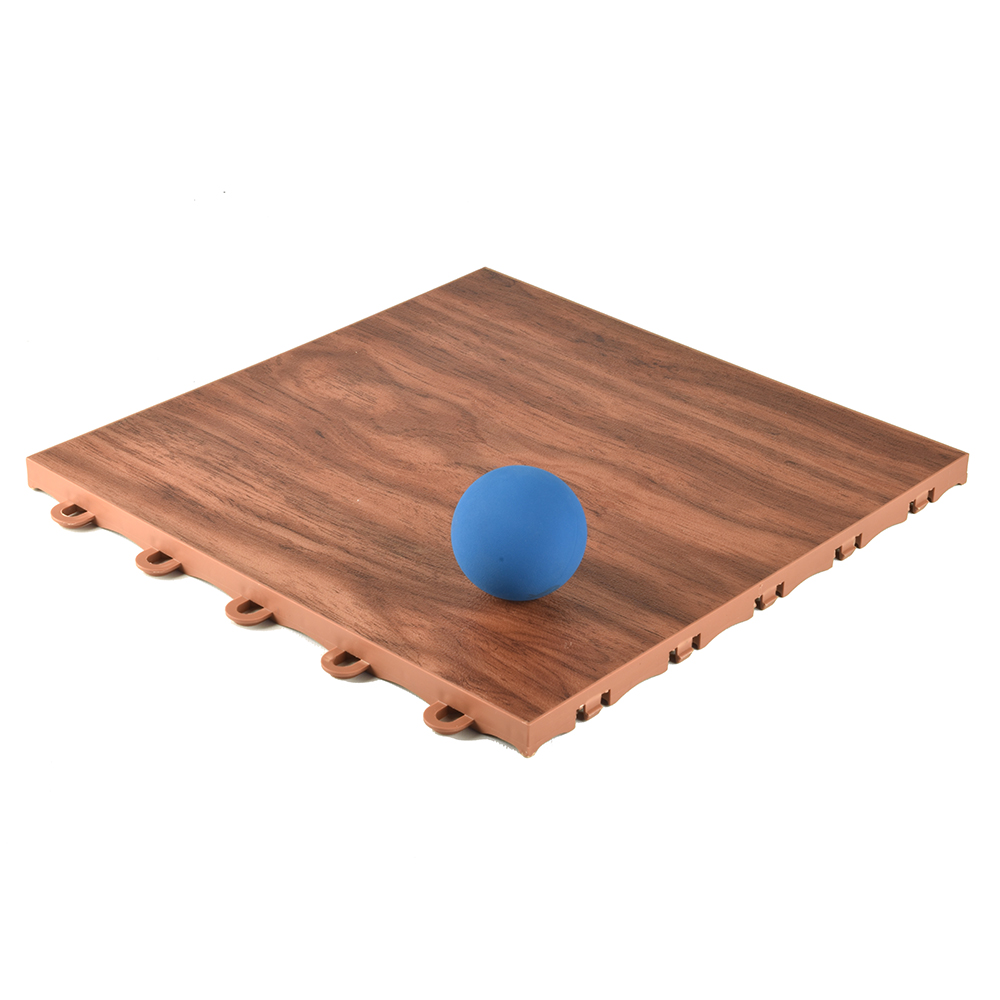 Another
raised modular flooring tile
is the Max Tile product. This do-it-all tile performs really well when used as racquetball court flooring, and it provides excellent comfort and support. 
It is a suitable option for areas that are susceptible to moisture, as it is mold, mildew, and bacteria resistant and allows for air flow underneath because of its raised design. Additionally, the air pocket under the surface adds some thermal buffering benefits - which is a great feature if the product will be laid in a pole shed or basement. 
The flooring's vinyl laminate on its surface provides protection from potential dents, scuffs, and divots. The high quality, durable racquetball court flooring tiles are 1 foot by 1 foot and allow for ease of movement, a great surface to hit and return a ball, great ball bounce for a perfect shot off of a wall, and an attractive and professional finish.
Basketball Court Tile Flooring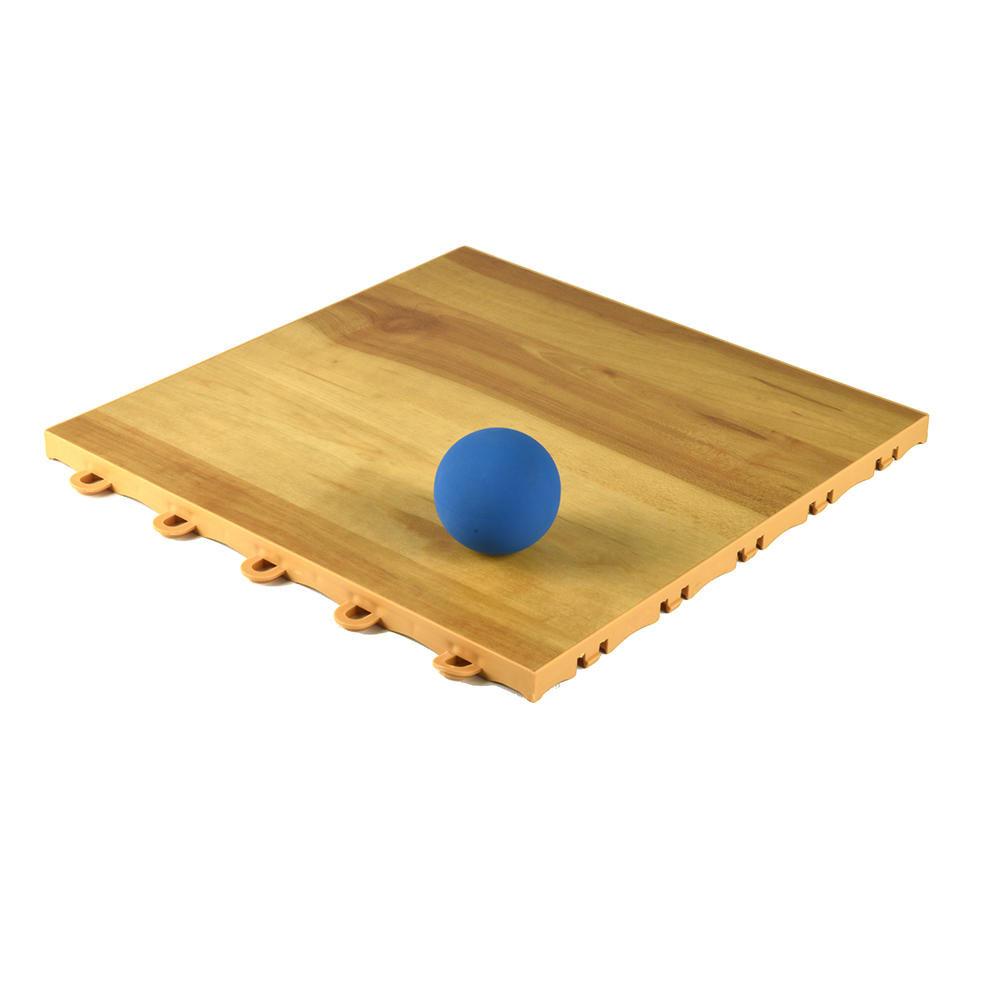 If you want a professional looking and performing racquetball court flooring option, the
Basketball Court Tile
is a perfect fit. This product is very fast and easy to install and remove with its simple snap together design. 
It is great for intense games of racquetball, as it is scuff resistant, non absorbent, and stain resistant. The sport tiles feature a rich wooden look and commercial quality vinyl surface. They boast a 20 mil, 0.5mm thick wear layer and are designed to be line paintable for identifiable boundaries and will provide years of solid footing for fun and exciting racquetball games for players of all ages. 
Outdoor Plastic Court Tiles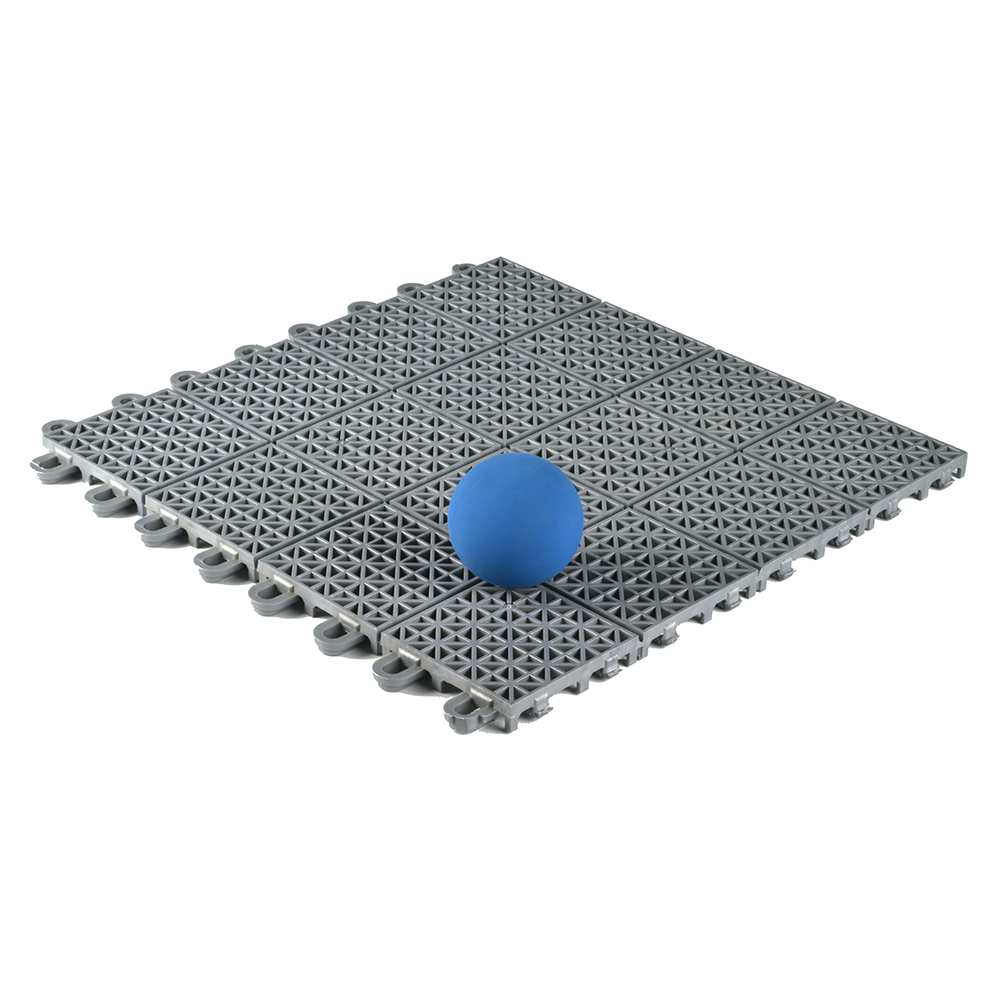 Are you looking for a racquetball court flooring solution for an outdoor space? If so, the
Outdoor Court Tile
is a product that is top notch. This high quality tile features an extremely rugged construction with an innovative, flow-through design that allows for superior drainage - making it mold and mildew resistant. 
It is versatile enough to be used for essentially any outdoor sport or activity, providing comfortable footing to play on. This outdoor tile will last in even extreme weather conditions, as it is made from a high-impact polypropylene copolymer material. 
It is quick and easy to install with its interlocking system, and because each tile weighs just 3/4 pound, this racquetball court flooring is easy to move into place and remove when done. 
Other Outdoor Racquetball Court Tiles
In addition to the Outdoor Court Tile, Greatmats offers numerous other multipurpose outdoor flooring tiles and sports tiles suitable for outdoor racquetball courts. These include:
Greatmats - For Racquetball Court Flooring and more!
If you're shopping for the best racquetball court flooring options on the market, Greatmats has what you need. With the best service, best products, and best quality available, you can't go wrong when choosing one of the products highlighted here - or any other sport flooring options available at Greatmats. 
There are many other products that could potentially serve as racquetball court flooring tiles, so don't hesitate to reach out to a friendly staff member who can help you determine the perfect solution for you! Call Greatmats, today!