What Flooring Materials Can Be Installed Over Grass?
By Lisa Hobbie Created: June, 2021 - Modified: September, 2022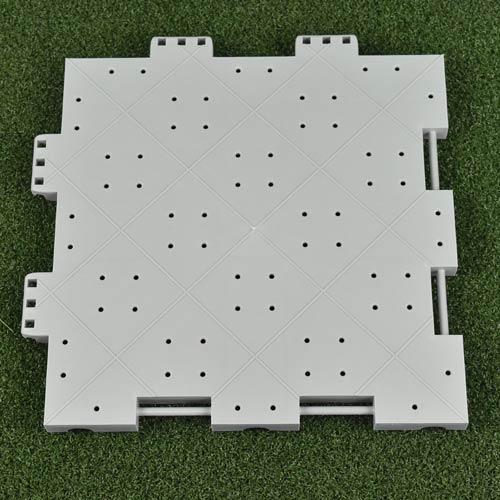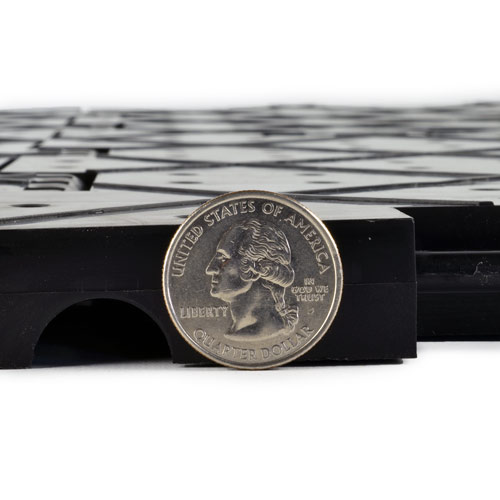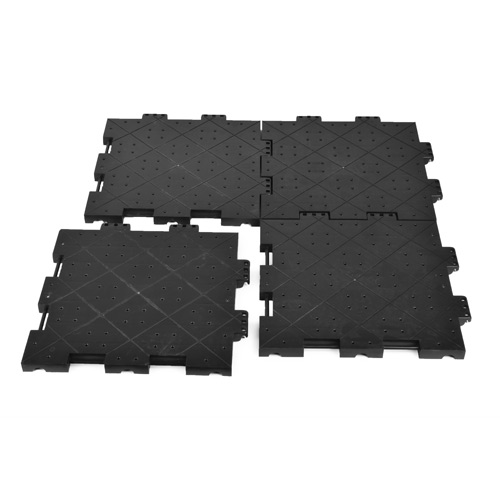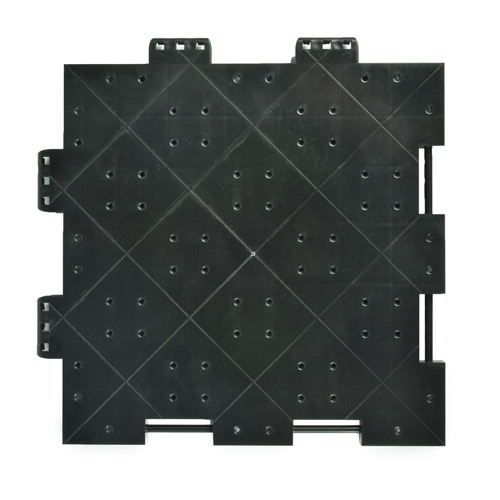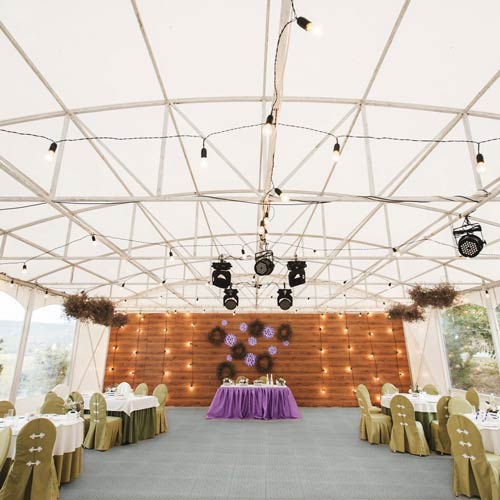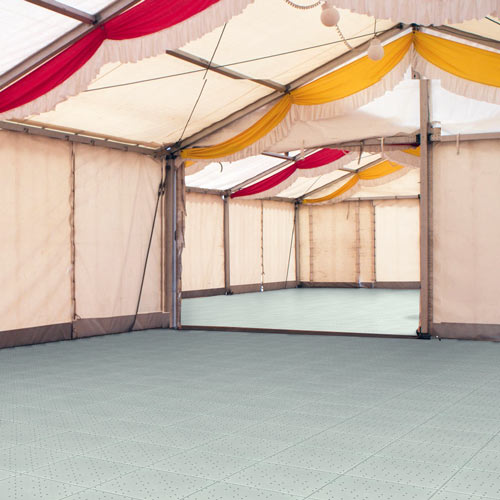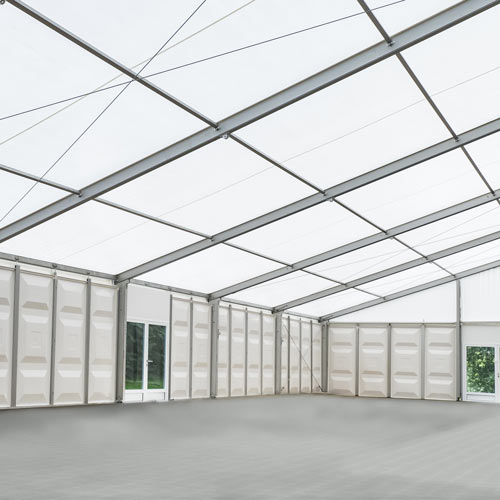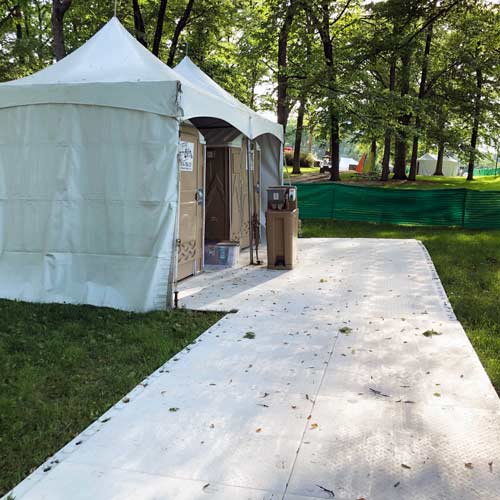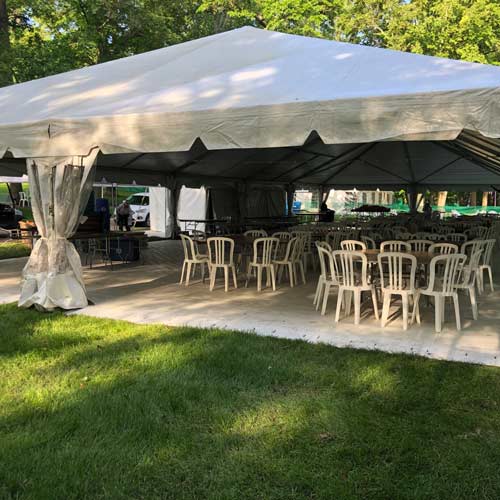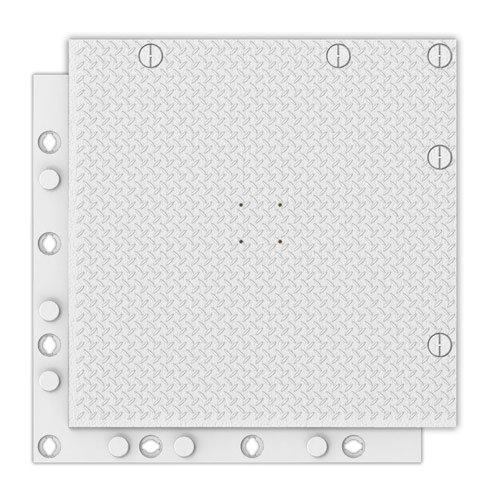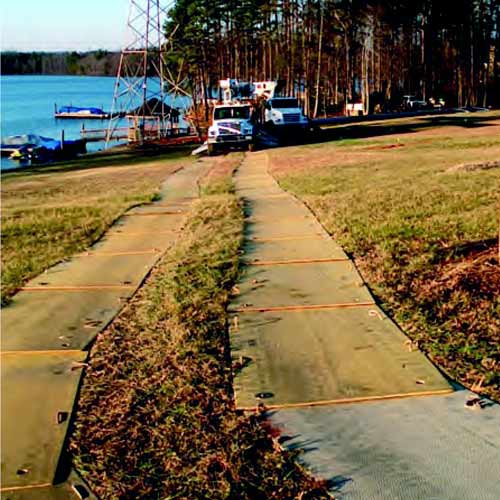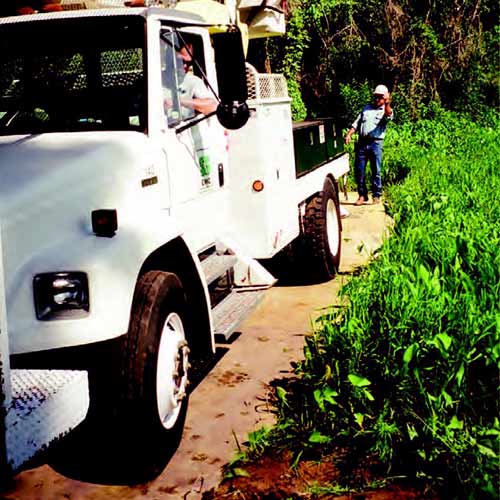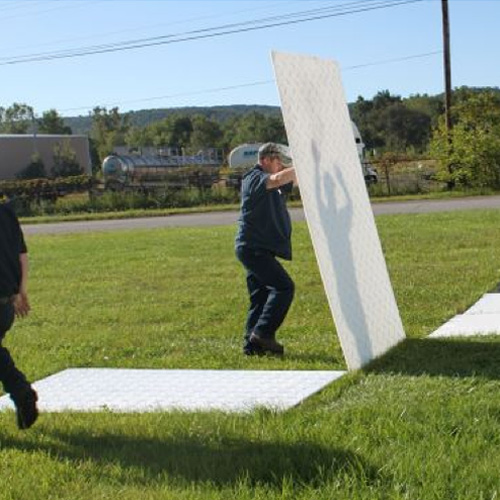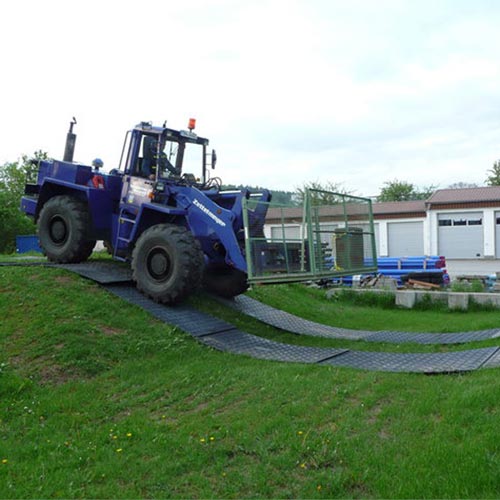 There are a few materials that can be installed as
flooring over grass,
delivering a floor that protects grass and provides a usable, solid surface.
Whether you need to create a temporary dance floor for an outdoor party, a protective surface over which to drive or park, or a portable backyard patio on which to enjoy the summer sun, there are products made of materials designed to protect the grassy subsurface while offering sure footing.
Greatmats offers a great selection of flooring over grass products, from polypropylene and fiberglass tiles to pvc and rubber. Among the many options available, the following 5 products are among the most popular:
These products all offer DIY flooring over grass solutions that are affordable, effective, safe, and dependable. Knowing which option is best for you depends on the purpose the flooring will serve and the features and benefits you want the flooring to deliver.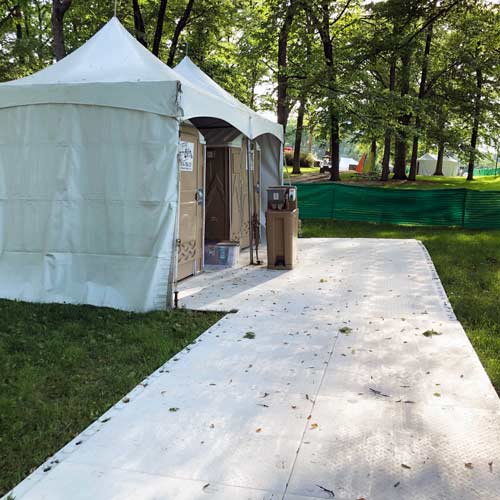 Grey Matrax Heavy Duty Drivable Composite Mats are made in the USA and have water drainage holes that allow the sunshine to reach the grass below and prevent slippery, standing water from puddling on their tops.
These mats would work really well if you want flooring for a party tent or event space, a modular structure, emergency medical structure, disaster relief shelter, stadium or arena, or ADA compliant beach access walkways.
The mats are made of high-density polyethylene plastic, are UV treated and non-absorbent, and feature a non-slip surface texture. Their cam lock system delivers a robust, solid flooring system that is fast and easy to install.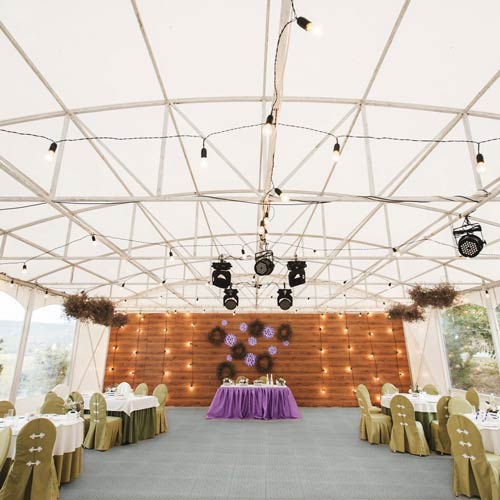 Portable Outdoor Tile is a fast drying solution if you're looking for flooring over grass options. It's lightweight, non-slip, and made of durable PVC tile.
These 1 x 1 foot interlocking plastic decking tiles are very easy for one person to install, as they only weigh one pound. You can just lay them on your grass and snap them together. Once installed, you'll find the flooring over grass to be comfortable - when wet or dry, hot or cold.
These UV treated tiles will drain and dry quickly and will prevent the growth of mold and mildew. They can be used for multiple purposes, and they are simple to clean and maintain. .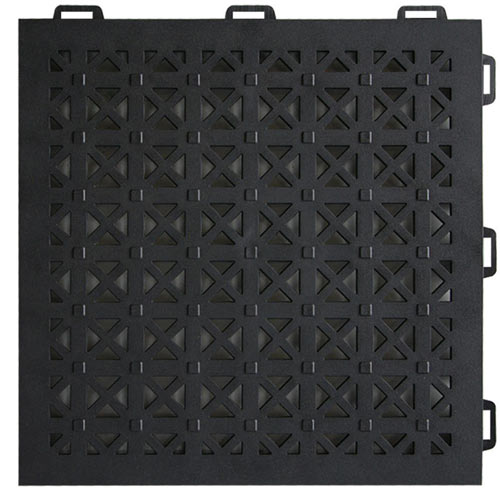 Black Perforated StayLock Tile is another durable PVC product that is made in the USA and works great over grass. It floats over a grassy subfloor, allowing air and water flow.
This tile is waterproof, oil resistant, and acid resistant. Once installed using their active locking connector design, they offer a non-slip surface with a 20 inch fall height rating. It's attractive and versatile, and the potential uses range from an outdoor pool surround or play area to a rooftop patio.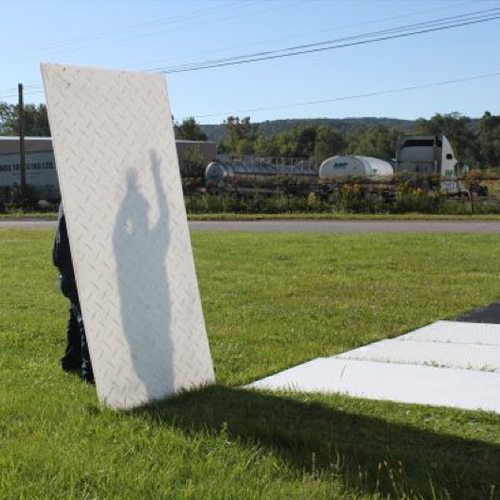 Clear Ground Protection Mats are made from polyethylene. These ½ inch thick mats offer great traction, and they leave grass or turf smooth - even in wet conditions.
These mats are very unique, as they are designed to allow UV penetration for grass to still grow and thrive underneath them. Mats can quickly and easily be locked together with Turn-A-Links - creating a continuous roadway, walking path or workable platform. So, if you're looking for mats to use under landscaping equipment and construction machinery, these are in.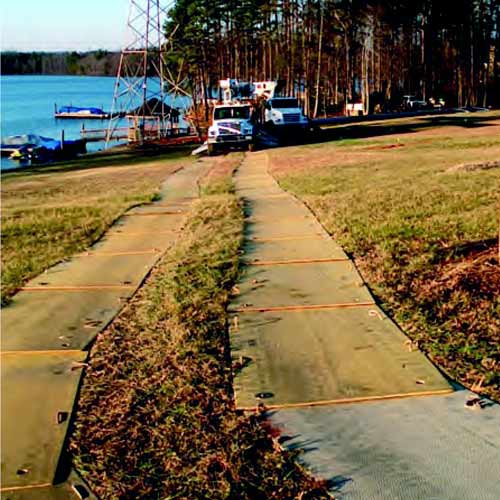 Mud-Traks Ground Protection Mats are among the toughest and most rigid mud mats that can be lifted by man. Designed for rubber tire and track vehicles, these mats fit in the back of a pickup truck and can be used over soggy grass areas to prevent damage to the sod.
The product has rope handles for easy lifting. Once in place, they offer the most aggressive traction surface in the industry with texture on both sides. They do not conduct electricity, and they are not affected by water, gas, oil, or chemicals.
These mats are made with a solid fiberglass grid structure that distributes tire load evenly, allowing for a tire weight to spread over an area 15 times larger than the tire.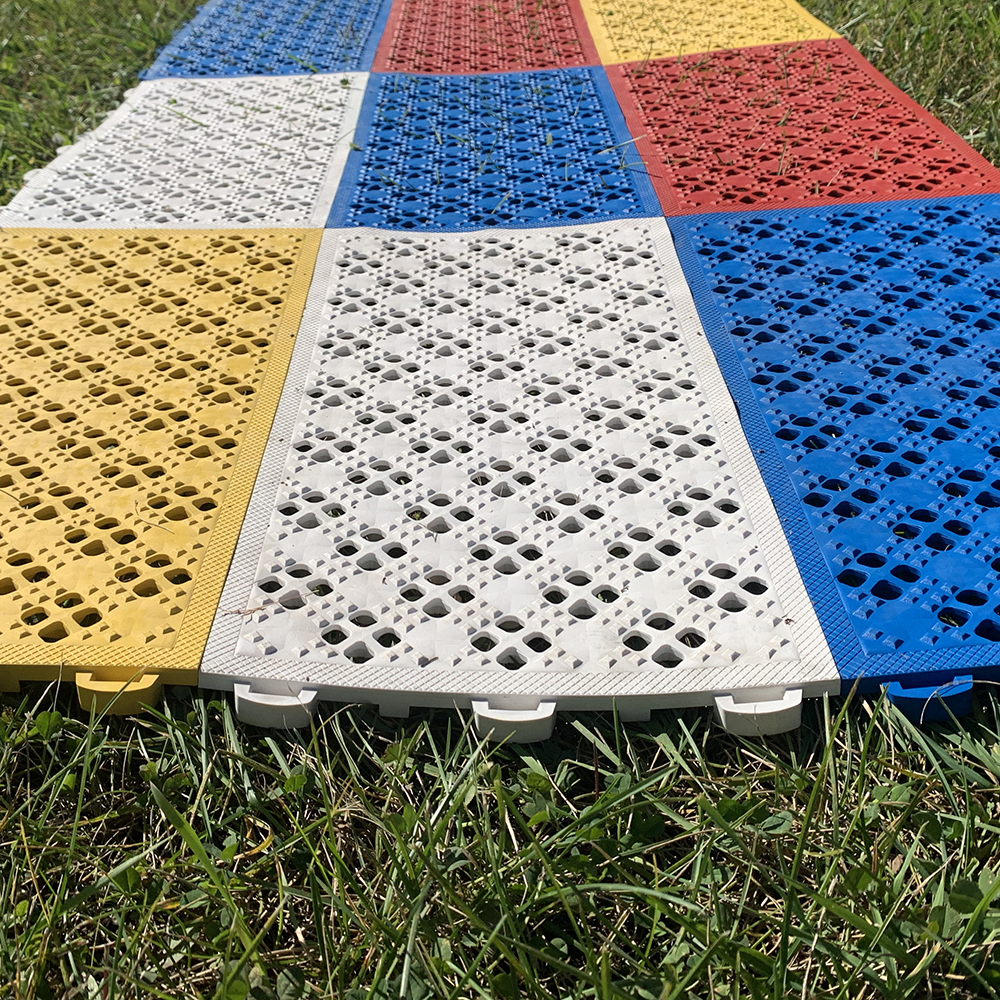 Ergo Matta Perforated Outdoor Tiles are made of a heavy duty PVC material that is made in the New Zealand and works very well over grass. The flexible rectangular shaped floor tiles lock together for a strong hold even when contouring to the ground below. The raised base allows for air and water flow, as does it perforated surface.
Greatmats - For The Best Flooring Over Grass Products Available!
Greatmats offers the best flooring solutions that can be installed over grass. From PVC and HDPE to fiberglass, there is a suitable solution for any project. All of the products look great and hold up well - even the cheap and low cost ones.
With the many safe, attractive, and comfortable flooring options to choose from, there are options to suit any design preference or budget. The team at Greatmats will help you find the flooring option that is perfect for your project. Regardless of the product you decide on, you can be confident in the fact that you are getting the best pricing, service, and quality available anywhere when you purchase from Greatmats.