By Paige Cerulli Created: October, 2021 - Modified: August, 2022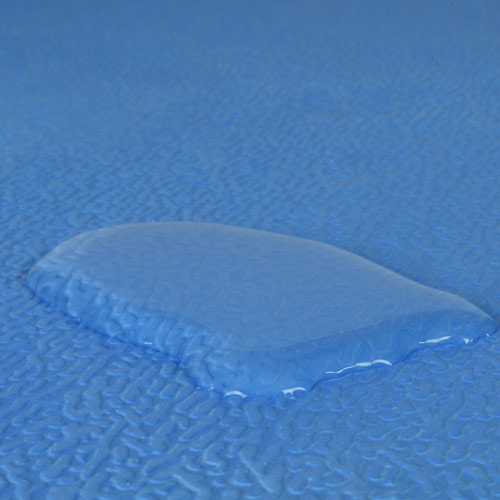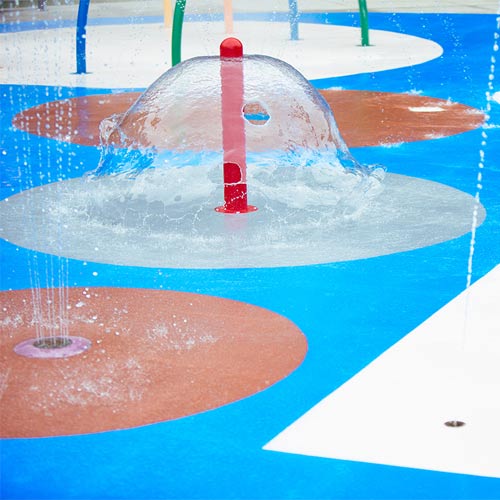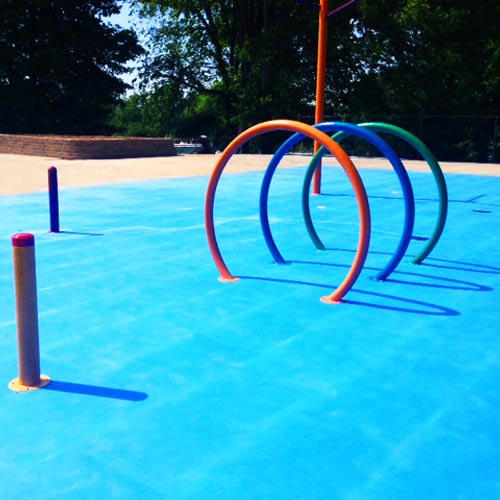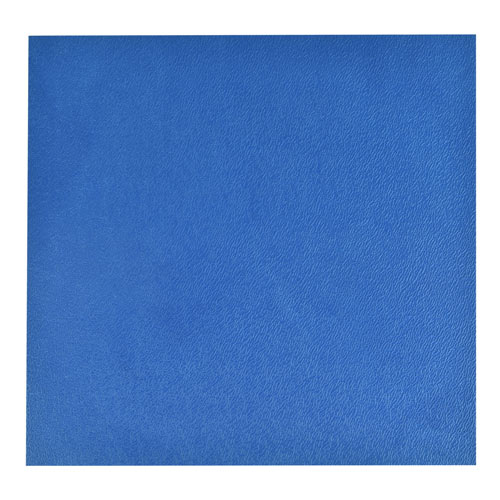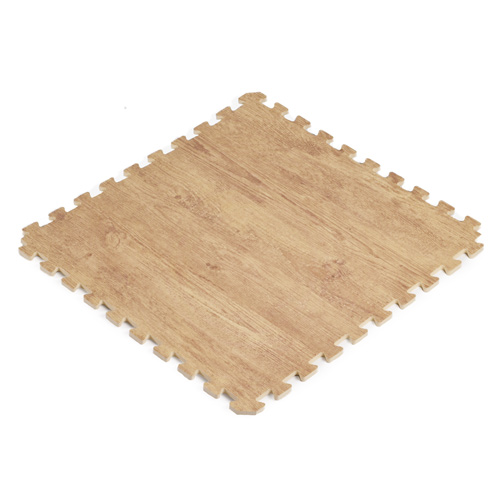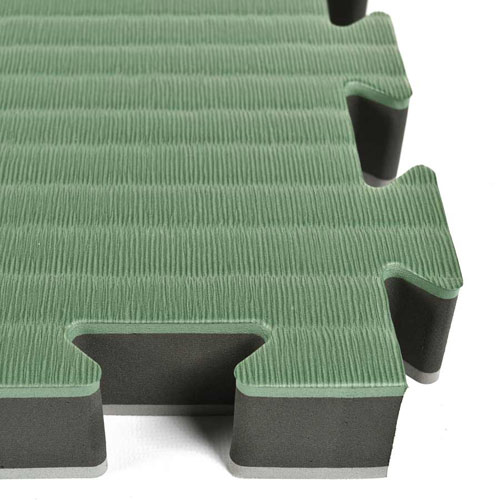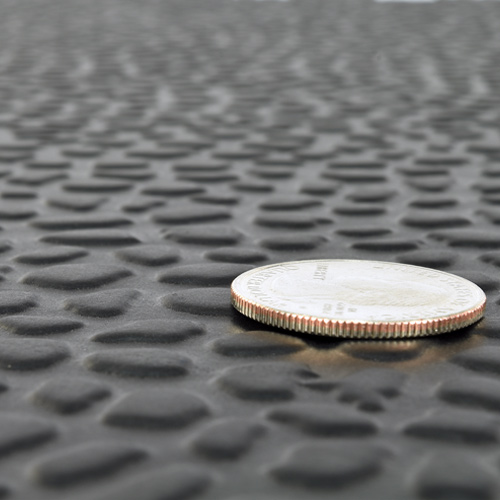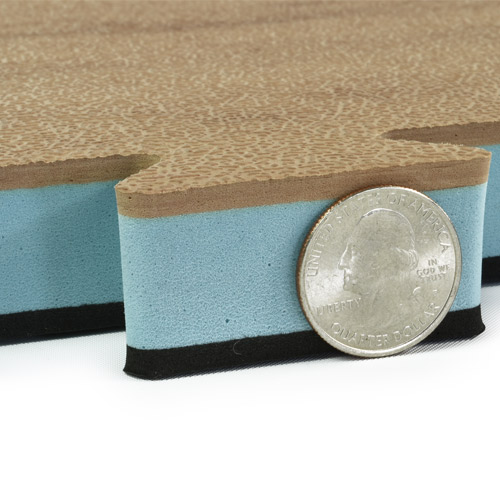 Foam tiles offer many benefits, and you might be planning to use them for your next project. Before you decide which product you'll use, it's important to understand that some foam tiles can be slippery, but there are ways to work around that.
Are foam tiles slippery?
The short answer? Sometimes. Some smooth foam tiles can be slippery when they're brand new.
This slippery feel is because of a release agent that's used during the molding process. That agent gradually wears off over time, though, and you can speed it up by thoroughly and repeatedly cleaning your foam tiles.
Many foam tiles feature a textured surface that's less slick and that helps to reduce slipping. Carefully choosing the tile that you buy can help ensure that it's right for your needs.
Foam Tiles to Consider
If you're looking for a quality foam tile designed with safety in mind, consider any of the following options.
Foam Tiles Wood Grain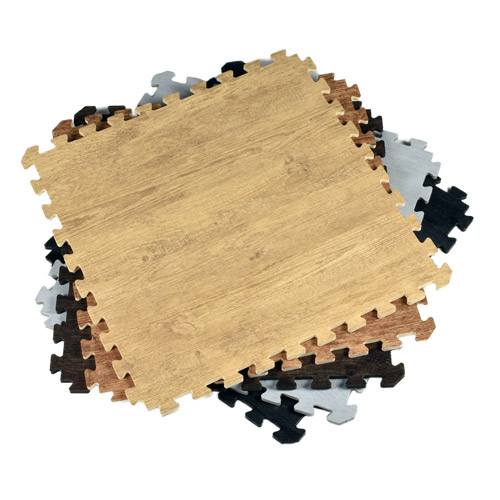 The Foam Tiles Wood Grain offer a high-end wood grain aesthetic while still letting you enjoy the benefits of foam when you don't need to wear shoes. These tiles are waterproof, and they're free of both lead and latex, making them a safe option for basements, homes, and other spaces.
The tiles interlock together for an easy installation, and each tile includes two border strips for a clean, finished edge. Their universal puzzle edge makes for a tight connection and ensures a realistic look.
These tiles feature a smooth surface. They provide cushion, and they also offer insulation against cold floors. The tiles provide acoustic buffering properties, too, helping to reduce the echo and volume that you'd experience with just a hard floor.
Indoor Playground Flooring Tiles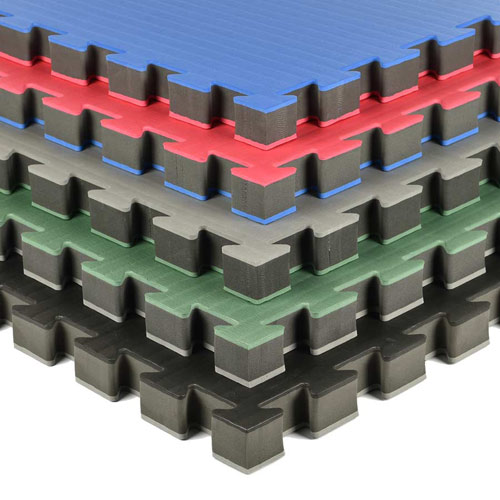 Our Indoor Playground Flooring Tiles feature a no-burn tatami top texture. That texture offers traction but won't burn skin if a fall does occur.
These tiles have a 4-foot ASTM fall height rating, meaning they offer shock absorption that can help to keep athletes and kids safe. They're both waterproof and non-absorbent, and their interlocking edges make them easy to install.
Gym Floor Workout Fitness Tile Pebble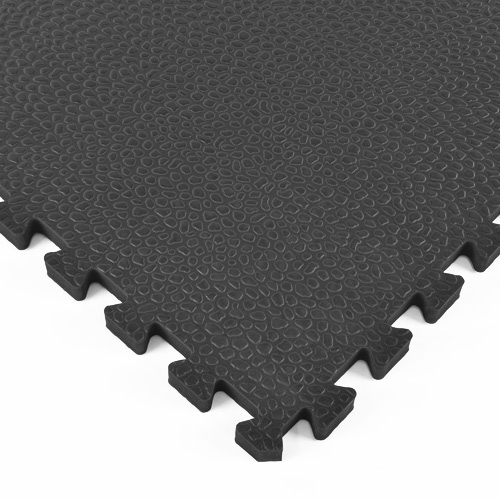 The Gym Floor Workout Fitness Tile Pebble is a lightweight but super durable EVA foam flooring suitable for home gyms and weight rooms. The lead- and latex-free foam is waterproof and easy to clean for convenient maintenance.
These foam tiles are lightweight and feature a non-slip pebble texture on both sides. Because they're reversible, you'll get twice as much use out of them as you would see from a single-sided tile.
Their easy interlocking design means you can perform an installation entirely on your own.
Martial Arts Karate Mat Premium 1 Inch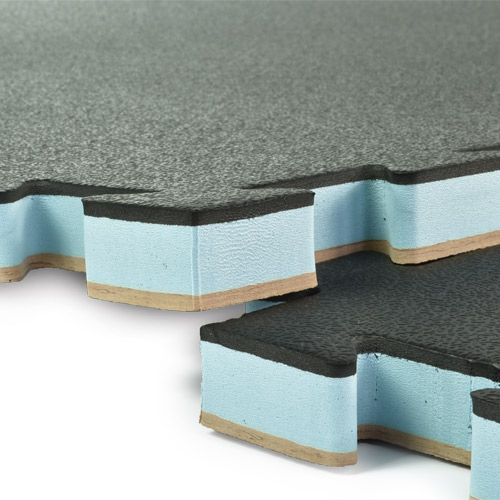 While the Martial Arts Karate Mat Premium 1 Inch can be slippery when they're new, these mats are ideal for martial arts studios. It is important that you clean this athletic flooring well and break it in to get the ideal level of traction.
Each mat is made of high-density EVA foam material, which lets athletes quickly spin and jump while absorbing the energy from the jumps for increased athlete safety.
These mats are ideal for disciplines where athletes spend most of the time on their feet. The leather like surface is even durable and resistant enough to withstand many athletic shoes.
These tiles interlock for an easy yet secure installation. They can be cut to fit tightly to a room's edge, making for a professional look that's suitable at competitions and for training.
The tiles can be dry laid over an existing hard, flat floor.
Choosing the Right Foam Tiles
Foam tiles come with a variety of surfaces, and some foam tiles can be extra slick when they're new. If you want to avoid a greasy, oily, slick feel, then consider the products we've highlighted above. You can always call our Greatmats customer service team - we're happy to answer any questions and help you find the product that's right for your needs.