What Is The Best Ebony Flooring?
By Lisa Hobbie Created: January, 2021 - Modified: October, 2021


Ebony flooring
is among the richest and classiest colors of hardwood, vinyl, or laminate available. Known as black or very dark wood traditionally derived from a dense, tropical tree. In its purest form, ebony is finely-textured, yet dense enough to sink in water. It features a glass-like finish when polished, and it boasts ornamental value.
Traditional ebony hardwood floors are very costly. Ebony trees are small and grow slowly, but the demand for their wood is high. This causes the cost of ebony flooring to skyrocket. Greatmats offers the best alternative ebony flooring options for sale, which are available at an affordable price of less than $6.75 per square. The two best options are:
Each of these ebony flooring alternatives offers a variety of features and benefits, making them suitable for many settings and applications.
What Are The Benefits And Features Of The LonMarine Wood Vinyl Roll?
LonMarine Wood Vinyl Roll
flooring is perfect for interior or exterior boat or marine applications, but it is also suitable for exhibits, entertainment venues, and specialty vehicles.
This product is phthalate-free and low VOC, meaning, they have low levels of carbon-containing vapors and gases. This product is extremely slip resistant, which is great for all surfaces that tend to get wet - such as boat decks. Each flooring roll is 6 foot by 60 foot and available in gloss or matte finishes with color coordinating trim.
The Weathered Teak & Ebony or Teak & Ebony color combinations are both very attractive, and knowing which one to choose will depend on a gray or brown preference. Aside from the ebony options, this vinyl roll is also available in eight additional woodgrain colors and designs.
What Are The Benefits And Features Of The LonWood Grain Dakota Vinyl Roll?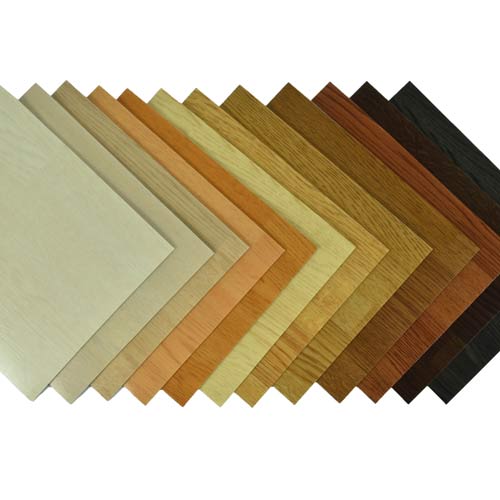 LonWood Grain Dakota Vinyl Roll
flooring is perfect for spaces like yoga studios, healthcare facilities, dance studios, fitness facilities, libraries, museums, and offices. It is non-absorbent and skid resistant and has sound-absorbing qualities. It also features a factory-applied urethane finish that protects the floor and limits upkeep and maintenance.
With its commercial quality vinyl material, this low maintenance, durable flooring is great in high traffic areas. It's made of recycled content and applicable to LEED MR 4.1 and 4.2.
Aside from rich ebony, this roll is available in 13 additional colors with a durable 0.5mm wear layer and an overall thickness of 2.0mm.
Greatmats - For Ebony flooring & more!
Aside from the highlighted products that are offered in ebony, there are numerous products available in dark wood grain and black. If you prefer the richness of ebony, but are interested in exploring hardwood, foam, plastic, or even rubber. . .the list of black flooring is plentiful.
Take the Slate
Floor Tile
, for example. This product is PVC plastic flooring that is perfect for basements, playrooms, craft rooms, and entryways. It features slip resistance, stain resistance, and has a fast and easy interlocking installation process. Although not true ebony, it comes in black or slate and is priced at roughly $3.60 per square foot.
Basement & Portable Event Floor Tile
is another flooring product that comes in black. It's a versatile one that works in permanent or temporary applications and has an attractive wood appearance. It works great in basements, kids' rooms, trade shows, family rooms, and bedrooms. It's an affordable option that is durable and waterproof.
Finally,
Diamond Garage Floor Tile
is what to buy If you want the best black garage floor tile on the market. It is made in the USA from robust polypropylene plastic and is strong enough to hold heavy weight loads of up to 10,000 pounds. It's a top-notch product that provides a durable surface on which to park your car, truck, boat, or motorcycle, and also tools and equipment.
As you can see, when it comes to ebony or dark flooring, the options are virtually endless. With the best customer service, pricing, and product quality, you simply can't go wrong when you purchase from Greatmats!