What's The Most Popular Floor Tile Design?
By Paige Cerulli Created: May, 2022 - Modified: May, 2022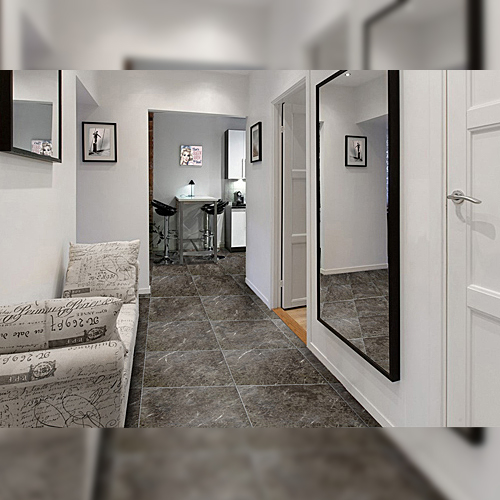 One of the great benefits of floor tiles is that they're available in a wide selection of designs. No matter what decor you're trying to match or what your personal style is, chances are you'll be able to find floor tiles design options to match.
The Most Popular Floor Tiles Designs
Since floor tiles can be used for everything from living rooms to bathrooms to kitchens and basements, they're available in many different designs. You'll find the modern and the more traditional options are available in many color choices, so they'll make a beautiful addition to a house or even to a business.
Some of the most popular tiles have wood pattern designs. They're available in styles and colors that resemble traditional wood floors, like oak, pine, and maple.
These tiles are desirable because they offer a high-end look at a fraction of what you would pay for a real wood floor. They tend to match many different color schemes, so even if you redecorate in the future, you can keep the tiles in place.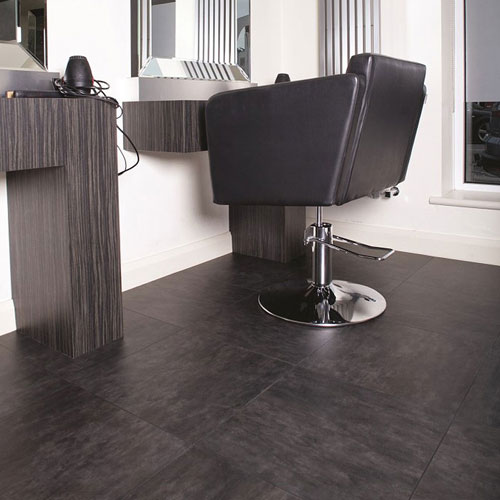 Tiles with stone finishes are also popular options. They're highly realistic and look like slate or marble, but they're much more comfortable underfoot than an actual stone floor would be.
These stone tiles often feature neutral tones, so they're easy to coordinate with your home's colors and decor.
You'll also find plenty of tiles that are available in solid colors. They might resemble stone or leather, and they make a natural addition to a room.
Top Popular Floor Design Ideas
As you explore your floor tile options, the following products can give you some popular design ideas.
Max Raised Floor Tile
The Max Raised Floor Tile is available in seven woodgrain options that include cherry, light gray, and pine. Their finish is highly realistic, and the tiles are suitable for commercial and residential use.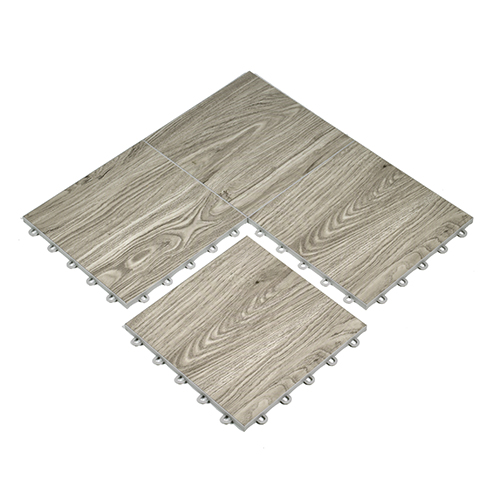 The tiles feature an upper vinyl protective coating that helps to prevent scratches and wear. The tiles won't ever need to be refinished, making them highly durable.
The modular tiles are also waterproof, so you can use them in basements. They're backed by a five-year warranty and can be repeatedly installed and removed.
Snap together loops make the installation simple and DIY-friendly. There's also a finished border system available if you'd like to install the tiles with clean edges.
HomeStyle Stone Series Floor Tile
The HomeStyle Stone Series Floor Tile is available in several luxury finishes, including leather, stone, and slate. These finishes make a beautiful addition to most spaces.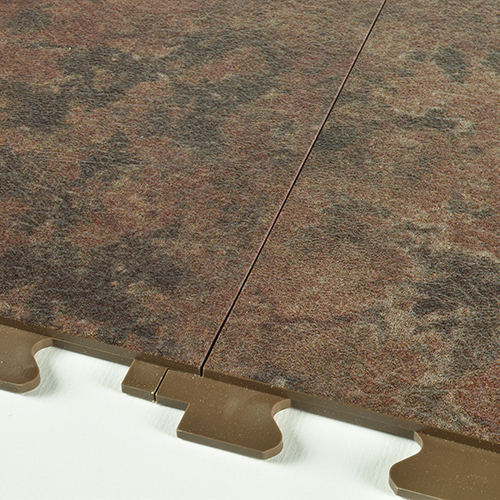 While the tiles may resemble stone and slate, they offer a warm, comfortable surface underfoot. The vinyl surface texture adds durability and is easy to clean.
These tiles feature a hidden interlocking edge, so they're easy and fast to install. There's no need for glue or tape, and you can remove and reinstall the tiles as needed.
They're even versatile enough so that you can install them over uneven and old subfloors, making them a DIY-friendly option for the home or business owner.
SupraTile Designer Vinyl Top Series
The SupraTile Designer Vinyl Top Series tiles feature nature-inspired finishes like sandstone, leather, and clay. Those seven designer finishes are full of neutral tones that make for versatile decorating options.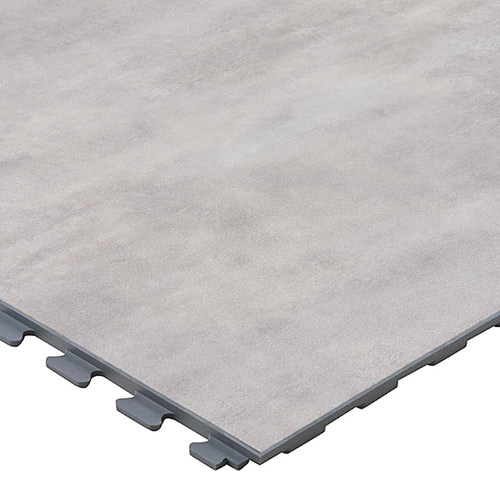 These tiles are highly durable, They're water-resistant, and also resist oils, chemicals, nold, and mildew, so they can be used in basements, offices, and more.
They feel warm and comfortable underfoot, and they also offer valuable sound absorption to make a space more enjoyable. The tiles are available with protective topcoats for enhanced durability.
They're also easy to install, and can be installed over uneven or old subfloors. They're resistant to impacts and abrasions, tso they can become a long-lasting flooring option for your home.
Slate Floor Tile Colors
The Slate Floor Tile Colors are available in 10 natural colors. Their upscale appearance includes textures like slate or stone, and the tiles even feature antibacterial properties to contribute to a healthy environment.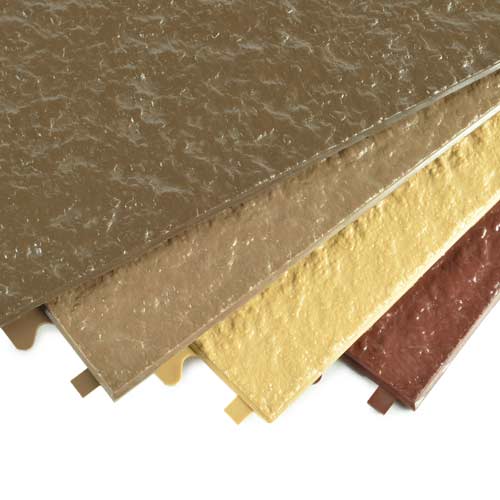 Highly durable, the tiles are capable of withstanding heavy loads. They're also resistant to stains and help to prevent slips for a safer flooring solution.
Thanks to their hidden interlock design, the tiles install quickly and easily. You can loose lay them without needing any adhesive, so you can perform the entire installation yourself.
The result is an upscale looking floor that's affordable and versatile.
TileFlex Floor Tile
The TileFlex Floor Tile is a vinyl tile with a beautiful multi-color finish. Resembling stone, the tile is actually far more comfortable, thanks to its cushioned support system that keeps you up and off of a cold, hard basement floor.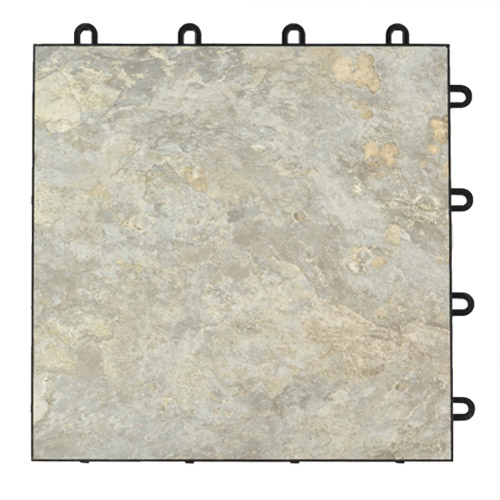 The tile is completely waterproof, and the raised base lets air and water circulate for faster drying. Its modular design makes for an easy installation, and the tile has a convenient snap-together design.
Cleaning the tile is easy, and you can damp mop it with a common household floor cleaner that doesn't contain bleach.