Horse Stall Mats Kit 3/4 Inch x 12x12 Ft.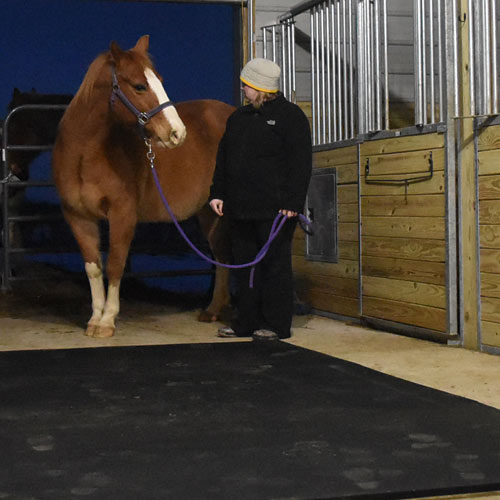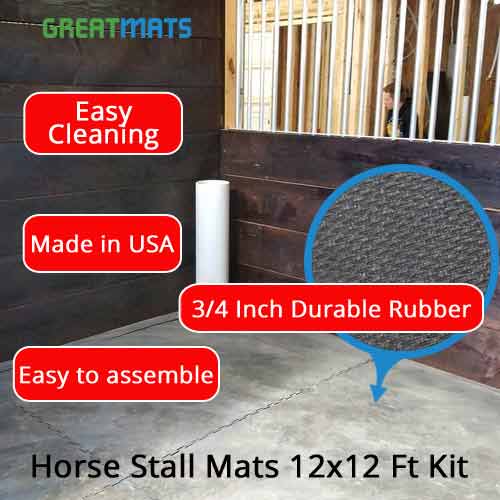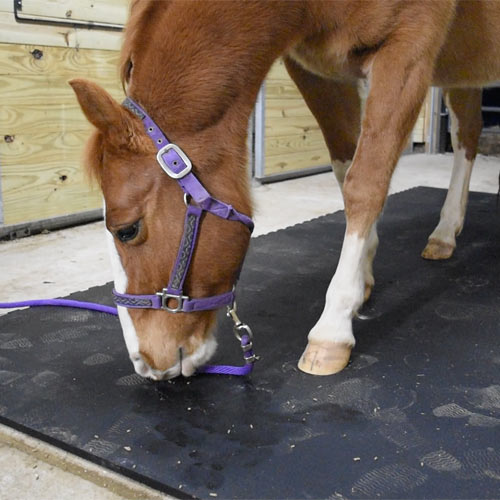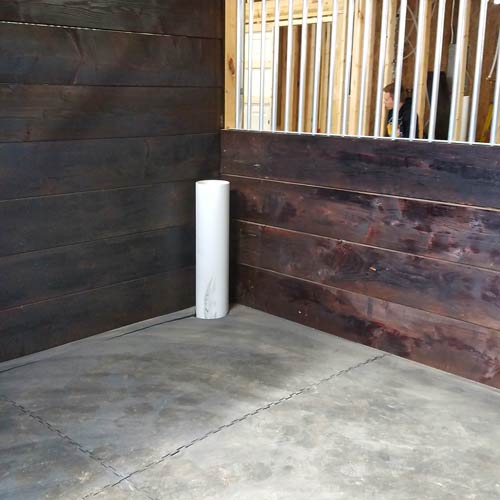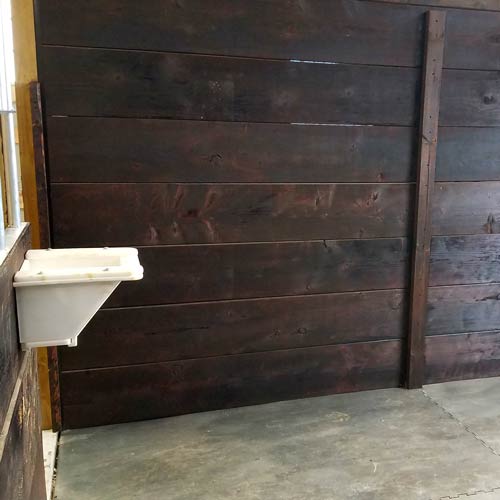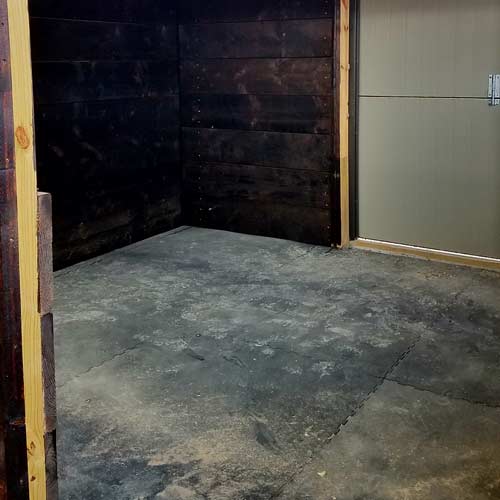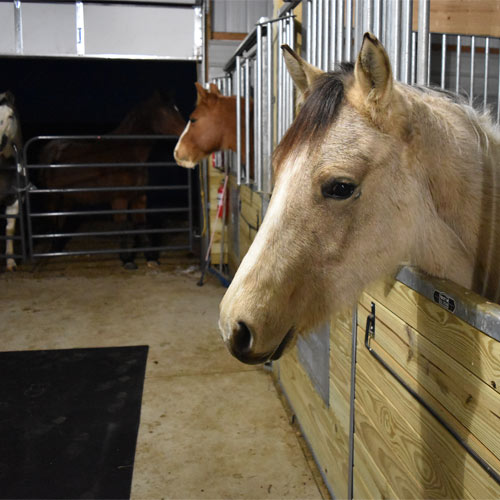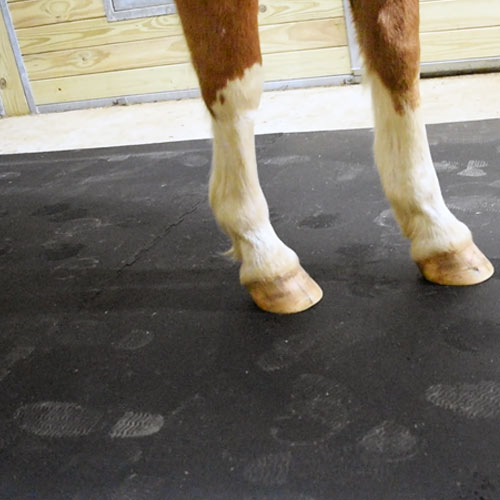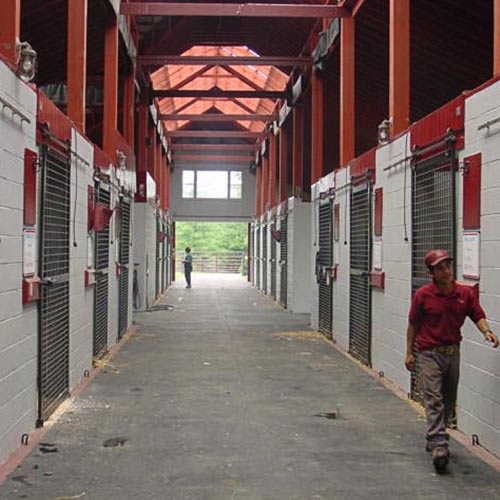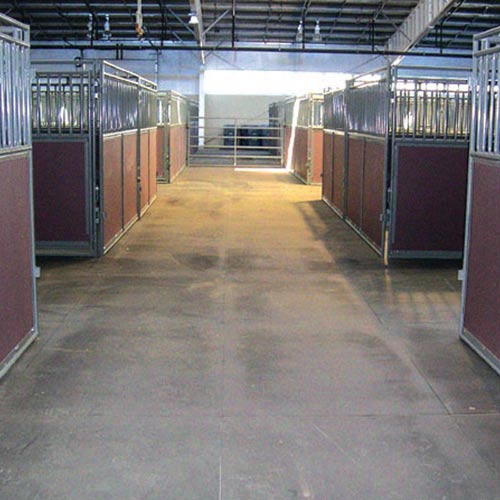 Easy to assemble, Pre cut component pieces
Interlocking tiles makes for easy cleaning
Install on compacted crushed stone or similar
$468.00
/kit
(You Save 20%)
(34 Reviews )
Ships Out: Estimate 4-6 Weeks
VIDEOS
TOP FEATURES
Easy to assemble, Pre cut component pieces
Interlocking tiles makes for easy cleaning
Install on compacted crushed stone or similar
Durable rubber stall matting
3/4 inch thickness heavy duty for horses
Use in horse trailer floors and grooming areas
Custom sizes available
Made in USA
Use Types
Horse Stall Mats, Horse Barn Mats, Horse Bar Aisle ways, Stall Mats Interior
12x12 horse stall mats for equine barns as interlocking ready to install kit
Horse Stall Mats Kit 3/4 Inch x 12x12 Ft. are a simple and economical flooring solution for horse stalls. Our horse stall mat kits can be used in horse stalls, horse barns and horse barn aisle ways. These 12x12 Horse Stall Mats are also a popular choice for horse trailer floors as well as grooming areas. The Horse Stall Rubber Mats are truly highly versatile products that can be used in a variety of areas.
The kit consists of six 4x6 ft mats, each mat being 24 square feet, making the entire 12x12 ft kit a total surface area of 144 square feet. These horse stall mats are made of a durable 3/4 inch rubber that is precision cut in the factory with an advanced water jet cutting system. These leads to a precision cut interlocking system on the mats to ensure a nearly seamless fit. The exceptionally smooth surface of our Rubber Stall Mats 12x12 kit greatly reduces the chances of humans or horses tripping on an uneven interlocking edge. The kit consists of 6 individual mats that are precision cut to interlock and form a 12x12 foot rubber mat surface.


All of our rubber mats are made in the USA and have the highest craftsmanship and quality. The mats are water jet cut to ensure the tightest fitting 12x12 stall mats kit. The tops of our 12x12 Horse Stall Mats kit feature a nonslip diamond top surface to ensure safety for humans and horses. The nonslip surface will stand up to many years of wear and tear protecting users from falls and slips. The bottom of the 12x12 rubber mat kit is a flat bottom surface which helps prevent water, dust, and dirt from getting underneath the rubber mats. The flat bottom surface will help keep the horse stalls and aisle ways cleaner for longer. One large benefit of interlocking tiles within a horse stall is that the interlocking tile flooring is much easier to clean than non interlocking mats.


Durable Rubber Stall Mats
The innovative design of these mats will ensure their longevity and durability. For years to come, Horse Stall Mats Kit 3/4 Inch x 12x12 Ft. will provide a safe and comfortable environment for horses and humans. Afterall, flooring can have a large effect on the health and happiness of all domesticated animals, even horses. The simple installation of these mats saves hours of time and effort. Our Rubber Stall Mats 12x12 Ft. kits require no adhesive for installation; their weight alone is enough to prevent their movement. To install, simply lay the horse stall mats down on a hard, smooth surface, and then interlock the mats together for a nearly seamless fit. The interlocking system is not universal, so that just means that the mats must be installed with a particular orientation interlock with the surrounding rubber mats.

We are concerned with our environment and its future sustainability, so all our rubber tiles and rolls are made with 100% recycled rubber. These 12x12 Horse Stall Mats kits are no exception, and are made with 100% recycled rubber content in the USA. The recycled rubber is by no means of lesser quality, and these 12x12 stall mats kits feature an industry leading 12-year warranty.
Horse Stall Mat Kits
If your needs are larger than a 12x12 horse stall, we offer other horse stall kits with sizes up to 16x20 feet, over double the square footage of the 12x12 Horse Stall Mats kit! If the size kit that you are looking for is not one that we currently offer, our experienced sales team would be happy to assist you in ordering a custom size. Custom sizes are available upon request.
These mats are 3/4 inch thick and have a thickness tolerance of +/- 0.045 inches.
Optional shims are available.
After the complete installation process, the entire 12x12 rubber mat kit is 11 feet 10 inches x 11 feet 10 1/4 inches. Each tile is slightly smaller than 4x6 feet due to the interlocking system, so the true dimensions of the interlocked kit is 11.83 feet wide and 11.85 feet long.
The manufacturer's 12 year warranty is prorated, so if the manufacturer chooses to replace the mats instead of repairing them, the purchaser's cost to replace the mats increases as the mats age. For the first three years the manufacturer will replace the mats in full at no cost to the consumer! After that the cost to the purchaser is at 4 years - 10%, 5 years - 20%, ... 12 years - 90% of the original cost. If the consumer notices a defect in their 12x12 stall mats, they must notify the manufacturer within 15 days.
Cleanliness is a crucial part of maintaining a healthy horse barn or horse trailer. Both humans and horses need a clean environment, and the antibacterial and antifungal properties of our 12x12 Horse Stall Mats kit makes that job much easier. This is important for keeping the surface clean, as well as underneath the mats. Bacteria and fungus building underneath mats is the last thing that a horse owner wants to have to deal with, and these mats will help ensure that both the top and underneath surfaces of these mats will stay free of any bacteria or fungal growth.
Using rubber stall mats in a horse barn significantly reduces bedding costs in the long run because less bedding is needed for each horse and it is easier to clean. Both humans and horses alike much prefer the clean and comfortable rubber stall mats over a concrete or dirt floor. These rubber mats help keep both the horses and their bedding cleaner. While these 12x12 rubber mats are firm enough to support even the heaviest horses, they provide much more comfort and fatigue relief for your horse than a concrete floor, cutting down on the amount of bedding needed to be given to horses.
These mats are around 100 pounds each so multiple people may be need for installation. Plan accordingly when installing these mats. They are also 4x6 feet in size, which is larger than many people can handle on their own. We recommends 2-4 people to install these 12x12 Horse Stall Mats kits.
Maintenance
Hose off to keep clean. Use neutral Ph cleanser.
Shipping
Ships via freight delivery on pallets.
This Product Ships Freight Only.
Please review our shipping disclaimer.
ANSWERS
Product Questions:
Q: What about drainage?
A: Water and liquids will drain between the interlocks and over the edges of the rubber tiles over time. Its best to continue to use hay on a regular basis as this help to absorb moisture.
Q: My stalls are 11'3'' x 11' 10'' Can I cut these? and if so how? Thanks. Robin
A: Yes the rubber tiles can be cut to fit using a sharp utility knife or a reciprocating saw.
Q: can this flooring be used on a garage floor?
A: Sure the rubber can be installed over any hard flat surface. However rubber is not recommended for parking cards.
Q: We are restoring an old barn. The stalls are slightly sloped, grooved concrete with about a foot of raised apron around the sides. The inside-apron measurements are 86'' by 84''. Not sure if we should order mats to snugly fit inside the apron, or put wooden planks or crushed stone down and put the mats over the entire stall floor. Your advice is appreciated.
A: Either would work, if you raise the surface up to match the surrounding apron with crushed stone, then water would not tend to go into the lower portion of the area.
Q: My stall have concrete floors. Will moisture collect under the mats and create a problem?
A: Rubber can trap moisture underneath, which can create mold or mildew. Shavings should be used to reduce moisture entering the seams. Routine cleaning is a good idea over concrete. Further from the mat mfg. Yes, there may be dampness under the mats. If the cement is not level or has dips, liquid may pool. This will not be a problem as our mats are insoluble and are antibacterial & antifungal. Users can seal the cement prior to putting the mats down to prevent moisture from coming up through the cement.
Q: are the outside edges smooth with no interlocking?
A: Yes, the kit will provide corner and border mats that will provide a smooth non interlocking perimeter of the 12x12 ft kit when finished.
Q: Do you have one peace stall mats
A: We offer many interlocking and straight edged options for horse stalls. We do not offer large, full stall, one piece options.