What Is A Lift Gate On A Truck?
By Kyle Schurman Created: December, 2022 - Modified: December, 2022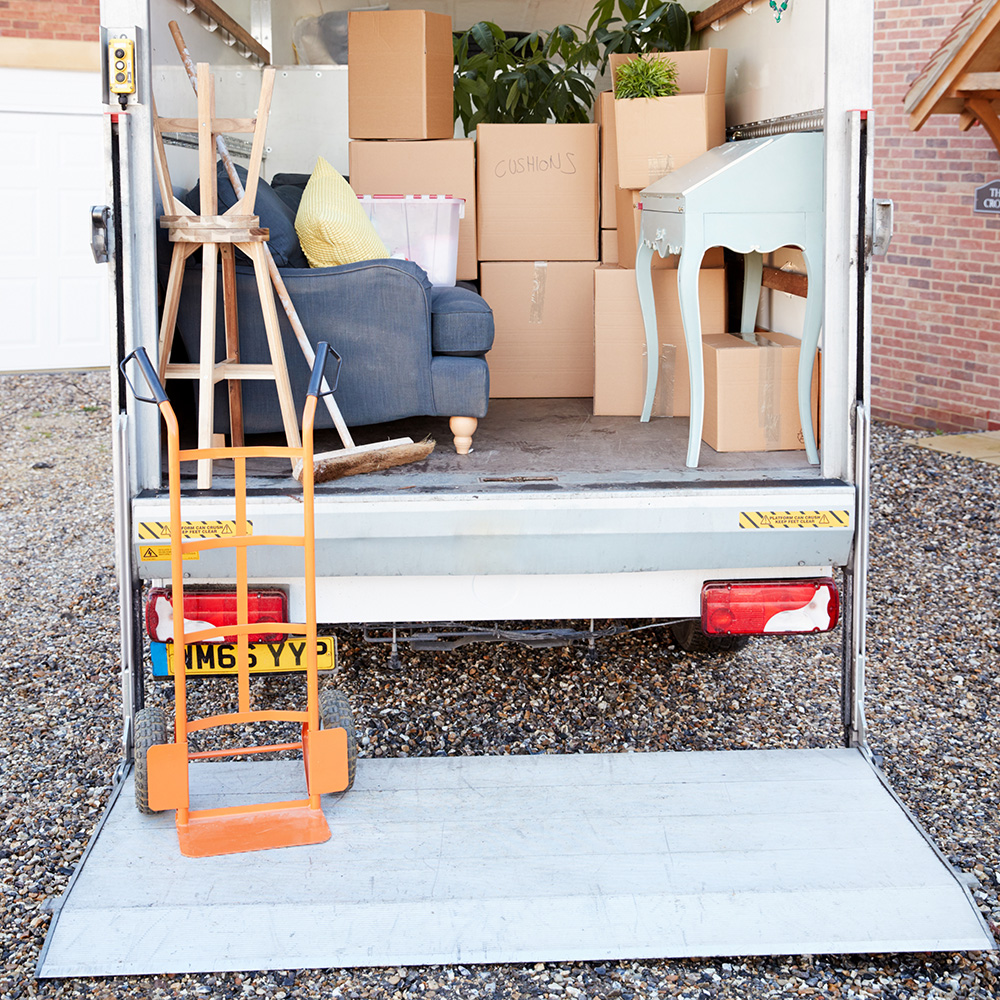 When ordering flooring products from Greatmats, especially rubber flooring or thousands of square feet of other flooring materials, accepting delivery of these heavy products can be a challenge. You may want to make use of a lift gate truck service to simplify the delivery process.
Using
ground delivery instead of freight delivery
is generally only an option for smaller orders and lighter weight orders while freight delivery is designed for bulky and heavy shipments. Depending on the type of products being shipped, you may be able to hire a lift gate truck and save some hassle on freight delivery when a proper loading dock is not available.
Understanding Lift Gates
When you make use of a lift gate truck, the truck that provides the service includes an extra piece of equipment that makes the process of unloading heavy cargo far easier. This equipment will lower the shipped items from the bed of the truck to the ground or from the ground to the tailgate of a truck.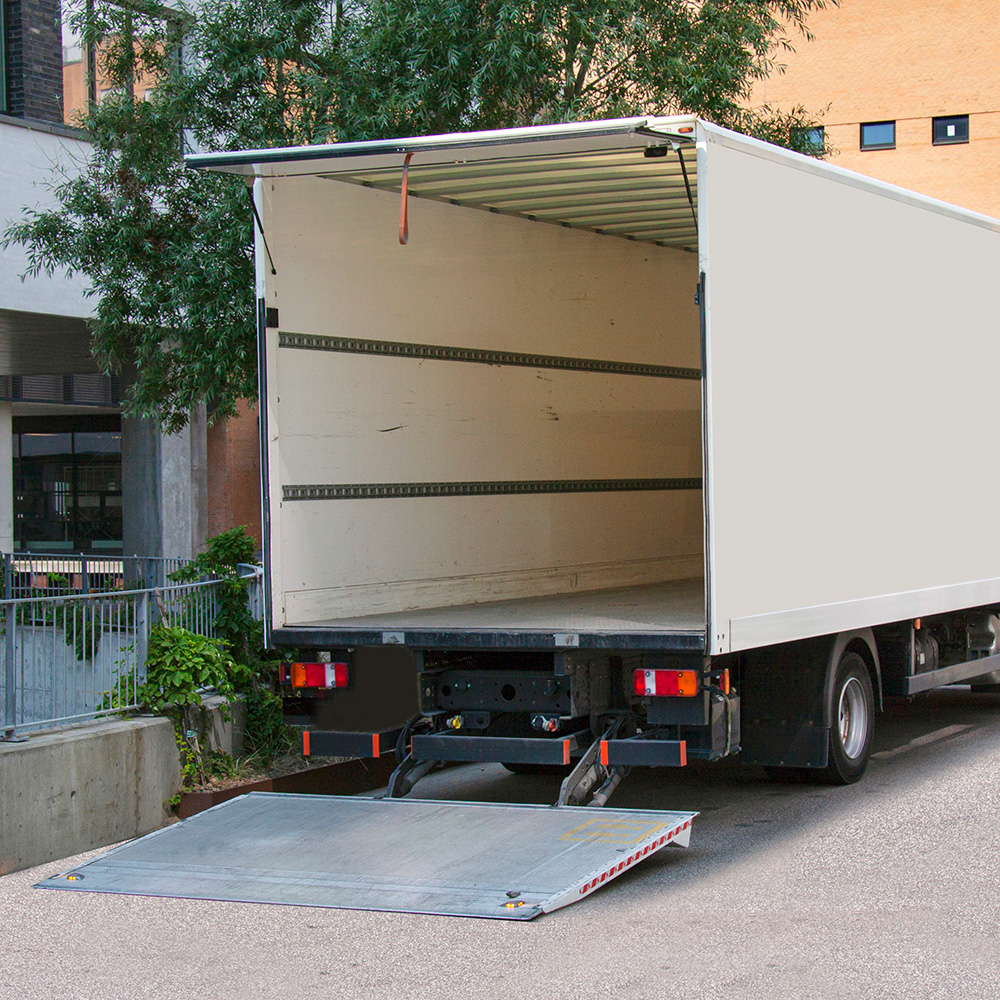 The lift gate itself refers to the steel platform that extends from the truck or the trailer. It works almost like an elevator, lowering or raising the cargo from the truck to the ground, or vice versa. Having the lift gate truck available ensures the driver does not have to try to deal with the heavy cargo by hand.
Some companies may offer rail-lift service with the lift gate process. With the rail-lift service, the platform that moves the cargo vertically folds against the back of the box truck when not in use. It unfolds to a horizontal position when needed.
Another option is a tuck-under lift gate. This type of gate slides underneath the truck when it is not in use. When needed, the deck moves into place at the back of the trailer or truck and can go up and down to move cargo.
Those who operate lift gates often appreciate the tuck-under option versus the rail-lift option, because the tuck-under gate remains out of the way while trying to reach other types of cargo. The rail-lift option is able to handle big items, but it needs to be moved when accessing any of the cargo in the back of the box truck.
Beyond helping with cargo unloads, lift gates create a safer situation for employees versus trying to unload heavy items by hand. Use of a lift gate reduces the chances of cargo suffering damage because of an unexpected drop, too.
How Do I Know If I Need a Lift Gate Service?
If you are ordering products for delivery at a residential location, we may require you to have a lift gate service available. The shipping company with the box trucks or straight trucks that is delivering the products may refuse to complete the delivery to a residence unless they know a lift gate is available.
For a business or commercial location,
a lift gate service may not be necessary when you have a forklift that can aid in unloading the cargo
. You may already have a forklift, for example, if you are storing awkwardly shaped or heavy items in a cantilever rack.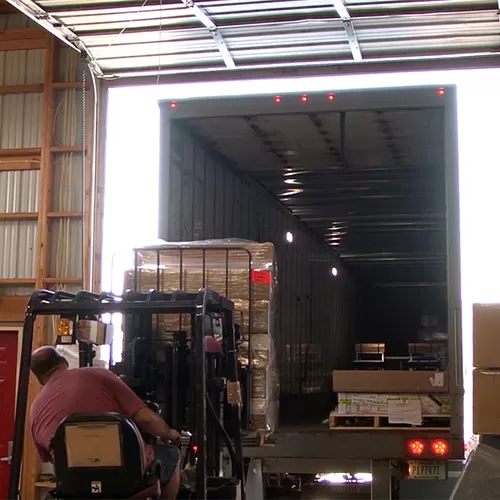 If you decide that you need a lift gate service, you would have to hire someone that provides this service.
Many times, the freight delivery service that's bringing the cargo will provide you with a lift gate service for an extra fee in addition to any fees related to delivering the cargo.
In other cases, you may have to hire a company to come to your location with the lift gate service and help you unload the cargo from the freight service truck. If you don't accept a lot of deliveries related to heavy cargo, it may be cheaper to hire a lift gate service than purchasing your own forklift.
How Can We Help With Your Decision on Using a Lift Gate Truck?
When ordering flooring products from Greatmats, especially flooring with a large amount of weight, we work hard to try to minimize the amount you must pay for shipping. The shipping costs can become significant in some circumstances, and we want to attempt to save you money whenever we can.
As part of the determination of what you will pay for shipping, we may ask what kind of equipment you have available to help with unloading the cargo. If you have a forklift or a shipping dock, you may not need a lift gate service, as you potentially can unload the cargo on your own.
However, if you don't have these items available, a lift gate service may be necessary to handle the delivery of the cargo. In fact, to order some of our products, customers must be able to show proof of a shipping dock or a lift gate service.
If you have questions about whether you can make use of a lift gate truck to receive your products or what options you have to try to save some money on shipping, please contact our customer service team. We will help you work through the options you have, seeking the best result for your budget.