How much does it cost to get artificial turf?
By Greatmats Staff Created: January, 2019 - Modified: September, 2023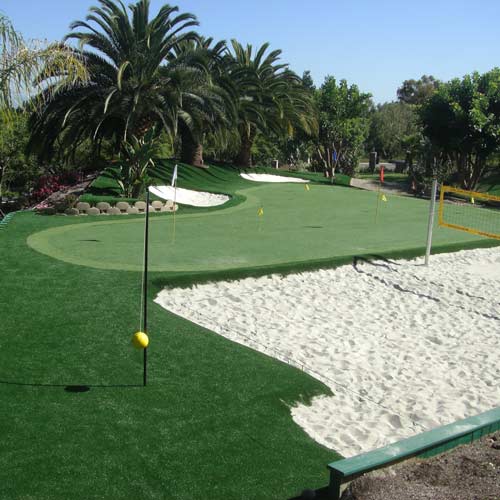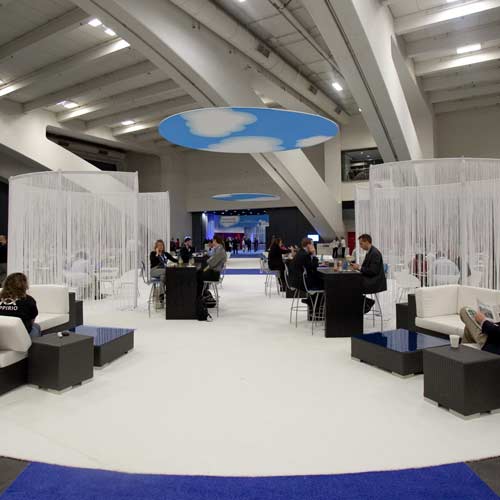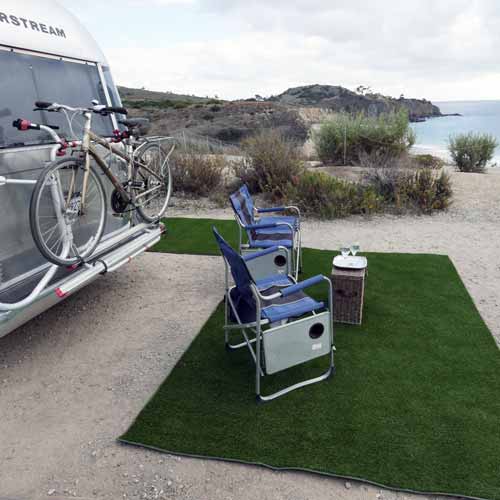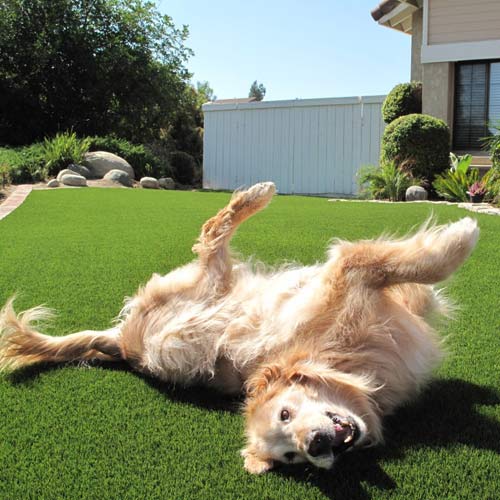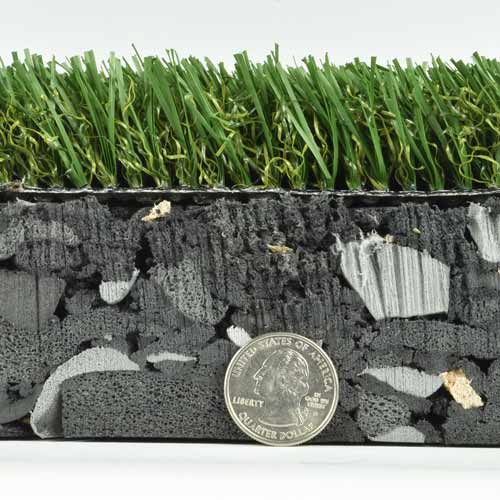 The ever increasing popularity of artificial turf has led to a growing frequency in the number of time people ask "How much is artificial turf?"
While there's no simple answer to that question when you include a wide range of shipping, installation and maintenance costs, Greatmats is happy to help answer the question of "How much is artificial turf?" in terms of price per square foot of the material alone.
Your most basic artificial turf starts at less than $2 per square foot. These are typically varieties of sports turfs.
At the upper end of the spectrum is also
sports turf
- often with padding or portability benefits. Here, the artificial turf can run from $7 to $10 per square foot - but in some cases are designed for DIY installation and can save you money on that end.
In the $2-3 per square foot range, you'll start to see colored turf enter the picture as well as some artificial landscaping grass.
At $3-4 per square foot, temporary or personal sized turf mats start to show up. These are smaller artificial turf rolls that are easy to take with you when you're camping or tailgating. This is also where some of the thinner padding (3-5 mm) is offered.
In the $4-5 per square foot range, you're reaching your higher end turfs. Most will feature 5 mm padding and some are even designed for pets, in addition to landscaping and athletics.
At $5-7 per square foot, padding options increase to up to 8 mm for athletic turf and 2 inches for
artificial playground turf
. This is where you'll also find some of the specialty turf products such as home plate mats for baseball.
When considering artificial turf, keep in mind that some may also require some infill and almost all will require subsurface preparation and a professional installer. And don't forget about shipping. In most cases artificial turf will require freight delivery which can be a significant player in the initial cost. Call Greatmats to get a quote not only for your artificial turf material, but the shipping as well. Greatmats will help you find the best shipping cost and offers a price match guarantee on all of its artificial turf products.
This should give you a good start to where you're needs fall in line with the question "How much is artificial turf?"