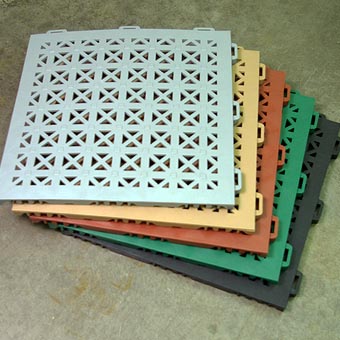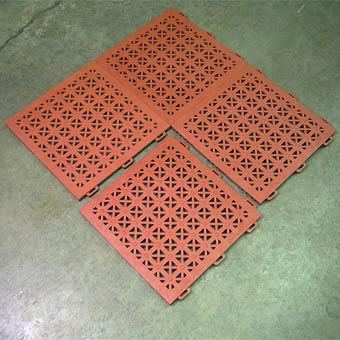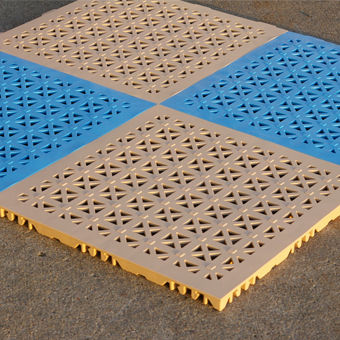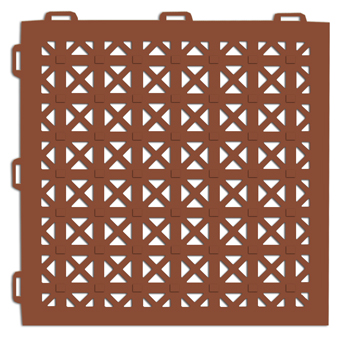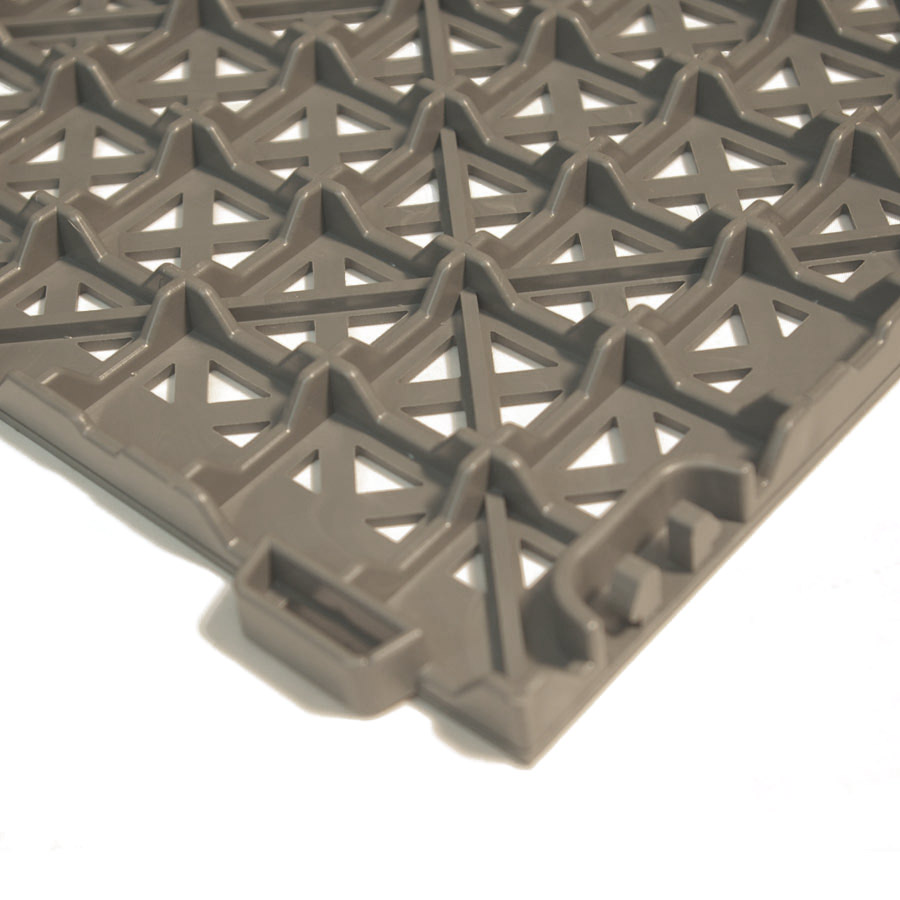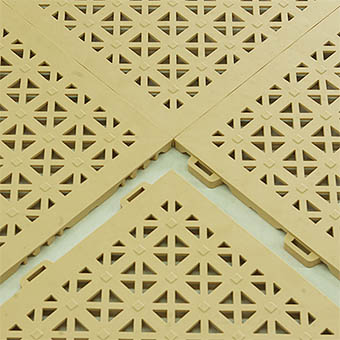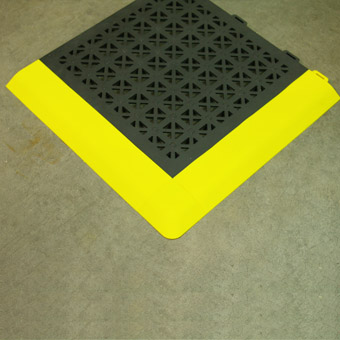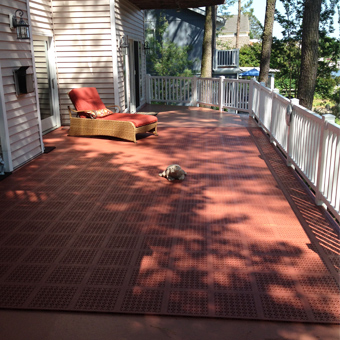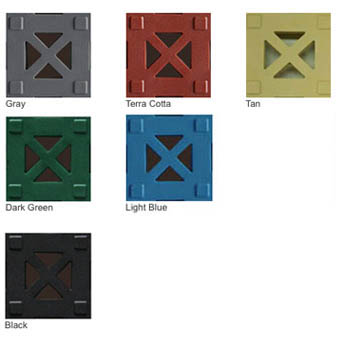 Safe to place directly on top of rubber roofing membranes with no damage over time due to the rounded edges of the under-structure of this tile. Provides great drainage on any flat surface. Featuring a 7-year UV stable colorant and anti-fungal additive, this modular tile is designed specifically for outdoor installations. Safely install this for institutional or residential outdoor swimming pools, patios, rooftops and decks. This product also works great for areas around spas or hot tubs.

StayLock perforated non-slip floor tile easily connects together with a tab locking system that will not allow the tiles to separate over time. This modular, perforated floor tile mat is perfect for pool and spa surrounds because it's easy on bare feet and durable enough for tables and lawn chairs. The top surface of this non-slip tile will provide traction when wet and comfort for standing and walking. Use this modular non-slip floor tile for industrial applications where workers may be exposed to a wet floor. This tile will provide an anti-fatigue benefit for people standing for long periods of time. This PVC tile is naturally resistant to oils, acids, and toxic chemicals because of the PVC base material. StayLock perforated non-slip floor tile easily connects together and does not require any glue for installation. Easily cut this modular perforated tile with a sharp utility knife for wall-to-wall installations or to install around poles, table legs or other obstacles on the floor.

These modular non-slip flooring tiles can also be separated and taken up easily if needed. Consider a designer look with colors of terra cotta, forest green, or aqua blue. This non-slip floor tile can be custom ordered in virtually any color desired.

All colors are made from virgin PVC material. Black is made from material with a low percentage of recycled content.
Applications:
Decks, Patios and Roof Tops
Wet Areas
Locker Rooms and Shower Areas
Spa and Pool Surrounds
Industrial Fatigue Wet Areas
Standing Work Stations
Greenhouses

This product is shipped UPS or FedEx Ground and or via freight delivery.
Please review our
shipping disclaimer.
Features:
Non Slip Flooring, suitable for rubber membrane roofing material, under structure of this tile will not damage rubber roofing membrane.
Comfortable to Bare Feet
Perforated Design Allows Water Flow Underneath
Easy Tab Connection System
Tiles will not Separate Over Time
Cut to Fit for Wall to Wall Installations No Glue Installation
Removable When Needed
Waterproof
Resistant to Oils and Acids
Ergonomic Anti Fatigue Flooring
Specifications
Tile Size: 1x1 Ft
Tile Thickness: 9/16 Inch
Tile Weight: 1.25 lbs
Pricing for StayLock Perforated Tile
Black 1x1 Ft Tiles

On Sale Now




$3.69

per piece - $3.69 per SF
Was:$5.65 per piece

You Save34%

Colors 1x1 Ft Tiles

On Sale Now




$4.89

per piece - $4.89 per SF
Was:$5.89 per piece

You Save16%
Customers who viewed this item also viewed: