Product Showcase
Max Tile Portable Dance Floor

Max Tile portable dance floor can also be used as a permanent flooring solution. This innovative, raised flooring tile offers versatility for commercial installations.




Pebble Lite Home Gym Floor Tile

This rugged, high-density EVA foam tile with a pebble top surface is excellent for home gyms where a lightweight and durable flooring is needed. 10 mm thickness, black.






Interlocking Outdoor Patio Tiles

Designed for the weight of common foot traffic and residential tables and chairs in outdoor use. Use these interlocking patio tiles for pool surrounds or anywhere a drainage tile is needed.






Gym Mats

To quality manufactured gym mats are available in six different sizes and three thicknesses. Our USA made folding gym mats are custom made to order from the highest quality materials including an 18 oz.



Greatmats Videos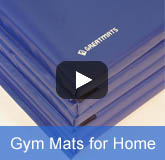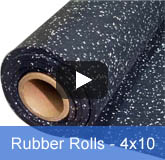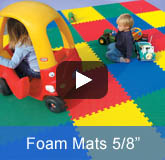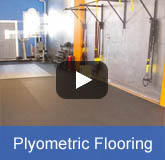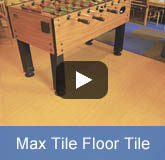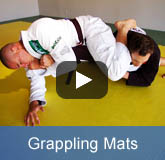 Martial Arts Mats - Whether you need martial arts mats for MMA and Grappling floors, BJJ, Judo or Taekwondo, we offer a complete line of martial arts floors. Find interlocking puzzle mats, flexible roll out mats, and folding mats crash pads. Wall pads and pole pads can be custom designed to fit your facility. Home martial arts mats, like the pros use, are available in 2x2 ft interlocking tiles for easy ground shipping to your door.

Rubber Flooring - We offer a wide selection of rubber flooring tiles, mats and rolls. Rubber flooring rolls are a great flooring option for commercial fitness areas, available in black, regrind and fleck color options. Popular rolled rubber is a stocked product and ready for immediate shipment. Rubber mats are available in 4x6 ft sizes for horse stalls, weight rooms and more. Interlocking rubber tiles are easy to install with no glue needed, and offer many color options.

Dance Flooring - Find marley dance floors for dance studios and portable dance floor tiles for banquets and events. Marley dance floors are popular in professional dance studios, theatres and stage floors. Portable dance flooring is used in hotels, banquet centers and event rental facilities for indoor and outdoor wedding dances and more.

Rooftop Floors - Turn any rooftop surface into a patio or deck for human use. Choose either rubber outdoor tiles for your rooftop surface or modular perforated outdoor patio tiles that are portable and easy to install. Outdoor deck and patio surfacing will create more usable living space in your home or commercial building.

Home Gym Floors - Find a complete line of folding gymnastics mats, interlocking rubber gym flooring, foam tiles and modular cushion flooring options such as our Staylock Orange Peel Floor Tile. Staylock floor tiles offers cushion and durability on any surface. Rolled flooring rubber are available for ground delivery in convenient 4x10 ft roll sizes for home gym floors and plyometric training.

Kids Play Mats - Find interlocking foam floors and kids rugs for play areas. Color, safety, and softness are important features when choosing child and kids flooring. Our interlocking foam mats are designed for years of use and are waterproof, easy to clean, and easy to install. Turn any hard surface in your home like a basement floor or a child play room into a safe and soft kids play zone.

Exercise Flooring - Interlocking foam floors are popular for an entire exercise room floor. Personal exercise mats are best for home and professional floor exercises. Exercise mats can provide a safe, stable and comfortable flooring surface for workouts and exercise routines in studios or physical therapy facilities.

Playground Flooring - Find rubber playground tiles for commercial, school and church areas needing outdoor fall height rated playground surfacing. Shop playground tiles that ship from various points nationwide in various color options. Playground mats are designed for safety padding under swing sets and at slide landings. Playground surfaces feature no-glue installation options for rooftop surfaces.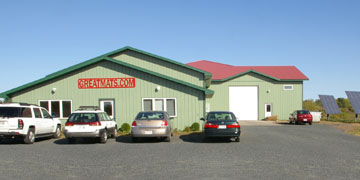 Wisconsin Location