Product Showcase
Martial Arts Mats

A leading supplier in the industry. Karate mats are designed as a top quality interlocking martial arts mat for karate and taekwondo.




Basement Carpet Tiles

Waterproof carpet with padded backing. Our Royal brand of interlocking carpet tiles is the best we have to offer, safe and soft for kids.






Outdoor Rubber Mats

Consider rooftop flooring options on roofs and decks. Roof DeckTop Tiles are specifically designed rubber patio tile for deck and roof installations.






Interlocking Gym Floors

Gain the cushion and fatigue relief for aerobics and home fitness training. Staylock modular flooring tile is easy to assemble and is a fantastic flooring tile for large scale installations.



Greatmats Videos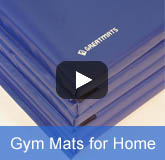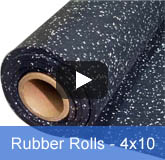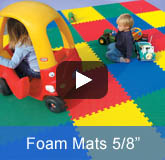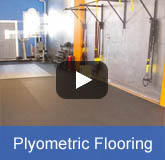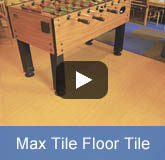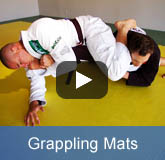 Greatmats Commitment to Customers
At Greatmats, our purpose is to provide our customers with the best service in the industry. We offer quality rubber flooring and foam mats at the most competitive prices. Try our easy-to-navigate web site and online interactive tools including quote and sample requests, real time shipping costs, and our web-based floor plan designer.

Our specialty flooring and rubber flooring is the most extensive and the highest quality available online for home exercise rooms and commercial gyms as well as large weight rooms. At Greatmats, our products are backed by our price match guarantee that allows our customers to shop with confidence. Many of our rubber flooring and foam mat products are in stock and ready to ship within a few working days from the time of order. In addition, many of our 2x2 foot foam mats and home exercise mats include free shipping.

By offering our customers fast lead times and competitive pricing we have built a generation of loyal customers that give Greatmats the highest reviews in the industry. We are proud of our A+ BBB rating that demonstrates our commitment to customer satisfaction. By choosing Greatmats you can be sure you will receive quality and value in every transaction.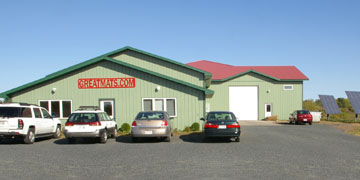 Wisconsin Location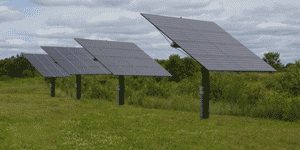 Home Gym Mats - Find a complete line of folding gymnastics mats, interlocking rubber flooring for home gym, kids foam mats and more. A new product now available that is durable and provides cushion on hard surfaces is our Staylock Modular Floor Tile, great for aerobics on hard concrete floors and the flooring is waterproof. For the softest floor for floor exercises choose interlocking foam mats from 1/2 to 1-5/8 inch. Rubber gym mats for plyometric are not offered in a ready to ship 4x10 ft roll.

Rubber Flooring - We offer a number of rubber flooring options, choose from rubber rolls or interlocking rubber tiles available for various applications. Rolled rubber is typically the best rubber flooring option for a larger commercial facility due to its affordability. This type of rubber flooring product is available in black, natural (recycled), confetti and EPDM colors. This rubber flooring is idea for weight room. Interlocking rubber tiles are easy to install and much lighter which makes it ideal rubber flooring for home users and smaller commercial facilities. These tiles require no adhesive for installation. Also available in various thicknesses and color options, interlocking rubber flooring provides durability.

Dance Floors - Marley dance floor is our most popular dance floor for schools. Vinyl dance floor is common for theater and stage floors, runways, and special events. Portable dance floors are used when a portable, durable, and easy to transport dance floor surface is needed. LED lighted dance floor comes in 2x2 Ft acrylic panels with aluminum frames.
Exercise Mats - Interlocking foam mats are most common for entire exercise rooms, while personal exercise mats are very popular for small spaces. We offer foam mats in various colors and thickness that are perfect for home exercise rooms and will cater to your specific design and comfort needs. Exercise Mats need to provide a safe, stable and comfortable area for workouts and exercise activities.

Kids Mats - Color, safety, and softness are important features when choosing kids mats Most of ours are interlocking foam mats designed for years of use. They are waterproof, easy to clean, and easy to install wall-to-wall. Turn any hard surface such as your concrete basement floor into a safe and soft kids play zone.

Martial Arts Mats - Whether you need martial arts mats for MMA, BJJ, Judo or Taekwondo we offer a complete line of martial arts mats including interlocking foam mats and flexible roll up vinyl top systems. Wall pads and pole pads can be custom designed to fit and match your facility. Home style mats are available for easy UPS Ground shipping including home wrestling mats, home roll up mats and home interlocking puzzle mats.