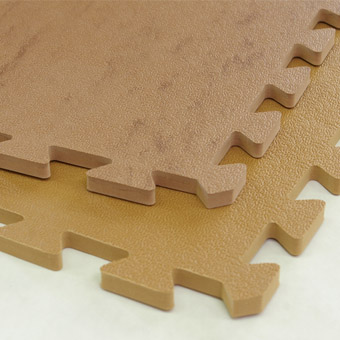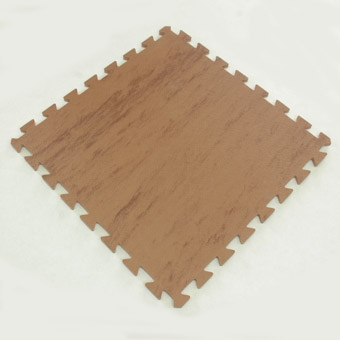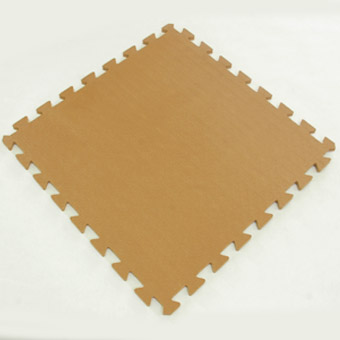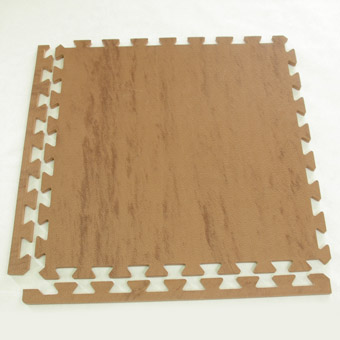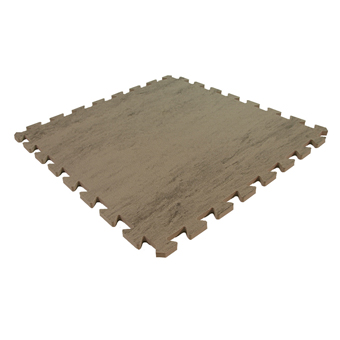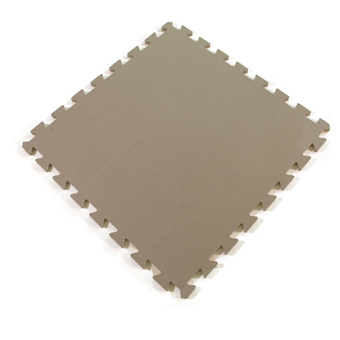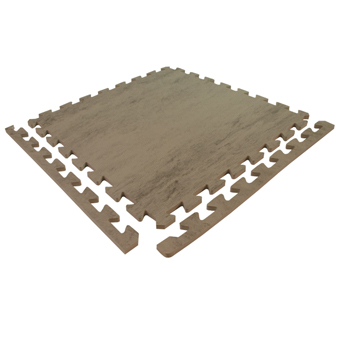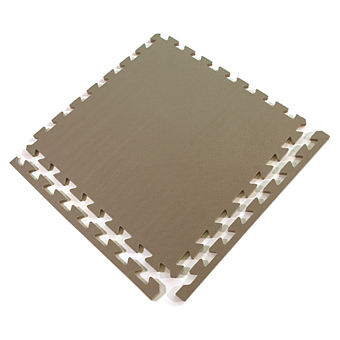 Elite foam exercise mats are designed as a high end, very durable and long lasting, interlocking foam flooring solution. Use this 20x20 inch interlocking foam tile for exercise rooms, aerobic flooring, or under exercise equipment in any room in the home. This tile features a high-density foam material in a marble or solid-color designer look, which looks great in any room.

You can use this 10 mm thick, durable foam tile for sport or trade show flooring.  2 border strips are included per tile to finish the edge of your installation. These flooring is waterproof and extremely easy to clean. It requires no adhesive so installation is simple. Just interlock the tiles together like a giant puzzle. In a wall-to-wall installation, simply cut the tiles along a straightedge when you reach a wall for a clean, finished look.

This mat is dense enough to withstand the weight of exercise bikes and most exercise equipment.  It is also excellent for Aerobic X type activities and similar exercise workouts. It is a great product for areas where you need fatigue relief for duration standing or exercise.

For commercial installations, we suggest you use the 1x1 meter version of this product called the Aerobic Dance Floor Tile

This product is shipped UPS or FedEx Ground and or via freight delivery.
Please review our
shipping disclaimer.
Features:
Material: Foam
Type: Tile
Country of Manufacture: China
Tile Size: 19-5/8 x 19-5/8 inch
Thickness: 10 mm
Material Density: Shore C 65
Connection: Interlocking Puzzle Design
Universal Interlocks: Yes
Weight per: 1.45 pounds per tile
Edge Type: Border Strips
Tiles per Carton: 40
Ordering Minimum: 10 Tiles
UV Treated: No
Stocked: Yes
Ships Out From Warehouse: 1 day
Warranty: 1 Year
Border Strips: 2 per tile
Installation: Interlocking
Special Adhesives: None
Top Texture: Smooth
Non-Absorbent: Yes
Loss Per Tile: None
Reversible: No
Pricing for Elite Exercise Gym Foam Tile - DISC
20x20 inch

On Sale Now




$5.09

per piece - $1.91 per SF
Was:

$8.95

per piece

You Save 43%



Marble Brown






Tan






Marble Gray






Gray