SKU# HMMA22
Home MMA BJJ Mats 1-5/8 Inch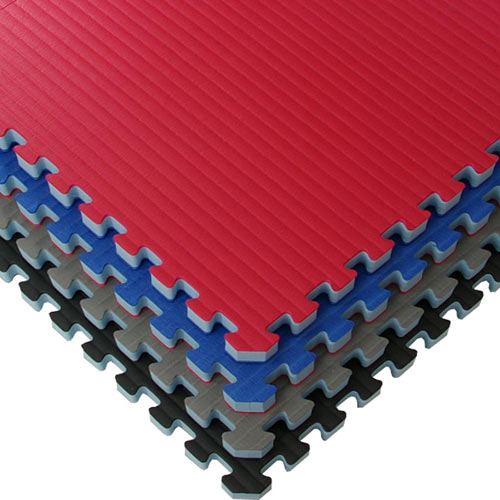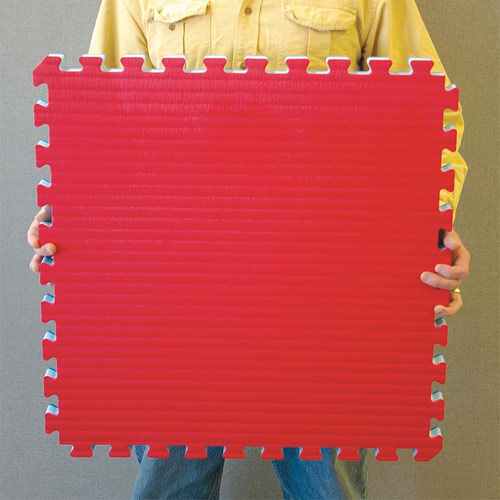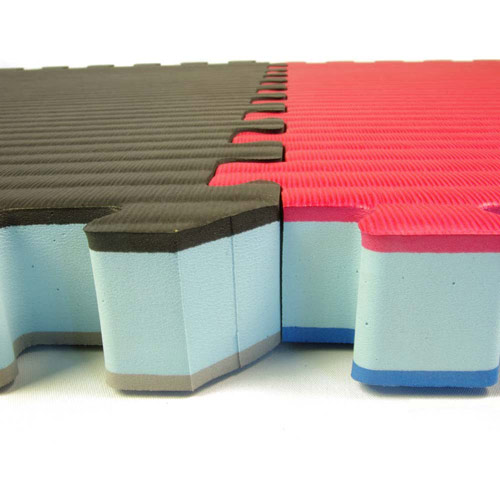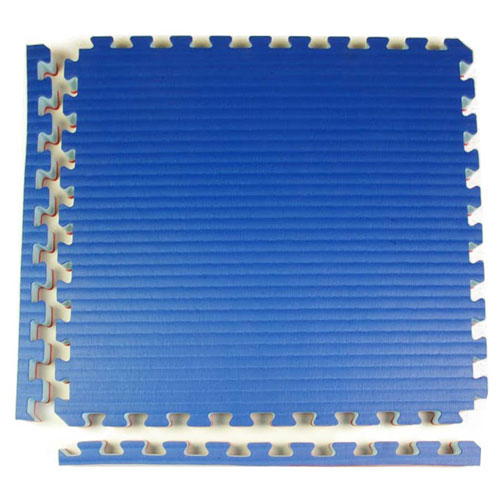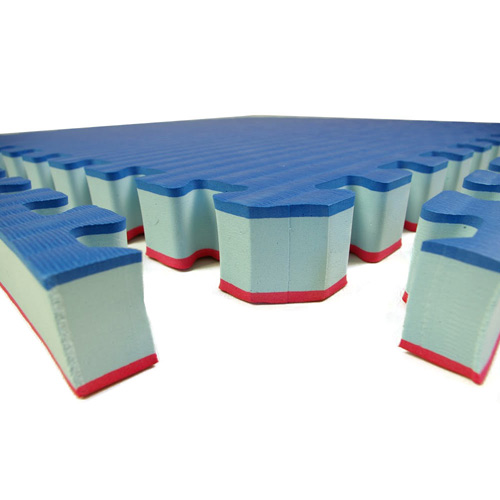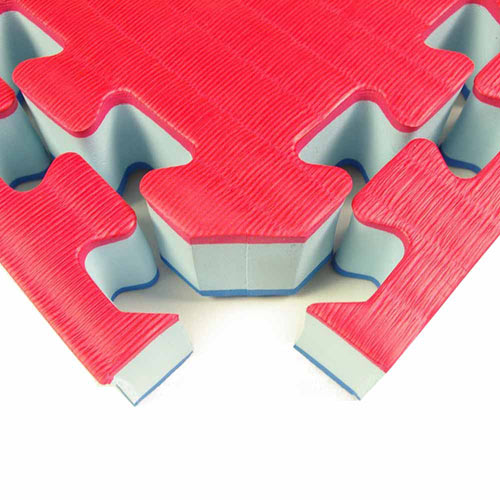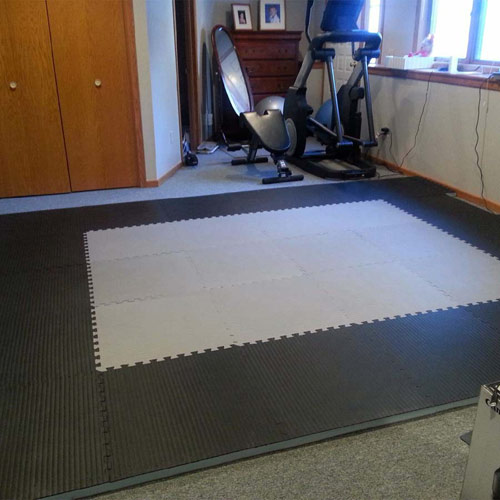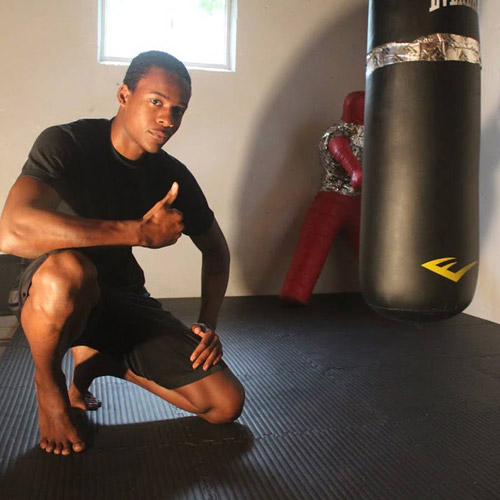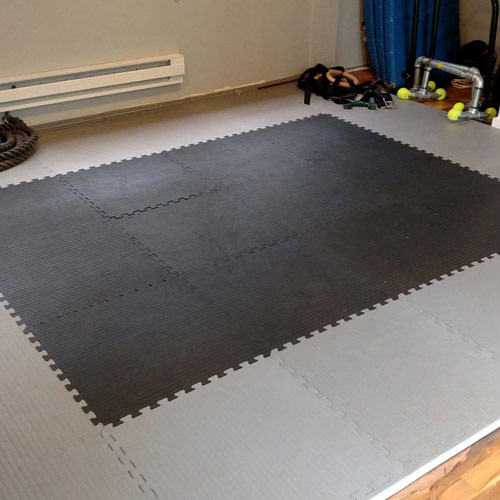 (75 Reviews ) Write a Review
$9.56

per Tile
- $2.39 per SF
On Sale
- Reg: $14.62 per Tile
-
In Stock
Ships out 1-3 Days
Ship times are typical, inquire for immediate availability.
DESCRIPTION⌃ Back to top
Benefits
Easy foam tile installation with interlocking tile design
Waterproof and non absorbent
Each tile includes 2 border strips
Durable tatami top texture does not give rug burns
Reversible and double colored
Anti-fatigue, lead free and latex free
Expand your floor as needed
No adhesive required
Use Types
MMA Studios, Home Grappling Areas, BJJ Workouts
Maintenance
Product can be damp mopped with common household floor cleaners, avoid bleach. Test your vacuum before use.
Shipping
Ships in cartons via ground service to your door, for larger orders product may ship freight delivery.
This Product Ships UPS Ground, FedEx Ground and/or Freight.
Please review our shipping disclaimer.
SPECIFICATIONS⌃ Back to top
| | |
| --- | --- |
| In Stock | Yes |
| Product Type | Tile |
| Material Type | Foam |
| Product Edging | Interlocking |
| Thickness | 1-5/8 inch |
| Width | 2.00 feet |
| Length | 2.00 feet |
| SF per Item | 4.00 |
| Weight | 3.60 lbs |
| Packaging | Cartons |
| Number of Pieces per Package Type | 10 |
| Non Absorbent | Yes |
| Special Adhesives | No |
| Universal Interlock | No |
| Interlock Loss | 0.03 feet |
| Kid Safe | Yes |
| Material Density | Shore C 35-40 |
| Interlocking Connections | Yes |
| Made In | Taiwan |
| Order Minimum | 9 |
| Surface Finish | Tatami |
| Surface Design | Solid color, double sided, double color |
| Installation Method | Interlocking, dry lay |
| UV Treated | No |
| Reversible | Yes |
| Border Strips Included | Yes |
| Manufacturer Warranty | 1 year limited |
PDF DOCUMENTS⌃ Back to top

View Installation Instructions

View Cleaning and Maintenance

View Warranty

View Specifications Data Sheet
You will need Adobe® Acrobat® Reader to view PDF documents.
Download
a free copy from the Adobe Web site.
VIDEOS⌃ Back to top
Q & A⌃ Back to top
Ask a question about this product
Product Questions:
are there interlocking pieces to make a finished edge
Yes, each tile will come with two border edge strips, the borders are not ramped, they have a 90 degree angle edge, and will serve to finish the side of the tile.
Will these mats discolor carpet?
We dont have any feedback from customers regarding this issue.
Do these mats offer enough Protection for judo falls And throws?
Yes they are the same thickness at 1-5/8 inch as our pro mma grappling mats. Some people will also put 1/2 to 1 inch of extra foam padding underneath of the floor, or use a 2 inch 5x10 ft crash pad on top of the surface for take downs.
Will these reduce the shaking (and noise) that is caused by my kids jumping and running so the neighbors don't complain?
This tile can certainly help with noise.
would these mats be slippery for dogs doing agility?
Most likely yes, we have a dog agility foam tile that is not slippery for dogs.
If I wanted to apply these to a wall 4' x 5' area would they hold with velco strips on each tile?
Great question, not sure about this one. The tiles are not too heavy, its more a matter of if the velcro strips will stick to the tiles.
We need to set up and tear down our mats on the days that we use them. We need mats this size to fit in our storage closet. Will the mats hold up with this kind of use?
The tiles can be installed and reinstalled to some extent. This would depend on the number of times per week or per month.
I would like to put in my garage, could I park my car on these mats?
No these tiles can not support the weight of a car.
REVIEWS⌃ Back to top
Customer Rating:
11/07/2016
I absolutely love these mats!!! Excellent product at an excellent price. I bought 36 pieces to cover a 12' x 12' area. I teach martial arts lessons privately and these mats work perfectly. I teach Filipino Kali, Silat, Muay Thai, Jun Fan Jeet Kune Do & grappling. You can definitely do takedowns on these mats but depending on how hard you land you might feel some impact. I already have an extra fold out mat to put on these mats and that works great for the throws. Installation was very easy. Took me 45 minutes to lay them out. I laid out the 3 sides then filled in the middle and then closed up the other side. I also laid out plastic sheeting (because of the hardwood floor underneath) just to protect the floor from any moisture when I clean the mats. Very pleased with this purchase. I highly recommend these mats. By the way, I'm 50 years old and have been in martial arts for over 35 years so I've seen my share of mats. You won't be disappointed with these.
Carlos
New Windsor, NY
Customer Rating:
10/12/2016
My children love the mats. We installed them in our unfinished basement, directly over the concrete floor covering approximately 300 square feet. As soon as the project was complete, they started playing on the mats daily. Not only do they insulate, they make for a safe play environment. We also use this space as a home gym area.
Vladimir
Lakeshore, ON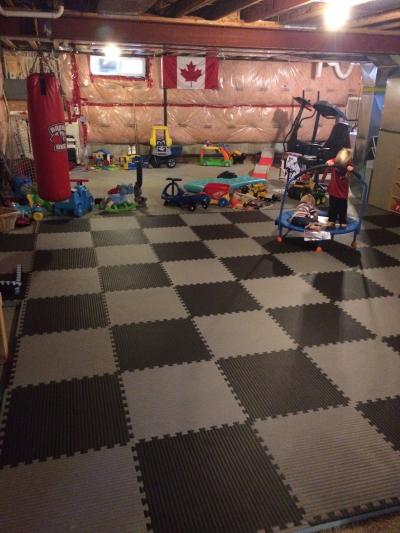 Customer Rating:
09/16/2016
thick, heavy, solid, firm mats ...

too firm.

feels wonderful to stand on. so much so i sometimes walk on them for no reason just for the feeling of my feet getting massaged ...

but when i lay down on them to do some crunches etc. it feels as hard as a wooden floor. they give way under my feet or knees or elbows but if i lay down flat there is no give at all - it just stays flat.

basically great flooring if you're going to be mostly standing on it. if you need something to lay down on for some yoga or whatever may want to throw a softer mat on top.

another problem is my socks slide on this flooring like on ice. bare feet don't have that problem.

i now also own an Airex Hercules mat which i use on top of these tiles for various exercises i do on the floor and the combination of the two is heavenly. the top Airex level gives soft, comfortably cushioning while the bottom EVA tile layer gives support against bottoming out under knees etc. this was my plan from the beginning as i had previous experience with EVA tiles and i knew they would be too firm for my liking on their own. i also had previous experience with Airex mats so i could design this sandwich and it worked out exactly as i hoped.

i ordered this product twice and both times there were no issues with fast shipping. the price is also right. all in all i would recommend this product for some use scenarios and not for others. hopefully this review can help you decide.
George
Brooklyn, NY
Customer Rating:
08/26/2016
Great product easy to install and fits the bill.
Dean
Kula, HI
Customer Rating:
08/25/2016
Solid material, reasonable weight, easily storable.
Justin
Brewster, MA
Customer Rating:
08/14/2016
Lior
Greatneck, NY
Customer Rating:
08/04/2016
Use these for a living room home bjj/gymnastics/''don't be lazy'' gym. These are very good, and stay good, for rolling and even some falling (better than judo mats, better than the mats I usually use at my bjj club, I'm tall and heavy so I got these mats partly to practice stand up game). From my years of martial arts experience, they are exceptional in not getting your toes tangled up. They are as easy to clean as you could expect (there is texture). There is a slight factory smell of them at first but it goes away in a day or two, not enough to bother my sensitive nosed friends. Only issues so far: I have managed to damage them by dropping kettlebells on them, so I don't recommend them as metal weights supports but that's not what they are intended for anyway so I'm not too bothered.
David
Englewood, OH
Customer Rating:
06/30/2016
This mat is beyond expectations. Firm enough for take-downs and perfect texture to roll (without sliding). Only regret is that I don't have more space to expand. 8X8 is more than enough room to train with a partner. The mat also doesn't move at all when training.
Richard
Brooklyn, NY
Customer Rating:
05/26/2016
The mats are great. I have a small apartment space and set these up in the corner of my living room. I get to train with my wife and my toddler gets a fun area to practice his ukemi. They also are really easy to put together and take apart so when people are coming over or my wife is sick of seeing them I just stuff them under the bed.
Dylan
Sacramento, CA
Customer Rating:
05/11/2016
I love them ..except I wish it had the ramp down edges..Our babies have a pretty thick drop.
Andrea
Blue Springs, MO
Customer Rating:
05/06/2016
Mats are perfect, exactly what we needed!!!
Todd
Gilbert, AZ
Customer Rating:
03/09/2016
Exactly what we were looking for and perfect for in-home use. It was also easy to put together.
Julie
Eastlake, OH
Customer Rating:
01/29/2016
Cynthia
Pleasant Hill, MO
Customer Rating:
01/12/2016
My husband loves these mats!
I got him 12 tiles for Christmas to set up his own workout space in his half of the garage. Ever since we moved he has not had any space of his own or place to train MMA, and he was missing this so much. Needless to say, he was thrilled on Christmas morning and says that the mats work great for his needs. The garage may not be the prettiest place, but it gets the job done!
Lori
Franklin, TN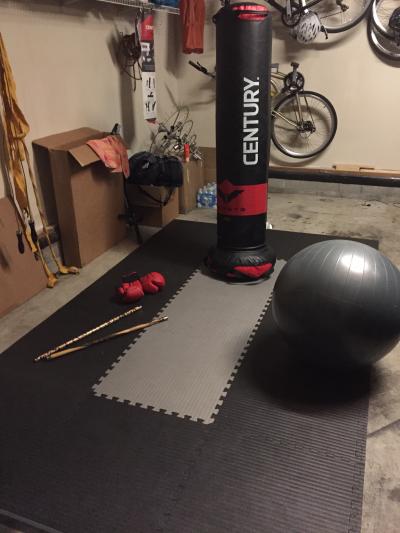 Customer Rating:
11/16/2015
Great mat, easy assembly, high quality materials! Recommended!
Marc
Great Neck, NY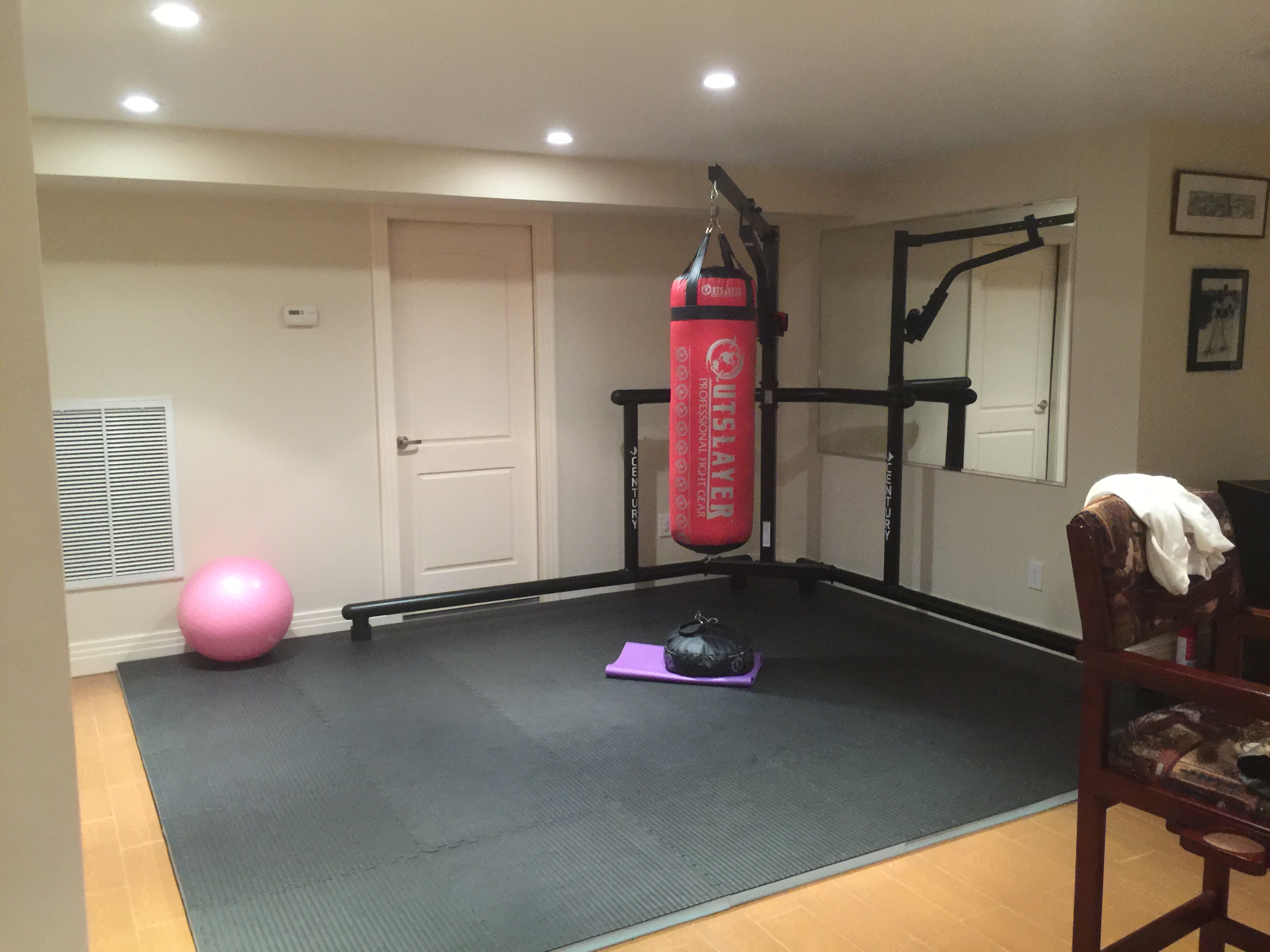 Customer Rating:
11/11/2015
When I ordered them I had no idea that they'd be this nice. I recommend 110%!
Risby
New Britain, CT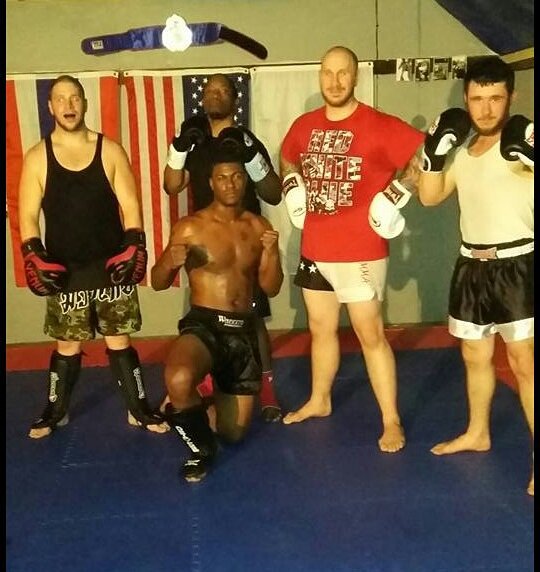 Customer Rating:
09/18/2015
Super happy with the mats. Was looking for something that we could workout on and also the boys to wrestle on. These mats are firm, but yet shift enough to roll on. Great price and great mats.
Dave
Village of lakewood, IL
Customer Rating:
09/09/2015
The thickness and padding is perfect for TKD. Poomsae does not hurt my feet or knees. Very stable for kicking practice and padding level works well for throws and take downs. No smell and easy to assemble.
William
Green Brook, NJ
Customer Rating:
08/26/2015
I love these mats!
Easy to install, easy to roll on, and easy to clean.
When I expand my home gym I'll be going back to GreatMats and buying some more!
Christopher
Waco, TX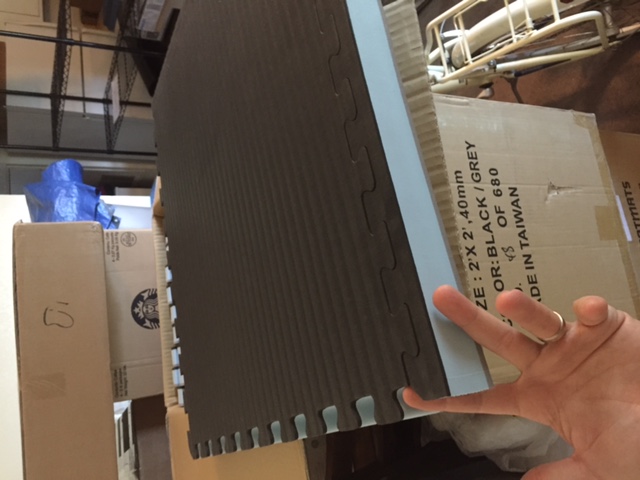 Customer Rating:
03/23/2015
I recently purchased the 1 5/8'' BJJ mats, and I love them. My family has been using the mats for exercise, and I am working on a mounting system for my punching bag. I love the density of the mats, and the installation was very simple. Great purchase!!

Thank you!
Jamie
Excelsior, MN