These gymnastics mats feature 18 oz. 6P compliant vinyl covers and feature hook and loop fasteners on all four sides. Use these gym mats for sale for gymnastics, cheer and tumbling, or for exercise and martial arts. While these gym mats are affordable, they are still made of high quality materials with industry standard foam, vinyl, and double stitching. These tumbling mats are in stock and ready to ship.

4x10 Ft x 2 inch. Our gym mats for sale are ideal for cheerleading training, gymnastics training, floor exercises, wall pads, martial arts training, Pilates, and a variety of other exercises in home or commercial settings.

These gym mats are for sale for home tumbling and cheer practice. They are also great for gymnastics training or for training in martial arts studios. Cheerleading teams find these mats convenient because they are so easily transported and provide great impact absorption. All of these tumbling mats feature hook and loop fasteners on all 4 sides. They come with a rugged 18-oz vinyl cover.

All of our gym mats and tumbling folding mats are hand-crafted of extremely durable 18-oz coated vinyl with double-stitched seams. These tumbling mats feature 2-foot wide panels that fold accordion-style for easy storage and transportation. All folding gym mats feature 2 inch hook and loop fasteners on all four sides for end-to-end and side-to-side attachment as desired.

Softness and shock absorption make these sale-priced mats an excellent multipurpose mat. They can be used to cushion athletes from high impact activities but are also comfortable enough to be used for floor exercises.

These mats can be used as wall padding also, simply screw the external flange on the long side of the mats to a firing strip attached to the wall.

The vinyl used with this product is 6P compliant for Phthalates and lead-free. This product meets California state law Proposition 65 requirements.

Mat Safety Tips: Mats and protective equipment are never 100% effective at eliminating or reducing all injuries. Mats are not fail-safe. Nothing can substitute for proper instructions, spotting and good common sense in the teaching of gymnastics or other activities. Landing on the head or in an out-of-control position can result in injuries regardless of your surface padding or the number of mats you use.

Hook and Loop Fastener Information: V4 has Hook and Loop Fasteners on all four sides. Choose 4V for attaching the gym mats to each other on the long side of the gym mats - for side-to-side placement.

This Product Ships UPS Ground, FedEx Ground and/or Freight.
Please review our
shipping disclaimer.
Color: Royal Blue
Thickness: 2 inch
Size: 4 x 10 Ft
Weight: 30 lbs
Hook and Loop Fasteners on 4 Sides
18 oz 6p Compliant Vinyl Cover
Pricing for Gym Mats 4x10 Ft x 2 inch
4x10 ft x 2 inches
$209.00 per piece
Customer Reviews
Customer Rating:
The mats are absolute quality.....I have been teaching martial arts for 35 years and have used other brands of mats....as far as price customer service and quality of product great mats has it! Looking to buy 6 more mats this week for my school

Very happy
Jack Buckley
American ''Streetwise'' Karate
Pittsburgh Pa
jack
mc kees rocks, PA
10/05/2014
Customer Rating:
Great thick mat. My teenage tumblers love the mat. It's perfect for back handsprings, tucks, rolls, etc.
Amy
Norman, OK
09/14/2014
Customer Rating:
After using the mats for the first time, I find that they work great, suitable for wrestling takedowns as well as grappling and rolling around on them. The 2 in. thickness provides firm footing for wrestling, while still being adequate to cushion a fall. The 4-side velcro allows me to quickly connect three of them together to make a 12x10 ft mat, and as quickly pick and fold them back up for storage. The 4' width also allows me to transport them easily to another location, making them even more versatile. If I had room, I would buy more of the same pads for an even larger area. They shipped quickly, were well wrapped to prevent damage and arrived in perfect shape.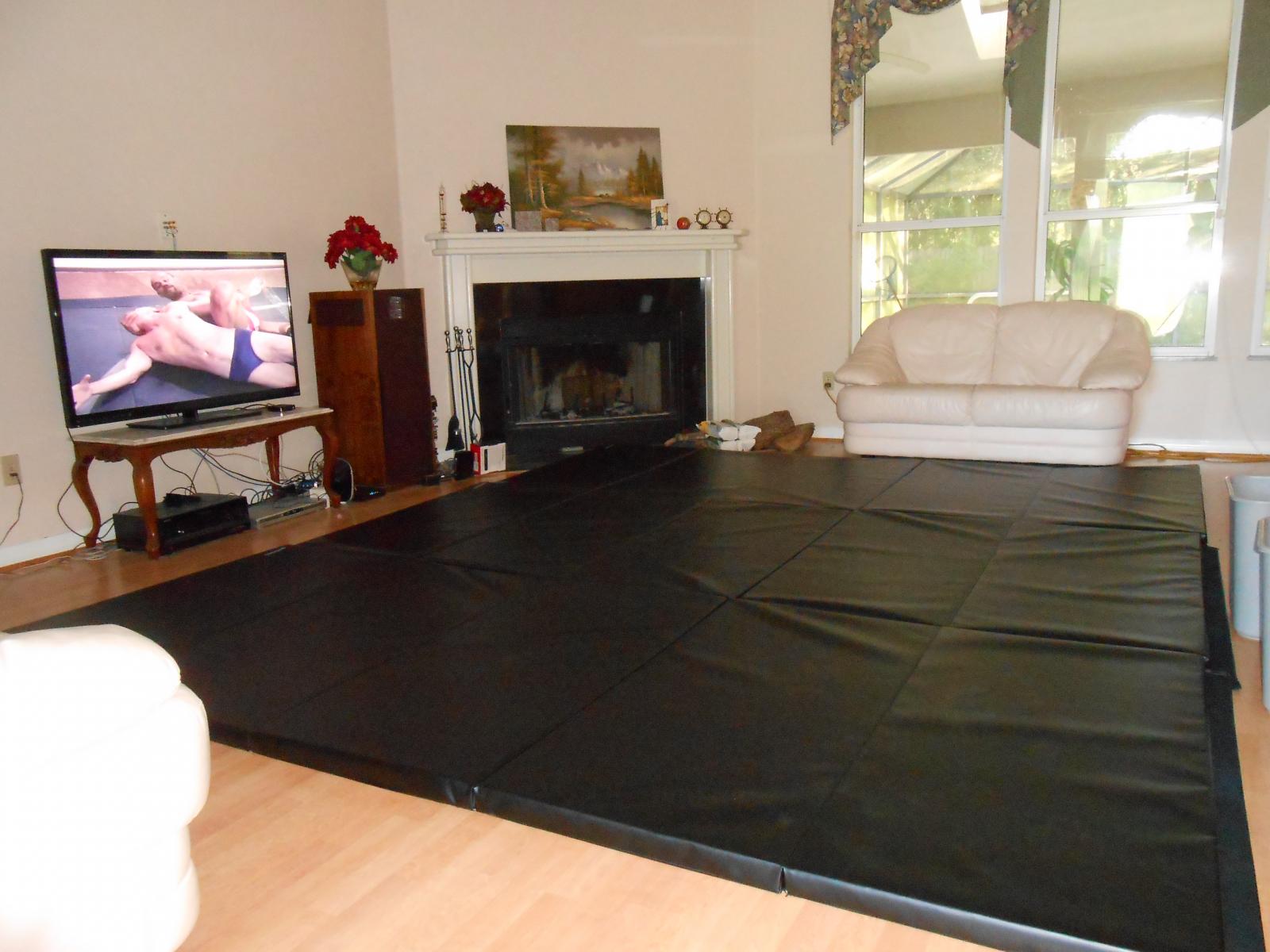 Edward
Gainesville, FL
08/29/2014
Customer Rating:
These are the most supportive mats on the market. They do not break down and need replacing like the ones that have the zipper closure. Those specifically say foam can easily be replaced. Ours are installed under our daughters balance beam for safety on the concrete floor in our garage. She also puts the mats end to end for tumbling practice. No worries. They are very thick and heavy duty. We love the greatmats.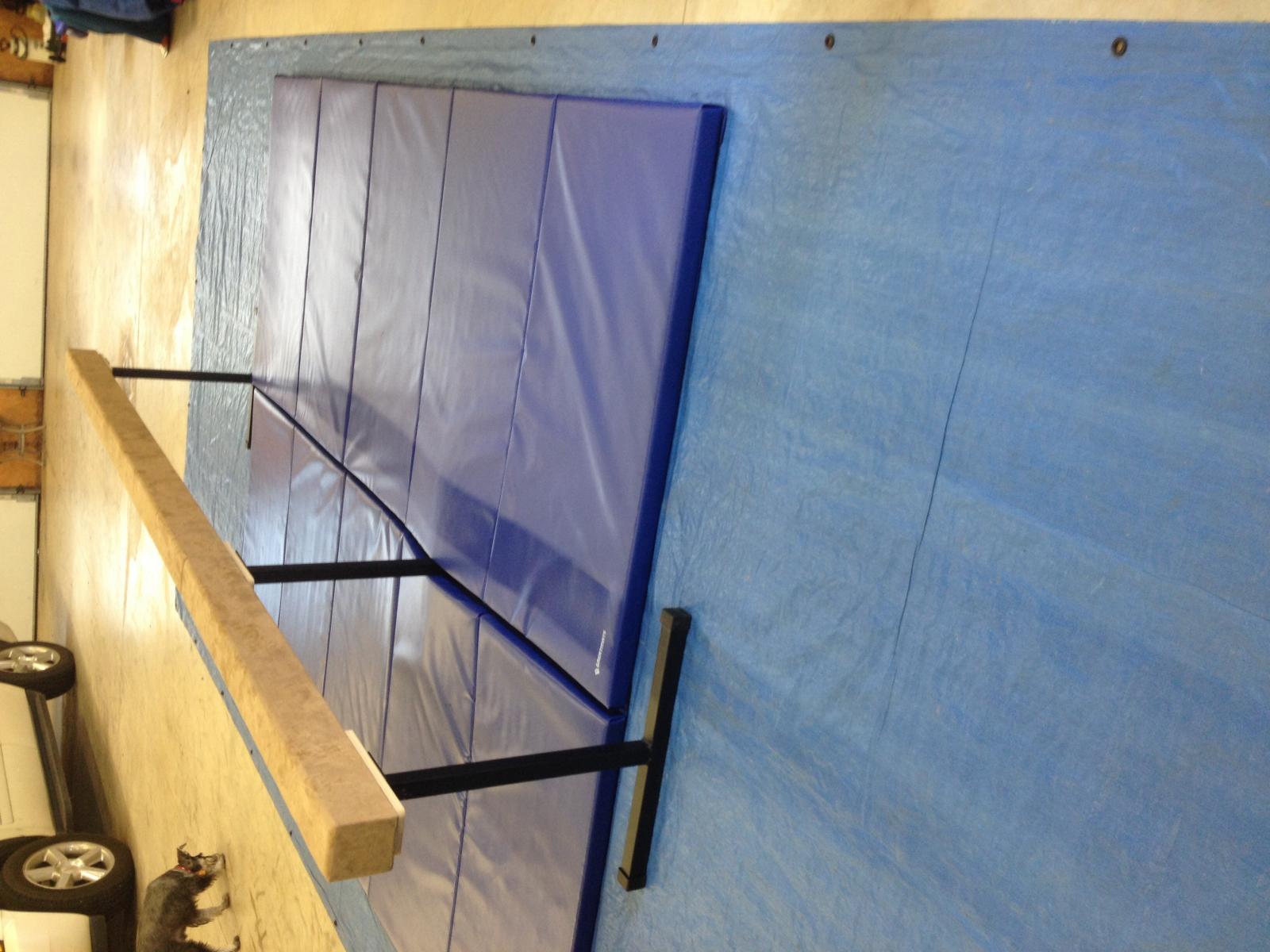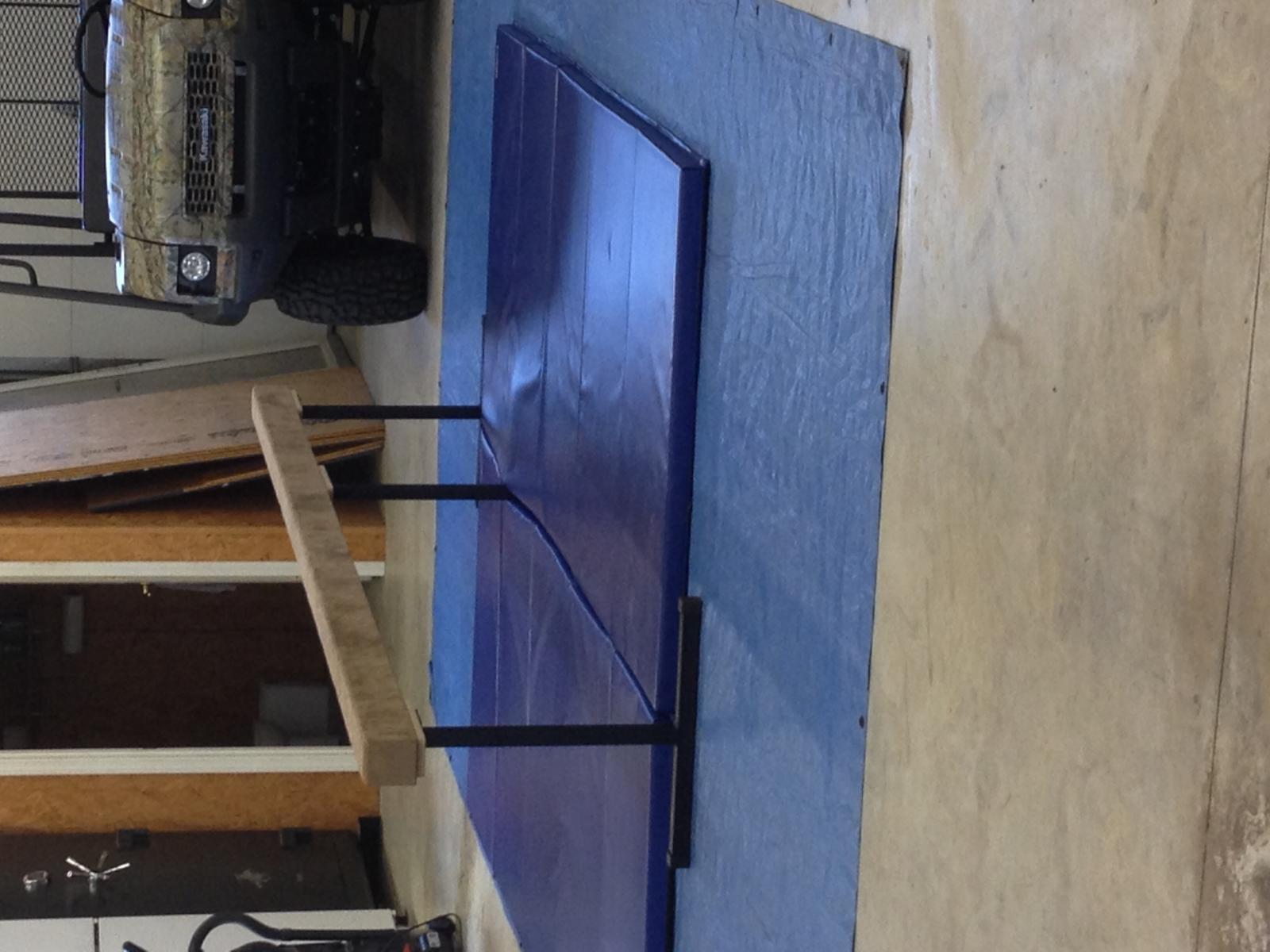 Tanya
Batesville, AR
07/21/2014
Customer Rating:
The mats are working very nicely and were easy to install.
Jamie
Lansing, MI
07/09/2014
Customer Rating:
We were a little disappointed that they did not guarantee delivery by Christmas and luckily the mat did arrive right before Christmas on 12/24. But, my daughter loves her gym mat. It is well made and durable. Only negative is that it has no handles to carry around and it is heavier then I thought. She likes to carry to different rooms and when it gets warmer probably outside too. But overall a very good mat!
Michele
Shrub Oak, NY
01/23/2014
Customer Rating:
My daughter loves it! Would reccomend. Very nice people to deal with too.
michelle
levittown, NY
01/18/2014
Customer Rating:
Excellent quality. Seems to be easily as nice as what my child uses at her competition acro dance studio. no complaints at all. It will absolutely hold up to home use. Appears as though it would be very difficult for them to wear out. It's a heavy duty piece of kit. We put it in the foyer and the girls tumble away.
Paul
CHARLOTTE, NC
01/17/2014
Customer Rating:
great for tumbling
Robert
SAN ANTONIO, TX
01/17/2014
Customer Rating:
Excellent, top quality ! Would Buy again. Used everyday.
Albert
East Granby, CT
01/15/2014
Customer Rating:
Great product at a decent price. Highly recommend.
JAMES
Crystal Springs, MS
01/11/2014
Customer Rating:
The mat is great! It's well made, durable, long enough, and attractive. My daughter loves it. We paid $100 for a mat from a local store that wore out in less than a year. This one is made to last for many, many years. It was definitely worth the money.
Constance
Mechanicsburg, PA
01/07/2014
Customer Rating:
Perfect! Just what I wanted for my daughters and they love it!
Jennifer
Rochester, MN
01/05/2014
Customer Rating:
mats have a close closed fit
William
Kent, OH
12/26/2013
Customer Rating:
This is a fantastic product of superior quality. My only complaint is that when installed on top of hardwood flooring, an after market product must be applied/attached in order to protect the floors from the bristle side hook and loop (Velcro) fastener strip on the underside of the mat. That is not a deficiency in the product, just my personal observation. I would definitely order this and similar products from Greatmats in the future.
Samuel
Dartmouth, MA
12/14/2013
Customer Rating:
I ordered this mat for our home so my daughter could practice her tumbling. This mat is high quality and very nice. She was very excited to have it at home and practices on it all the time. The kids have been finding all kinds of uses for it and it seems like it will last forever.Good purchase!
Julie
Stow, OH
12/06/2013
Customer Rating:
Bought this for my granddaughter and she just loves it. Made very well and worth the money. Will get another one at Christmas time.

Dorothy M

North Cape May, NJ

09/03/2013