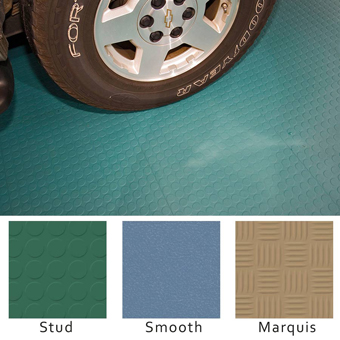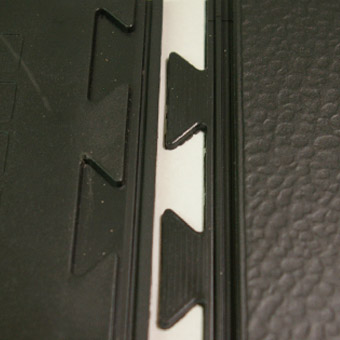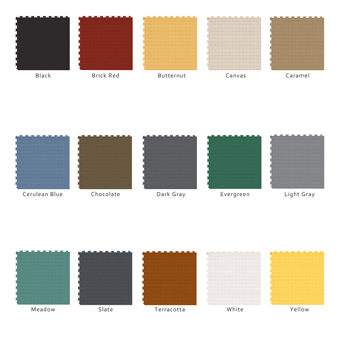 Using only a few simple tools, minimal subfloor prep and no adhesive, your new floor will be installed and ready for immediate use in no time. Tuff Seal Tile is built to last, but can be moved or reinstalled in seconds without disturbing surrounding tiles.






Tuff Seal Tile can be used to cover any clean, flat interior surface. From garage, residential and industrial areas to commercial, institutional, retail and even airplane hangar facilities, Tuff Seal Tile improve the look, safety and comfort of any area. Installation of Tuff Seal Tile is simple. Just overlap, tap and it's done! Once in place, the seams between Tuff-Seal's interlocking floor tiles are virtually invisible. The interlocking tiles are specially designed to create a tight-fitting, precise and watertight flooring area.

Tuff Seal Tile is also excellent for aircraft hangars, making them warmer and more comfortable to stand and work on, while reducing dust and noise. Whether flooring a garage, industrial site, hangar or virtually any other interior area, Tuff Seal Tile will get the job done.


Please note:
Use Tireguard overcoat application to product your new PVC modular floor tiles from discoloring due to contact with automotive tires.

Mix together parts A and B prior to application. 1 gallon of mixed Tireguard product will cover about 200 SF of floor space. Install this product immediately after installation of this floor tile.

As an added precaution we recommend that customers install black tiles in the areas of the floor where automotive tires will come into contact with this floor product.

Tireguard's price is $115.00 per gallon, please speak with customer service to order this product.

Please note:
the Recycled Black tiles will not interlock with any of the colored tiles. In order to achieve black with another color, please order all Prime material.

This product is shipped UPS or FedEx Ground and or via freight delivery
Please review our
shipping disclaimer.
Size and Dimensions:
17.68" x 17.68" x 1/4" thick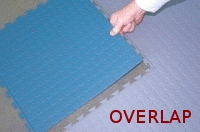 Specifications:
Type:
Injection-molded, homogeneous solid vinyl tile

Composition:
Virgin PVC

Styles:
Stud, Marquis and Smooth

Tile Dimensions:
17.68" x 17.68" (450 mm x 450 mm)

Tile Area:
2.17 s.f. (0.202 sm)

Tile Thickness:
1/4" (6.5 mm)

Tile Weight:
3.44 lbs (1.55 kg)

Weight per SF:
1.59 lbs (0.72 kg)
Pricing for Tuff Seal Tile
Prime

On Sale Now




$11.95

per piece - $5.51 per SF
Was:

$15.95

per piece

You Save 25%

Recycled Black

On Sale Now




$9.95

per piece - $4.59 per SF
Was:

$14.49

per piece

You Save 31%

Reducer Strip
$2.25 per LF



Black






Brick Red






Butternut






Canvas






Carmel






Blue






Chocolate






Dark Gray






Evergreen






Light Gray






Meadow






Slate






Terracotta






White






Yellow



Customers who viewed this item also viewed: