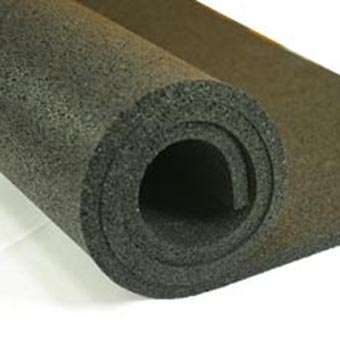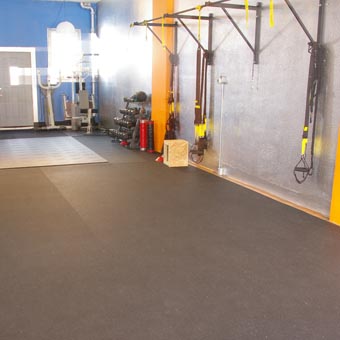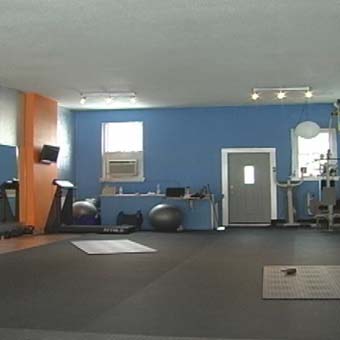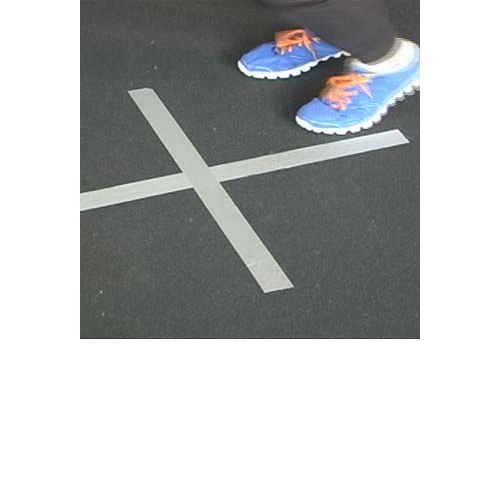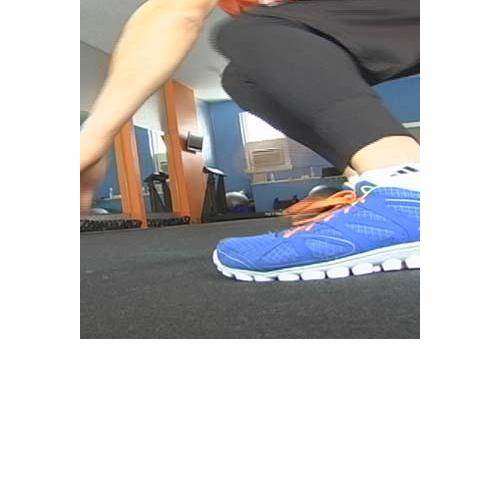 This highly shock absorbent Plyometrics Mat comes in two popular thicknesses for beginning jumpers, or intense aerobics and advanced plyometrics. Our full five-year guarantee tells you how confident we are in its unmatched durability; this floor will stand up to the explosive repetitions performed in this rigorous athletic workout. Easy to cut and easy to install, you can order just as much as you need, 30 linear feet or more. Tape or glue down installation is recommended.


Our Plyometrics Mat is economical and easy to maintain. Simply vacuum as needed and damp mop occasionally with a neutral Ph cleaner such as Taski Profi. The slightly porous structure of Plyometrics Mat that gives it resiliency requires more drying time than standard rubber flooring. Be sure to avoid using any solvent or oil-based cleaners such as Pinesol, Lysol, Murphy's Oil Soap, WD-40 or paint thinner that will cause the flooring material. to break down. Only use a Nuetral Ph cleaner to wash this flooring material.
Recommended Adhesive
for glue down installations is ChemRex CX-941.

Please Note: Please wear protective gloves when using the CX-941 Adhesive product - as if any glue gets on your hands we have no products to recommend for removal of the glue from your skin.

Should you need to store your roll, always use the cardboard core that the roll came with. Roll up tightly, tape firmly, and stand the roll on end to store. This roll is NOT designed to be rolled up without the core.

This product is shipped via freight delivery.
Please review our
shipping disclaimer.
Pricing for Plyometrics Mat - Minimum is 30 linear feet
3/8" 100% Black

On Sale Now




$1.64

per SF $1.64 per SF
Was:$2.19 per piece

You Save 25%

1/2" 100% Black

On Sale Now




$2.05

per SF
Was:$2.27 per SF

You Save 9%



Black



Customers who viewed this item also viewed: