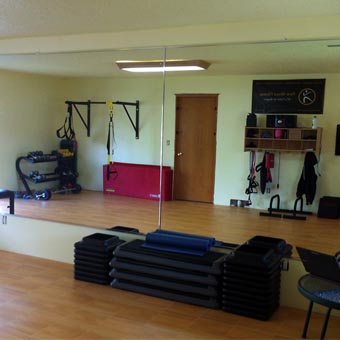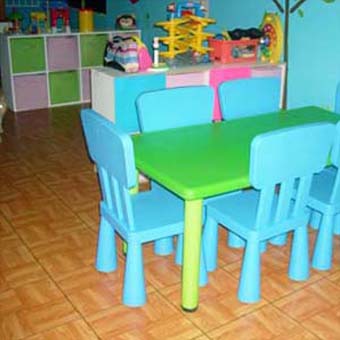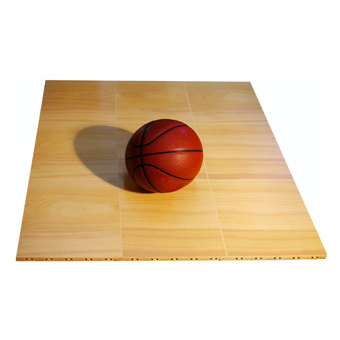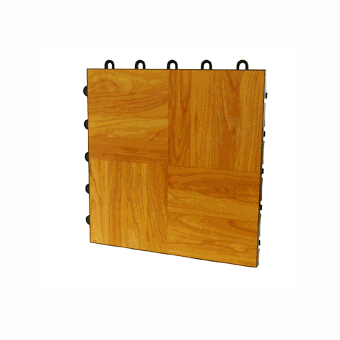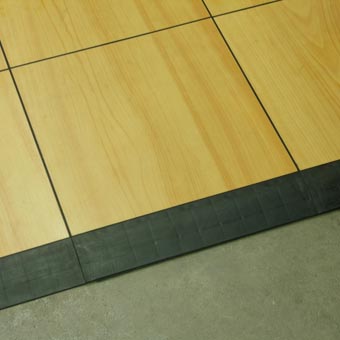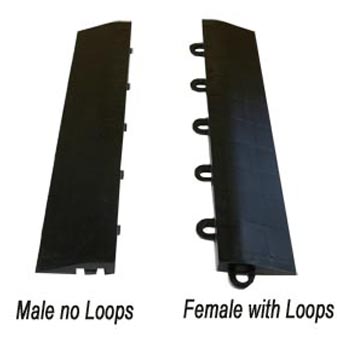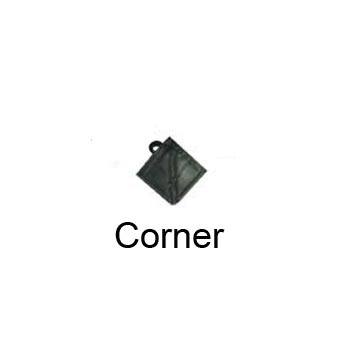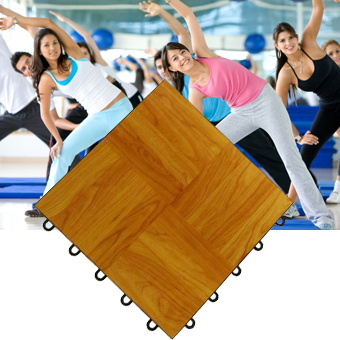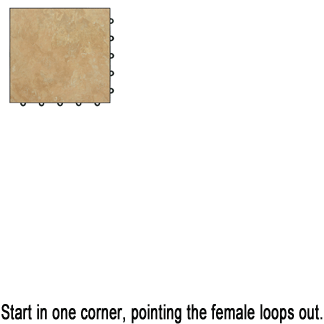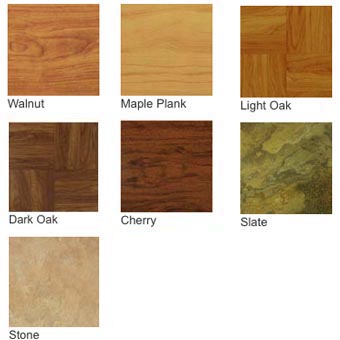 This raised modular floor tile is great for home flooring installations, porrtable dance floors and athletic multi-purpose flooring. This modular flooring tile for basements features a 15 year wear layer for residential use and a 7 year wear layer for commercial installations. The wear layer is .03 mm thick and is considered a commercial wear layer thickness. The product warranty is 5 years.

The Max Tile takes modular floor tiles to the highest level of quality and durability. The commercial grade laminate vinyl tile top surface is a full 3 mm thick. The vinyl features UV protective coating and the surface of this tile will never need refinishing, is scratch and wear resistant. This tile is an excellent choice for portable dance floors.

The durable polypropylene base tray has been computer designed for repeat installations without tile connector degredation. The unique tile connector system offers users portability, strength and stability that allows for easy installations and repeated removals for portable dance floors and outdoor events as portable flooring.

This modular floor tile is a great choice for a basement flooring solution, especially on top of damp basement floors where air circulation is desired. Max Tile is simply the best non-absorbent vinyl laminate modular floor tile on the market.

For athletic court floor installations indoors, we recommend a 3 to 6 mm low density rubber underlayment be installed under the Max Tiles, for added cushion, quiet, and comfort when indoors that is needed for court floors. This tile is great for multipurpose use rooms in churches or community centers where an athletic combination meeting room space is needed. This tile is non-absorbent and can be painted with court lines.

Max Tile is a tight fitting raised floor tile that easily interlocks together and makes for a great DIY installation project. To connect the tiles together, place the tiles are on a hard surface, then simply align the tiles with the nubs on top of the loops and step on the top tile with your foot.

Choose a warm and comfortable wood grain pattern or one of our popular slate looks to match your interior design and bring your basement floor to life. This flooring for basements will provide durability and quality.

Easily assemble and disassemble this tile as many times as needed. This tile is perfect for residential basement floors, portable dance floors, athletic sports facilities, or multi-purpose spaces such as church halls and YMCA courts.

The surface texture of this vinyl tile features a scratch-resistant top that is designed for heavy traffic. This allows the flooring to be used with tables and chairs during the day and a basketball game or aerobics class at night.

This innovative raised floor tile system offers versatility for all types of residential and sports flooring installations including basketball courts, gym floors, Jazzercise and aerobics floors, portable dance floors and residential basement floors.

The color of plastic base tray will match most of our wood grain designs for improved seamless aesthetic appearance in your sports or athletic facility. The commercial grade 3 mm thick luxury vinyl is available in many pleasing wood grain and stone designs.

Applications:
Portable Dance Floors
Aerobic Flooring
Court Floors
Trade Show Floors
Basement Flooring

This product is shipped UPS or FedEx Ground and or via freight delivery.
Please review our
shipping disclaimer.
Features:
Material: Luxury Vinyl Top with Polypropylene Base
Material Density: 100 Shore A, top surface
Type: Tile
Country of Manufacture: USA
Tile Size: 1 feet x 1 feet
Thickness: 5/8 inch
Connection: Snap together, loops and nubs
Universal Interlocks: No
Weight per: 2 pounds per tile
Edge Type: Straight Edge
Tiles per Carton: 26
Cartons per Pallet: 24
Ordering Minimum: 26 Square Feet
UV Treated: No
Stocked: Yes
Non Absorbent: Yes
Ships Out From Warehouse: 1-3 days
Warranty: 5 Years
Border Strips: Ramped Border Edges
Installation: Snap together, no special tools, dry lay rubber underlayment when used
Special Adhesives: Non
Top Texture: Smooth Flat, Non Slip
Loss Per Tile: None
Reversible: No
Product Specification PDF
Pricing for Max Tile
Max Tile

On Sale Now




$4.79

per piece
Was:

$5.95

per piece

You Save 19%

Borders
$2.00 per piece -
Corners
$1.50 per piece -
Hardwood Platform Truck Push Cart - more info

On Sale Now




$249.00

per piece
Was:

$299.00

per piece

You Save 16%
Customers who viewed this item also viewed: