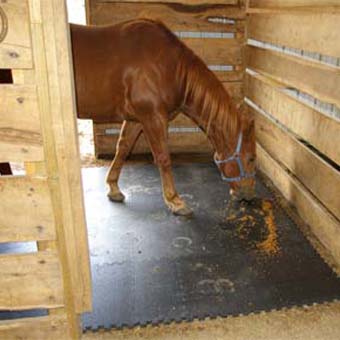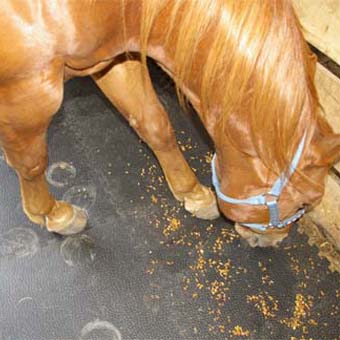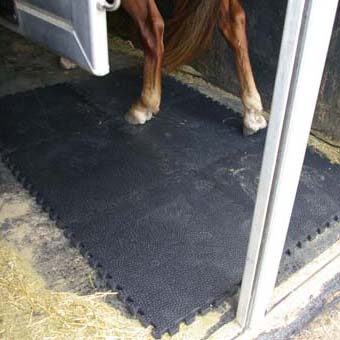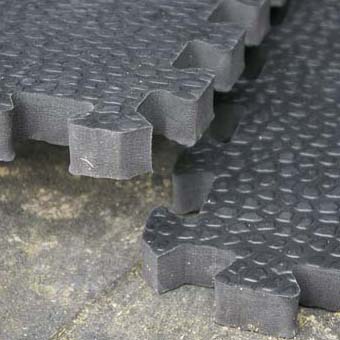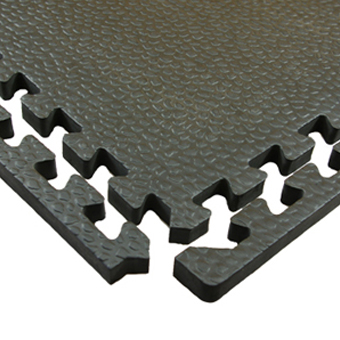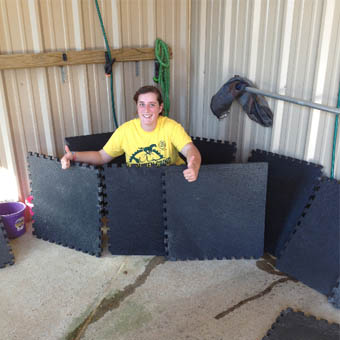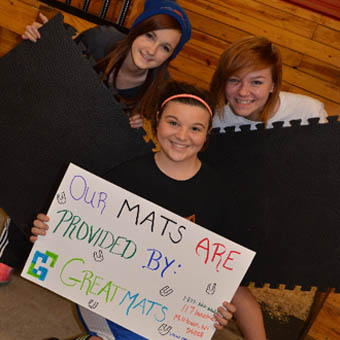 Greatmats interlocking portable stall mats are the perfect lightweight yet durable solution for horse trailer mats, portable horse stalls and temporary horse stall installations. These portable mats are designed to be used in temporary and low use installations. We do not recommend this product for extended permanant use.
Applications:
Portable Horse Stalls
Temporary Horse Stalls
Trailer Flooring
Please do not expose this product to direct sunlight. These portable stall mats will expand and deform if exposed to direct sunlight. EVA foam mats are subject to expansion with dramatic changes in heat and cold, related to exposure to direct sunlight and/or significant increases in humidity, or throughout an annual freeze / thaw cycle in outdoor environments.

This product changed from 20mm to 21 mm Thickness, + or - 1 mm in July of 2012.

If this particular foam mat is not perfect for your application or budget please consider one of our other foam floor mat options, we offer a complete and comprehensive line of interlocking foam floor mats to our customers, some starting at $0.99 cents per square foot and while other foam mat products offer free shipping. If you have questions please Chat with us online, send an email or call our friendly customer service center to speak with one of our flooring experts about our foam mats.

This product is shipped UPS or FedEx Ground and or via freight delivery.
Please review our
shipping disclaimer.
Characteristics:
Lead Free and Latex Free
No Odor
Non Slip
Waterproof
LightWeight and easy to transport and install
Size and Dimensions:
2x2 Ft Interlocking Mats
21 mm Thickness, + or - 1 mm
3.2 lbs per piece
Product Info:
Black - Two Border Strips Included per Mat
Pebble Texture for Durable Surface Top
Double Sided for Longer Life Span
Chemical Resistant
No Adhesive Required
One-Year Warranty
Customers can save on shipping with this product becase it can ship via UPS ground vs. freight delivery for our rubber stall mats.
View Cleaning Instructions PDF



Black



Customers who viewed this item also viewed: