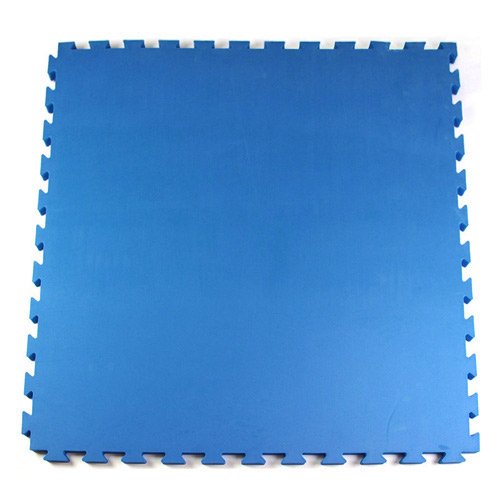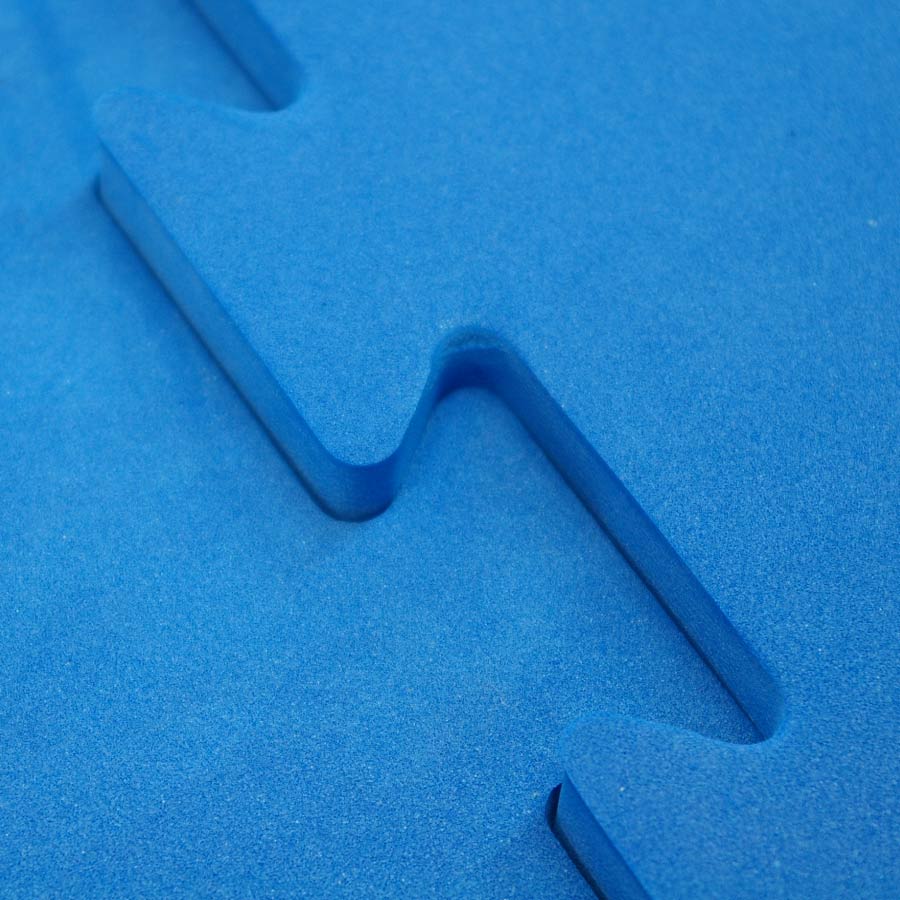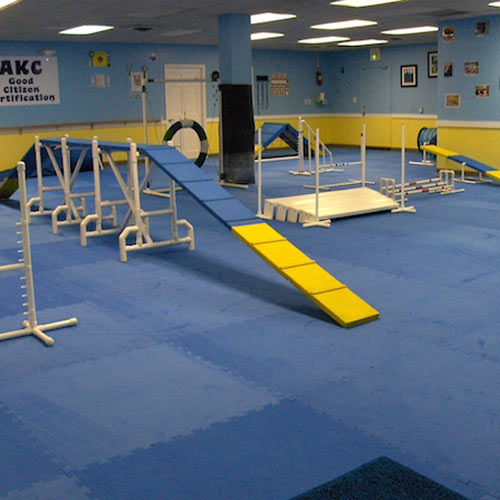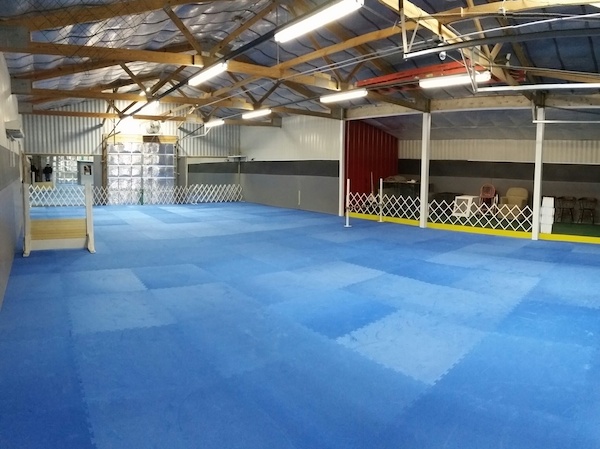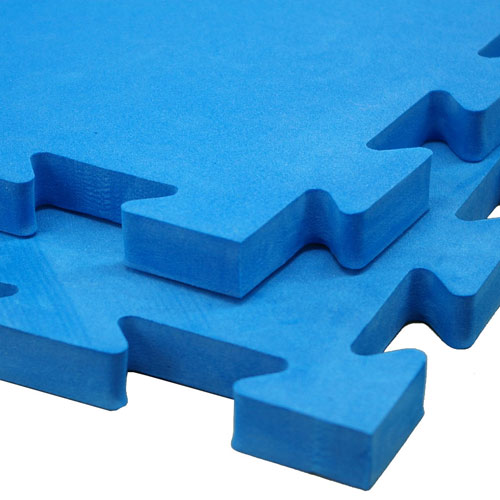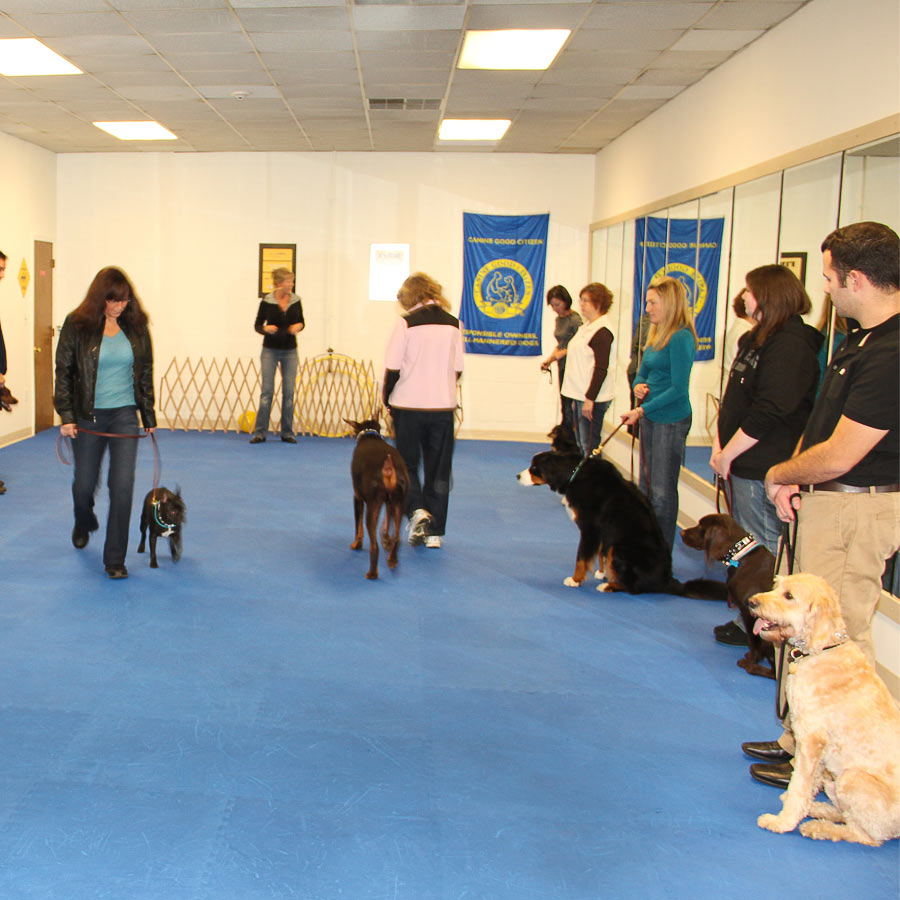 Dog Agility Mats Interlocking Tiles
(27 Reviews ) Write a Review
SKU# DAF34
On Sale
Reg: $23.95 per Tile
$21.95 per Tile - In Stock
$2.03 per SF
Ships out 1-3 Days
Ship times are typical, inquire for immediate availability.
For orders over 100 tiles please call customer service for volume pricing.
Use Types
Dog Agility Training, Fly Ball, Dog Obedience Training, Dog Training
Dog agility mats are designed to provide superior traction and comfort for dogs and trainers alike. Our dog agility mats are easy to install on any hard flat surface with no glue or tape required. This dog agility flooring system is designed to endure the daily punishment of agility training. You will be able to train your dogs in comfort with our durable foam agility mats. The interlocking dog agility mats are double sided for twice the use and life span.
Greatmats offers the best dog agility mats on the market at the best pricing available. Our dog agility mats feature a durable surface texture that provides exceptional grip and traction for dogs paws while providing enhanced support and cushion for trainers and dogs alike. Use our dog agility flooring under any type of dog agility training equipment. Many trainers use light and portable dog agility mats from Greatmats. They are important for the comfort and safety of dogs and trainers alike.

Dog owners and dog agility floor users will enjoy maximum comfort for many years with these durable EVA foam dog agility mats. They are double-sided and in-line reversible. This means that both sides of the mats can be used. Durable dog agility mats provide comfort for trainers and dogs that is unmatched by many other product on the market at unbeatable prices. Consider this product for your next purchase of dog agility flooring. Please contact our professional customer service or request a free sample online.

Precautions:
Because of the no-slip surface texture, some toenail scuffing, puncturing, indentations, or other markings in the dog agility mats surface is to be expected. Surface markings will not affect the performance of the agility mats or change the dog agility mat's ability to provide maximum anti-fatigue cushion and traction.

Color and shade may vary somewhat from tile to tile within the same order. This is common with this type of EVA foam material.

Volume Discount Pricing
26-49 tiles - $21.00 per tile
50-99 tiles - $19.50 per tile

Please request a quote for 26 tiles or more to get the above pricing.

For orders over 100 tiles please call customer service for volume pricing.
Maintenance
Vacuum weekly and clean your dog agility mats using a very dry damp mopping process using Pine Sol or similar on a weekly basis. Do not allow standing moisture to seep between the seams. An automated walk behind floor cleaner will make cleaning your flooring easier on a monthly or quarterly base. Use the softest scrubbers available and test prior to use to make sure the scrubbers will not damage the foam dog agility mats.
Shipping
Ships via freight delivery shrink wrapped on pallets.
This Product Ships Freight Only.
Please review our shipping disclaimer.
| | |
| --- | --- |
| In Stock | Yes |
| Product Type | Tile |
| Material Type | Foam |
| Product Edging | Interlocking |
| Thickness | 3/4 inch |
| Width | 3.30 feet |
| Length | 3.30 feet |
| SF per Item | 10.80 |
| Weight | 6.00 lbs |
| Packaging | Shrink Wrapped on Pallets |
| Number of Pieces per Package Type | 85 |
| Non Absorbent | Yes |
| Special Adhesives | No |
| Universal Interlock | No |
| Interlock Loss | 0.03 feet |
| Kid Safe | Yes |
| Material Density | Shore C 40 |
| Interlocking Connections | Yes |
| Made In | Taiwan |
| Order Minimum | 15 |
| Surface Finish | Felt grip top |
| Surface Design | Solid color |
| Installation Method | Interlocking, dry lay |
| UV Treated | No |
| Reversible | Yes |
| Border Strips Included | Yes |
| Manufacturer Warranty | 1 year limited |
Related Products:
Customer Product Reviews
Customer Rating:
01/29/2015
Installation was very simple and quick. It took a couple minutes to figure out to keep the corner that looks like an arrow all pointing the same and then it went down as fast as we could pick up a pick and set it in place. We've been using it for 2 weeks to practice Treibball and obedience now and love it! The dogs love it.The building isn't really big enough for much agility. It feels really nice and cushioned to walk on and insulates the concrete floor.
Sharon
Twin Falls, ID
Customer Rating: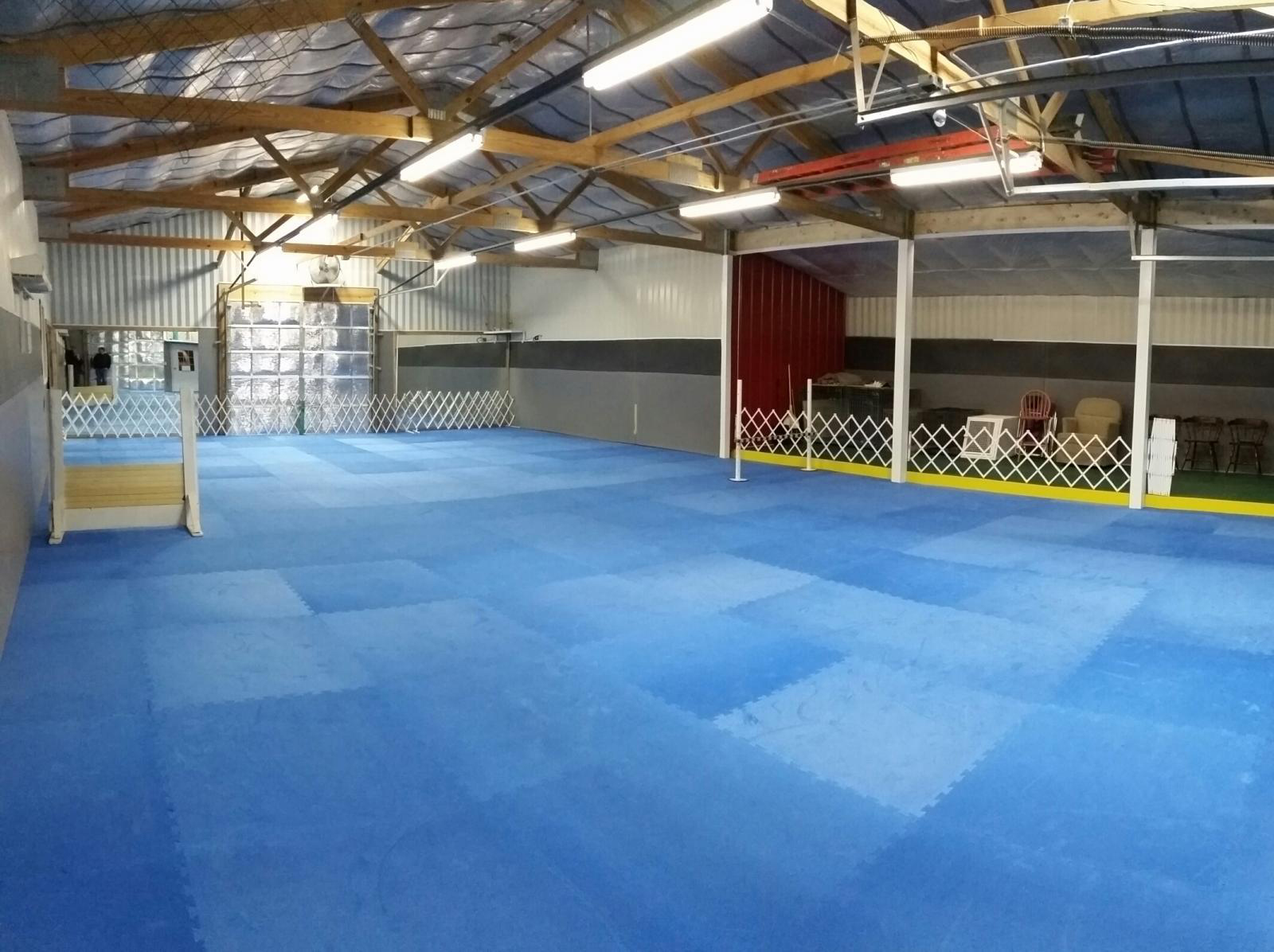 01/26/2015
We love our new Greatmats purchase. We purchased dog agility mats for use in our obedience training building. They met our expectations and were very easy to install. We already have highly recommended them to others in the market for mats.
Dawn
Plano, IL
Customer Rating:
01/21/2015
The thickness is great - my dogs can jump comfortably. I was disappointed that the product punctures so easily - the first day I had a lot of doggy toenail punctures in the mats. Greatmats called me back about that concern and said the punctures will not affect the integrity of the product. I've only had it down for a couple weeks, so I don't know what the long term quality will be.
Sharon
Salt Lake City, UT
Customer Rating: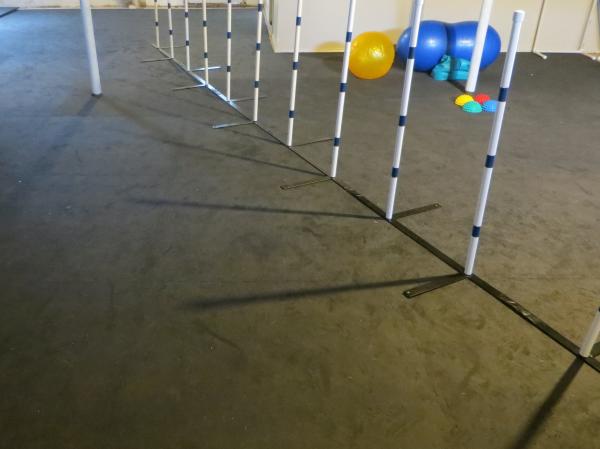 01/21/2015
I wanted mats for my basement so I would have a comfortable/safe area inside to play with my dogs, let them romp around, and to work on agility training. My basement layout is very odd shaped so I used Greatmats website Pro Floor Designer to calculate how many mats I would need, this was very easy to use and calculated accurately.

I was already familiar with Greatmats dog agility mats as the facility I currently rent for agility practice has them for their flooring. Paul in customer service was very helpful. Shipment was prompt & the mats arrived in good condition. They were very easy to put down. As noted in prior reviews for these mats, there is an arrow on each mat and that arrow needs to be in the bottom right hand corner as you lay the mats down, follow that and laying these mats is a breeze.

The mats will get scratches and small holes from the dogs nails. I've only had mine down for a couple weeks but I know from the agility facility I rent out, who's had these mats for years, this will not affect how your dog performs on these mats. I chose the black agility mats & couldn't be happier with my purchase. My dogs are HAPPY too !

Thank you Greatmats !
Shelly D.
Pennsylvania
Customer Rating:
11/18/2014
The Mats installed easily and we are completely satisfied with the product.
Beverly
Harbor Springs, MI
Customer Rating:
10/27/2014
Obediance Club of Daytona: The dogs and handlers love running on the mats. The members are all looking forward to trainining in our new Agility room. Also, they were very easy to install and look great.
Claire
Daytona Beach, FL
Customer Rating:
07/02/2014
Love the comfort. I wish it didn't dent as easily when something of weight is put on it, but I can deal with that. I use it for training my dogs and as a gym for myself. I have MS and I do a lot of stretches on the floor. These mats are so comfortable for that. Great product.
Jay
Shelburne Falls, MA
Customer Rating: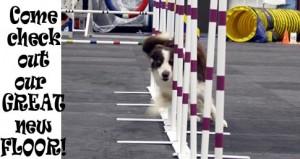 06/19/2014
Greatmats flooring is fantastic! Dogs, handlers & instructors are enjoying the comfort & stability of our new training floor. Kudos to the makers of this product!
Terri
Auburn, MA
Customer Rating:
04/07/2014
Beautiful color, great cushion for joints, awesome traction! Breeze to put down. Did a 2500 square foot area with just myself and my two teenage kids in about 3 or 4 hours. For super ease of installation, take a few minutes to decide where to start your floor for maximum use of the squares and for ease of connecting them. There is one corner on each square that is the connection spot to the next square. Just keep your eye on that, and the floor will go down effortlessly. Would have given a five star, but it does get beat-up looking fairly quickly from dog toenails and equipment. This does not however, effect the durability of the foam mats. Mud has been a little bit of a problem also. If you don't have a mop handy to instantly wipe up paw prints, it stains. I will at some point try the steam cleaning idea someone else suggested in their review.
Diane
Owings Mills, MD
Customer Rating: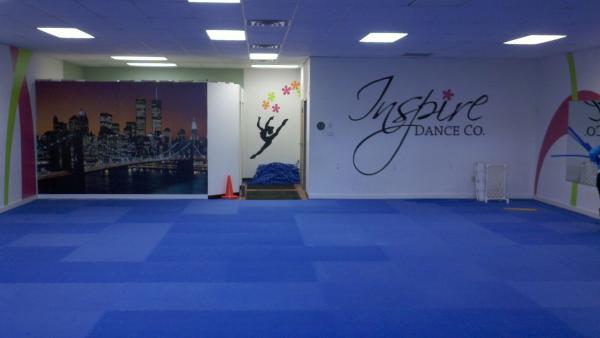 12/18/2013
This product is a great value for the money. I am using to train dogs in agility. It doesn't get high traffic, so I can not speak to durability, yet, but my dogs do not slip on it at all and they seem to love running on it. Also, my knees feel better working on this surface. We installed it in a space that is 34 x 44 and work on obedience, some short jump sequences and weaves and tunnels. It was easy to install, and I appreciate the light weight of the product. The space we rent is an old dance studio :)
Steven
Maumee, OH
Customer Rating:
12/15/2013
After using these mats at Dogstar Activity Center, I decided to buy some for my garage bay so that I could train during the winter months. They were simple to install and they easily clean up. My order was delivered promptly. I would absolutely recommend this product!
Tara
Groton, MA
Customer Rating:
12/12/2013
I looked at many options for my flooring for my new agility and obedience training center.
I chose Great Mats for several reasons: the price was competitive, for agility, the product offered great shock absorbition as I have big dogs and for obedience and rally it was not overly "cushy" and did not make for your dumbell bouncing all over the place. The product arrived in less than and week. It was easy to install-5 women installed it in about 4 hours to include doing some cuts around steel beams and doorways. The customer service along the way was superior too.
Lori
Denver, CO
Customer Rating:
10/30/2013
Love this flooring!!! Put it down in about 4hrs to an area 42'x48' gives me a great choice to train on those cold winter days and also be able to jump my dogs year round!!! Excellent product!!!
Steve
Wheeler, WI
Customer Rating:
06/13/2013
I love the new flooring. It is being used in a basement obedience training area. It was delivered to my husbands business. It took a couple of days to bring it home in his car and my minivan. Then we just brought it in the house and pushed the packs down the basement stairs. I still don't believe that each 5 tile pack weighs 30 lbs. I think it was much lighter than that. My husband and I (both senior citizens) were able to install it in about a day and a half. We installed everything that did not need to be trimmed, in one day, and spent the next half day installing the pieces that had to be trimmed.

It would have been nice to have some brief instructions on how to arrange each tile so that it fit with the one next to it. Once we figured out that the corner with the "arrow" had to be placed so that it appeared on the lower right corner of each tile, the installation was easy.

I am now trying to figure out how I am going to clean it. You recommend Pine Sol, but Pine Sol is poisonous to dogs, and my dogs retrieve stuff off the floor. So I am not comfortable using that product. Any ideas would be welcome.
Sue
Madison, WI
09/23/2012
Our mats arrived in perfect time and we did need a forklift to unload them off of the truck as we had 79 packages and they came on wooden pallets. When we set up installation, we had an assembly line and it only took us an hour and a half to lay the entire agility floor. They are beautiful. I highly reccommend putting carpet pieces under the ends of the contacts so they don't dent the mats, but I'll say the dogs and handlers love them. I'll be sending you some photos if you would like them for your website and if you want to go to www.DTCT.org you will see what our floor looks like. The color was perfect for our club and I must say, Paul M. was an awesome company contact for answering questions.
Cynthia
Tampa, FL
07/20/2012
Earlier this year, we began to take our choclate lab Kodiak to agility training at Clever K9 (Lakewood, NJ). Their flooring is by Great Mats. Fast forward to June, we installed the same flooring in my wifes' new venture Dalias Doggie Rehab here in Toms River, NJ. The toughest aspect of the installation was tearing up the glued down carpet. All 1200 square feet! The mats were so much easier.... maybe 8 hours. We placed contractors grade plastic sheeting on the floor to protect the mats from the remaining glue. The Ocean County Health Inspectors were pleased with the install as well.
Richard
Toms River, NJ
04/30/2012
I had a 30'x40' training building built and needed a covering for the 3/4" plywood floor. I ordered samples and talked with Paul about a suitable floor. I am very glad I went with the green Dog Agility Mats. They were easy to install and made clean cuts with a box cutter & straight edge. My dogs love playing and jumping on their new floor. I like going barefoot on it! I received them within a week of ordering. I knew ( from previous reviews) heavy objects will leave dent, so I make sure to put something under it.
Merry
Little Rock, AR
11/25/2011
I have been a groomer for 30 years and wish I'd been grooming on this flooring all that time!Thanks for the promptness in shipping.The product was easily laid by my handyman.It's 5-Star.
Belle
Peculiar, MO
06/27/2011
The floor was easy to install and looks great. My dogs seem to like the ability to "grip" the floor, and my knees feel good running on it.
Roz
Novi, MI
04/10/2011
So far, we love our agility mats. You should note however, that you need to
recommend putting something under any heavy agility equipment. Ie: Aframe, dog walk,
teeter, as these items permanently dent/cut into the mat. I have gone to my local
carpet store and purchased small carpet sample squares which seems to be working.
Otherwise, the mats are wonderful.
Also alot of AKC agility equipment is blue and yellow, therefore I would recommend
the green mats as the blue equipment mixes with the blue mats and its hard for the
dogs to see some of the equipment (broad jumps).
Lisa
Prudenville, MI
More Reviews...