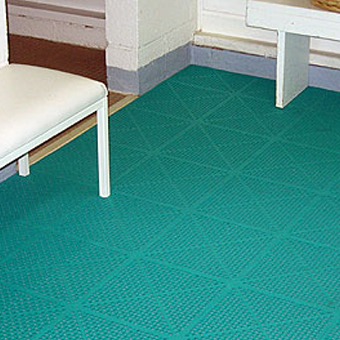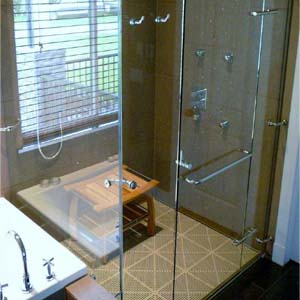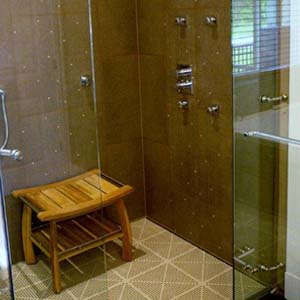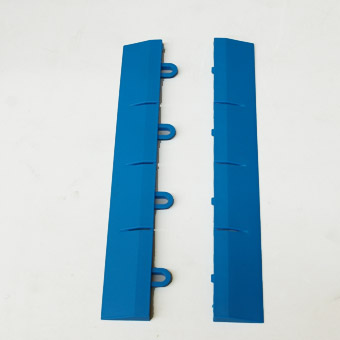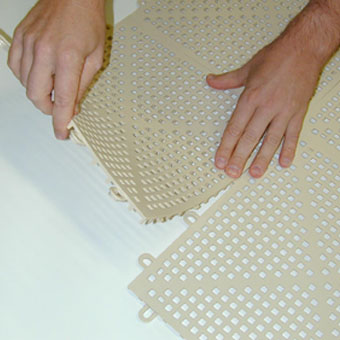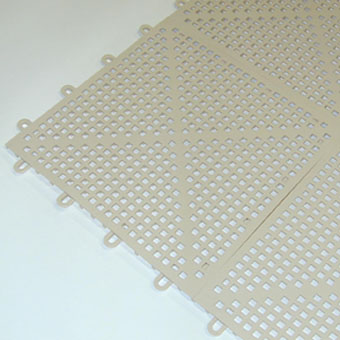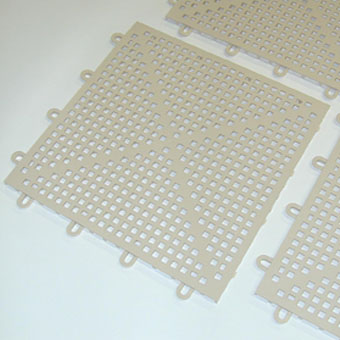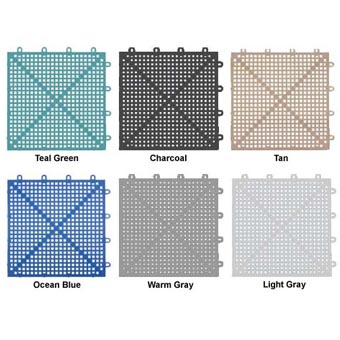 SoftFlex Floor Tile
$4.10
/ piece
Per SF $4.10
The ramp edges are used as a finishing edge.
Shower Tile Soft Flex is a unique solution to the need for a flow-through drain tile. A super soft but extremely durable PVC formula provides the ultimate in comfort. The lightly textured surface is both attractive and promotes safety.

Shower Tile Soft Flex for interior use only is ideal for all wet areas, including spas, shower areas, locker rooms, and more. Shower Tile Soft Flex comes in a variety of designer colors making attractive and distinctive design solutions a part of its appeal.
Base construction uses pegs that raise the tile above flooring, allowing instant drainage. This detail also highlights the simple but sturdy snap-in loops that make assembly so easy. Also note the unique texture that provides both comfort and non-slip safety.
Applications:
Spas and Hot Tubs
Shower Areas
Locker Rooms
Wet Areas
Anti-Fatigue Matting
Tile Size: Tiles: 12" x 12" x 3/8" thickness
Borders: 12" x 1.75" x 3/8" thickness

This product is shipped UPS or FedEx Ground and or via freight delivery.
Please review our
shipping disclaimer.
Features:
Unique Texture for Safety and Comfort
Super Soft PVC Formulation
Full-Time Antimicrobial Material
Quick and Easy Assembly
Easy Maintenance and Repair Access
Portability
Characteristics:
Chemical Resistant
Anti-Fatigue
Non Slip
Waterproof
Made in USA
No Adhesive Required
Pricing for Shower Tile Soft Flex
12" x 12"
$4.10 per piece - $4.10 per SF
Border Edges
$2.00 per
400 SF +
Request a Quote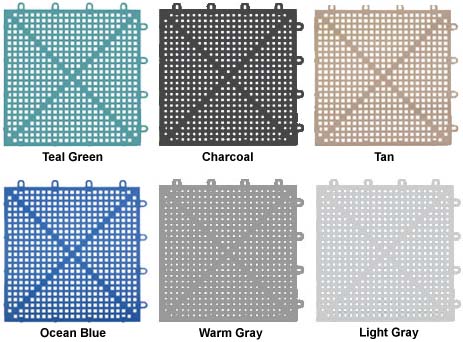 Customers who viewed this item also viewed: