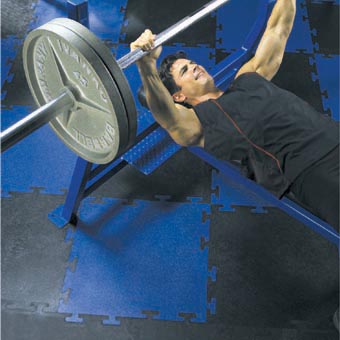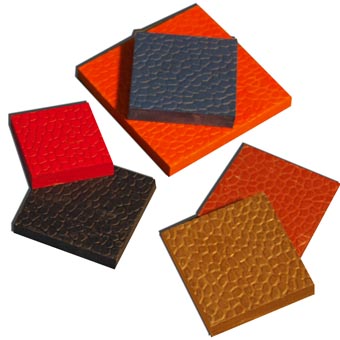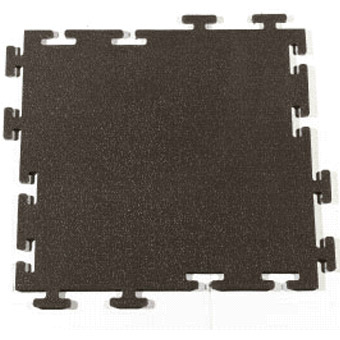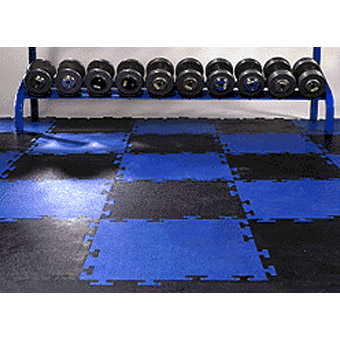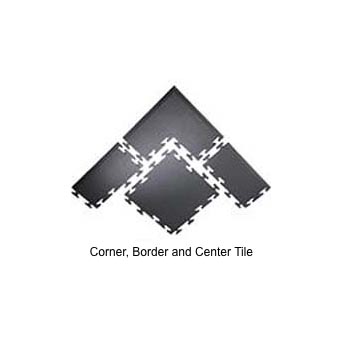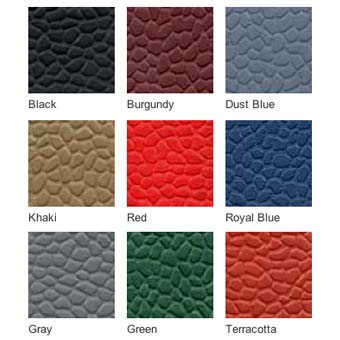 Color Plus Rubber Floor Tiles
Prices Start at - $4.55 per SF
Please click the pricing tab for more specifics.


Choose from a variety of brilliant colors. Mix and match to create a unique design. The interlocking design of this rubber tile means no glue is required at installation. Corner and borders feature a beveled edge to act as a safe transition on and off the flooring.

The Rubber Tile Color Plus will provide your weight-room with a high-impact floor system that can endure almost anything you can throw at it. With its unique styling and 2x2 FT interlocking tile format, this tile will give your facility a clean, professional appearance. Molded from SBR rubber, the Rubber Tile Color Plus is constructed with a seamless look.

100 SF minimum order

Applications:
Weight Rooms
Home Gyms
Ice Arenas
Golf Pro Shop and Walk-Ways
Locker Rooms
Animal Care Facilities
Trade Show Booths
Batting Cages
Please note:
Corners and Borders are Beveled or Ramped Down - Order all center tiles for wall to wall installations.
Lead time for production is 2-5 weeks.

This product is shipped via freight delivery.
Please review our
shipping disclaimer.
Features:
9 Brilliant Colors
Interlocking Tiles
2x2 FT Tiles
Thickness: 3/8 inch - thickness variation of plus or minus .8 mm
1/4" lose per tile after interlocking
Seamless Look
No Adhesive Required
Extreme Wear Resistance
Performance Warranty
Size and Dimensions:
3/8" or 9 mm Thickness
2x2 FT Center Tiles - 12 lbs. each
1x2 FT Border Tiles - 8.5 lbs. each
2x2 Ft Corner Tiles - covers 3 SF - 6 lbs. each
Characteristics:
Low Odor
Non Slip
Color Tiles Made in USA
Interlocking Tile Design
Care and Cleaning: Use a nuetral PH cleaner - such as Taski Profi
Specs:
Shore A Durometer 60 at 70 degrees F
Wet-Dynamic - not less than 30
Tensile Strength - not less than 890psi
Shrinkage not to exceed 1.1% after 7 days oven aging
Compression and Recovery - not less than 90%
Abrasion Resistance - weight loss: grams per revolution 0.0011
Specific Gravity - 1.52
Percentage Elongation - 510%
300% Modulus (psi) - 575 psi
Tear Die "E" (psi) - 153 ppi
Pricing for Rubber Tile Color Plus
Recycled Black

On Sale Now




$21.30

per tile
Was:$32.80 per tile

You Save 35%

Premium Black

On Sale Now




$45.50

per tile
Was:$70.00 per tile

You Save 35%

Gray

On Sale Now




$45.50

per tile
Was:$70.00 per tile

You Save 35%

Dust Blue

On Sale Now




$45.50

per tile
Was:$70.00 per tile

You Save 35%

Khaki

On Sale Now




$50.70

per tile
Was:$78.00 per tile

You Save 35%

Brown

On Sale Now




$50.70

per tile
Was:$78.00 per tile

You Save 35%

Terra Cotta

On Sale Now




$50.70

per tile
Was:$78.00 per tile

You Save 35%

Green

On Sale Now




$50.70

per tile
Was:$78.00 per tile

You Save 35%

Burgundy

On Sale Now




$57.10

per tile
Was:$87.85 per tile

You Save 35%

Royal Blue

On Sale Now




$57.10

per tile
Was:$87.85 per tile

You Save 35%

Brilliant Red

On Sale Now




$57.10

per tile
Was:$87.85 per tile

You Save 35%
Please Note: Recycled Black Tiles not to be interlocked with color tiles. 100 SF Minimum order per Color



Black






Burgundy






Dust Blue






Gray






Green






Khaki






Red






Royal Blue






Terracotta



Customers who viewed this item also viewed: