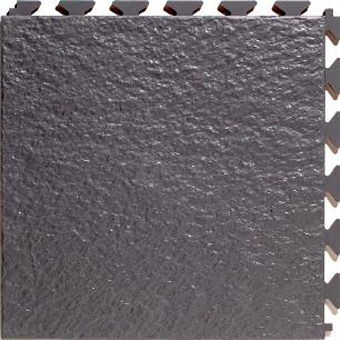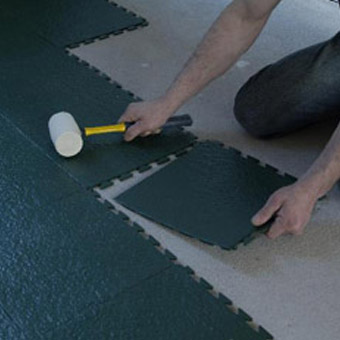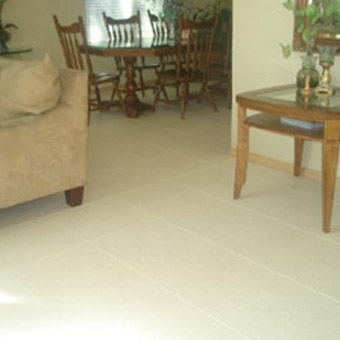 These Basement Floor Tiles Slate are also suitable for commercial installations. Use Basement Floor Tiles Slate with accent tiles to match your decor. The accent tiles can be changed when you decide to redecorate. When using this product in garage or automotive settings we recommend that TireGuard protective coating be applied to the tiles after installation to avoid tire marking from some higher end car tires.

Applications:
Kitchens
Bathrooms
Laundries
Craft Rooms
Dens
Playrooms
Bedrooms
Entrances
Please note:
Use Tireguard overcoat application to protect your new PVC modular floor tiles from discoloring due to contact with automotive tires.

Mix together parts A and B prior to application. 1 gallon of mixed Tireguard product will cover about 200 SF of floor space. Install this product immediately after installation of this floor tile.

As an added precaution we recommend that customers install black tiles in the areas of the floor where automotive tires will come into contact with this floor product.

Tireguard's price is $115.00 per gallon, please speak with customer service to order this product.


This product is shipped UPS or FedEx Ground and or via freight delivery.
Please review our
shipping disclaimer.
Features:
Withstands heavy loads
Highly stain resistant
Easy to clean, maintain, and repair
Excellent slip resistance
Hidden Interlock design makes for easy and fast installation
Odorless
Loose Lay Floor. No adhesive needed
Can be walked on immediately
Hygienic with antibacterial properties
An upscale appearance for a low installed cost
Can be installed over any solid surface flooring
Size and Dimensions:
Tile: 20" x 20" x 5 mm
Each Carton Contains 6 Tiles - 16.5 SF per carton
Each Carton Contains 6 Tiles
Pricing for Basement Floor Tiles Slate
Basement Floor Tiles Slate - Black or Graphite

On Sale Now




$45.95

per carton / 6 tiles - $2.78 per SF
Was:$59.95 per carton / 6 tiles

You Save 23%

Basement Floor Tiles Slate - Colors

On Sale Now




$55.95

per carton / 6 tiles - $3.39 per SF
Was:$73.00 per carton / 6 tiles

You Save 23%



Black






Light Gray






Graphite






Navy Blue






Forest Green






Beige






White






Sandstone






Terracotta



Customers who viewed this item also viewed: