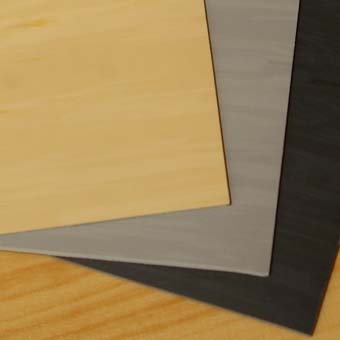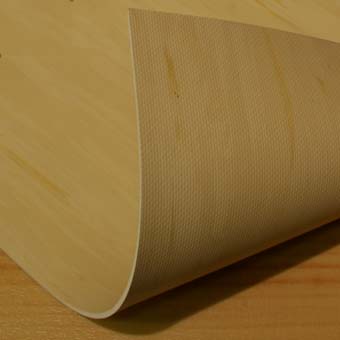 Arabesque - Full Bolt
Remnants rolls available at reduced pricing, please contact us.
click the
pricing
tab for more specifics.
$1,160.75
/ piece
Please Call to Order
This remarkable tap floor is primarily used as a tap dance studio flooring option and requires no compromise on quality. It provides a good surface for virtually all dance types using hard shoes, including tap floors, ball room and hip hop. This floor is also well suited for barefoot dance. Soft shoe dancers can compare the slip resistance of the surface similar to a traditional hardwood floor. For ballet dancers familiar with hardwood surfaces we find that Arabesque may work well, however some ballet dancers find the Arabesque too fast for their liking and is not commonly used for ballet or soft shoe irish dance.
We strongly recommend requesting a free sample for testing purposes, we are happy to send out 4 to 5 ft lengths, free of charge. Very good floor for Multi-Purpose applications in class rooms and commercial settings that may have tables and chairs.
Because it's a heavy duty homogenous vinyl, Tap Dance Floor Arabesque is ideal for permanent installations. It is, on a cost-per-square-foot basis, Rosco's most affordable floor, so it's a good choice for such semi-permanent locations as studios in rented quarters. Rosco sells the floor both in rolls and in cut footage to exactly meet your studio size.
Tap Dance Floor Arabesque is available in three attractive marbled colors: Black, Gray and Tan. The marbled finish, besides adding a note of elegance, has the practical advantage of helping to hide scuff marks.
PLEASE NOTE: The ROSCO rolls of vinyl should never be stored in a flat position, as this will cause the rolls to flatten and may cause rippling in the material when unrolled.
The material should always be stored in an upright position.
Tap shoes with aluminum taps will leave black oxidation marks on vinyl flooring material, this is more noticable with Gray flooring. For this reason we do not recommend gray flooring when using this floor for tap dancing. Tap shoes with steel taps will not leave black marks, yet all tap shoes will leave some non-color markings on the floor.

This product is shipped via freight delivery.
Please review our
shipping disclaimer.
Custom cut lengths of this material are not returnable. Full bolt rolls that have not been unrolled or installed will incur a 20% restocking fee.
Specifications:
Width: 6 feet, 6 inches (2m)
Length: 65.6' (20m)
Thickness: .078" (2mm)
Weight: 309 lbs per roll (140 kg); 4.75 lbs per linear foot (2.15 kg)
Choose this floor for:
Tap
Irish
Flamenco
Modern
Jazz
Lyrical
Drill Team
Installation:
Use with:
Latex Adhesive
Double Stick Tape
Heavy Duty Cleaner
All Purpose Cleaner
Vinyl Tape
Cleaning and Installation PDF
Pricing for Rosco Arabesque Floor
Full Roll
$1,160.75
Cut Lengths / Linear Foot
$19.75