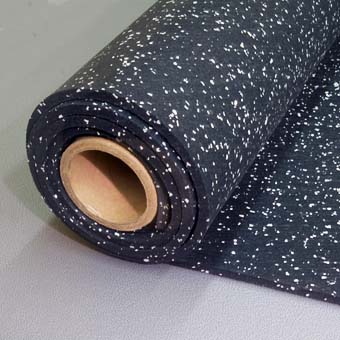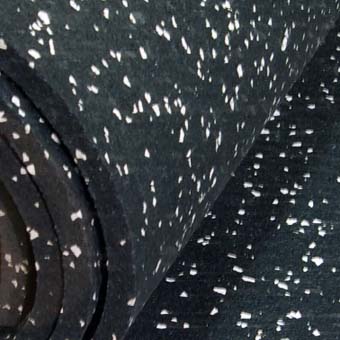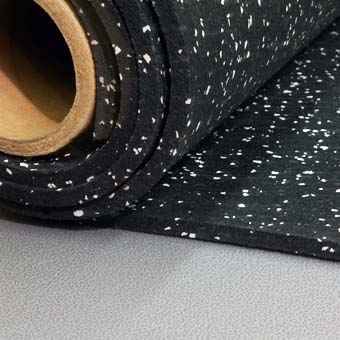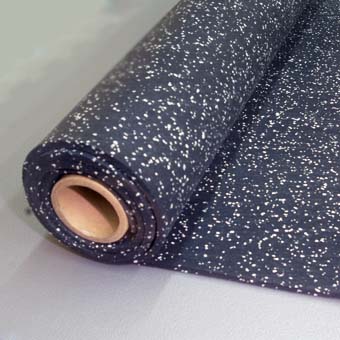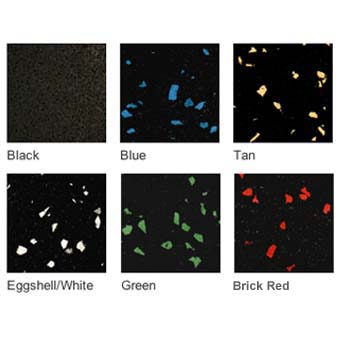 Rolled rubber for home use is an excellent choice for home gyms and under exercise equipment where a tough and durable rubber flooring is needed. Rolled rubber can be used in the basement or garage to create a safe and durable flooring surface. With the color choices available this roll of rubber will enhance the appearance of any room.

Rolled rubber can be installed with double sided tape down method or a dry lay for smaller residential installations. This rolled rubber material is a high density rubber material that will take the weight of heavy static exercise equipment. Clean this home roll of rubber with a damp mop and a neutral Ph floor cleaner.



This product is shipped UPS or FedEx Ground and or via freight delivery.
Please review our
shipping disclaimer.
Features
Material: Rubber
Material Density: 65 Shore A
Type: Roll
Country of Manufacture: USA
Roll Size: 4 x 10 feet
Thickness: 1/4 inch
Connection: None, Butt Seams
Weight per: 55 pounds per 4x10 ft roll
Edge Type: Straight Edge
Ordering Minimum: 1
UV Treated: No
Stocked: Yes
Non Absorbent: Partial
Ships Out From Warehouse: 2-4 working days
Warranty: 5 Years
Border Strips: None
Installation: None or Tape Down
Special Adhesives: No
Loss Per Tile: None
Reversible: Yes
Additional Features
Durable and Long Lasting
Holds up to Weights and Equipment
Water Resistant
Easy to Install
Easy to Move as Needed
Three Color Choices
Green Product
In Stock, Quick Ship
Pricing for 4x10 foot Rolled Rubber
Black

On Sale Now




$109.89

per piece
Was:

$151.00

per piece

You Save 27%

10% Color

On Sale Now




$109.89

per piece
Was:

$165.00

per piece

You Save 33%



Black






Blue






Tan






Green






Brick Red






Eggshell/White



Color Percentage



10%