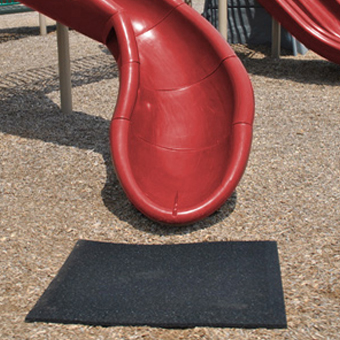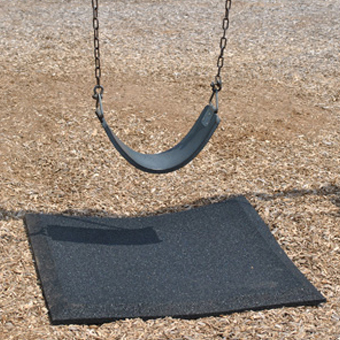 Playground Mats
On Sale Now
$81.57
/ piece
Was:

$102.00

/ piece
Per SF $9.06 You Save 20%
5 Mat Minimum Order - Call To Order
Request a Quote
Playground Mats are loose lay and can easily be installed under swing sets and at the foot of sliding boards. Playground Mats do not carry a fall height rating and are only recommended to help prevent the spread of wood mulch, pea gravel, or rubber crumb.



This product is shipped via freight delivery
Please review our
shipping disclaimer.
Features:
Protects Movement Of Wood Mulch, Rubber Crumbs, or Pea Rock.
1-1/2 Inches Thick.
Lays Right Over Pea Rock, Wood Mulch, or Rubber Crumbs.
Weight: 55 lbs per mat
Protection From Bumps and Bruises.
Protects Your Playground Surface From Spreading.
Protects Children From Getting Hurt at The End of A Slide or Under a Swing.
Characteristics:
Recycled Content
No Odor
Anti-Fatigue
5 Mat Minimum Order - Call To Order
Pricing for Playground Mats 3x3 ft x 1.5 inch
36" x 36" x 1-1/2"
$102.00 per piece
Customers who viewed this item also viewed: