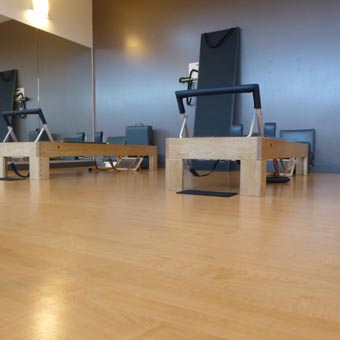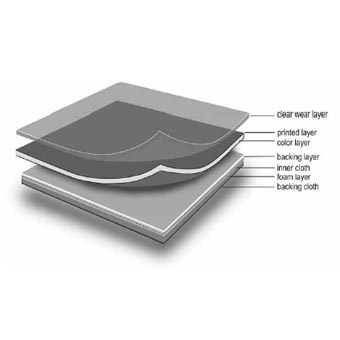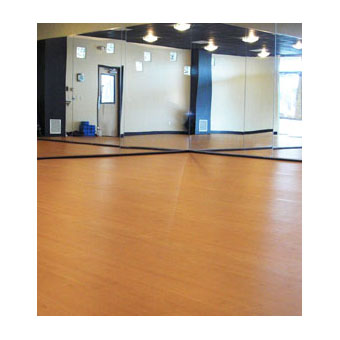 Ideal for fitness, gym and hot yoga applications. 10% recycled content; LEED MR 4.1; microbial resistance formulation. This floor requires a full glue down and heat weld seam installation by a commercial flooring professional.

Please contact Greatmats for a volume quote, free samples, or any questions.

This product is shipped via freight delivery
Please review our
shipping disclaimer.
Features:
Material: Sheet Vinyl with Closed-Cell Foam Backing
Type: Roll
Roll Size: 6x60 ft
Thickness: 5.5 mm
Wear Layer Thickness: 0.5mm
Connection: Welding Thread
Sheet Vinyl Flooring and Backing, ASTM F1303: Type 1, Grade 1, Class C
Flexibility, ASTM F137: Pass
Hardness, ASTM D2240: 90
James Machine, SCOF, ASTM D2047: Neolite: 0.93, Neolite w/Finish: 0.98
Abrasion Resistance, ASTM D3884: 0.23%, 1000 cycles
Static Load (max 0.005"), ASTM F970: 450 psi
Short-term Indentation, ASTM F1914: 0.002" residual indentation @ 75 lbs.
Castor Chair Test, ISO TR4918: 25,000 cycles - Wear: 4.3, Color: 4.0, Change: 4.4
Dimensional Stability, ASTM F2199: 0.07% loss
Heat Stability, ASTM F1514: Pass
Light Stability, ASTM F1515: Pass
Critical Radiant Flux, ASTM E648: Class 1 greater or equal to 0.45 watts/cm squared
Chemical Resistance, ASTM F925: No Change
Weight: 1.3 lbs. per SF, 460 lbs. per roll
Ordering Minimum: 200 Square Feet
UV Treated: No
Stocked: Yes
Non Absorbent: Yes, when heat welded
Ships Out From Warehouse: 1-3 working days
Warranty: 15 Years
Border Strips: None, use traditional
Installation: Full Glue Down and Heat Weld
Special Adhesives: Yes
Top Texture: Smooth Flat
Reversible: No
Country of Manufacture: South Korea
Green Features:
GreenMedic: Formulated for microbial resistance
GreenAir: Formulated for low VOC's
Up to 10% post-industrial recycled content - Contributes towards LEED MR 4.1
Floor Score: Indoor Air Quality Certified - Conforms to CA Specification 01350
LEED Low Emitting Materials - Adhesives and Sealants: IEQ Credit 4.1, Flooring Systems: IEQ Credit 4.3
Pricing for Wood Performa Full Bolt
Full Bolt 6x60 ft
$2,679.00
Per Linear Foot
$54.15