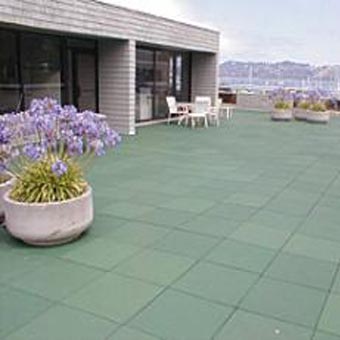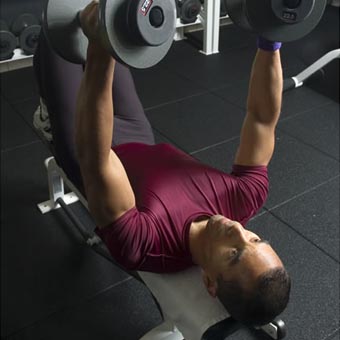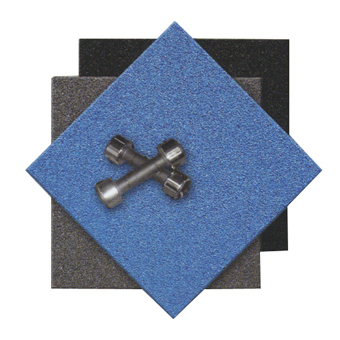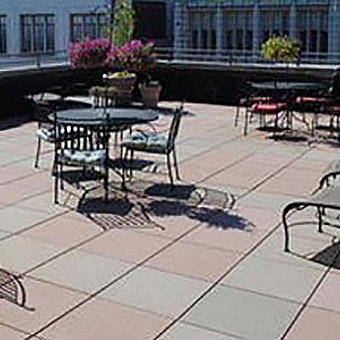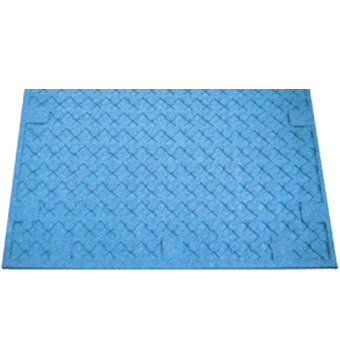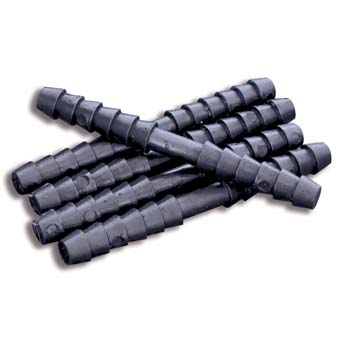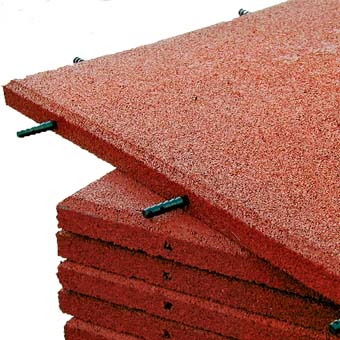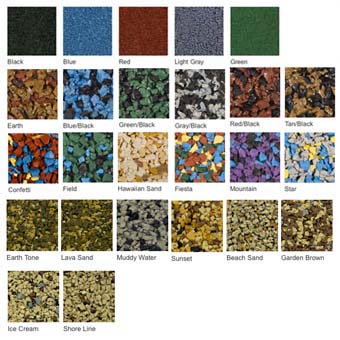 Indoor applications can be either installed with adhesive or held together using our 3 inch connector pins. These pins allow the tiles to be installed with no adhesive and, in the future, the tiles can be taken up and re-installed if needed. Border ramp edge pieces are 48 x 4 inches in size and feature a beveled edge that will prevent tripping. They also provide a border for the tiles. Use border ramps where the ground or floor will transition to the rubber outdoor tile surface.



Applications:
Toddler Playgrounds
Roof Tops / Decks
Outdoor Patios
Daycare Facilities
Fitness Centers
Golf Courses
We recommend using CX-491 floor adhesive for any glue down installation on this product

This product is shipped via freight delivery.
Please review our
shipping disclaimer.
Please Note:
When using connector pins for installation of this product, closing the gap that remains after the tiles are pushed to together manually is the most difficult part of the installation. Using a rubber mallet (hammer) is the method skilled installers use. This method is dependent upon the striking blow occurring close to the edge of the tile and right on top of the pin. It also requires the blow to be at an angle back towards the edge of the tile. We recommend that DIY installers use dish soap to coat the pin before installing it. This removes the friction from the tight fit and allows the tiles to be slid together completely. Once the dish soap dries it's like it was never used.
Features:
Recycled Rubber Content
Many Colors Choices
Mix and Match to Make Design
Various Installation Options
Characteristics:
Durable for Table and Chairs
Long Lasting
Great Look and Appeal
Size and Dimensions:
1 inch Tiles - 24x24 inches - 16 lbs per tile
Adhesive Coverage - 60-80 SF per gallon
6 Connector Pins per Tile
View Warranty PDF
View Installation PDF
View Color PDF
View Lead Test PDF
View Leed PDF
View Maintenance PDF
View MSDS PDF
View Specs PDF
Pricing for Outdoor Play and Patio Tile
Black Tiles
$19.80 per piece - $4.95 per SF
Standard Color Tiles
$22.55 per piece - $5.64 per SF
Speckled Color Tiles
$23.80 per piece - $5.95 per SF
Playful EPDM Color Tiles
$37.60 per piece - $9.40 per SF
48x4 Inch Ramp Black
$13.05 per piece
48x4 Inch Ramp Standard Colors
$13.90 per piece
48x4 Inch Ramp Speckled Colors
$15.15 per piece
48x4 Inch Ramp EPDM Colors
Call for pricing
Connector Pins
$0.50 per piece
400 SF +
Request A Quote
200 SF Minimum Order - For projects under 200 SF please consider this product - Kids Matta
Standard Colors

Black


Blue


Red


Gray


Green

Speckled Colors

Earth


Blue/Black


Green/Black


Gray/Black


Red/Black


Tan/Black

Playful EPDM

Confetti


Field


Hawaiian Sand


Fiesta


Mountain


Star

EPDM Earth Tones

Earth Tone


Lava Sand


Muddy Water


Sunset

EPDM High Solar Reflectance

Beach Sand


Garden Brown


Ice Cream


Shore Line

Customers who viewed this item also viewed: