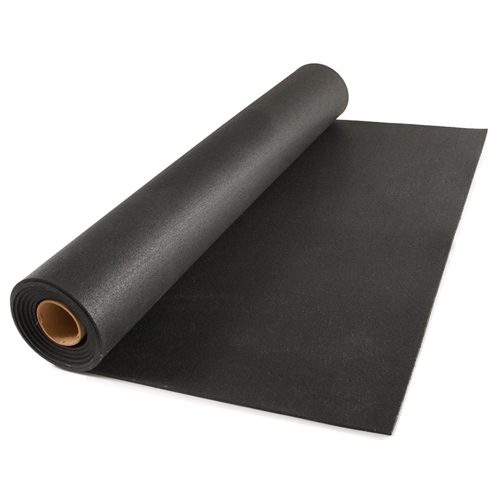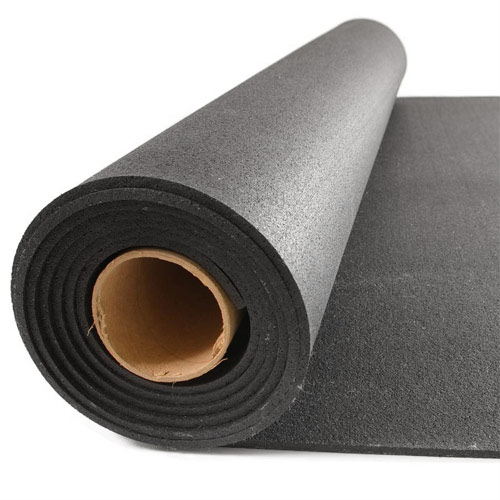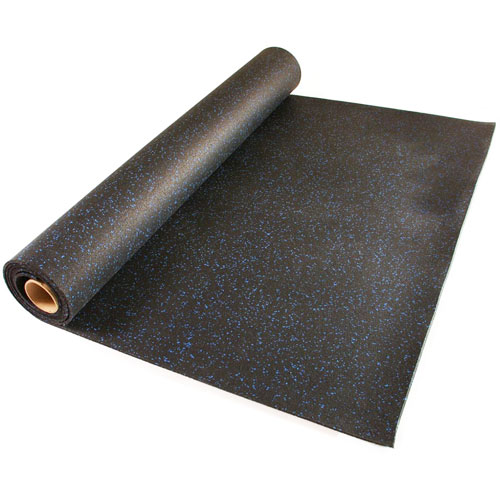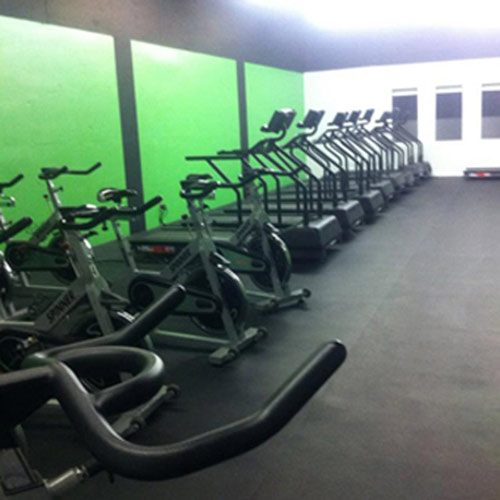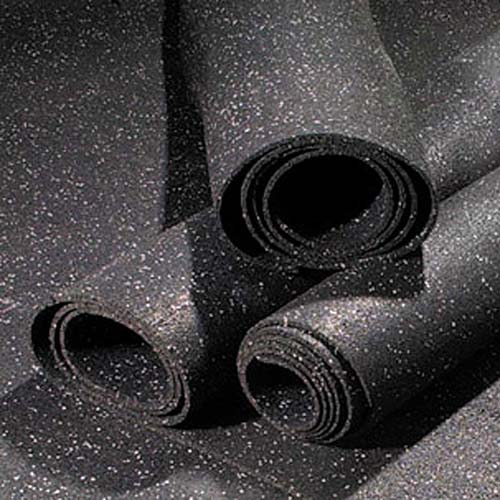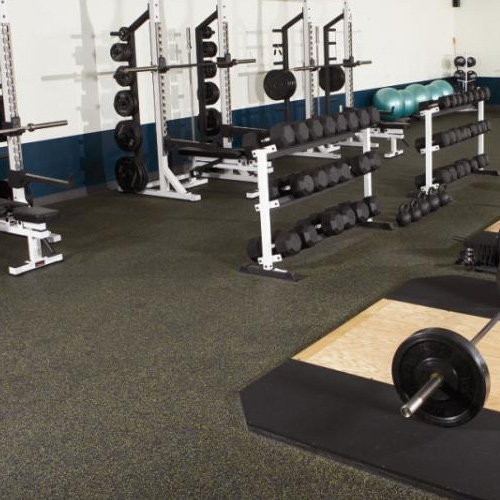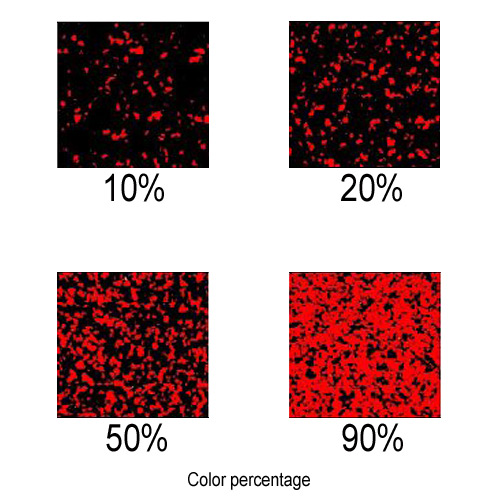 Rubber Flooring Rolls All Sizes and Colors
Be the First to Write a Review
SKU# RFRollsAll
$1.23 Starting At
$1.23 per SF
Ships out 4-6 Days
Ship times are typical, inquire for immediate availability.
DESCRIPTION⌃ Back to top
Benefits
Many in stock rolls for quick shipment
Durable rubber flooring option
Shipping points nationwide
Custom cut lengths, 15 feet per roll or longer
Recycled rubber content makes for a green product
Made in the USA
Many color options available
Custom colors available
Use Types
Rubber Flooring Rolls for Gyms, Weight Room Rubber Rolls, Industrial Rolled Rubber, Rooftop Rubber Mat Rolls, Weight Rooms, Storage Rooms, Ammunition Rooms, Industrial Applications
Rubber flooring rolls are an economical resilient rubber flooring option for home and professional flooring installations. Greatmats offers rubber rolls in all thicknesses and color options available at the best prices anywhere. We ship rolled rubber flooring from locations nationwide, ensuring you get a great shipping rate. Rubber rolls in 4 ft widths are a stocked product for immediate shipment in 25 and 50 foot roll lengths with either 8 mm or 3/8 inch thickness in black and various common colors with 10% color fleck.
Custom cut lengths of rolled rubber are also available with 1 to 2 week shipping lead times. Greatmats has professional and knowledgeable sales staff ready to assist with questions, volume discount quotes and samples.

Rolled rubber flooring is a popular option in homes and schools for gym floors and weight room areas. Our rolls of rubber for gyms are available in thicknesses from 1/4 to 1/2 inch, in 100% black and with color flecks of various percentages up to 90 percent for custom orders. Custom colors and mixes are available with minimum log runs.

Stocked items, ships in 2-3 business days
1/4 Inch, 4 x 10 ft roll - 100% Black, 10% Blue, 10% Brick Red, 10% Eggshell, 10% Green, 10% Tan
3/8 Inch, 4 x 25 ft roll - 100% Black
8 mm, 4 x 25 ft roll - 10% Blue/Gray, 10% Brown/Tan
8 mm, 4 x 50 ft roll - 100% Black, 10% Blue, 10% Gray

Quick ship items in custom cut lengths, ships in approximately 6 business days
1/4 Inch, 100% Black, 10% Blue, 10% Brick Red, 10% Eggshell, 10% Gray, 10% Green, 10% Tan
3/8 Inch, 100% Black, 10% Blue, 10% Brick Red, 10% Brown, 10% Eggshell, 10% Gray, 10% Lipstick Red, 10% Tan
1/2 Inch, 100% Black, 10% Blue, 10% Gray, 10% Tan

Rolled rubber is a great product for protecting floors from free weights and exercise equipment such as tread mills. Available in 4 foot widths, these rolls are available in standard cut lengths of 25 and 50 linear feet. Custom cut lengths are also available.

Rolls of rubber flooring is a lower cost rubber flooring option than interlocking tiles. Found in commercial and home gyms, it acts as a sound dampener as well as a floor protector.

Rubber rolls are relatively easy to install. Lay rubber mat roll directly over concrete, ceramic tile, or any smooth, hard, flat surface. For a wall to wall installation, simply unroll the rubber mat roll out and cut to fit with a straightedge and a utility knife. Rubber mat rolls are factory cut with precision so they will lay side-by-side with no gaps between rolls. The ends of the rolls are not cut square and will require trimming during installation.

Choose either double sided tape or adhesive to attach the rubber to a clean, hard floor surface. Rubber rolls can also be dry laid but they should be taped at the perimeter and seams to keep them from overlapping or sliding. For small home installations tape down installation may not be required.

Rubber flooring rolls are available in standard black or with color fleck options from 10 and 20 percent and custom jobs up to 90 percent. Natural or confetti products are available as reground rubber material products. Natural rolled rubber contain whitewalls from recycled tires in the rubber mix. Confetti includes various colored materials of varying types from previous runs. These color mixes vary from roll to roll. These are the least expensive rolled rubber options available.

Rolled rubber flooring will arrive via freight delivery for rolls larger than 10 ft long.

Please note: Rolled rubber is not a fatigue relief flooring product. It is hard like a car tire and will not provide cushion for aerobic activities. For those activities, please see our Aerobics Flooring category page.

All of the rubber rolls that Greatmats offers are made in the USA.

Avoid getting this rolled rubber product wet. Although very non-porous, this rubber material will absorb water over time when submerged repeatedly or power washed on a regular basis. To dry this rubber material, it is best to elevate the material off the ground or hand-dry.

Size and Dimensions:
Thicknesses: 1/4 Inch, 8 mm, 3/8 Inch and 1/2 Inch
Sizes: Rolls are 4 Ft wide
Custom Roll Length Available: 15 linear feet per roll or longer

Material Weight:
1/4 Inch - 1.5 lbs. per SF
8 mm - 1.85 lbs. per SF
3/8 Inch - 2.1 lbs. per SF
1/2 Inch - 3.0 lbs. per SF

Characteristics:
Recycle rubber material
Hard rubber similar to a car tire
Durable resilient surface
Low odor
Non slip
Waterproof resistent
Color flecks are distributed throughout product & will not wear away.

Custom Colors Minimum Order Increments
1/4 Inch, 6 mm - 1400 SF
5/16 Inch, 8 mm - 1120 SF
3/8 Inch, 9.5 mm - 900 SF
1/2 Inch, 12 mm - 640 SF

Photo Contest
Remember to take a picture of your rolled rubber flooring after installation and send it to us, along with a brief product review, to be entered into our monthly customer photo contest for a chance to win a gift card from amazon.com. Ask our friendly customer service representatives about the contest for more details.
Maintenance
Always use a neutral pH cleaner on rubber flooring material.
Shipping
Ships via freight delivery, shrink wrapped on pallets or via ground service for the 4x10 ft rolls.
This Product Ships Freight Only.
Please review our shipping disclaimer.
SPECIFICATIONS⌃ Back to top
| | |
| --- | --- |
| Product Type | Roll |
| Material Type | Rubber |
| Product Edging | Straight |
| Thickness | 1/4 inch |
| Width | 4.00 feet |
| Length | 1.00 feet |
| SF per Item | 1.00 |
| Weight | 2.00 lbs |
| Packaging | Shrink Wrapped on Pallets |
| Number of Pieces per Package Type | 9 |
| Non Absorbent | Partial |
| Special Adhesives | Yes |
| Interlock Loss | 0.00 feet |
| Material Density | Shore A 62 |
| Interlocking Connections | No |
| Made In | USA |
| Order Minimum | 100 |
| Surface Finish | Smooth flat |
| Surface Design | Solid or fleck color |
| Installation Method | Dry lay, tape or glue down on hard flat surface |
| UV Treated | No |
| Reversible | Yes |
| Border Strips Included | No |
| Manufacturer Warranty | 10 year limited |
PDF DOCUMENTS⌃ Back to top
View Installation Instructions
View Cleaning and Maintenance
View Specifications Data Sheet
View Product LEED Point Document
View Product MSDS Document
You will need Adobe® Acrobat® Reader to view PDF documents.
Download
a free copy from the Adobe Web site.
PRICING⌃ Back to top
Pricing for Rolled Rubber Flooring

1/4 Inch Thickness
Regrind Black - $1.60. SALE $1.29 per SF
10% Confetti - $1.55. SALE $1.22 per SF
100% Black - $1.75. SALE $1.41 per SF
10% EPDM Color Fleck - $2.15. SALE $1.73 per SF
20% EPDM Color Fleck - $2.40. SALE $1.90 per SF

8 mm Thickness
Regrind Black - $2.20. SALE $1.75 per SF
100% Black - $2.25. SALE $1.80 per SF
10% EPDM Color Fleck - $2.45. SALE $1.94 per SF

3/8 Inch Thickness
10% Confetti - $1.98. SALE $1.58 per SF
Regrind Black - $2.60. SALE $2.05 per SF
100% Black - $2.65. SALE $2.12 per SF
10% EPDM Color Fleck - $2.80. SALE $2.23 per SF
20% EPDM Color Fleck - $3.20. SALE $2.58 per SF

1/2 Inch Thickness
100% Black - $3.05. SALE $2.45 per SF
10% EPDM Color Fleck - $3.40. SALE $2.75 per SF
20% EPDM Color Fleck - $3.90. SALE $3.14 per SF


Q & A⌃ Back to top
Ask a question about this product
Product Questions:
Will installation of rubber mat over wood deck cause wood to rot?
Good question, the rolled rubber should only be installed outdoors with a full glue down installation over a flat surface, not sure about the wood deck. I would consider a modular perforated tile to cover a wood deck.
Would this product work as flooring around a jacuzzi? It's an indoors jacuzzi sitting on a cement slab.
We would tend to recommend a commercial grade foam material, the Aerobic Flooring Tile product is perfect for a Jazzercise. We have many already installed for this purpose and we have very good feedback. The rubber material is a bit too hard for aerobics.
Could the rubber matting be used outside around a poll, instead of say rock or mulch?
This product in the rolled rubber is for indoor use. We can recommend an outdoor patio rubber tile for outdoors.