Rolled Rubber Flooring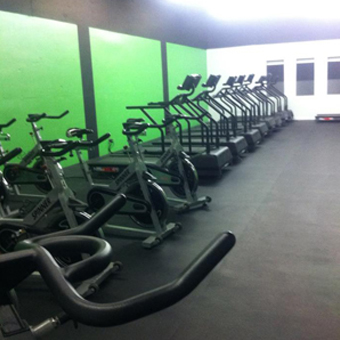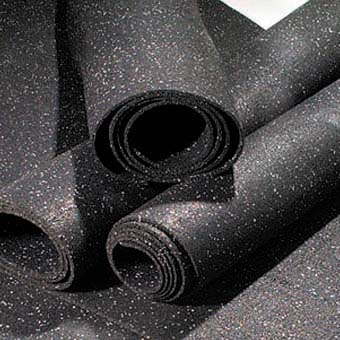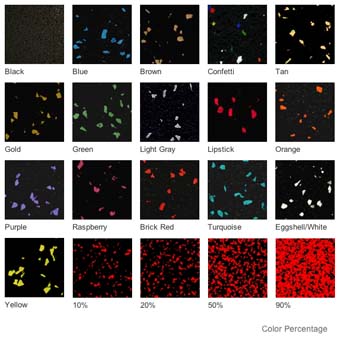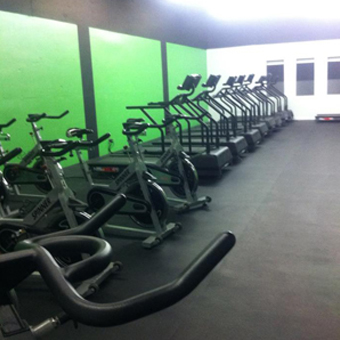 View Rolled Rubber Flooring in our
Customer Gallery.
Rubber Flooring Rolls can be installed with either a tape down or glue down installation. Rolled Rubber Flooring can add comfort and durability to an otherwise hard surface. Rubber Flooring Roll material is most commonly ordered in 100 percent black or with a 10 or 20 percent color in the mix.

Rubber Rolls can also be custom ordered with any color percentage and color mix. Rolls of Rubber are the most common Rubber Flooring available. Each Roll of Rubber will lay flat when unrolled for installation. Rolled Rubber can be cut with a utility knife for a wall to wall installation. Rubber Roll Floor will withstand high impacts in weight rooms. Rubber Flooring Rolls are all 4 ft wide per roll. Rolled Rubber Flooring is a very low odor Rubber Flooring material type. Rubber Flooring Roll material is made with recycled rubber content and is a Green Product by EPA standards.


Applications:
Weight Rooms
Storage Rooms
Ammunition Rooms
Industrial Applications
Avoid getting this rolled rubber product wet. Although very non porous this rubber material will absorb water over tile when submerged repeatedly or power washed on a regular basis. To dry this rubber material it is best to elevate the material off the ground or hand dry.
Precautions:
Please wear protective gloves when using the CX-941 Adhesive product - as if any glue gets on your hands we have no products to recommend for removal of the glue from your skin.

Tiles that are 50 percent color or greater will need to be sealed with the appropriate TASKI product.

This product is shipped via freight delivery.
Please review our
shipping disclaimer.
Custom Color Minimums / Increments Chart
Rolls
1/4"
1400 SF
3/8"
900 SF
1/2"
640 SF
Size and Dimensions:
Thicknesses: 1/4" - 3/8" - 1/2"
Sizes: Rolls are 4 FT wide
Custom Lengths Roll Length of 30 Linear Feet or Longer per Roll in most cases
401 - 3 mm - .62 lbs per SF
401 - 2 mm - .41 lbs per SF
402 - 3 mm - .54 lbs per SF
402 - 2 mm - .36 lbs per SF
1/4" - 1.5 lbs per SF
3/8" - 2.3 lbs per SF
1/2" - 3.0 lbs per SF
Characteristics:
Made in USA
Low Odor
Non Slip
Recycled Content
Color flecks are distributed throughout product & will not wear away.
Pricing for Rolled Rubber Flooring 4 Ft Wide
1/4" Regrind 10% Confetti
$1.35 per SF

Sale Price: $1.15 per SF

1/4" 100% Black
$1.59 per SF

Sale Price: $1.35 per SF

1/4" 10% Color Fleck
$1.89 per SF

Sale Price: $1.61 per SF

1/4" 20% Color Fleck
$2.19 per SF

Sale Price: $1.86 per SF

1/4" Custom Colors
Call for Quote
8mm Black
$2.15 per SF

Sale Price: $1.82 per SF

8mm 17% Color Fleck
$2.39 per SF

Sale Price: $2.03 per SF

8 mm Natural
$1.70 per SF

Sale Price: $1.45 per SF

3/8" 100% Black
$2.29 per SF

Sale Price: $1.95 per SF

3/8" 10% Color Fleck
$2.49 per SF

Sale Price: $2.12 per SF

3/8" 20% Color Fleck
$2.79 per SF

Sale Price: $2.37 per SF

3/8" Custom Colors
Call for Quote
3/8" Regrind 10% Confetti
$1.79 per SF

Sale Price: $1.52 per SF

3/8" Natural Black
$1.99 per SF

Sale Price: $1.69 per SF

1/2" 100% Black
$2.72 per SF

Sale Price: $2.31 per SF

1/2" 10% Color Flec
$3.05 per SF

Sale Price: $2.59 per SF

1/2" 20% Color Flec
$3.59 per SF

Sale Price: $3.05 per SF

1/2" Custom
Call for Quote

Black


Natural


Blue


Brown


Confetti


Tan


Gold


Green


Light Gray


Lipstick


Orange


Purple


Raspberry


Brick Red


Turquoise


Eggshell/White


Yellow

Color Percentage


10%


20%


50%


90%