Wall Padding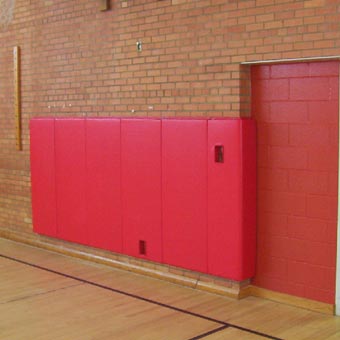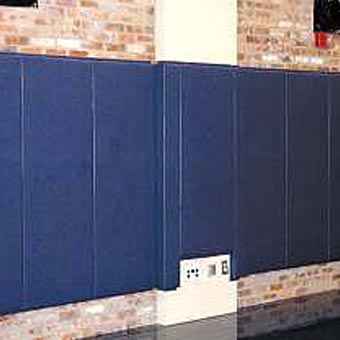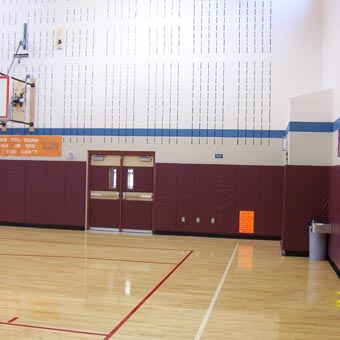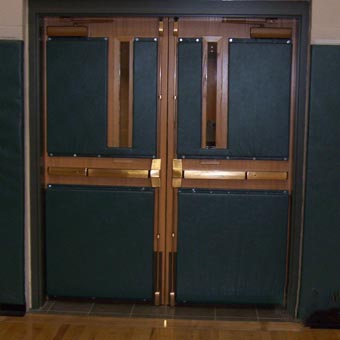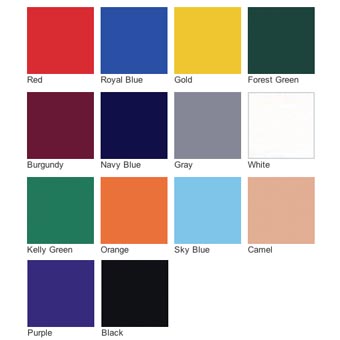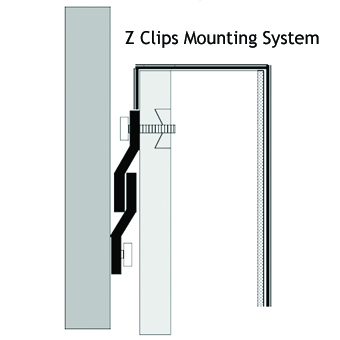 Greatmats offers a wide variety of custom sized gym wall padding and wall mats to meet your specific facility requirements. Our custom sizing capabilities and our variety of wall pad options are several reasons Greatmats is choosen for padding and wall mats by many school facilities and companies nationwide.

Z Clips Mounting System Eliminates any unsightly mounting hardware or trim at the top of the pad for a clean smooth look. A 1" lip at the bottom of the pad makes sure the pads stay securely in place, the bottom lip can also be eliminated by adding a second "Z" Clip Mounting system to the bottom of the pad. Eliminating the top lip and trim means that these panels can be easily removed for future service or vinyl repair.


This product is shipped via freight delivery
Please review our
shipping disclaimer.
This product is non-returnable.
Passes ASTM standard 2440-04 Impact Attenuation
Applications
School Gyms
Wrestling Rooms
Sports Facilities
Martial Arts
Dojos
Combat Training
Safe Rooms
Characteristics:
No Odor
No Adhesive Required
Product Info:
Custom Sizes
Quality Manufacturing
14oz Vinyl Covers
Plywood Backed
2x6 FT Wall Panels
2 Inch Standard Thickness
Z Clip
Made In USA
Attachment Options
With Lip Top and Bottom - Wall Panels are bolting directly to a wood furing strip attached to a stud wall, wall pads can be attached directly to a concrete block wall.
Zip Clip Option for Class A Fire Includes all Hardware.
No Additional Hardward is Required
Pricing for Wall Padding Panels
2x6 FT x 2" Thick - With Lip Wood Back
65.00 per
Class A Fire 2x6 FT x 2" Thick - With Lip Wood Back
105.00 per
Class A Fire 2x6 FT x 2" Thick - With Z Clip Wood Back
135.00 per
Outdoor Chain Link Field Wall Pad, 18oz UV Resistant Laminated Vinyl, 3" High Impact Foam, 5/8" Moisture Composite Panel, Bolt/Backup Plate Mounting System 48" x 36" x 3"
145.00 per
Stage Wall Pads - Stage Mat Hook & Loop - Sewn Stage Mat, 14 ounce Vinyl, 1.25" Polyethylene Foam Loop attachment 72" wide x 36" high x 6"- 12" return
45.00 per linear foot
5x10 FT x 2" Thick Folding Panel Mats - With Hook and Loop Connectors on 4 Sides
Click for Price
6x12 FT x 2" Thick Folding Panel Mats - With Hook and Loop Connectors on 4 Sides
Click for Price
Custom Shapes and Sizes
Call for Quote
14 OZ Vinyl Colors

Red


Royal Blue


Gold


Forest Green


Purple


Burgundy


Navy Blue


Gray


White


Black


Kelly Green


Orange


Sky Blue


Camel