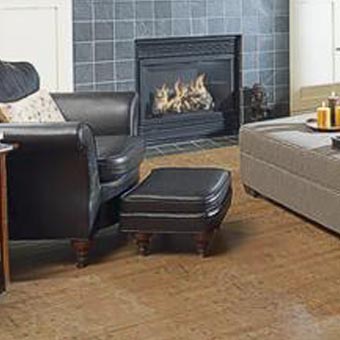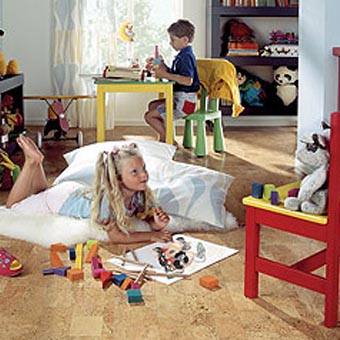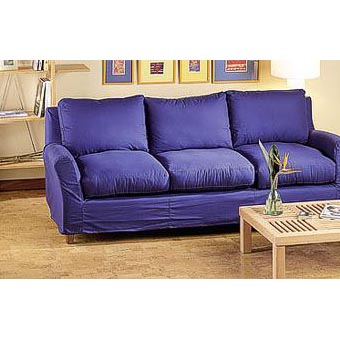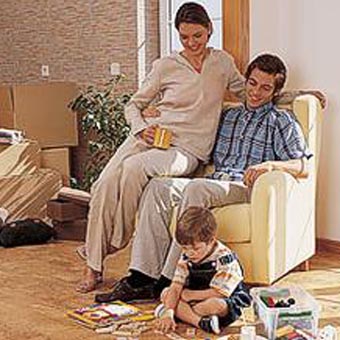 Cork Flooring
Read 0 Reviews | Write a Review - Share Images
Prices Start at - $3.30 per SF
Please click the pricing tab for more specifics.
Order Online
Italy

On Sale Now




$65.69

carton - $2.86 SF
Was:

$91.98

carton
Latvia

On Sale Now




$81.39

carton - $3.54 SF
Was:

$95.45

carton
Netherlands

On Sale Now




$85.29

carton - $3.71 SF
Was:

$106.60

carton
Portugal Creme

On Sale Now




$86.62

carton - $3.77 SF
Was:

$101.20

carton
Sample Available Upon Request - $10.00
Wear Resistance Technology
The latest generation of ready-to-lay cork flooring, the strongest cork floors ever, are now finally available. The unique, abrasion-proof surface is considered the most revolutionary new development in the flooring market.

This significantly reduces the appearance of scratches, scuff marks, scoring and rough spots on valuable cork floors. Wear Resistance Technology is based on a ceramic solution and does not contain any harmful substances. Microscopic analysis reveals the microstructure of tiny ceramic micro beads that protect the floor against abrasion and scratches for a long period of time.

Cork Flooring is an innovative new flooring option that works well in many homes. The Cork Floor has a softer, more absorbent surface and a Cork Flooring Kitchen might be just what you need to spend more time comfortably in the gathering area of the home. The Cork Floor Tiles and Floating Cork Floors offer a easily installed surface with both sound and heat insulating qualities. Add that our Natural Cork Flooring is better for you and the environment and there is no reason not to install Cork Flooring in your home.
Aditional Information:
Our Cork Floor is an affordable, durable, all natural option instead of traditional flooring which can be expensive and contain harmful chemicals.
Cork Flooring Kitchen: Installing a Cork Flooring Kitchen means you can cook and prepare meals with a more shock absorbing surface under your feet, preventing sore legs, feet, joints and back.
Cork Floor Tiles: The easily installed Cork Floor Tiles offer the highest technology in preventing surface abrasions and scratches with ceramic micro beads.
Floating Cork Floors: We have Floating Cork Floors with excellent thermal insulating properties, keeping the warmth in your home and the floors comfortable for walking on with bare feet at all times.
Natural Cork Flooring: This Natural Cork Flooring is economical as well as being a more environmentally friendly and healthier flooring solution.

This product is shipped via freight delivery.
Please review our
shipping disclaimer.
Fast & Easy Installation:
It has never been so easy to install cork floors. The improved CORKLOC system for glueless floating installation means you save time and reduce installation costs.

Durable:
Our cork flooring withstands years of wear and still looks as good as the day it was first laid. This is a result of the unique structure of cork and the extremely resilient surface finish.

Quiet:
The unique structure of cork makes these floors particularly quiet. Cork reduces sound transmission between and within rooms, creating a quieter and more peaceful environment in your home.

Environmentally Friendly:
Our floors are made with natural materials and are therefore an environmentally friendly alternative to other flooring options. Mindful of the increasing need to protect the environment, cork floors are a sensible and ecological choice.

Healthy:
The surface finish on cork floors prevents trapped dirt, dust, germs and mold, actively contributing to a healthy and hygienic environment.

Comfortable:
Walking on a cork cork floor cannot be paralleled in terms of comfort. Cork's elasticity protects against and relieves strain on your feet, legs, joints and back.
Pricing for Cork Flooring
Italy

On Sale Now




$65.69

per carton - $2.86 per SF
Was:

$91.98

per carton

You Save 28%

Latvia

On Sale Now




$81.39

per carton - $3.54 per SF
Was:

$95.45

per carton

You Save 14%

Netherlands

On Sale Now




$85.29

per carton - $3.71 per SF
Was:

$106.60

per carton

You Save 19%

Portugal Creme

On Sale Now




$86.62

per carton - $3.77 per SF
Was:

$101.20

per carton

You Save 14%



Italy






Latvia






Netherlands






Portugal Creme